Phillip Culpepper's Pickle-Brined, Ranch-Fried Turkey
Realtree's Phillip Culpepper knows turkeys, both from a hunting standpoint and an eating standpoint. So when he says this recipe for pickle-brined, ranch-fried wild turkey is one of his favorite ways to cook up a spring bird, I listen. Give it a try. It might become one of your favorites as well.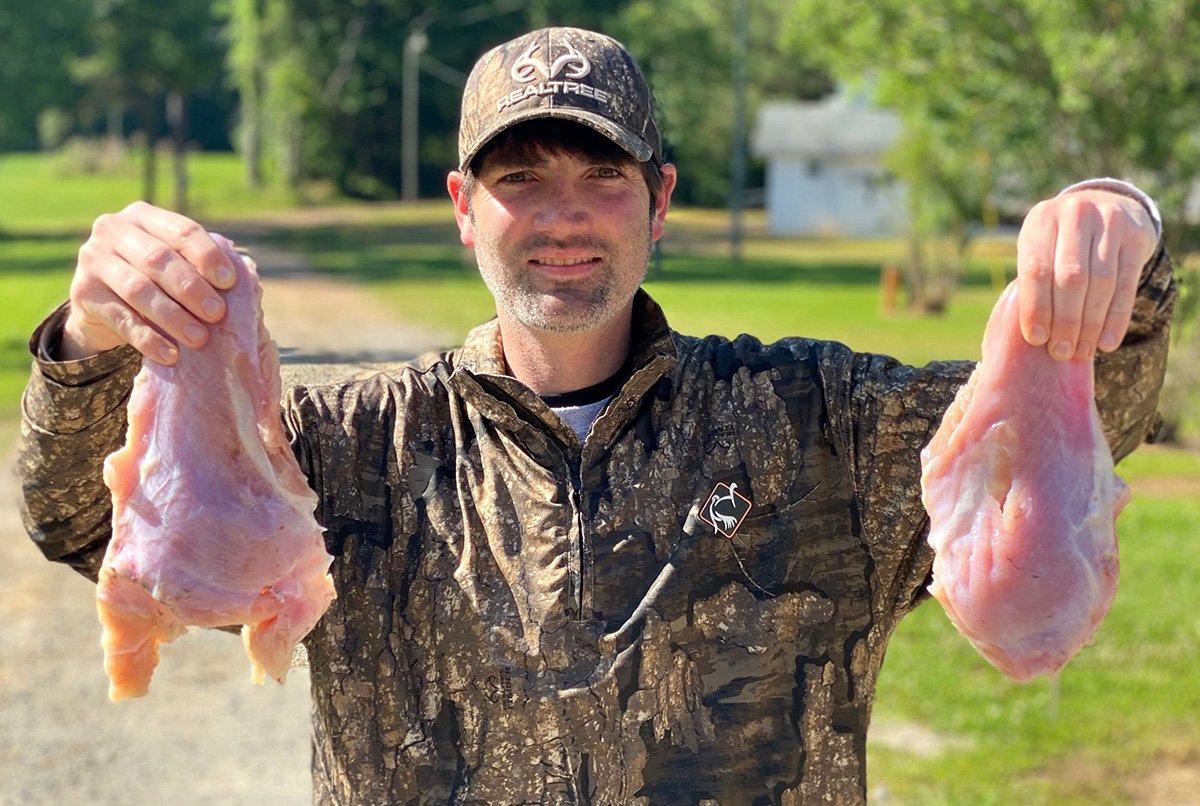 Ingredients
Breast from one side of a wild turkey gobbler, cut into bite-sized pieces
One 16-ounce bottle of your favorite Buttermilk Ranch salad dressing
One cup, more or less, dill pickle juice (Phillip likes a lot of pickle flavor; he says to start with a cup and adjust up or down from there the next time you make the recipe)
2 cups all-purpose flour
1 tablespoon black pepper
1 tablespoon lemon pepper
1 tablespoon Cajun seasoning blend
1 teaspoon salt
Cooking Instructions
Start by soaking the turkey breast, refrigerated, in saltwater overnight up to 24 hours (half cup of salt dissolved in two quarts of water). Rinse the turkey and drain it well.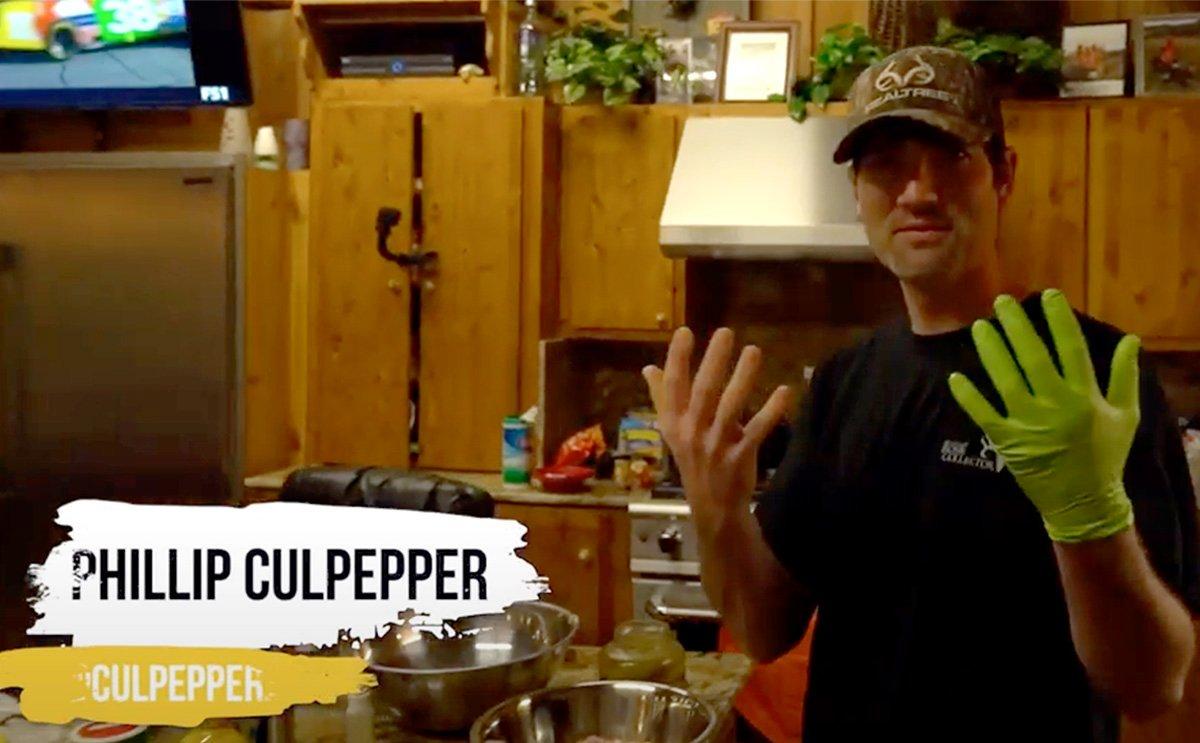 In a large bowl, combine the turkey, ranch dressing and pickle juice, and marinate 2 to 6 hours in the refrigerator.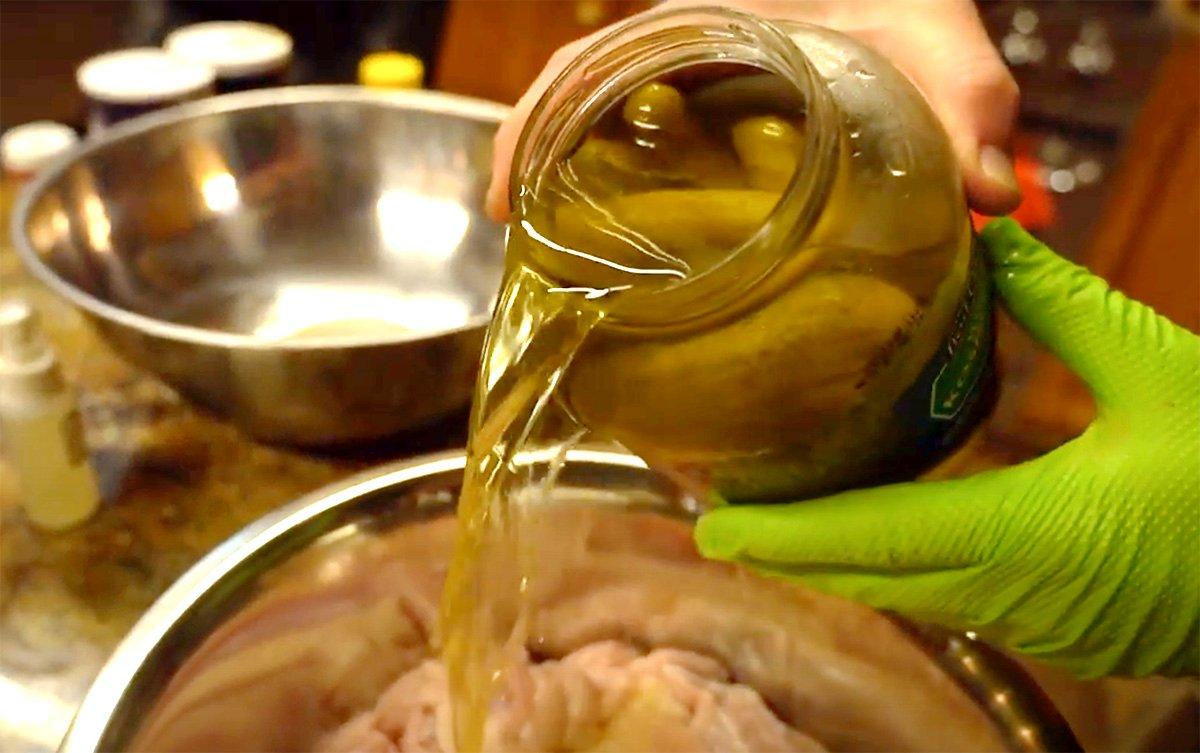 Mix the flour, salt, pepper, lemon pepper and Cajun seasoning.
Toss the marinated turkey in the seasoned flour until it is well-coated. Deep-fry in 350-degree vegetable or peanut oil for 6 to 10 minutes until golden brown and just cooked through. Fry the turkey in small batches so that you don't overcrowd the oil.