Pickled Egg and Sausage Snack
Jars of pickled eggs and sausages have long been a deer-camp staple. This recipe blends the best of both worlds into one jar of snacking goodness. We use Team Realtree Sausage from Uncle John's Pride, fresh eggs from a neighbor's chicken coop, and sliced red onions and jalapeno peppers for extra flavor.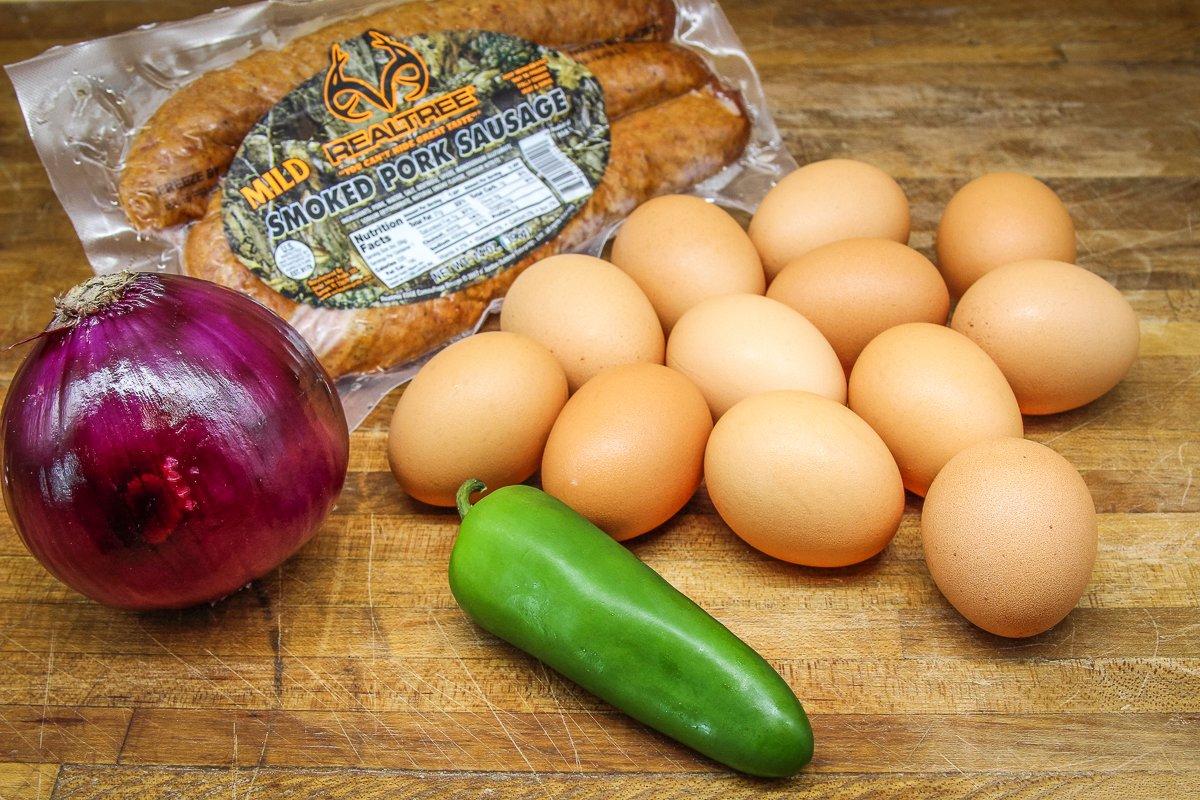 To add depth to the sausage flavor, we grill the link before cutting it into sections to add to the jar. It gives the finished product a slightly smokey flavor. You don't have to just eat these at camp. Once you taste them, you will want to keep a jar in the refrigerator to snack on all the time.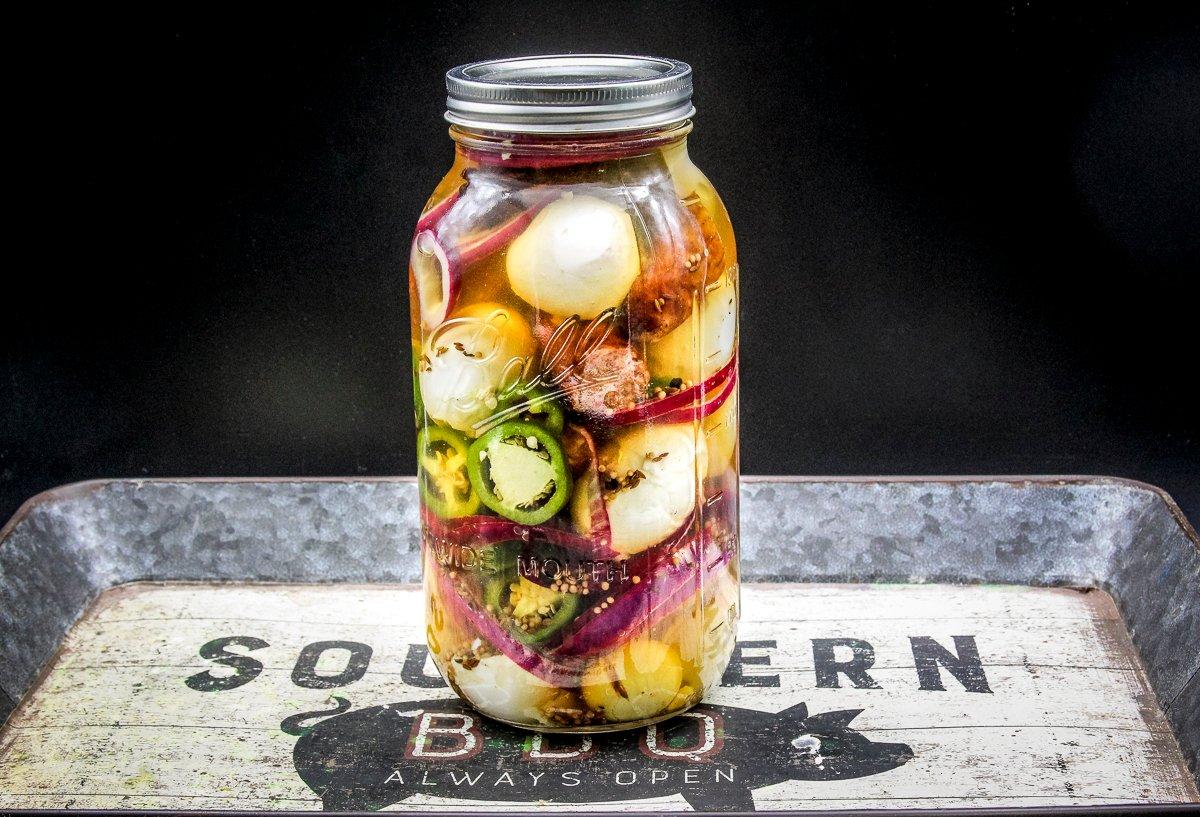 Ingredients
1 dozen eggs, boiled and peeled
1 pound smoked sausage, grilled and cut into 1- to 2-inch sections
1 red onion, sliced
1 jalapeno pepper, sliced
Brine
1/4 cup brown sugar
2 tablespoons whole mustard seed
1 tablespoon fennel seed
1 tablespoon Kosher salt
2 cups apple cider vinegar
2 cups white vinegar
1 cup water
2 whole bay leaves
Pinch of red pepper flakes
2 whole star anise
Cooking Instructions
Layer the peeled eggs, sausage, onion and jalapeno slices in a 2-quart mason jar.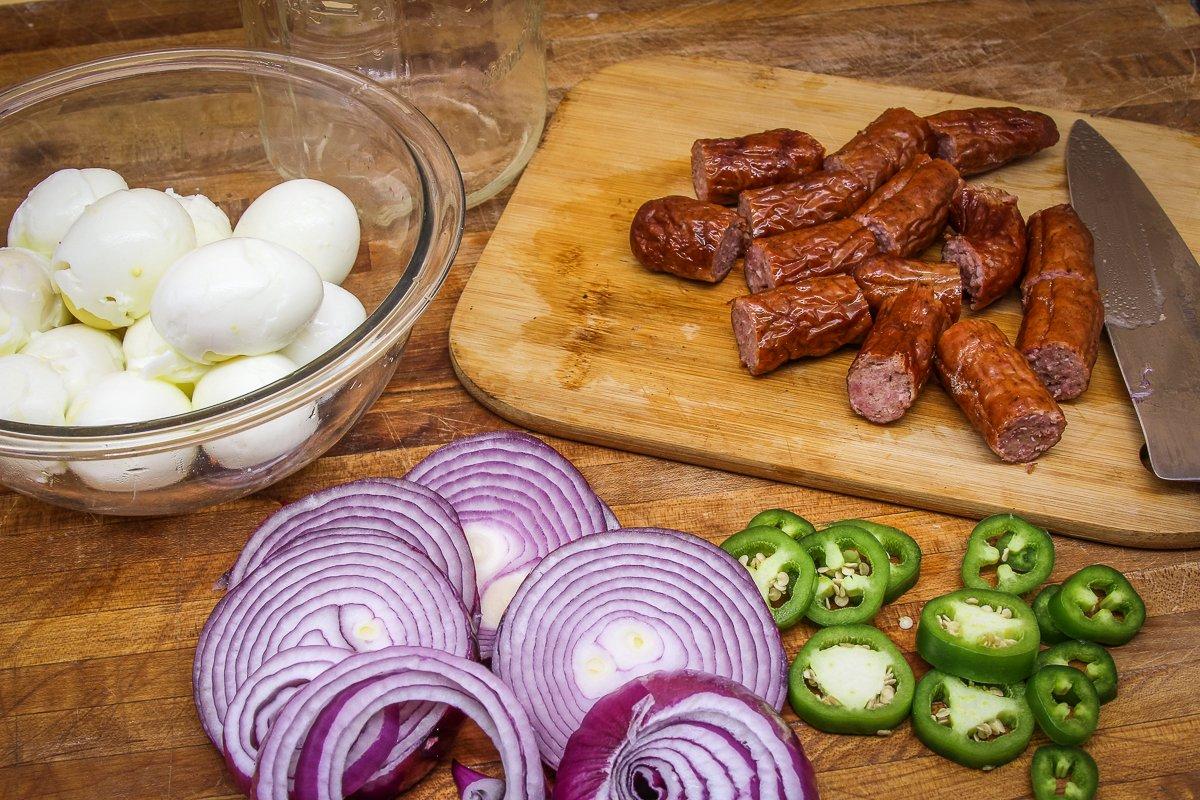 In a large pot, blend the brine ingredients and bring to a boil. Remove the brine from the heat and allow it to cool slightly.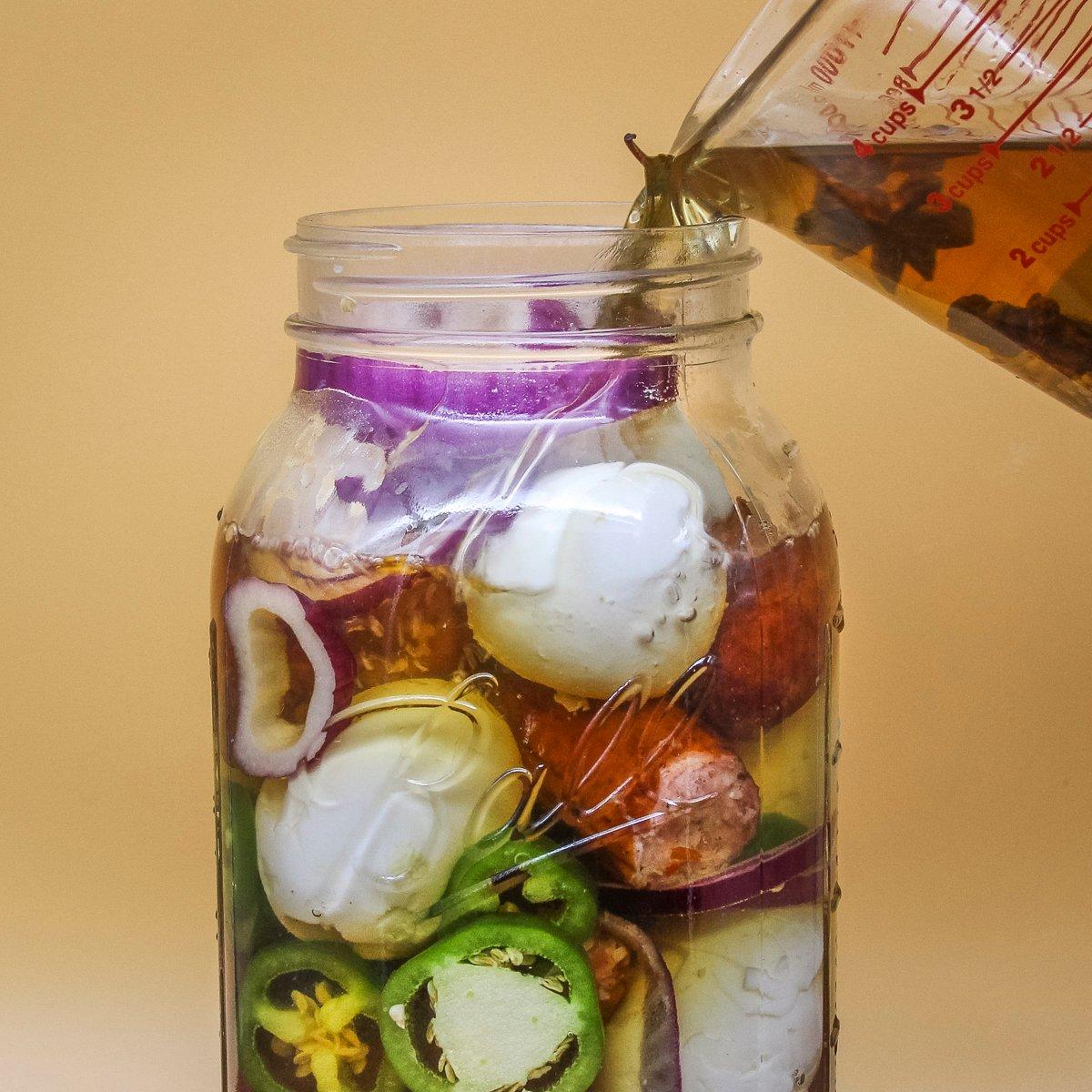 Pour the brine into the jar to completely cover the eggs and sausage. Refrigerate 24 hours before eating. Keep the jar refrigerated.