Pineapple Chile Lime Braised Duck Legs
There are lots of recipes out there for duck breasts, but not so many for the legs and thighs. In fact, a lot of hunters don't even bother keeping the legs and thighs from their waterfowl. That's a shame. There's a lot of tasty meat on a duck leg. We love to serve them as appetizers, or save several and make a main course out of them.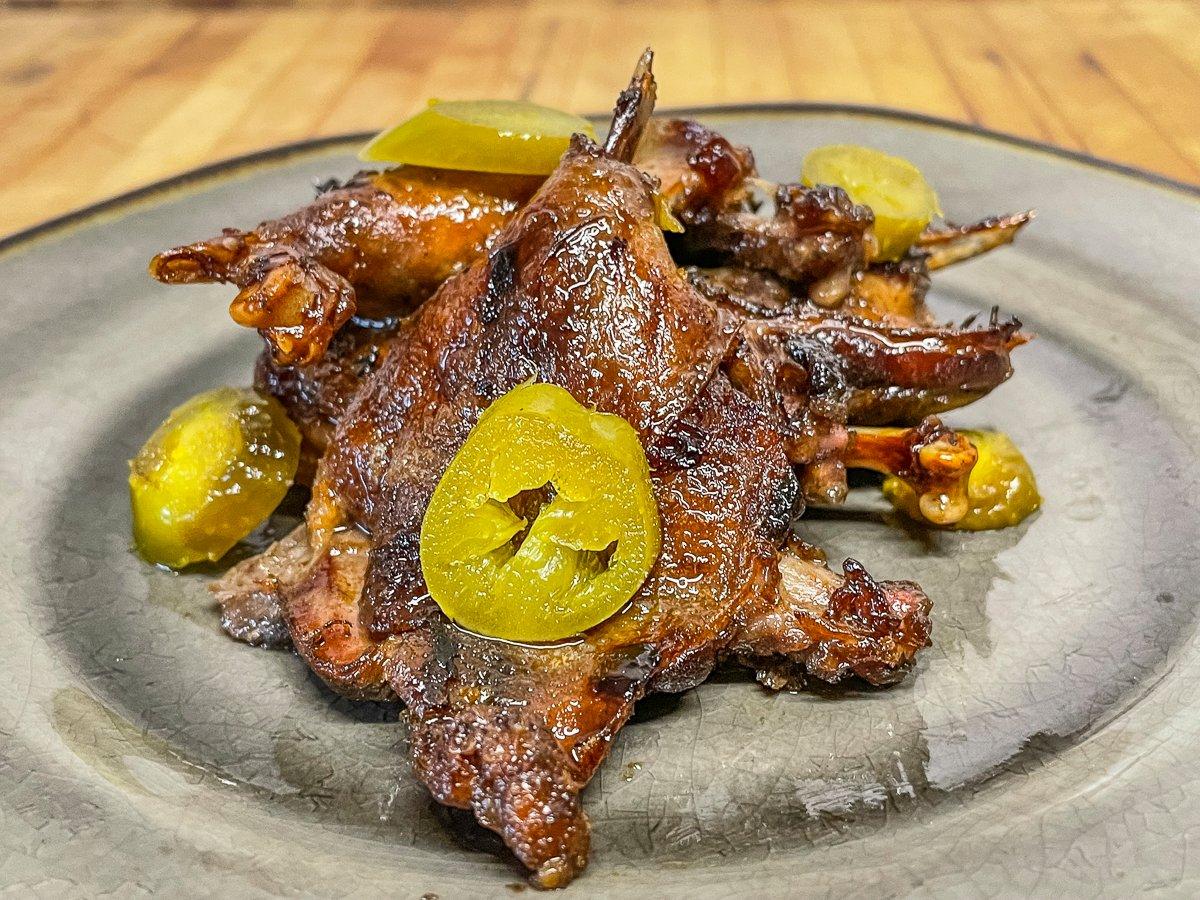 Ingredients
4 to 8 duck leg quarters, skin on
1/2 cup sweet teriyaki sauce
Braising liquid
1/2 cup pineapple juice
Juice of 2 limes
Zest of 1 lime
3 tablespoons honey
Several slices jarred jalapeño plus about a tablespoon of the juice
Cooking Instructions
Put the duck leg quarters in a single layer, skin side up, in an ovenproof dish. Mix the braising liquid and pour it over the duck. You want the liquid to come up about halfway on the leg quarters but not to cover them. Add additional pineapple juice, if necessary, to bring the braising liquid to the correct level. Spoon pepper rings over leg quarters.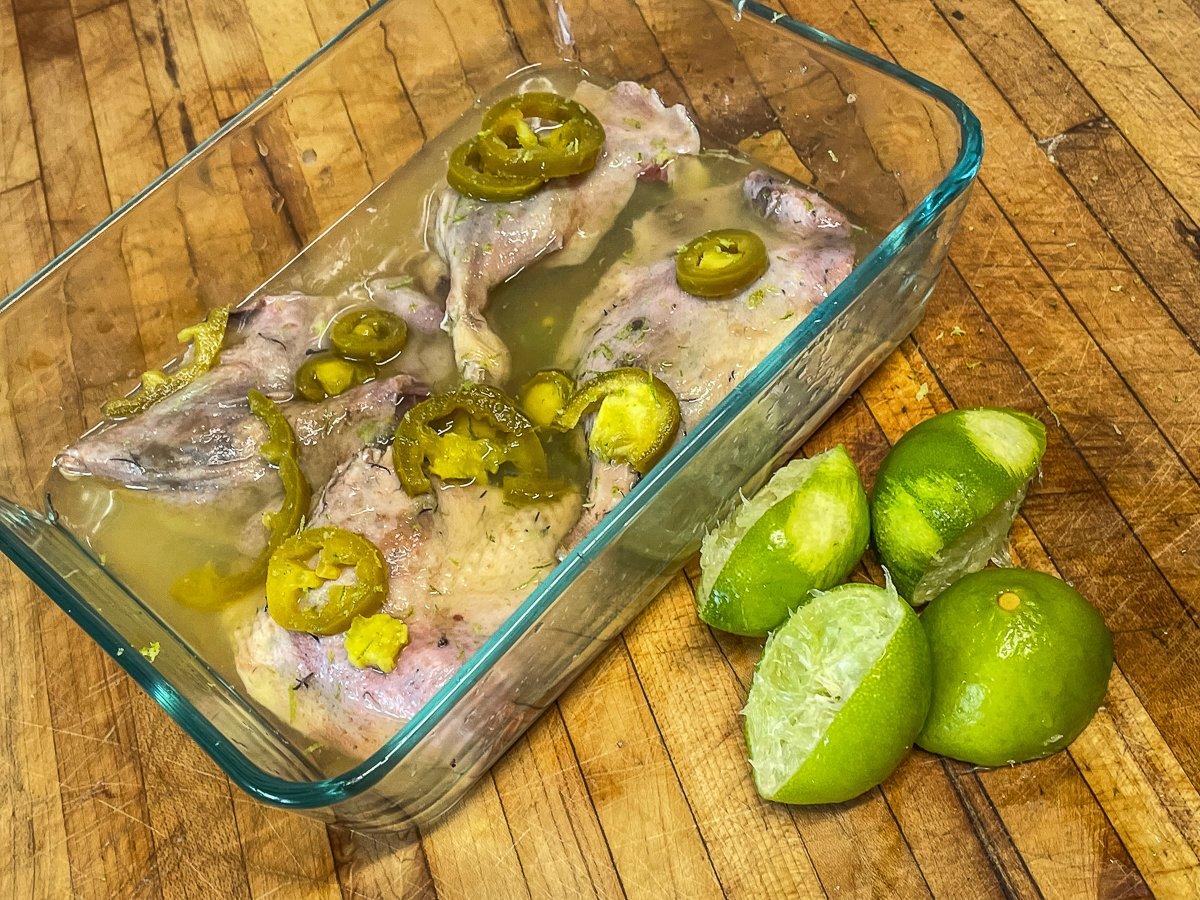 Place the ducks, skin side down, on a 350-degree grill. Brush the top with sweet teriyaki sauce. Grill for 2 to 3 minutes, then flip to skin side up. Brush again with teriyaki sauce and grill for an additional 2 to 3 minutes to set the glaze. Top with fresh jalapeño slices before serving.