Potato Chip Crusted Fried Turkey Strips
Grippos makes the best barbecue potato chip on the planet. Bar none. If you can't get them where you live, you are missing out.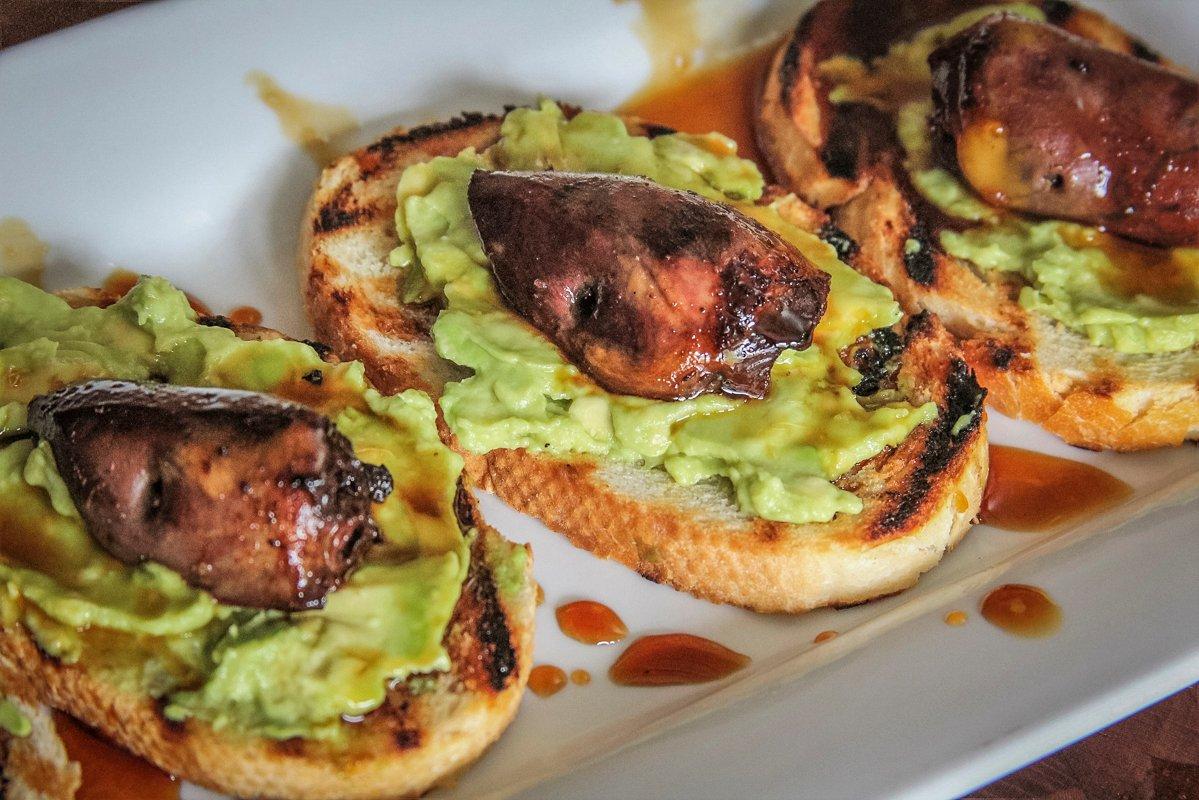 The secret to getting a crunchy coating from this recipe is to double dip your turkey breast strips. Start by rolling them in flour, then dip in an egg wash, before rolling in the finely crumbled chips. Get your oil nice and hot before dropping the strips in. I shoot for about 350 degrees on mine. They don't take long, so don't overcook and dry the turkey out. Three to five minutes per side should be about right.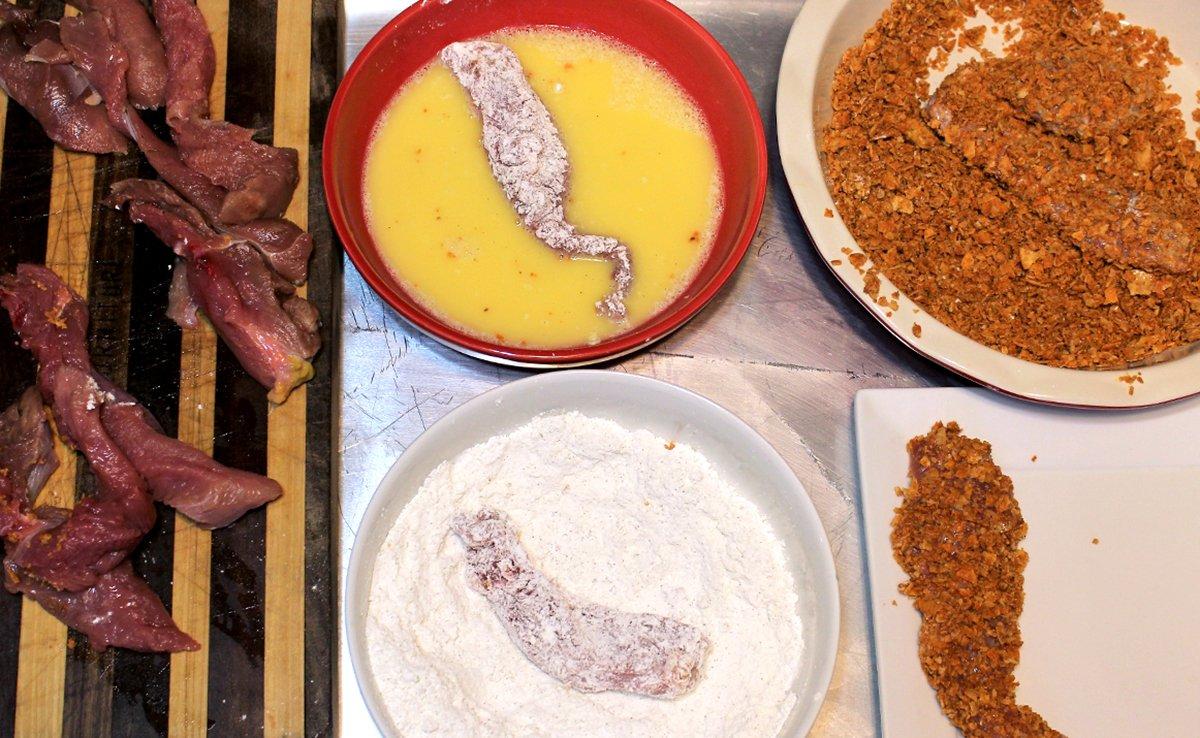 Ingredients
I side of a wild turkey breast, 2-3 pounds, cut into strips
1 cup Seasoned flour (buy your favorite pre-seasoned flour mixture or use a cup of flour with a teaspoon each of salt and black pepper along with a half teaspoon each of garlic powder and cayenne)
2 eggs beaten with ½ cup water
2 cups finely crumbled potato chips
Oil for frying
Cooking Instructions
Heat a half-inch of oil in a skillet. While the oil is heating, dip each strip of turkey first in the flour mixture, then into the egg wash, and finally into the crushed chip crumbles. Allow the strips to rest for five to 10 minutes before frying to let the coating set up. This helps it to stick to the meat as it fries.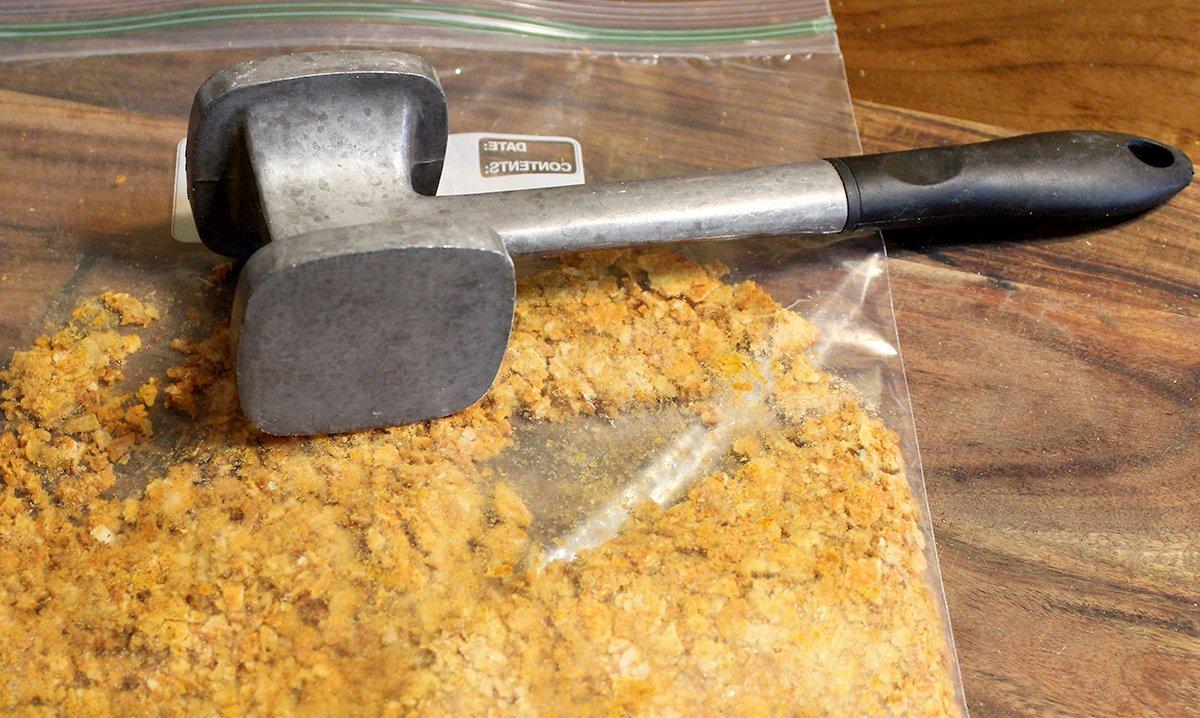 Fry the strips in batches, being careful not to overcrowd the pan. Fry the strips for 3-5 minutes on each side until crisp and golden brown. Drain on paper towels, a brown paper grocery bag, or a wire rack. I like to serve the strips with bowls of ranch dressing, honey mustard and buffalo wing sauce for dipping.