When Realtree's Scott Hughes mentioned he had a killer turkey soup recipe, I immediately took notice. Soups and stews are a great way to make use of the often overlooked thighs and legs from wild turkeys. While they can be a little tough and stringy, I think the dark meat packs even more flavor than the breast on a wild bird. For the few minutes it takes to skin them out, they are well worth the effort.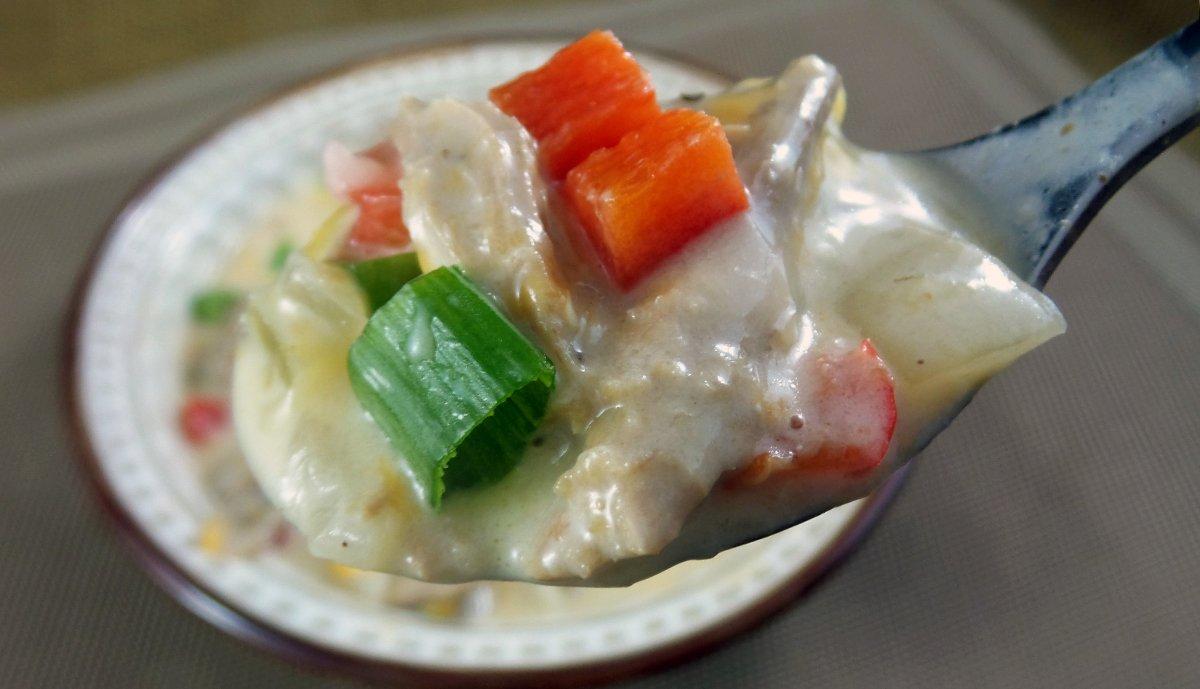 Scott's original recipe called for skim milk, but we went with half and half for this one, just to make it a bit richer. Either way turns out a fine product, you can even use a bit of both if you want. Don't worry if you don't finish the entire pot on the first day, like most soups and stews, it gets even better after a day or two in the fridge.
Ingredients
3-4 cups shredded wild turkey dark meat
1 tablespoon olive oil
1 medium sweet onion, diced
1 stalk celery, diced
1 red bell pepper, diced
2 garlic cloves, minced
1 (4 oz.) can diced green chiles
3 cups chicken broth
1¼ cups frozen corn kernels
1 tsp salt
1/2 tsp ground black pepper
¼ cup all-purpose flour
2 cups half and half or heavy cream (skim milk will work if you wish to cut fat and calories)
¾ cup shredded Cheddar cheese
½ tsp cayenne pepper
Green onion, thinly sliced (for garnish)
Cooking Instructions
In a large pot, cover the turkey legs and thighs with cold water. Season with salt and pepper and bring to a boil. Cover the pot, reduce the heat, and simmer the turkey for two to three hours. Remove from the pot and cool to the point that you can pick the meat from the bones.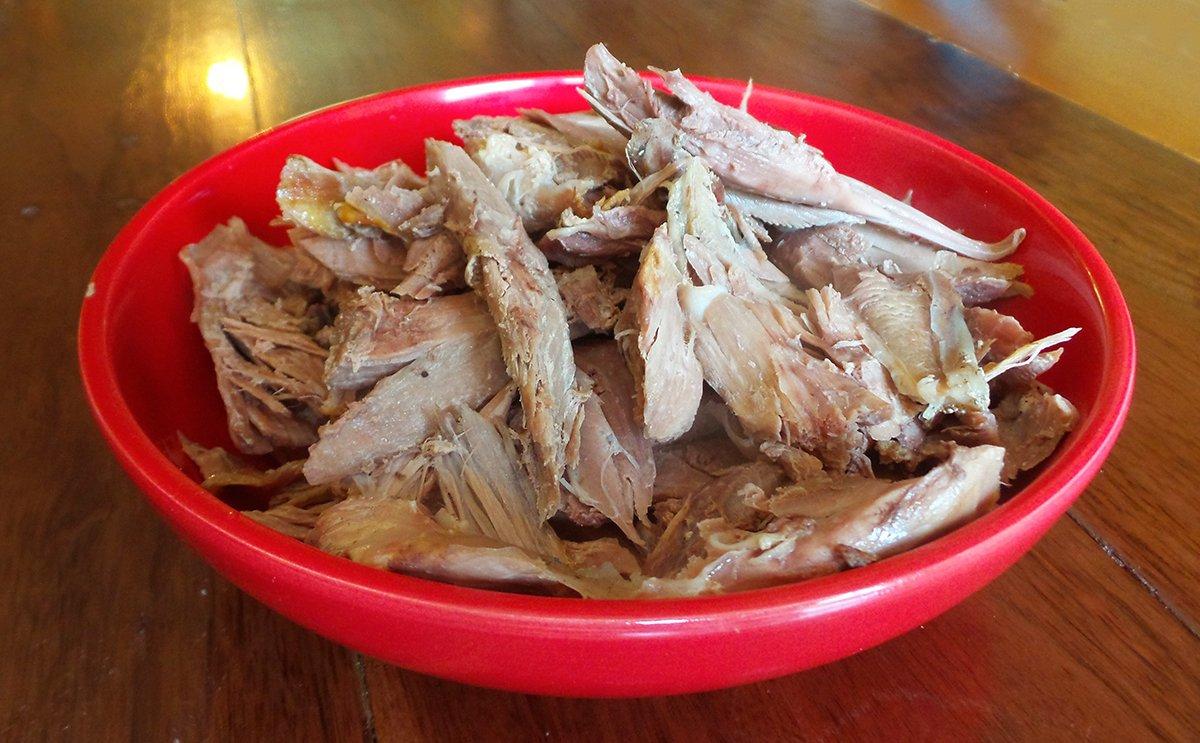 In a bowl, whisk the flour into the milk or cream. Slowly pour the mixture into the soup, stirring to blend. Check the soup for seasoning and add salt and pepper as needed. Let the soup simmer or light boil for 10 to 15 minutes, stirring constantly, until the stock thickens. Stir in the cheese and wild turkey meat.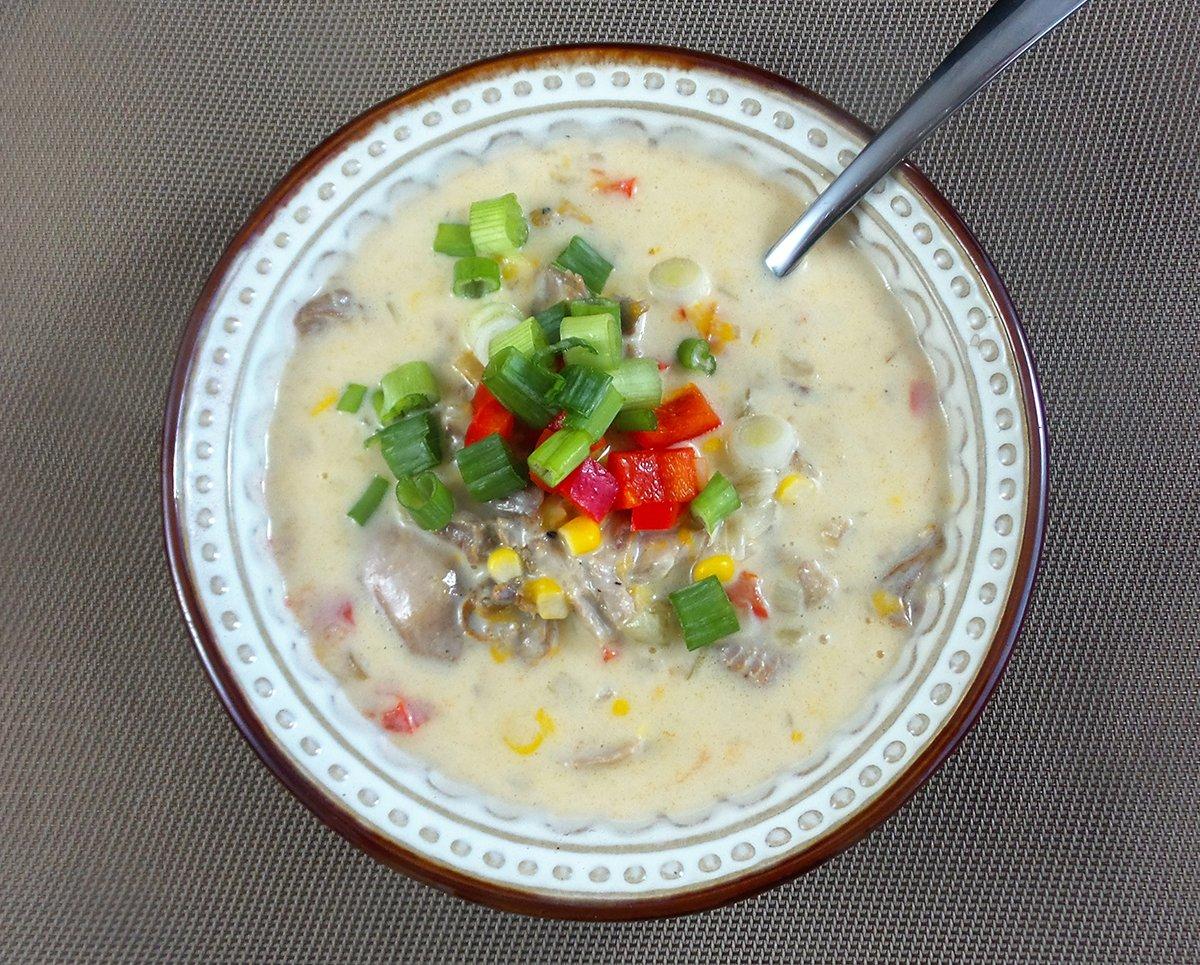 Top the soup with green onions and a bit of reserved diced red bell pepper if desired.