Shagbark Hickory Syrup Recipe
Mention hickory trees in relation to food, and most folks automatically think of hickory smoke on low and slow barbecued meat. Or maybe they think of hickory nuts with their sweet meat that is a perfect snack by itself or blended into pies or baked goods. But great barbecue and sweet confections aren't the only food uses for the Shagbark hickory (Carya ovata) .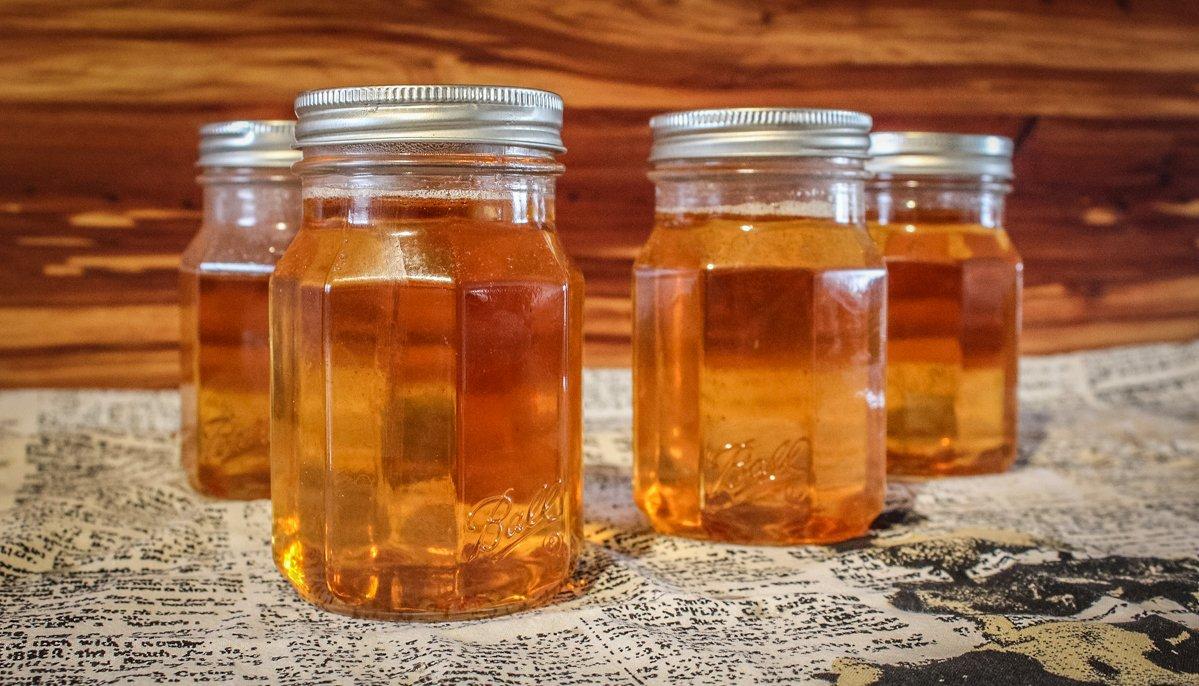 Harvesting the bark for syrup making doesn't hurt the tree, as long as you only break off the loose pieces that aren't fully attached to the trunk. You don't need much, about a pound per batch. Look for clean bark, free of lichens (the pale green and white fuzzy fungus common to hickory trees), since it can give your syrup a bitter flavor.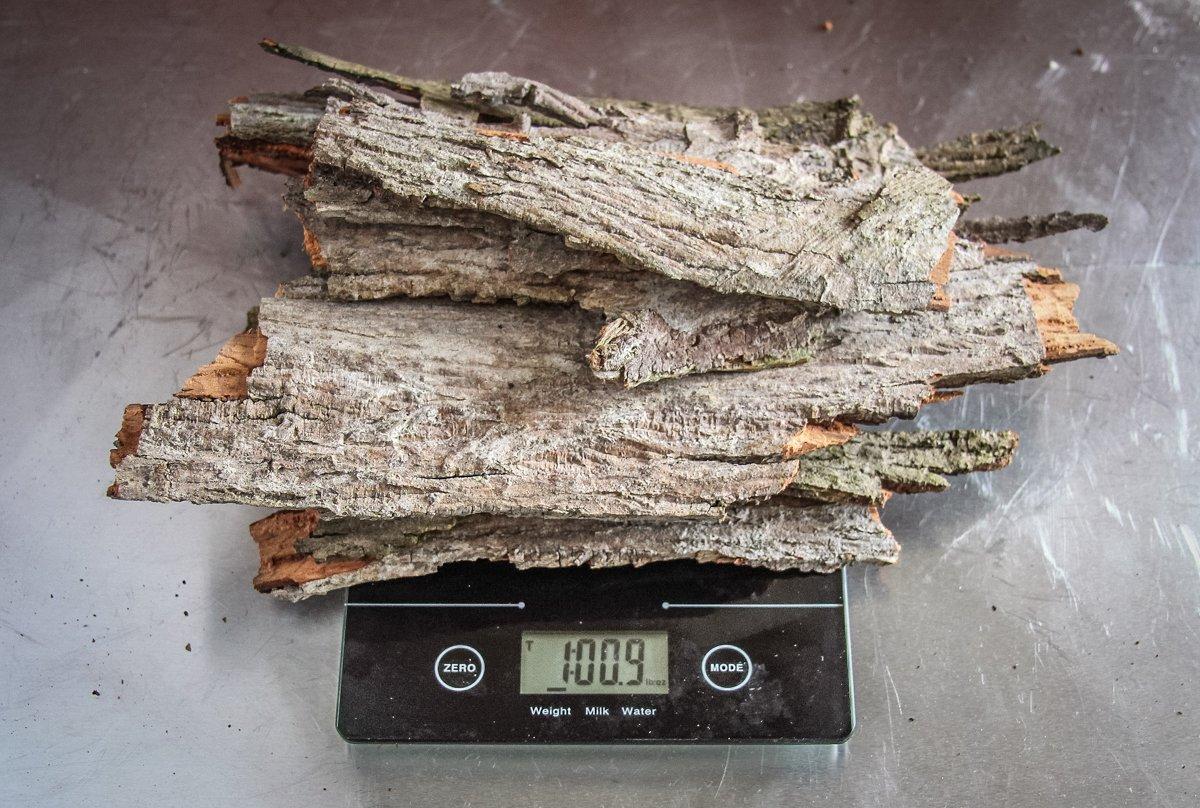 Ingredients
1-pound shagbark hickory bark, broken into 4-6-inch-long pieces
Cane sugar
Corn syrup
Water
Cooking Instructions
Start by collecting the bark. Break off sections that are loose from the tree to avoid damage. Using a stiff brush, scrub the bark well under running water. Make sure you remove any insects, dirt, or bits of lichen that might have made it past your first inspection. Pat the bark dry with a clean dish towel.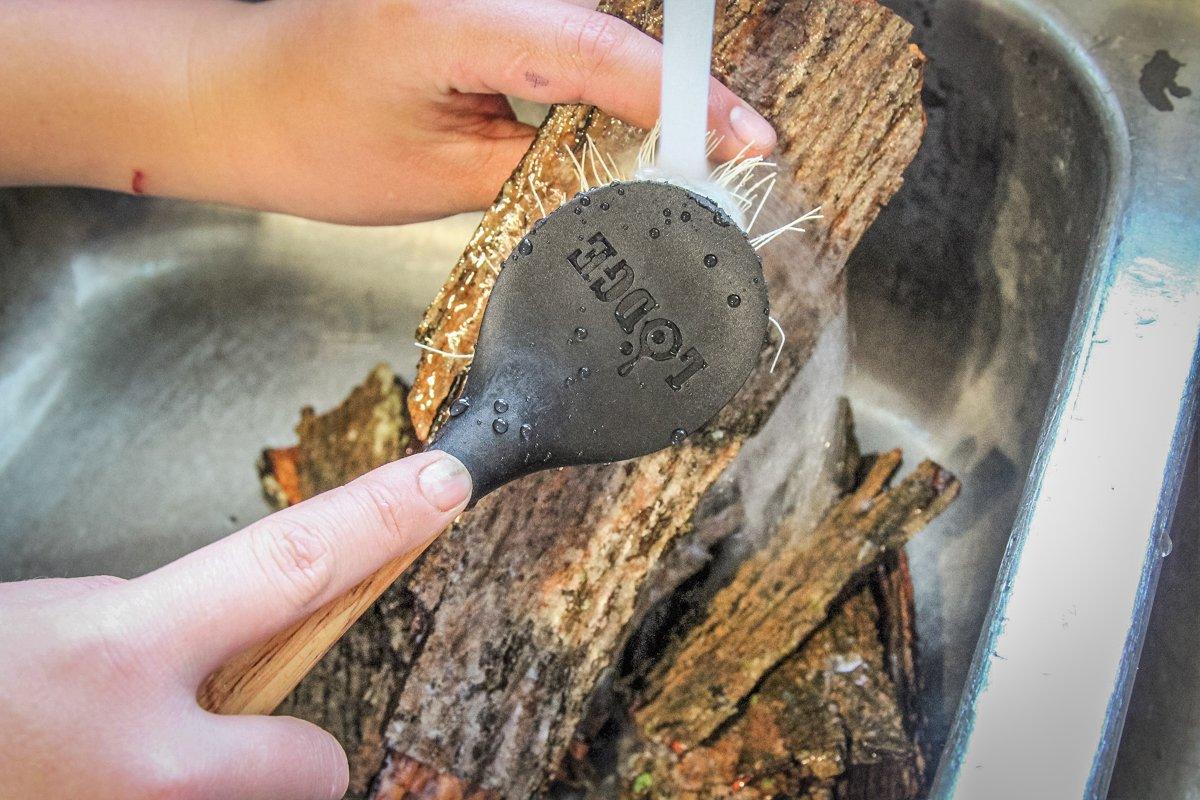 Place the roasted bark in a large pot. Cover with cold water, we used about a gallon. Over medium-high heat, bring the water to a light boil, then reduce the heat and simmer the bark for 30 minutes. Remove the pot from heat and allow it to cool.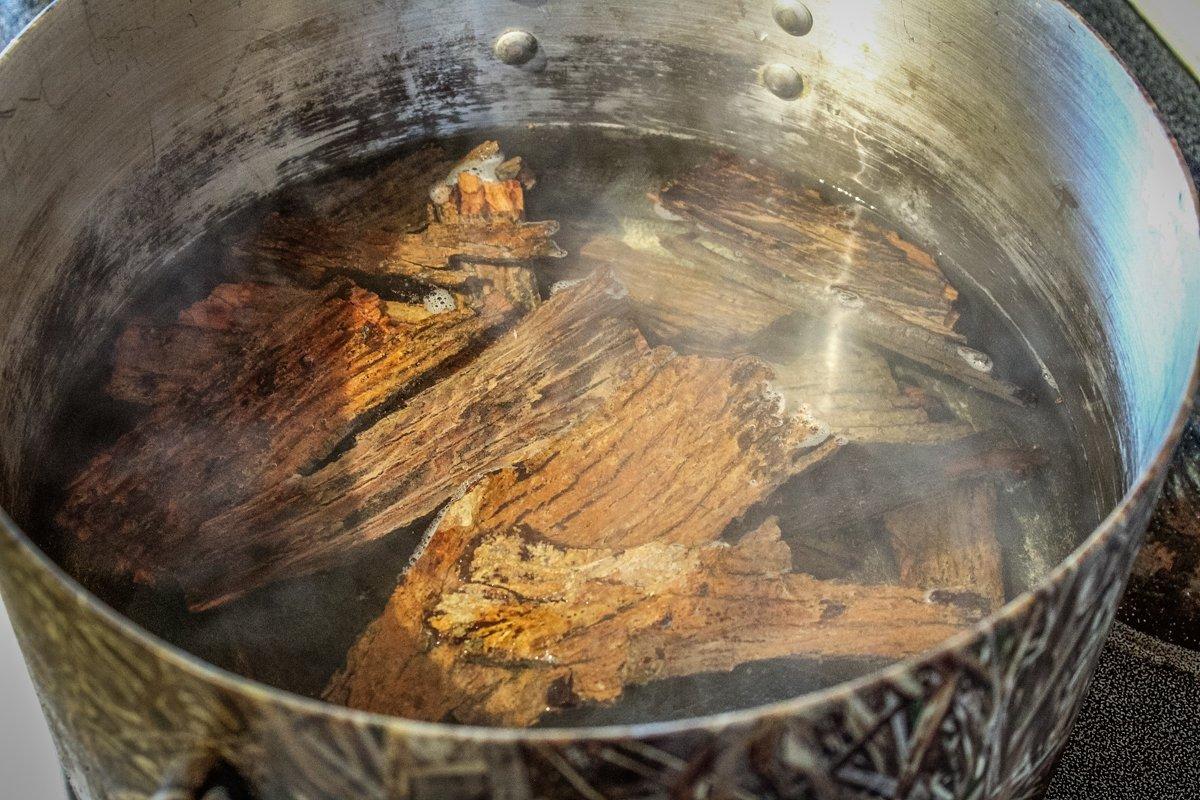 Measure the amount of hickory tea left from the process. Measure 80% by volume in cane sugar. Add enough corn syrup to the sugar to equal the volume of water. If desired, you can use pure can sugar and eliminate the corn syrup, but the syrup acts as insurance to keep the finished syrup from crystalizing in the refrigerator. If your syrup does crystalize over time, simply heat the jar in a pan of warm water.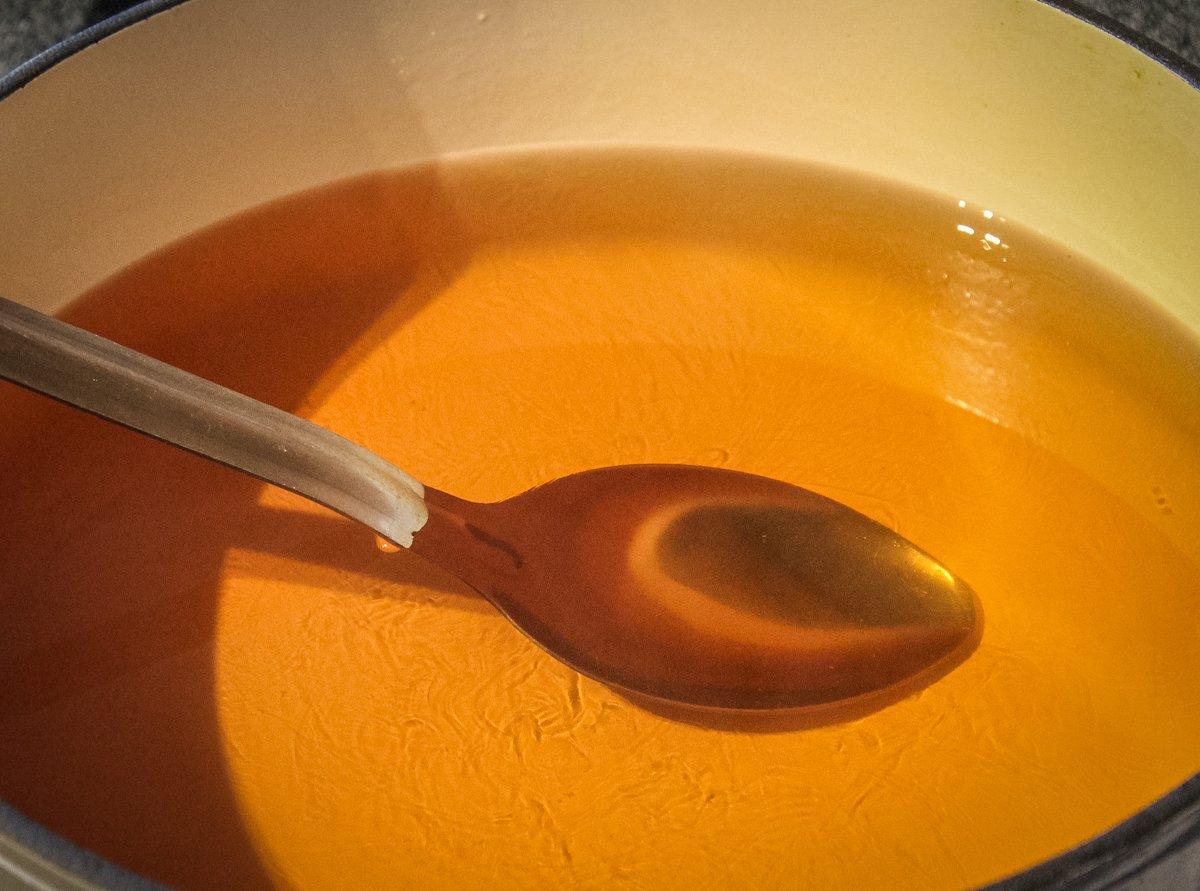 Sterilize canning jars (half-pint or pint) by placing a wire rack in the bottom of a large pot. Place the jars upright on the wire rack and fill with hot water to an inch above the jar level. Bring to a boil and continue boiling for 10 minutes.
In a separate pot, cover clean rings and new canning lids with water and bring to a light simmer. Simmer for 10 minutes and remove from heat. Transfer the sterilized jars, turned upside down, along with the lids and rings to a clean wire rack to dry.
Pour the hot syrup into the sterilized jars to ½ of the top. Place a jar lid on top and secure with a ring. As the syrup cools, the lid should seal to the jar with an audible pop. After the syrup has cooled completely, remove the rings and check for a tight seal. The jars of syrup should be shelf stable for a year or more. Refrigerate any open or unsealed jars for up to several months.
Use the hickory syrup anywhere you would use maple syrup. As a topping for pancakes, waffles, hot biscuits, cornbread, as a glaze on meat, or add to your favorite cocktails for a sweet and smoky flavor you won't find anywhere else.