Slow Cooker Squirrel Tacos
While tacos might not be the first meal you think of when it comes to squirrels, they are the perfect game animal for these slow cooker tacos. We use our Weston Realtree Slow Cooker to make even large fox squirrels fall-off-the-bone tender. Add in the Tex-Mex flavors and you have the perfect taco filling that is ready to eat when you get home from a long day afield or at work.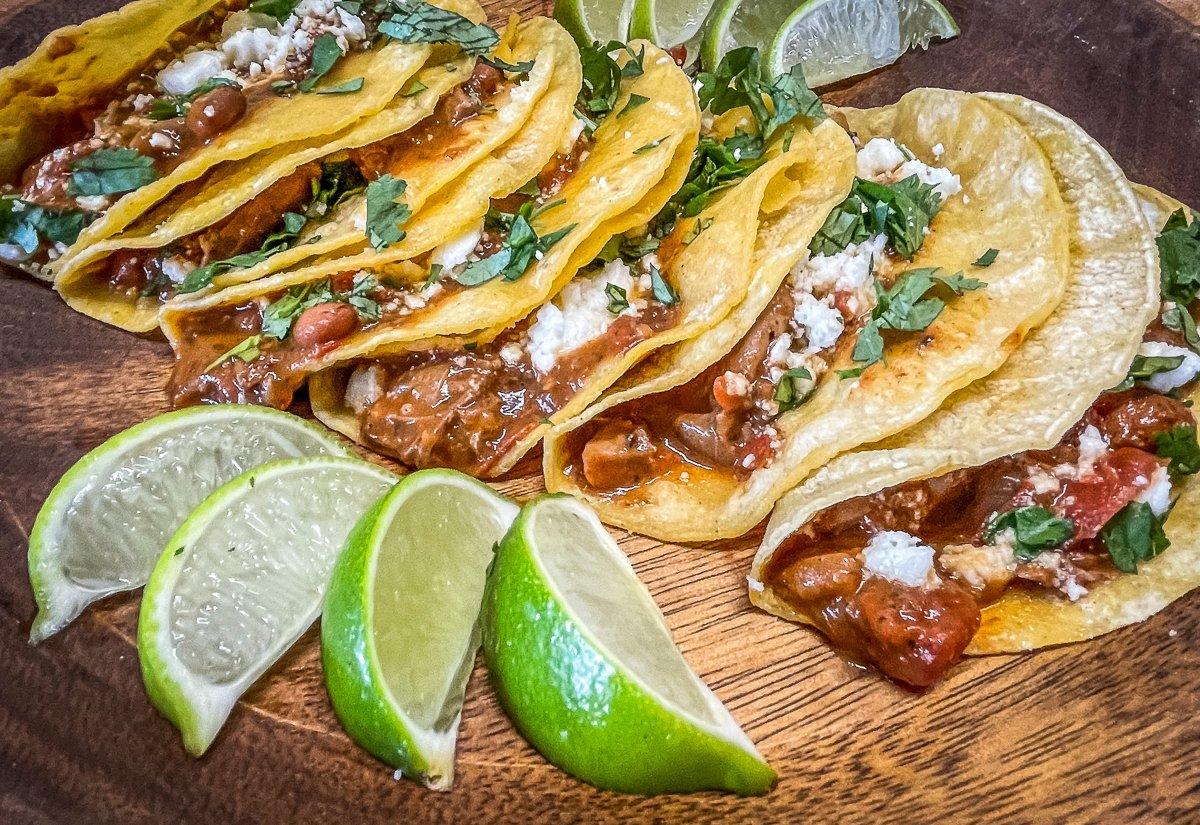 You can start the squirrel either whole or in sections, but I always like to remove the rib bones before cooking so I don't have to fish them out of the finished dish.
This one couldn't be easier. Add the squirrel, tomatoes, beans, and spices to the slow cooker and cook all day on low. When you get home, gently remove the squirrel from the pot and pick the meat free from the bones. Return the meat to the slow cooker and add the shredded cheese.

To build the tacos, you can either dip the corn tortillas in the warm juice from the slow cooker or heat them in a tiny bit of oil in a skillet. The dipped version is tastier but tends to be a bit messy to eat.
Ingredients
3 squirrels, whole or quartered
Two 14-ounce cans of fire-roasted garlic diced tomatoes
One 14-ounce can of beans, either black (rinsed) or ranch style
1 white or yellow onion, diced
2 jalapeno peppers, diced, optional
4 cloves garlic, minced
1 1/2 tablespoons salt
1  tablespoon ground cumin
1  tablespoon paprika
1  tablespoon chili powder
1 1/2 teaspoons cayenne pepper (or to taste)
2 cups shredded cheddar cheese
18 taco-size corn tortillas
Sour cream
Fresh cilantro, chopped
Crumbled queso fresco
2 limes, cut into wedges
Cooking Instructions
Add the squirrel, tomatoes, beans, and diced onion to the slow cooker.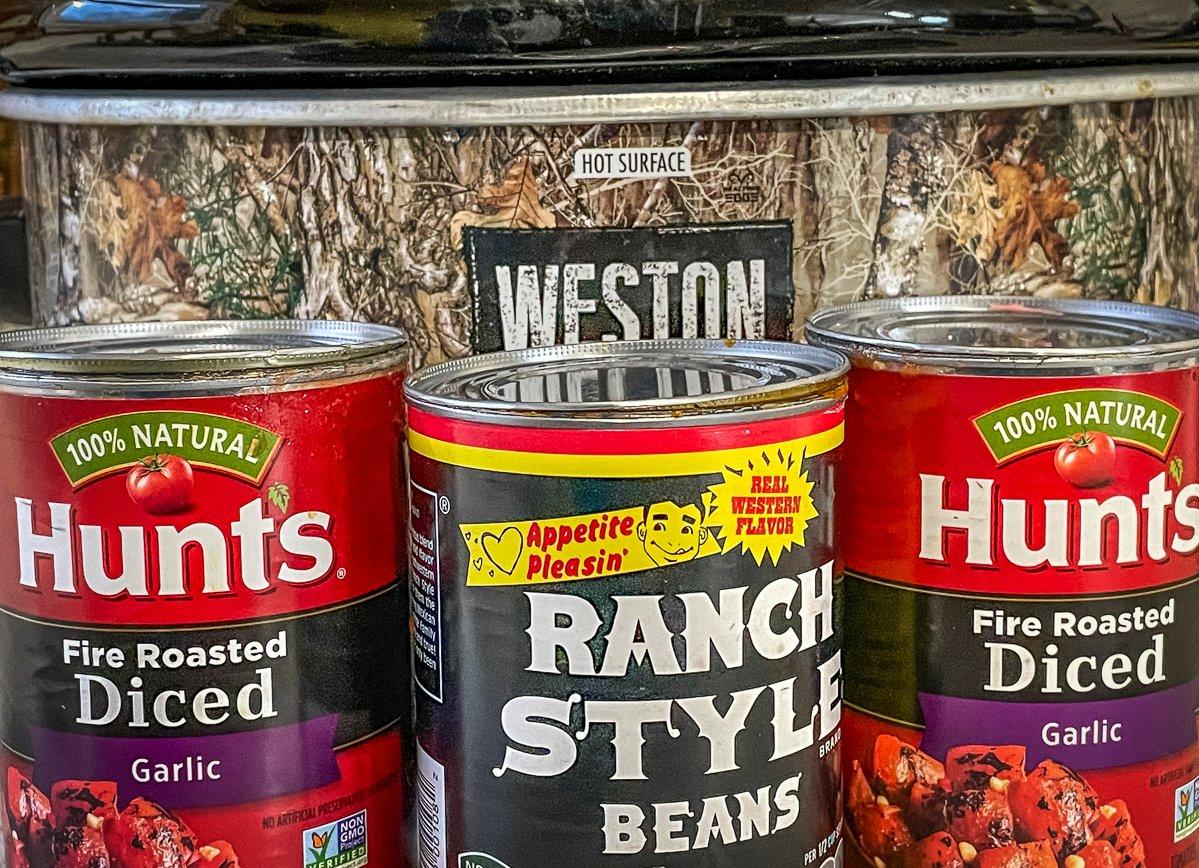 Add the diced peppers and garlic, then stir in the salt, cumin, paprika, chili powder, and cayenne. Cook on low for 4 to 6 hours or until the meat pulls easily from the bones.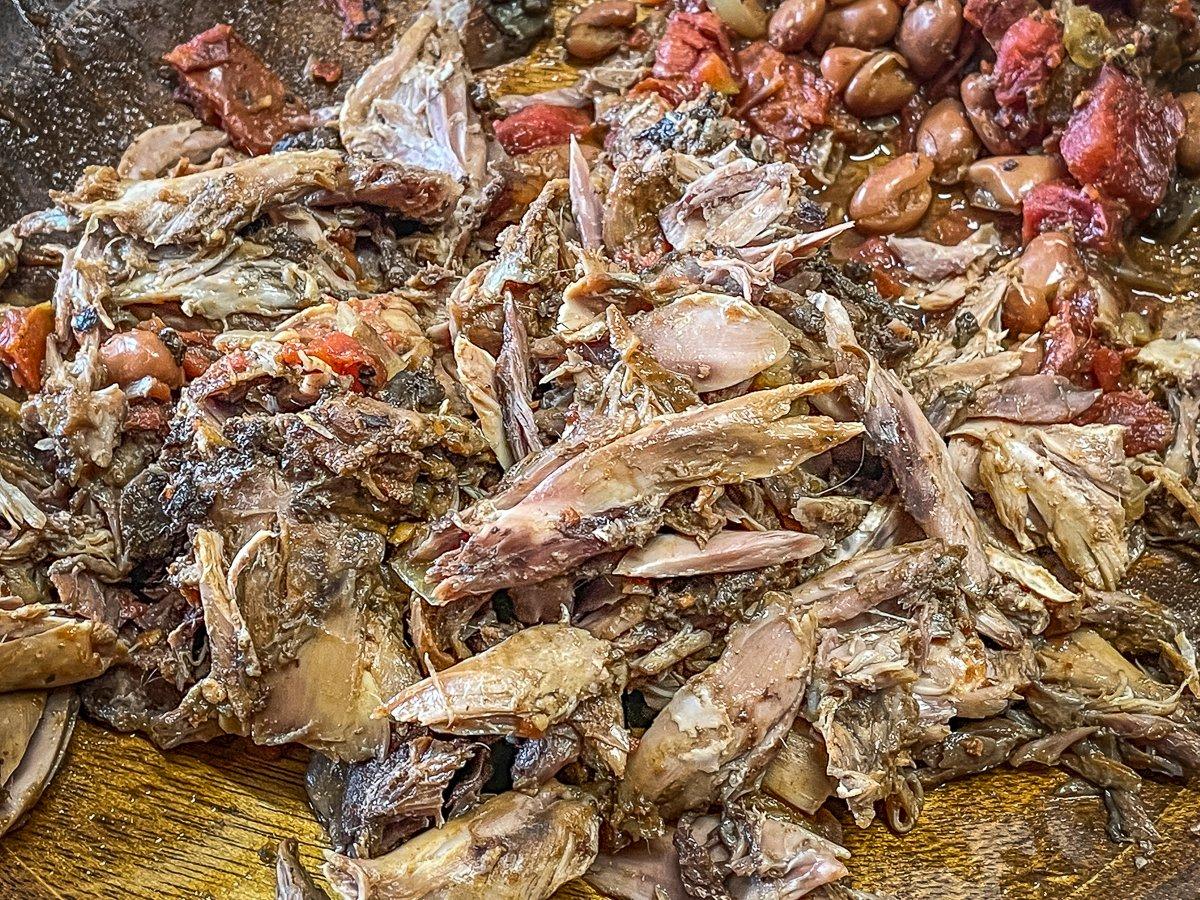 Remove the squirrel and allow to cool. Pick the meat free from the bones. Return the boneless squirrel meat and the shredded cheddar to the slow cooker. Stir well to blend.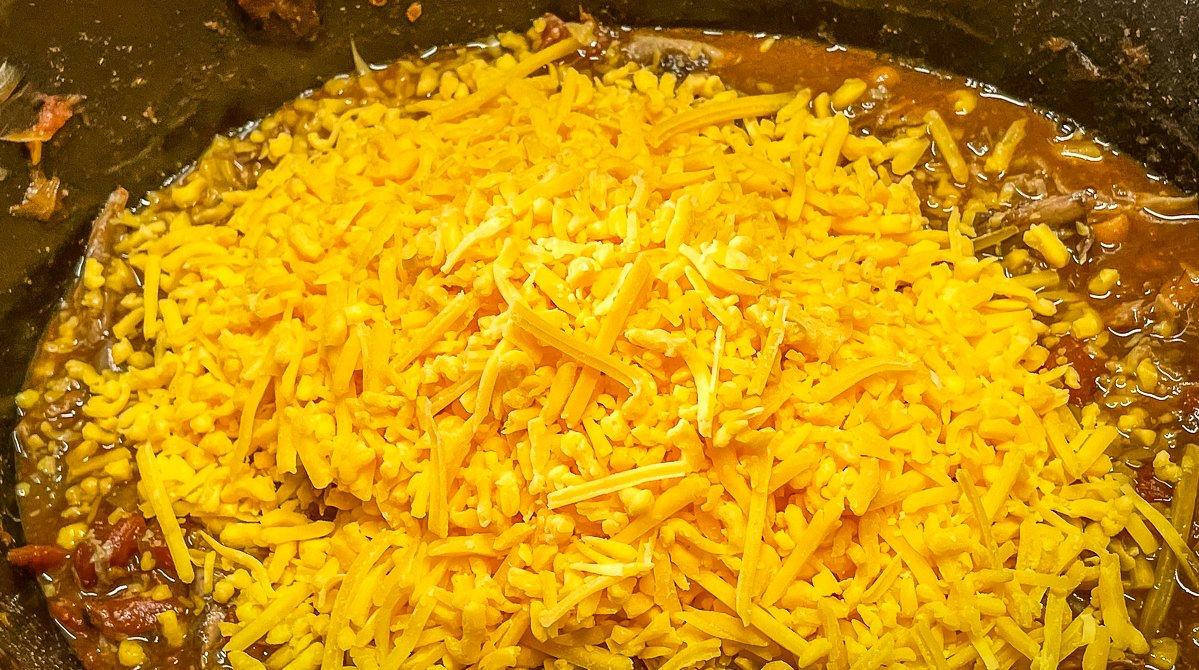 Spoon the filling into the corn tortillas. Top with sour cream, cilantro, and crumbled queso fresco cheese. Serve with lime wedges.