Smoked Duck Breast, Tangerines, Snap Pea, and Red Onion Warm Salad
Simple smoked duck breast is a favorite around here. And duck goes perfectly with anything citrus. This recipe combines the two, along with sweet red onions, snap peas and rice, into a dish that can be served as a warm salad, a main course, a hearty side, or even in small cups or bowls as an appetizer. This one explodes with both flavor and texture.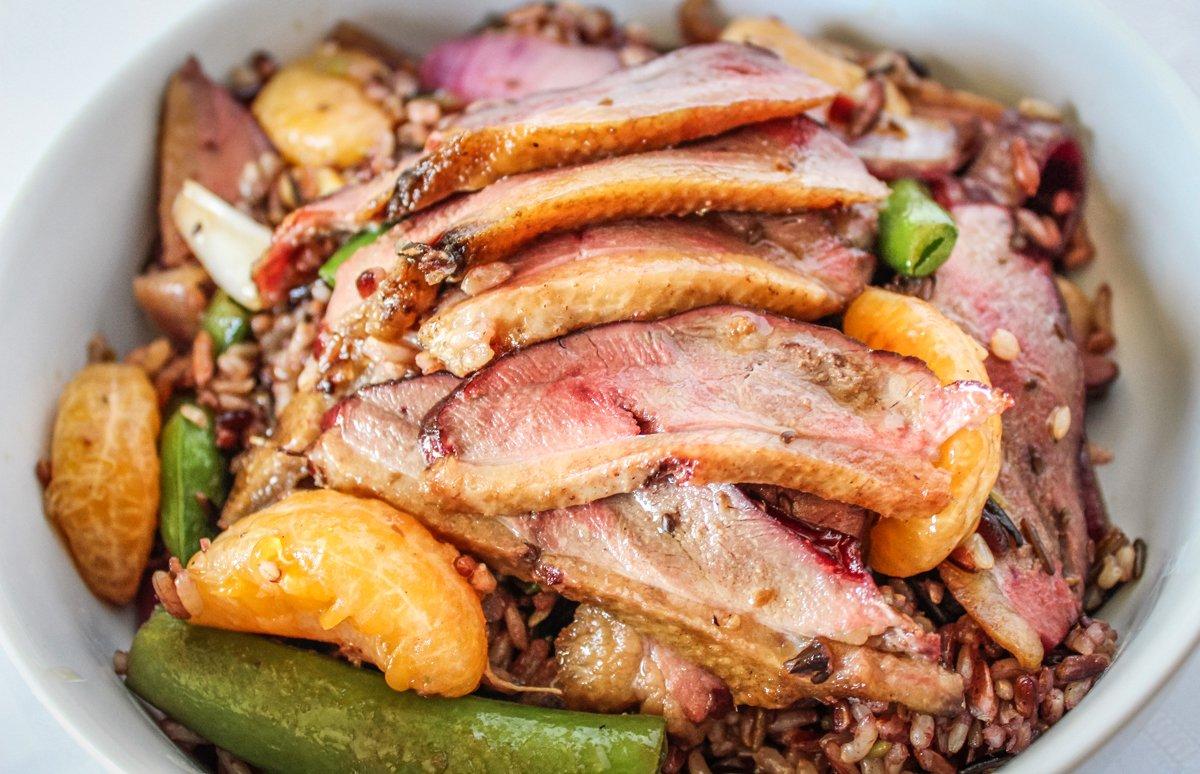 The peas and red onions give the salad some crunch, the tangerine adds sweetness to the dish, and the rice makes it hearty and savory. Just use your favorite rice blend according to package directions or simmer 1 pound of brown and wild rice blend with four cups of chicken broth, a teaspoon of salt and a pat of butter until tender and fluffy, about 45 minutes.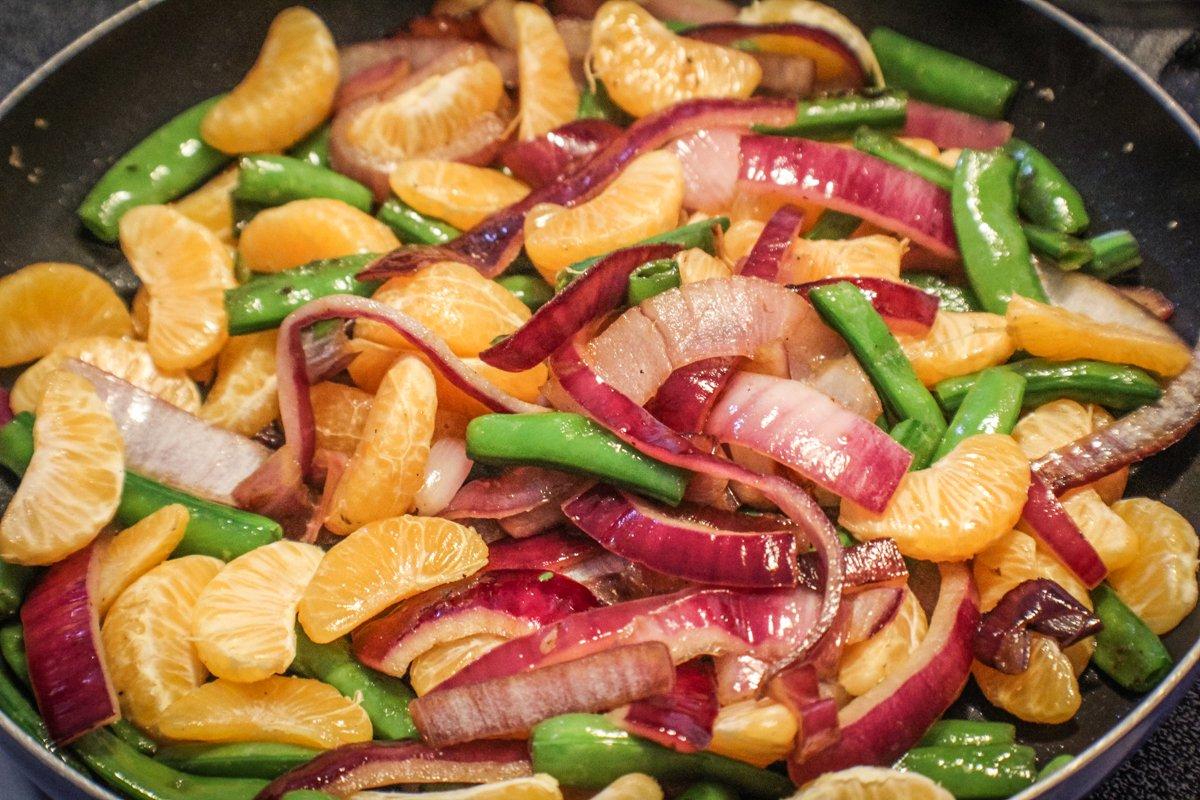 Ingredients
4 skin-on duck breasts from large ducks, or 6 breasts from small ducks, seasoned with garlic salt and smoked to 135 degrees
16-ounce package of long grain and wild rice blend, cooked to package directions
6 tangerines, peeled and sectioned
8 ounces frozen or fresh snow peas
1 red onion, quartered, then sliced
2 tablespoons sesame oil
1 teaspoon red pepper flakes
1 teaspoon Chef of the Future Orange Ginger Pepper Seasoning
Salt to taste
Sesame Oil vinaigrette for dressing salad
Cooking Instructions
Smoke the duck breasts and set them aside to rest (loosely covered in foil). While duck is resting, cook rice in a medium saucepan. At the same time, heat the sesame oil in a skillet or wok. Add the peas, red pepper flakes and onions and sauté over medium-high heat for 10 minutes or until they are softened, but still have a bit of crunch. Add the tangerine slices and Chef of the Future Orange Ginger Pepper Seasoning. Continue to cook for an additional five minutes until the citrus is heated through. Check for flavor and add salt to taste.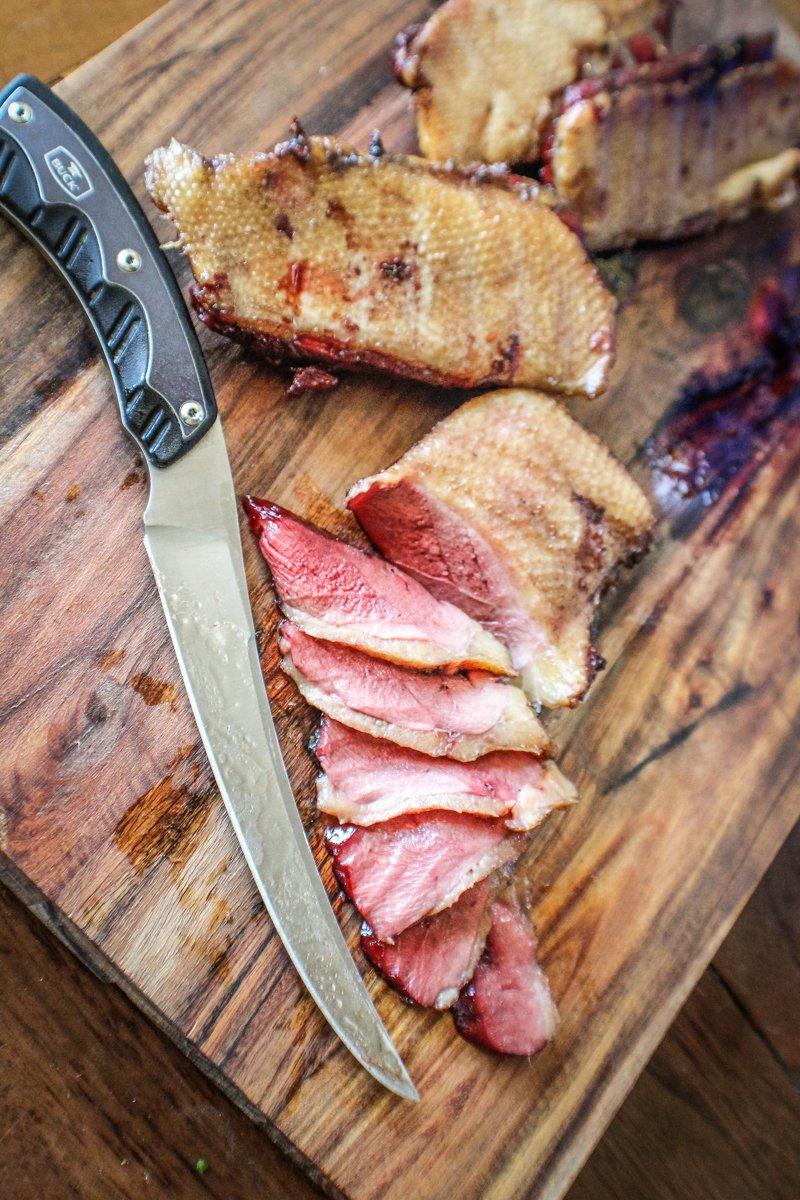 Gently fold the vegetable/fruit mix into the cooked rice. Slice the duck breast thinly across the grain and either fold them into the salad or leave fanned on top for presentation. Dress lightly with a sesame oil vinaigrette or soy sauce just before serving.