Smoked Mullet Fish Cakes Recipe
While the changing leaves might be a sure sign of fall in the midwest, hand-lettered signs advertising smoked mullet is the surest sign of the changing seasons along the Florida coast. Packed with extra fat this time of year, the mullet run all along the coast in massive numbers. Generations of local fishermen have used cast nets to catch the fish by the boatload.
Years ago, one of the best ways to preserve the fall bounty was to salt and smoke the fish. The result was a slightly oily, smoky, delicious fish product that could be eaten as is or used in any number of recipes. Today, refrigeration reduces the need to preserve the fish, but the tradition of smoking mullet continues along the Florida panhandle.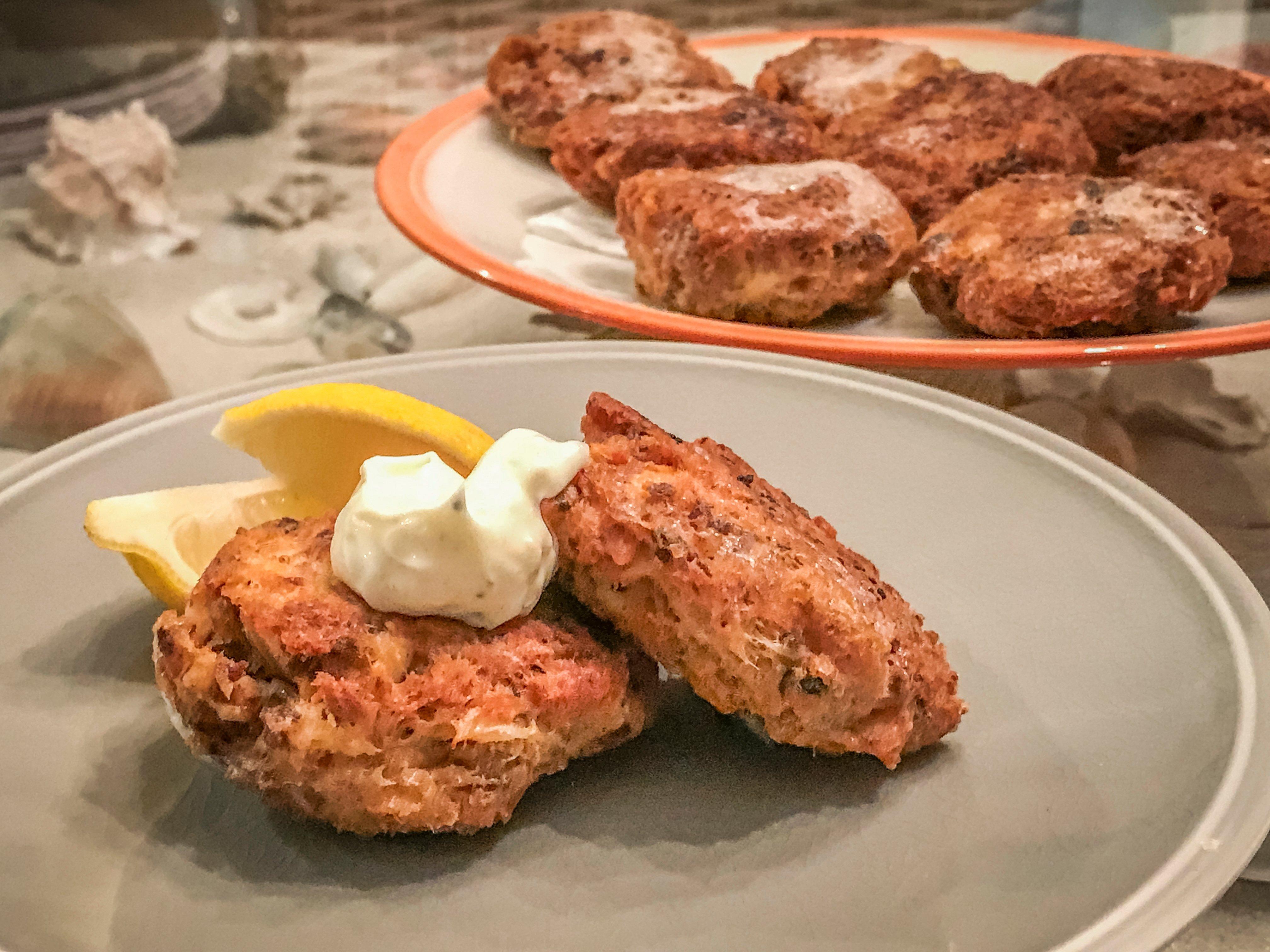 While the basic recipe of salt, cayenne pepper, and smoke dominates, just about everyone has a family secret to add to the mix. From sweet to mildly spicy, to firey hot, the finished product varies as much as family barbecue recipes in Texas. Try as many different spots as possible, and don't forget the fish markets, they often have time-tested recipes passed down from generations past.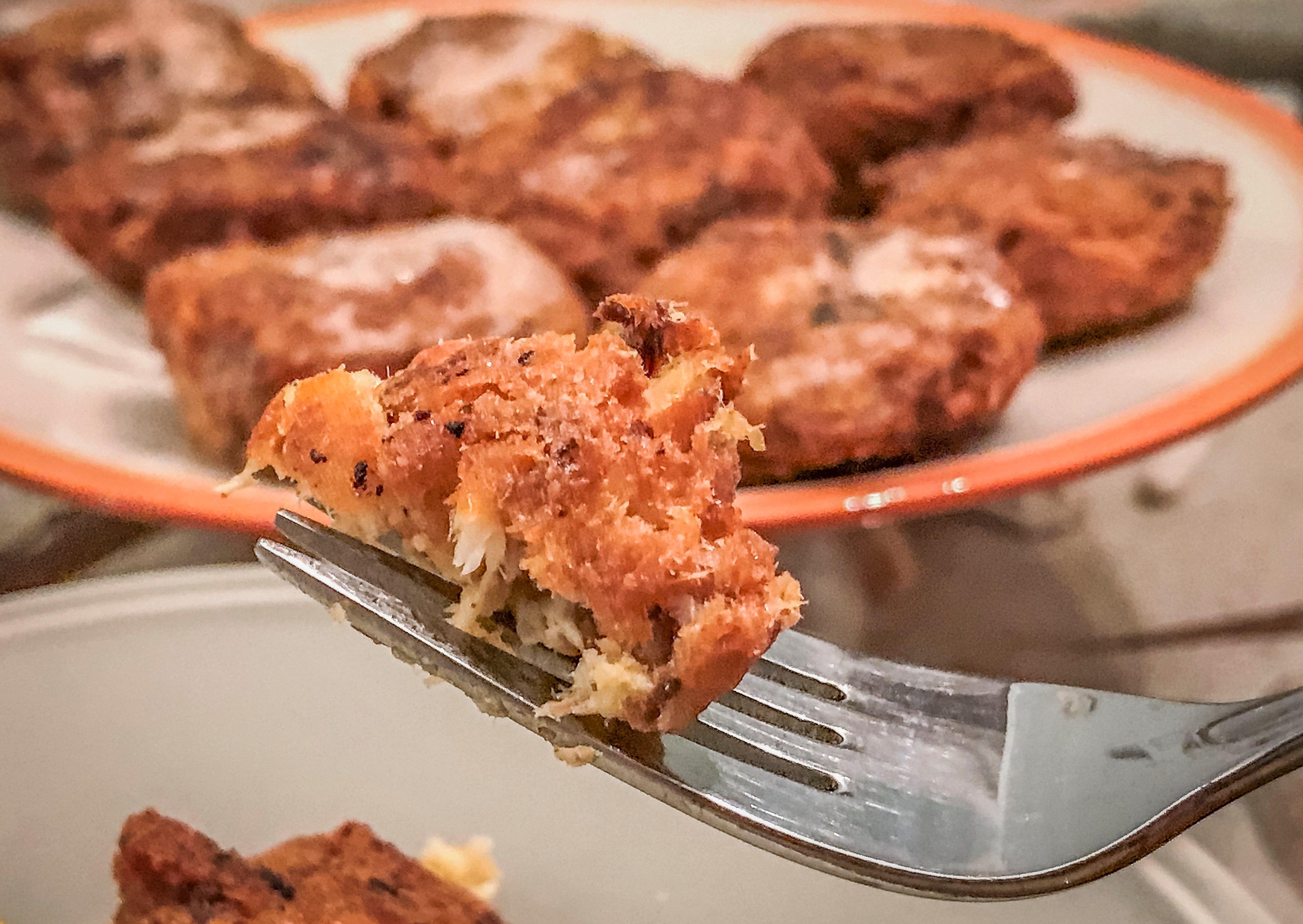 For this recipe, we make a simple fish cake from the boned-out mullet. The result is tender, flaky, crisp on the outside, and packed full of flavor. Serve them as a main course, a quick lunch, or even as an appetizer.
Ingredients
2-3 smoked mullet, bones removed, about a pound of meat
2 Eggs, beaten.
2 Tbsps Mayonnaise
1/4 cup Parmesan cheese
1/2 sleeve Ritz crackers, crushed (about a cup)
1/2 Tsp Sea Salt
1/2 Tsp Garlic Powder
1/2 Tsp onion powder
Peanut oil for frying

AIOLI SAUCE:
1/2 Cup Mayonnaise
3 Cloves Garlic Minced
1 Tsp Grated Lemon Zest
1 Tsp Lemon Juice
1/8 Tsp Sea Salt
1/8 Tsp Black Pepper
Cooking Instructions
Mix the aioli sauce and refrigerate. Pick the meat from the smoked mullet, shred with fingers or fork. Mix the fish with the remaining ingredients. The mixture should be sticky, but still hold together in a loose patty.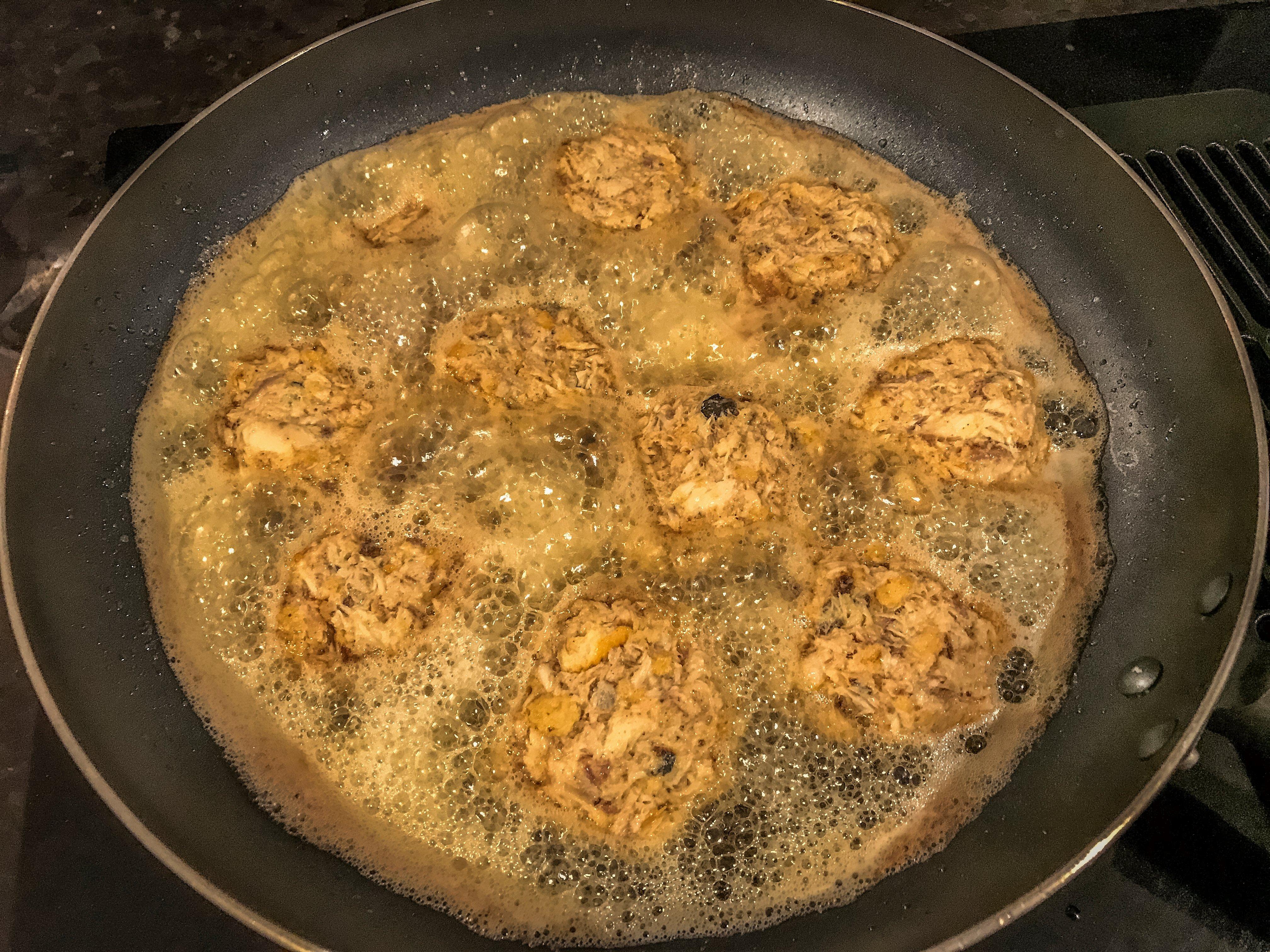 Heat the peanut oil over medium-high heat until a tiny bit of the fish mixture bubbles and browns when dropped in. Scoop a spoon or ice cream scoop of the fish mixture and drop into the hot oil. Press down lightly with a spatula to form a patty.
Let the patty fry on one side for 3-5 minutes until golden brown and set enough to flip. Gently flip the patty and continue frying the other side for an additional 3-5 minutes. Remove the patty from the oil and drain on a paper towel. Continue frying in batches until all the fish mixture has been used. Serve with a lemon wedge and a dollop of garlic aioli or tartar sauce. Makes a great meal or appetizer.