Smoked Venison on Weck Recipe
If you've never spent time in western New York State, particularly around Buffalo, then you've probably never heard of a Beef on Weck. If you have, you know the sandwich has reached a near cult-favorite status in the area.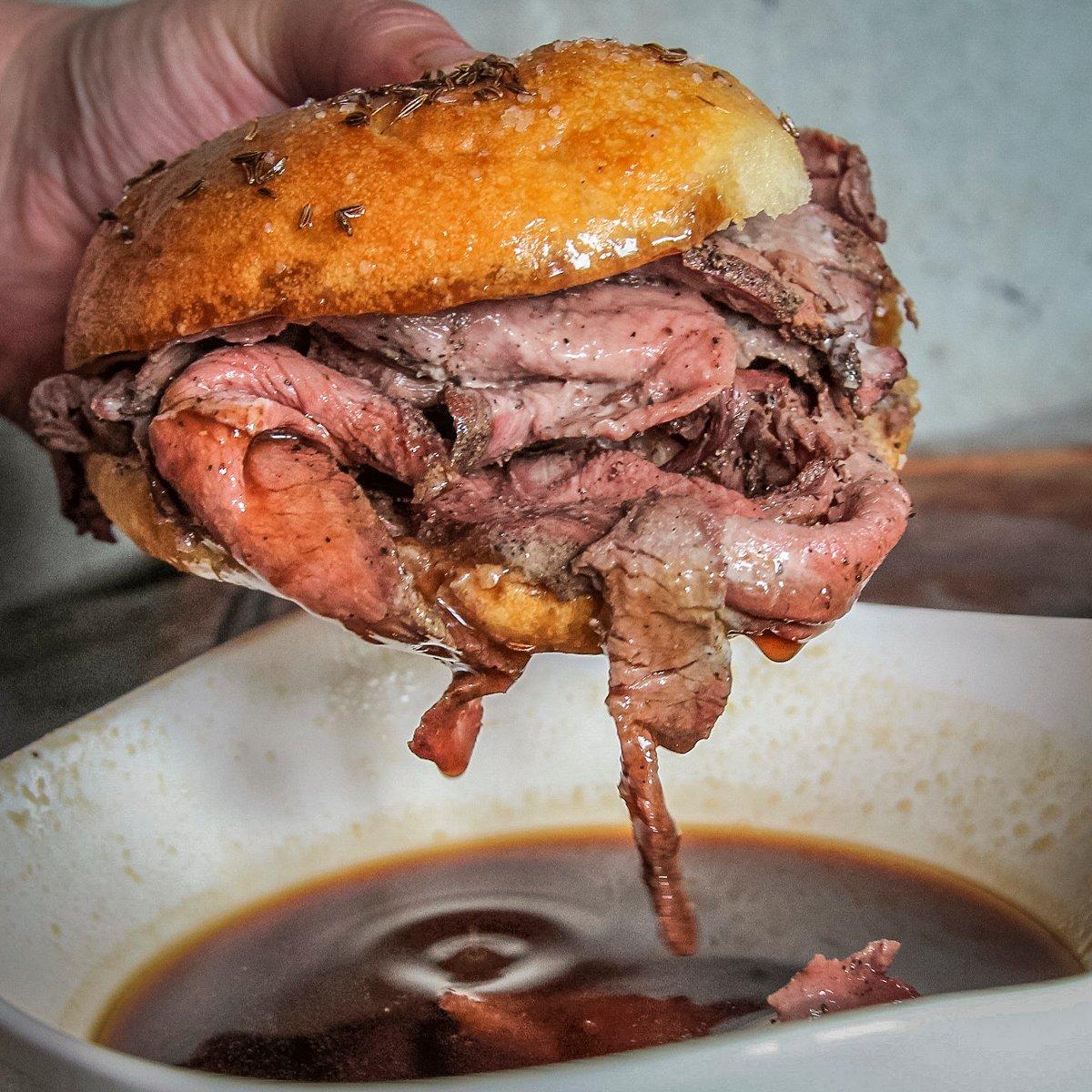 What is a Beef on Weck? It's thinly sliced roast beef piled high on a toasted Kummelweck Roll, a hard roll topped with caraway seeds and kosher salt. The meat gets topped with prepared horseradish and the sandwich gets served with au jus for dipping. Weck purists (yeah, that's a thing) will tell you to only use prepared horseradish, never horseradish cream. That said, I get a locally made smoked horseradish sauce that I'm fond of, so I use it.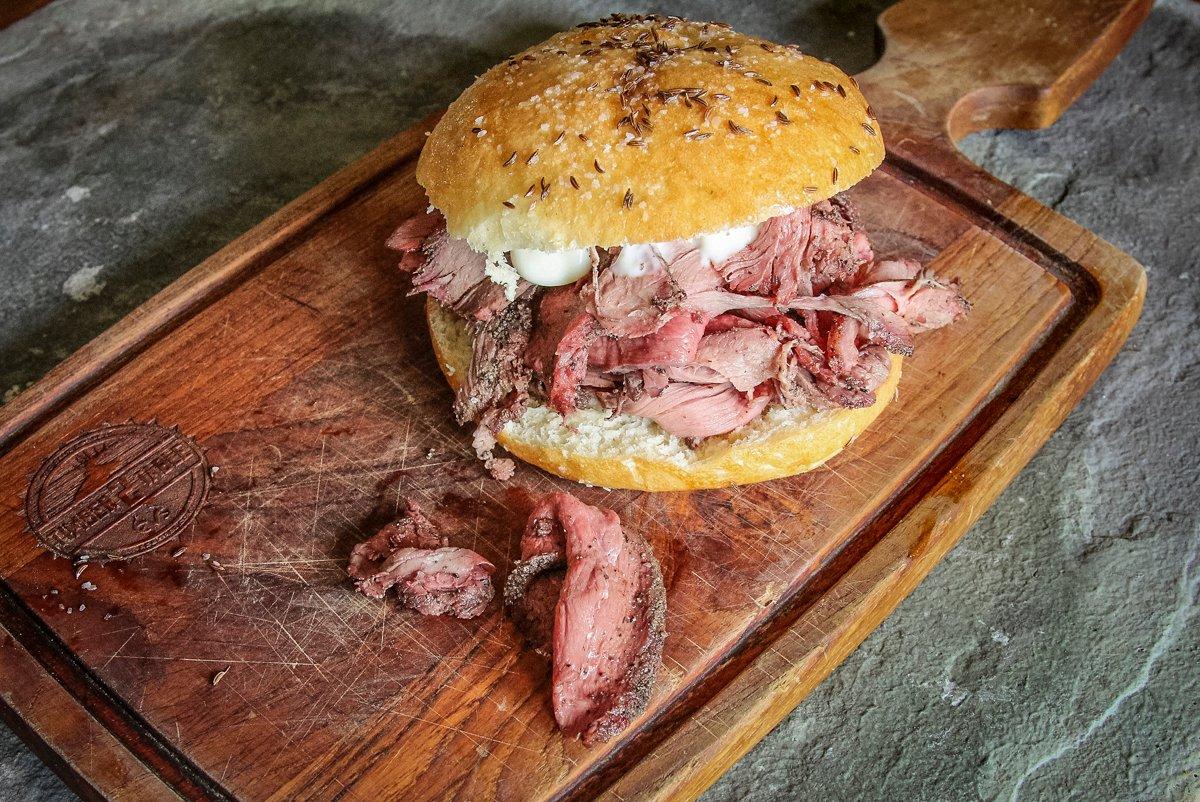 We substitute grilled venison roast for the beef on our sandwich. Use top or bottom round rubbed heavily with a salt, pepper and garlic-powder rub and grilled on the Traeger to an internal temperature of 125 to 130 for a rare to medium-rare finish.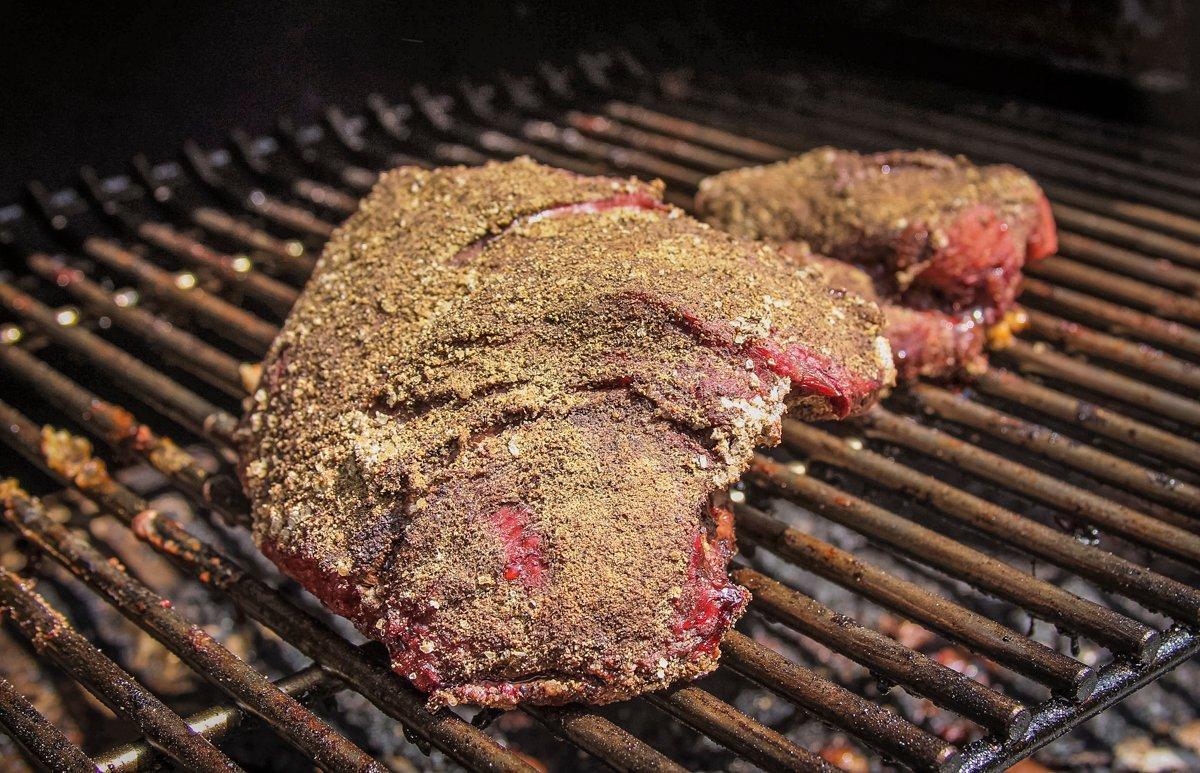 After resting the grilled venison, slice as thinly as possible with a sharp knife or your Magic Chef Realtree meat slicer.
Since you don't often see Kummelweck Rolls outside of New York State, we substitute Kaiser Rolls that we top with melted butter, caraway seeds and kosher salt, then toast.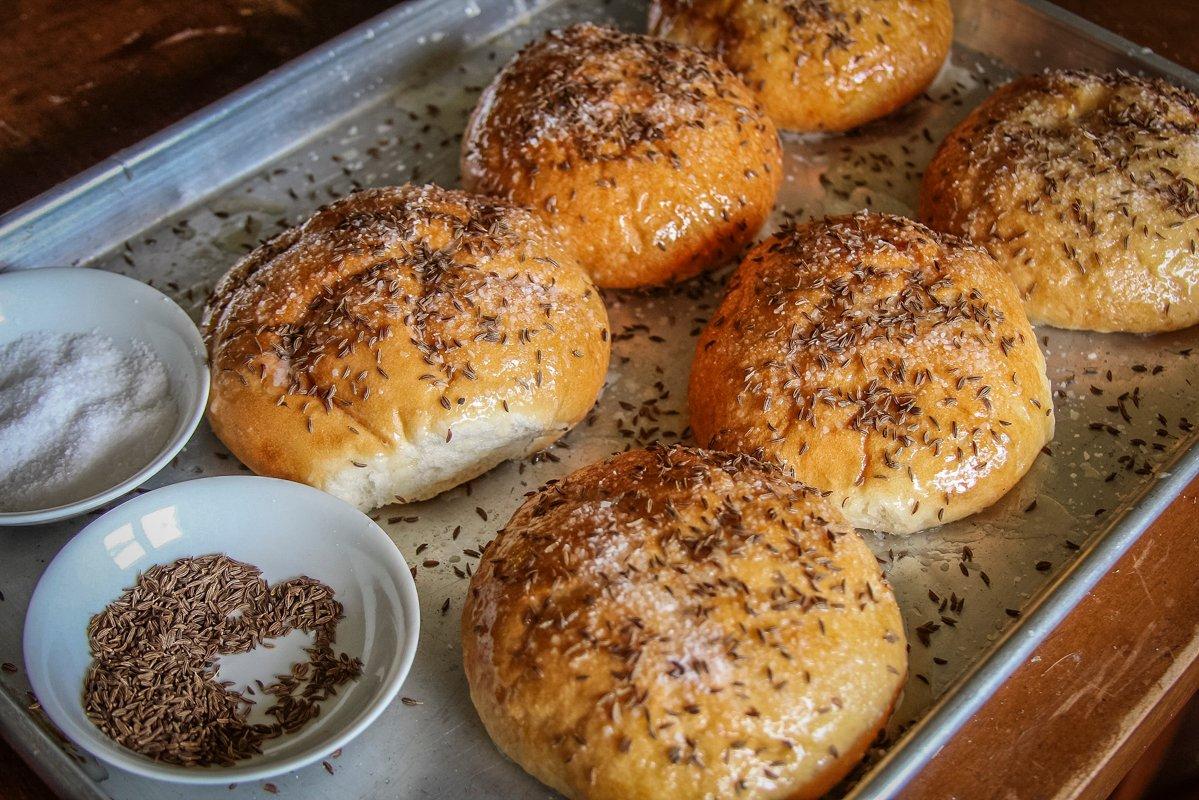 Ingredients
2 pounds of venison roast, top or bottom round
Rub
2 tablespoons kosher salt
2 tablespoons black pepper
1 teaspoon garlic powder
Rolls
6 Kaiser rolls
Melted butter
2 tablespoons caraway seeds
2 tablespoons kosher salt
Prepared horseradish
3 cups Au Jus
Cooking Instructions
Mix the rub ingredients and evenly coat all surfaces of the venison. Pre-heat your Traeger Grill to 300 degrees. Grill the venison to an internal temperature of 125 to 130 degrees (45 to 60 minutes, depending on thickness). Move the grilled venison to a platter and cover loosely with foil. Allow it to rest for 15 minutes before slicing.
While the venison rests, place the Kaiser rolls on a sheet pan. Brush the tops with melted butter, then sprinkle the tops evenly with salt and caraway seeds. Place the rolls into a pre-heated 350-degree oven for five to 10 minutes, or until the tops are lightly toasted.
You can purchase Au Jus at your local deli, or make it by heating beef stock and adding Au Jus seasoning mix.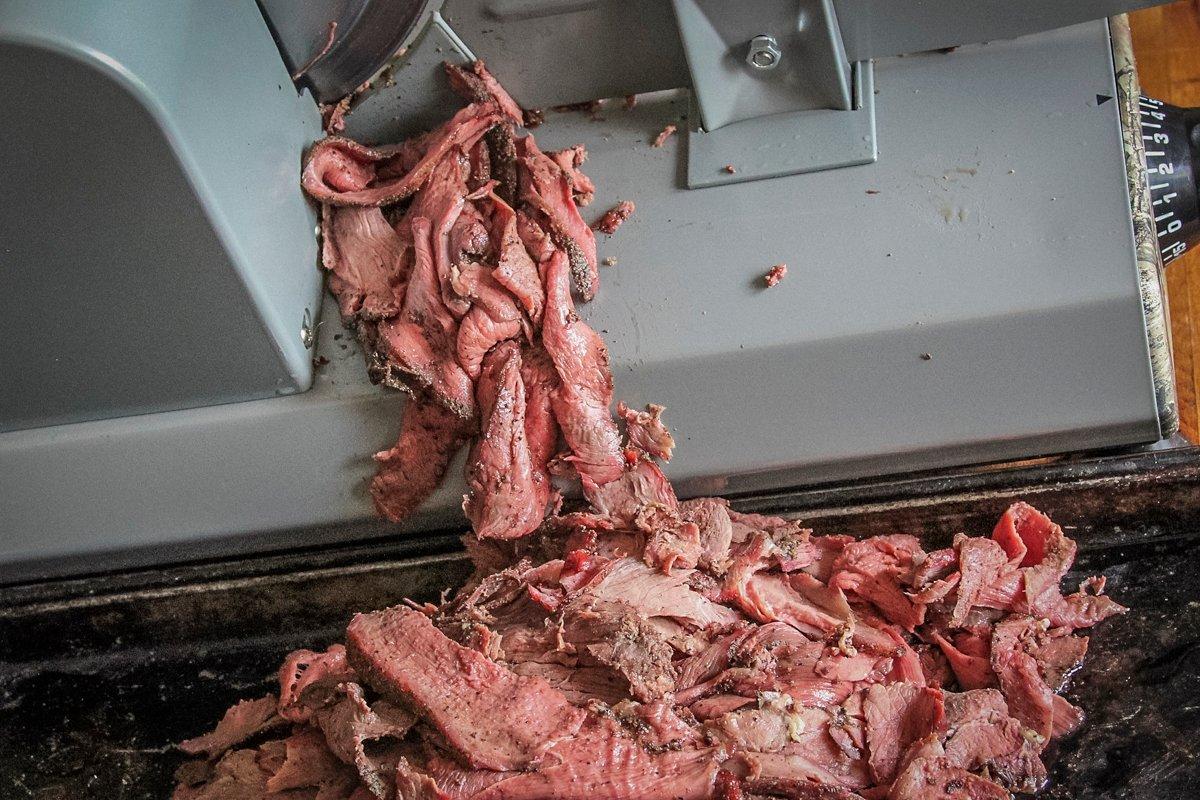 Slice the venison and pile it high on each bun. Spread horseradish on the top section of the bun. Serve with au jus and a good dill pickle spear.