Sorghum Pickled Deer Heart
Deer heart gets a bum rap. So many hunters I talk with recoil at the mere mention of saving the heart from their kills. It'll taste like liver or It will be tough and chewy are two of the main responses I get. Neither is correct.
Venison heart is pure muscle. It has a slightly denser texture than a roast from the same animal. The flavor is rich, not livery at all, and most folks would be hard pressed to tell it from top or bottom round slices when deep-fried (one of our favorite heart prep methods).
If you are looking for a different way to prepare your deer hearts, try pickling them. The sliced heart will keep for weeks in the refrigerator. Pickled deer heart makes an outstanding sandwich or a great deer camp snack when served with saltine crackers.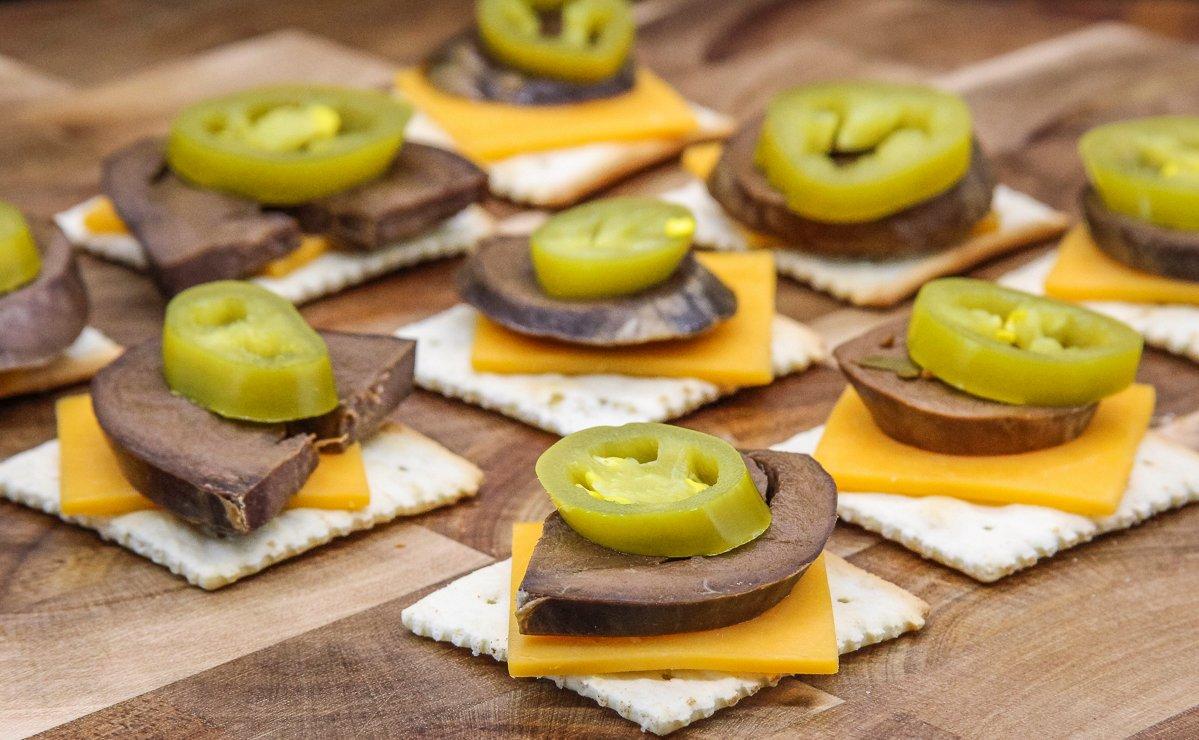 Make up a batch and stick them in the refrigerator at your next deer camp. You'll be amazed at how quickly they disappear once your hunting buddies give them a try. The combination of flavorful heart, tart vinegar and pickling spice, and sweet sorghum makes for an addicting snack.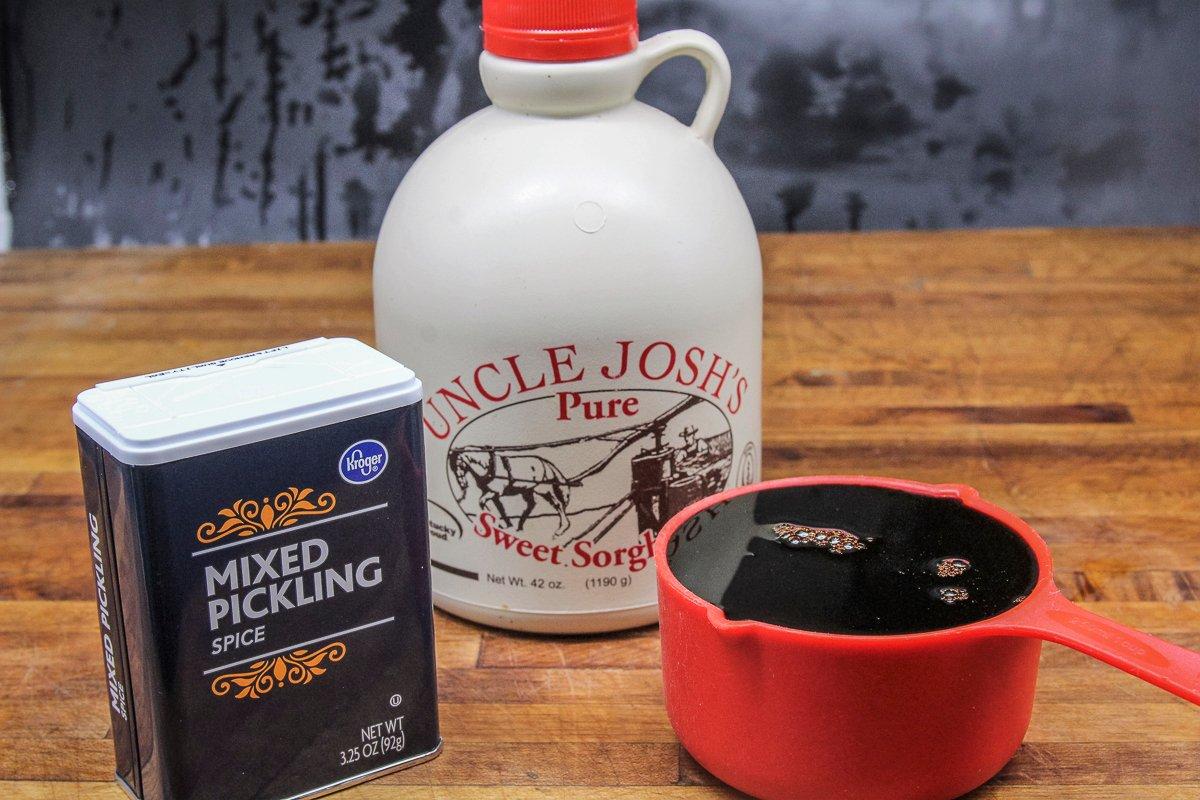 Ingredients
1 or 2 deer hearts
1 large red onion, thinly sliced
Pickling Brine:
2 quarts apple cider vinegar
1 cup sorghum molasses
1/2 cup water
2 tablespoons salt
1 tablespoon pickling spices
6 garlic cloves, minced
Hot pepper flakes to taste
Cooking Instructions
Trim the fat cap from the top of the heart. Remove any fat from the heart's outer portion. Place the heart (or hearts) in a large pot. Cover completely with cold water and turn the heat to medium-high. Watch the pot, and once it reaches a simmer, reduce the heat to low to hold the temperature at a simmer for 45 minutes.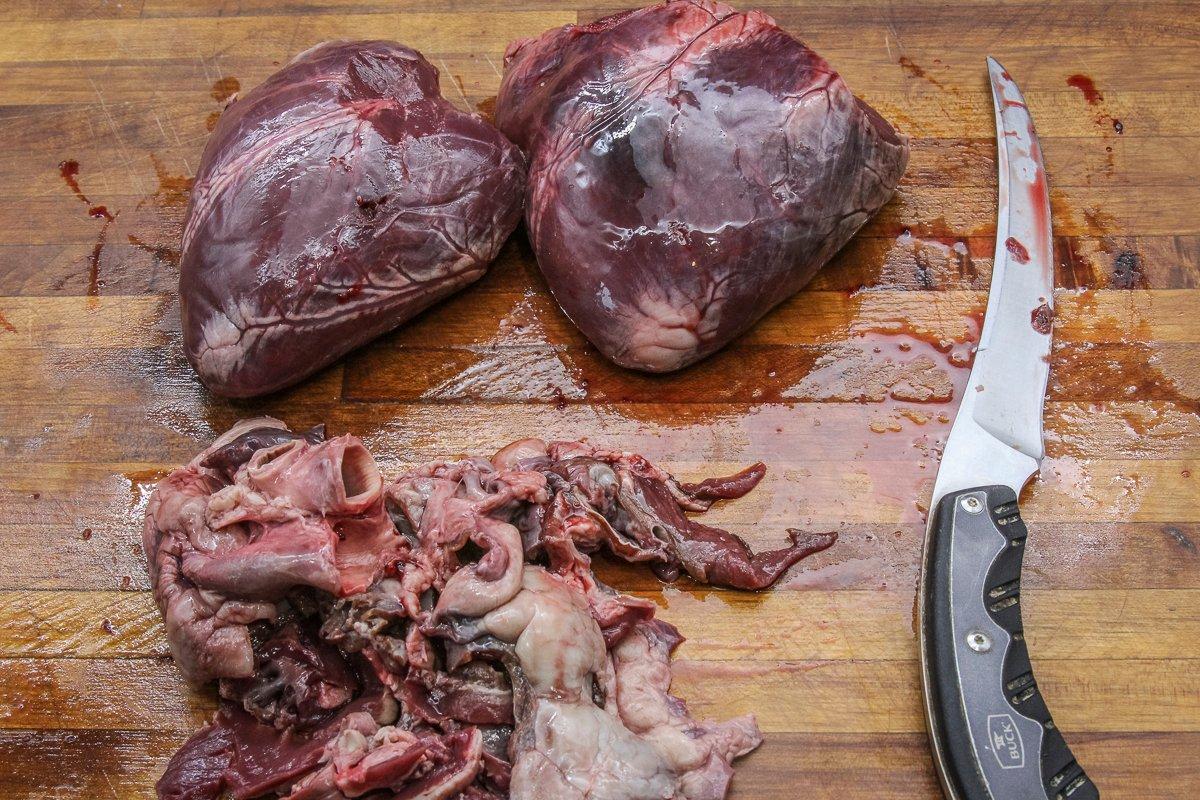 While the heart simmers, in a separate pot, mix the pickling brine ingredients. Bring the mixture to a boil, stir well to blend, then remove from heat and allow to cool.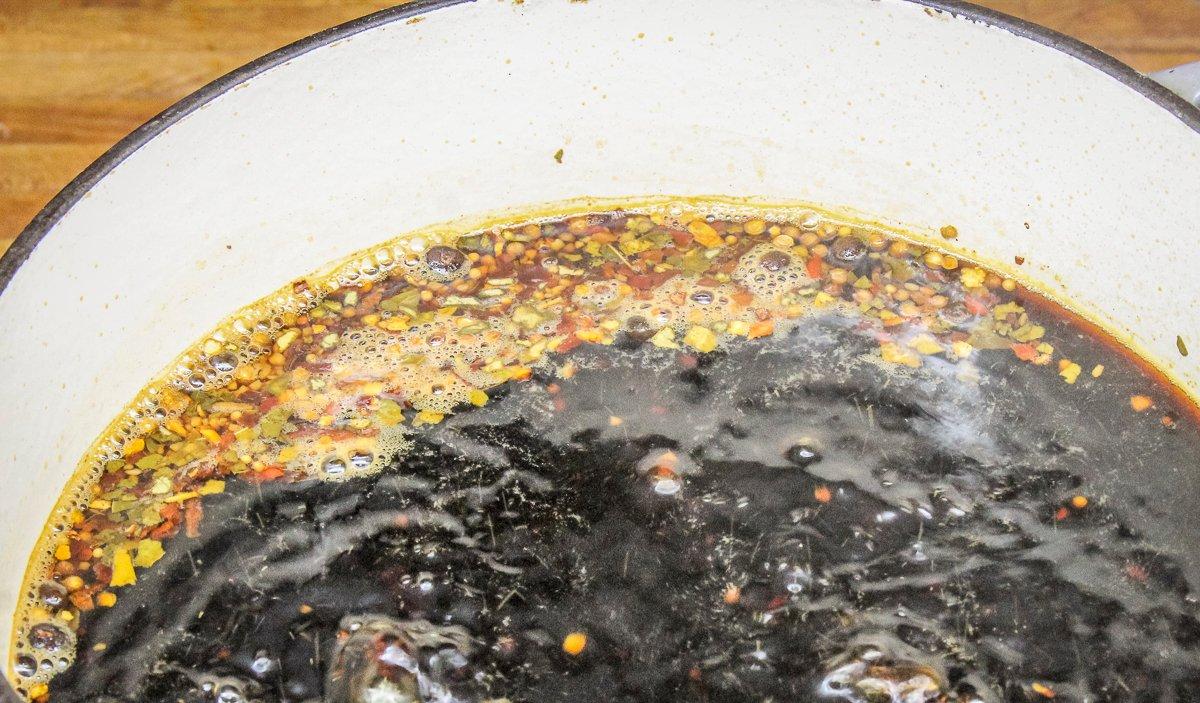 After the heart has finished simmering, rinse it under cold water until it is cool enough to handle. Using a sharp knife, slice the heart into medallions of about 1/4-inch thickness. Trim away and discard any connective tissue that lines the inner chambers of the heart.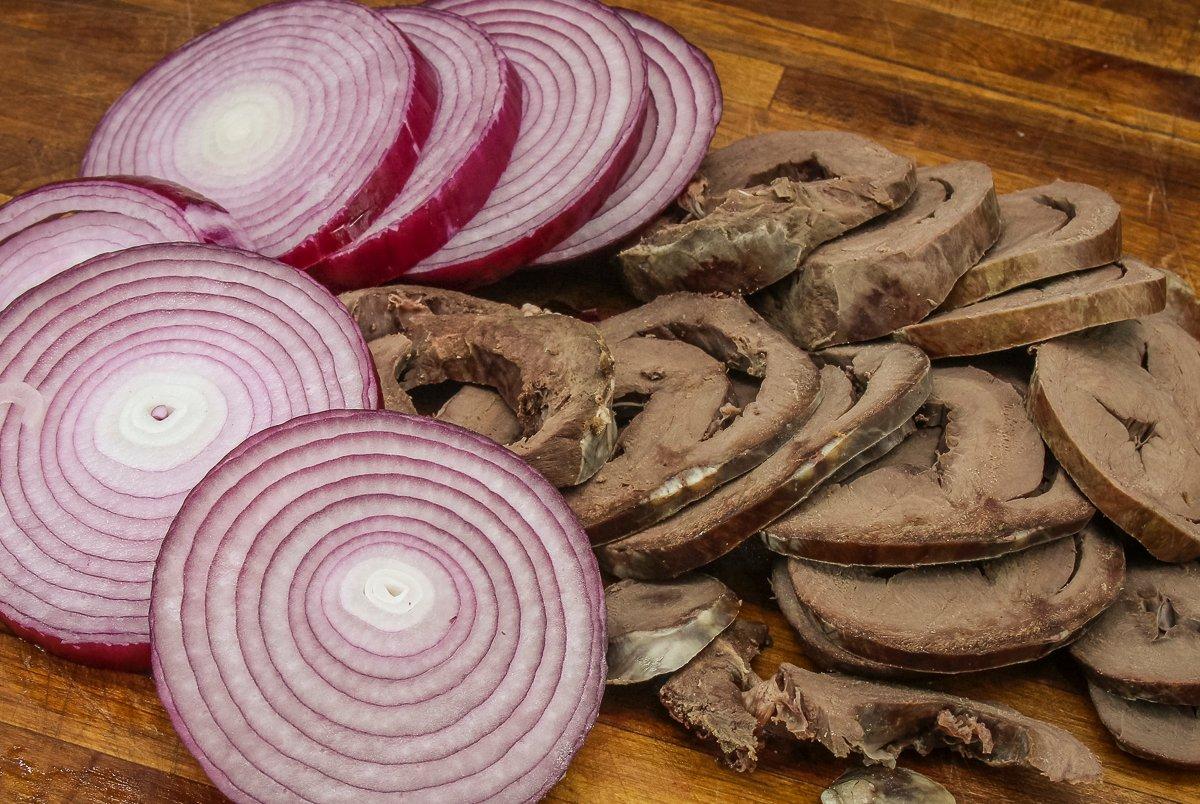 In a 2-quart jar, add a layer of sliced heart, then a layer of sliced onion, then heart, and so on until all the heart is in the jar. Pour over the cooled pickling brine.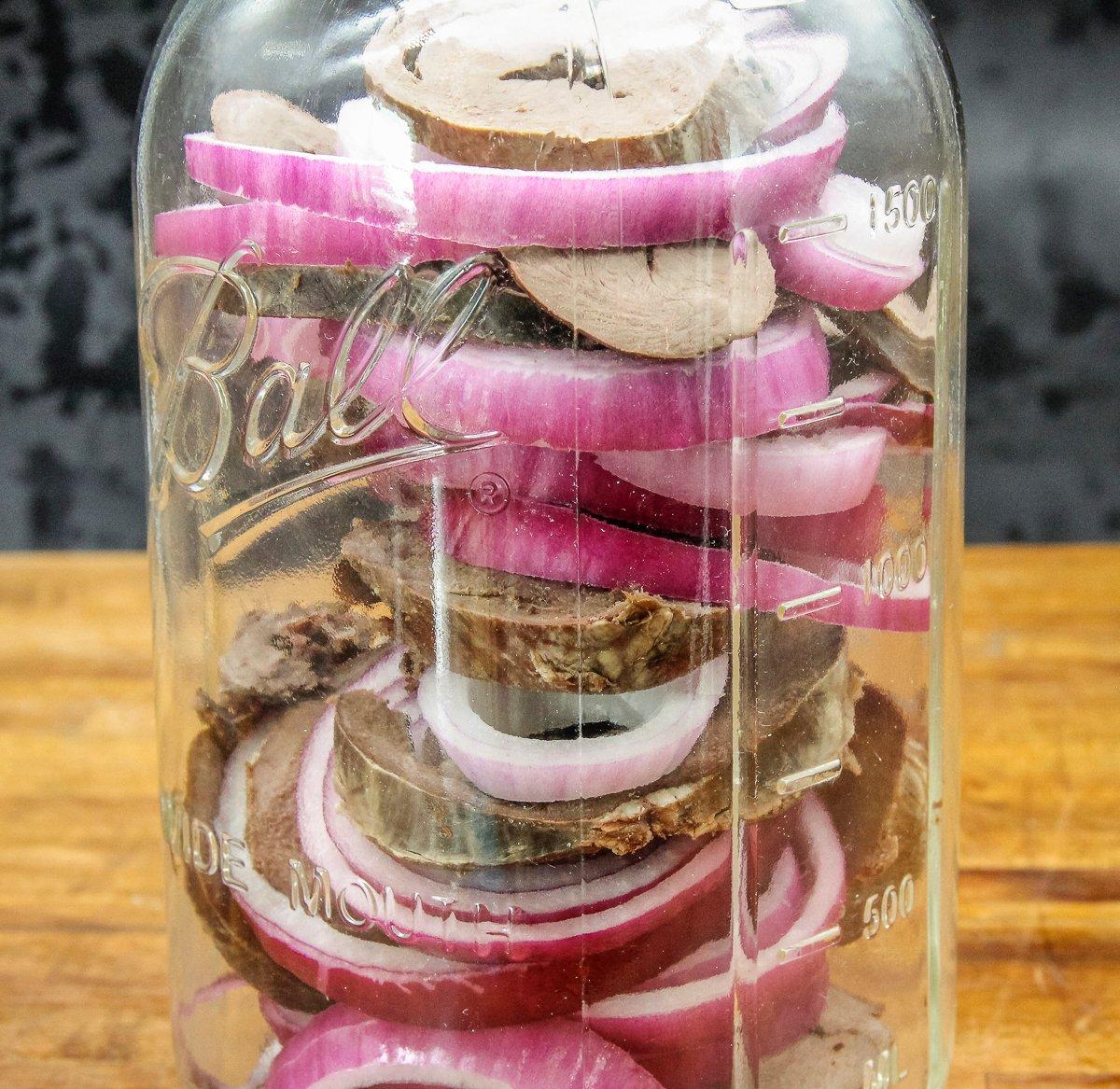 Shake well and refrigerate for 4 to 6 days before eating. Serve as a sandwich or atop saltine crackers with a bit of sharp cheddar and a slice of jalapeno pepper as a snack or appetizer.