Spicy Fried Wild Turkey Breast Sandwich
If you read this blog on a regular basis, you know we cook our wild turkeys in a multitude of ways. But fried is still one of our favorites. Sure, you can go with traditional fried turkey nuggets, but fried wild turkey breast makes a great sandwich as well.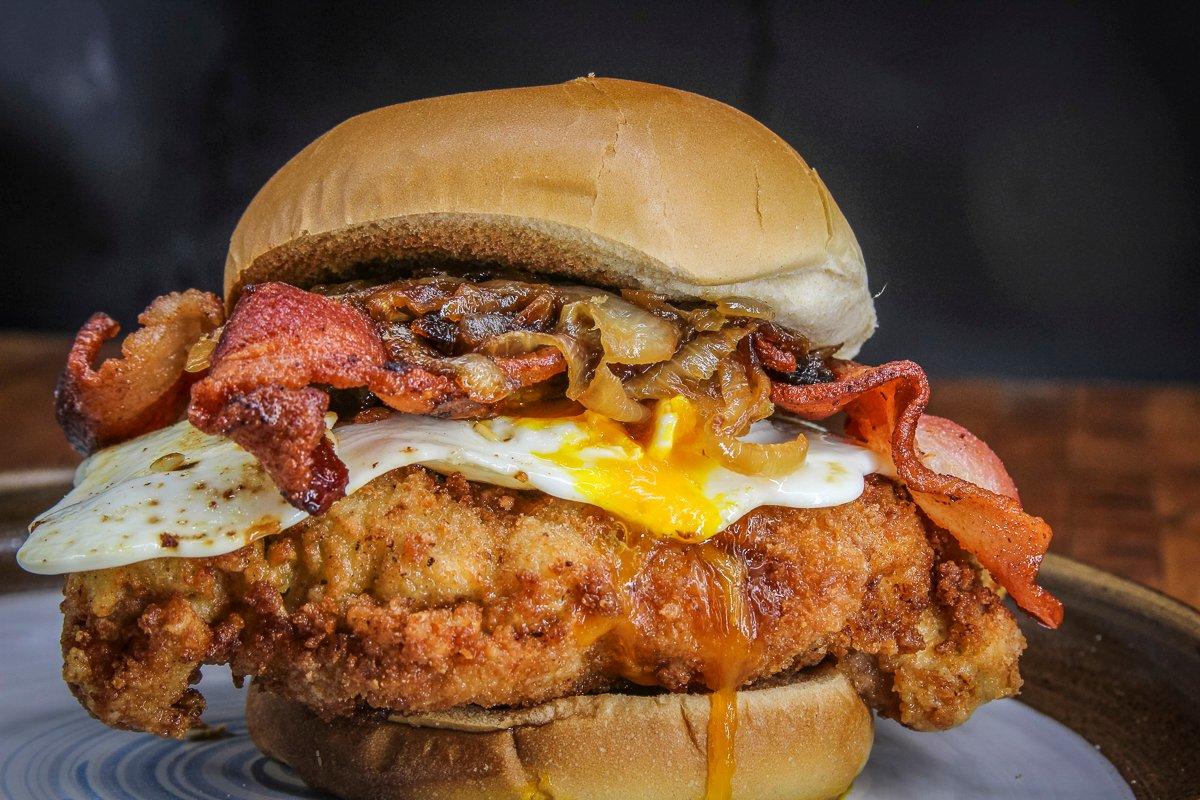 For this recipe, we marinate the sliced turkey breast in pickle juice for a couple of hours, then double-dip it first in seasoned flour, then a run through egg wash, and a dip in a flour-and-panko breadcrumb coating for plenty of crispy crunch.
While turkey cooked this way makes a pretty good sandwich on its own, we kick the flavor up even more with the addition of some applewood smoked bacon, caramelized onions, and a fried egg.
Ingredients
1 side of a wild turkey breast, sliced into 1-inch-thick steaks
1 cup pickle juice
1 egg per sandwich
2 slices applewood smoked bacon per sandwich
2 large yellow onions, sliced
Salt
Oil for frying
Buns
Dredge No. 1
2 cups all-purpose flour, divided
2 teaspoons salt
2 teaspoons black pepper
1 teaspoon cayenne pepper
1/2 teaspoon garlic powder
Dredge No. 2
1 egg, beaten with 1/4 cup water
2 cups panko breadcrumbs
1 cup of the seasoned flour from Dredge No. 1
Cooking Instructions
Slice the wild turkey breast into 3/4- to 1-inch-thick cutlets. Use a meat mallet to pound the cutlets down to 1/2-inch thickness. Marinate, refrigerated, in pickle juice for 1 to 2 hours.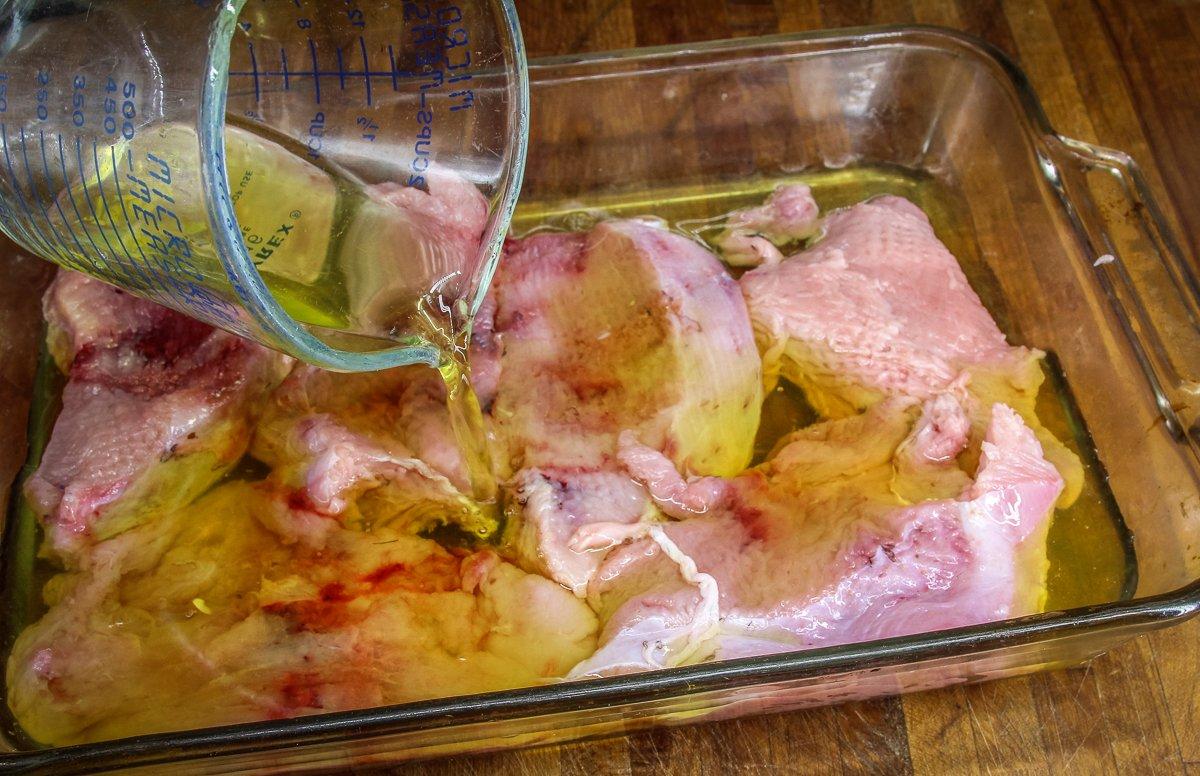 Mix the two dredges. Blend the beaten egg with water.
Slice the yellow onions. Before starting the turkey, add 2 tablespoons vegetable oil to a large skillet over medium heat. Add the sliced onions to the hot pan and sprinkle lightly with salt. Sauté the onions until well caramelized. Fry the bacon until crisp. Reserve. Fry the eggs to your desired doneness level in the leftover bacon grease. Hold the bacon, onions, and eggs warm until ready to use.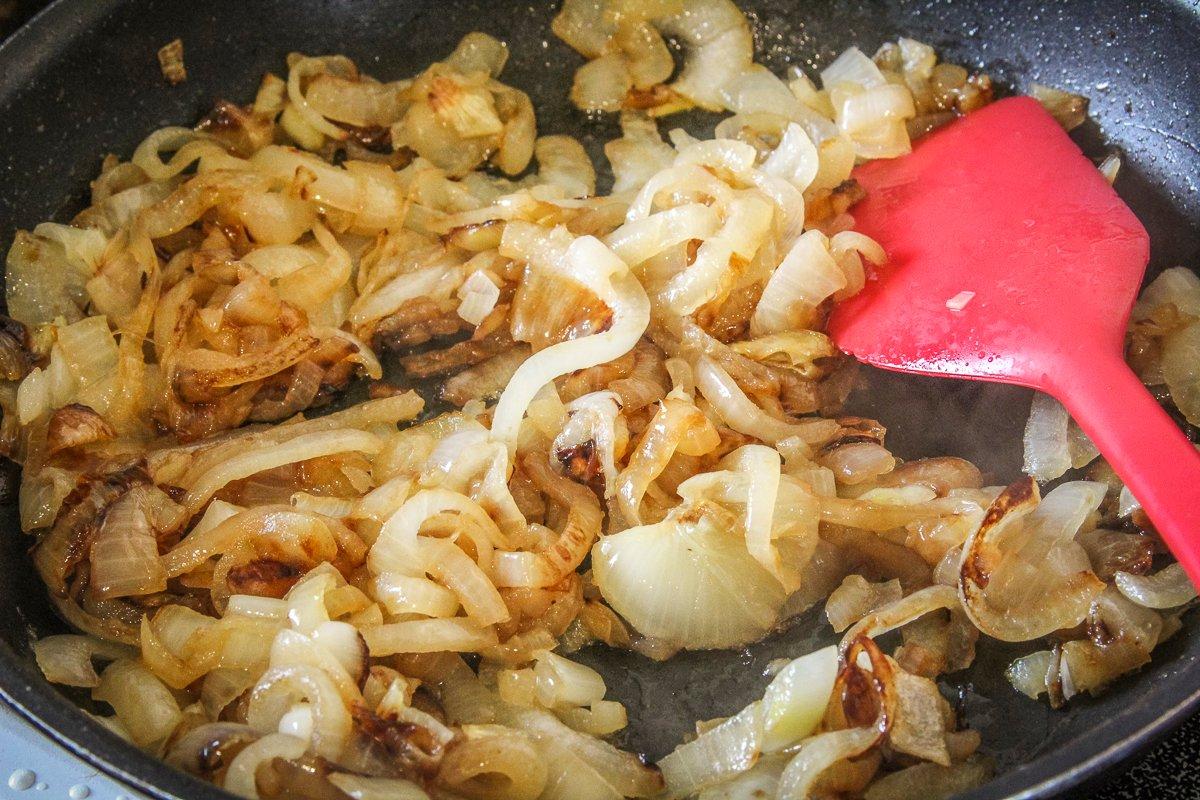 While the bacon, eggs, and onion cook, dip each piece of turkey breast first in dredge No. 1, then into the egg wash, then into dredge No. 2, and move to a wire rack.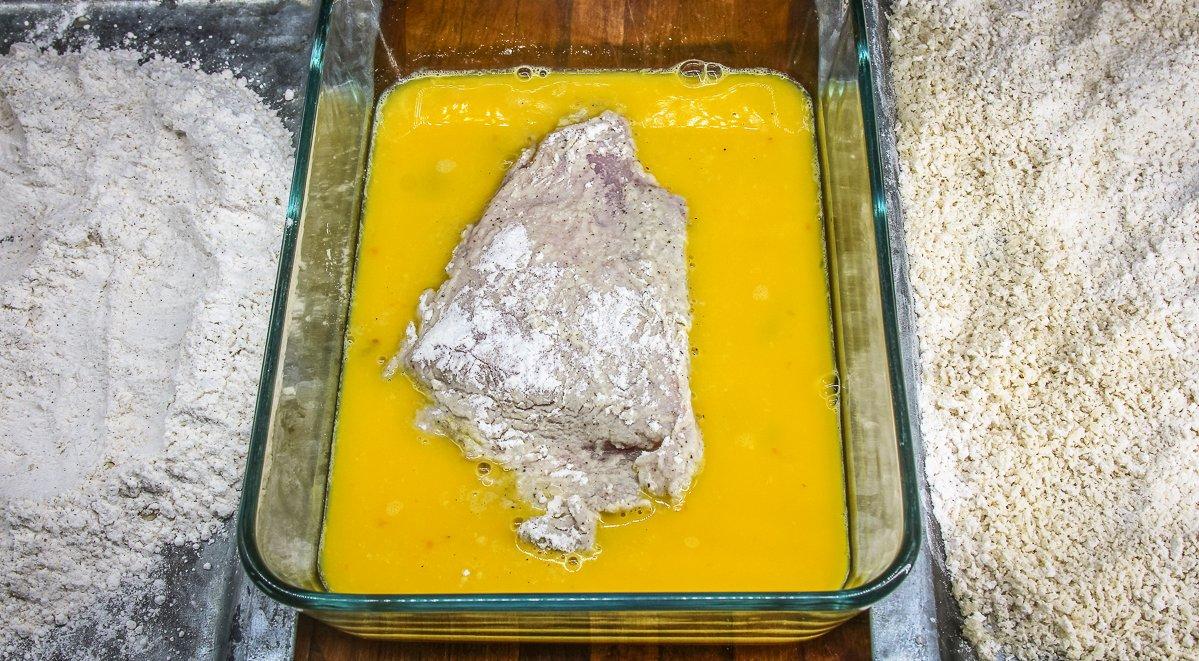 Heat 1/2 inch of vegetable oil in a large skillet over medium-high heat. Fry the turkey breast for 4 to 5 minutes per side until crisp and golden brown. Toast the buns.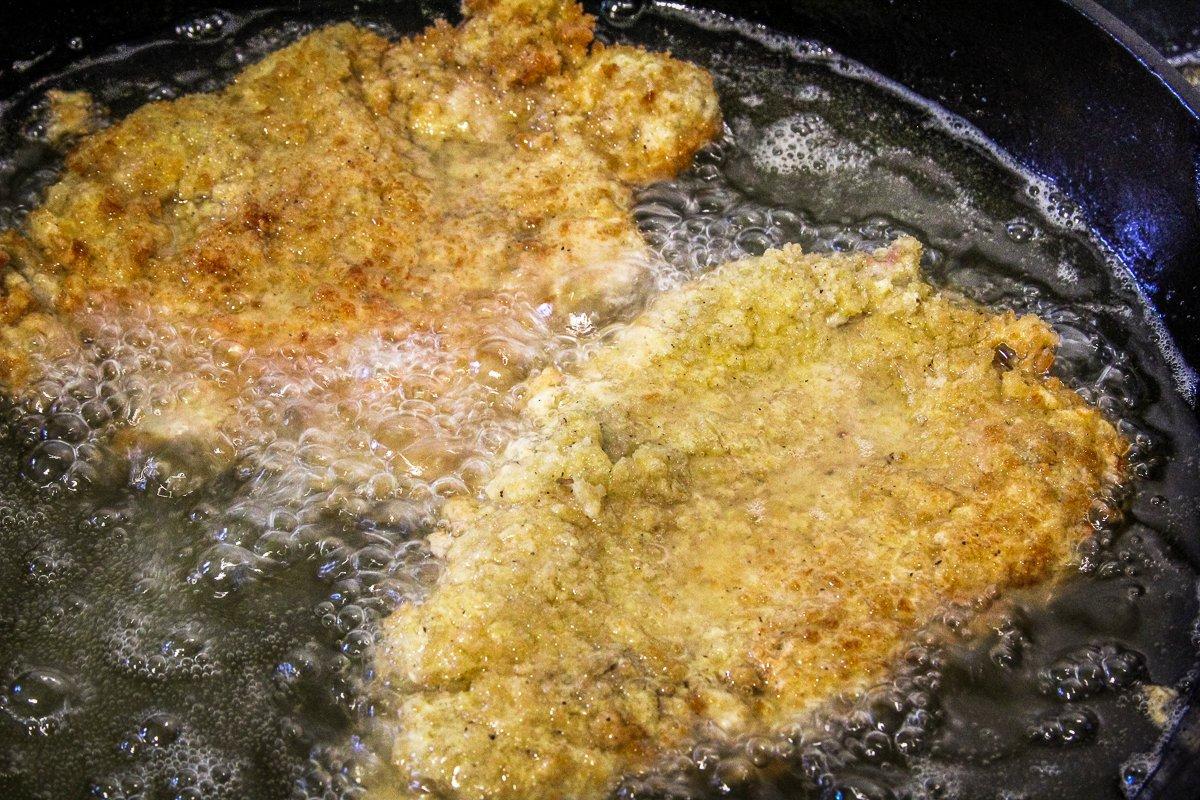 Assemble the sandwich by placing a piece of fried turkey breast on the bottom bun. Top it with a fried egg, 2 slices of bacon, then a spoonful of caramelized onion and the top bun. Serve immediately.