Very few meals hit the spot as well as a tender venison roast when you are in the mood for comfort food. The basic technique for a roast is to brown it well on the stovetop, then cover it and move it to the oven for a long, slow braise.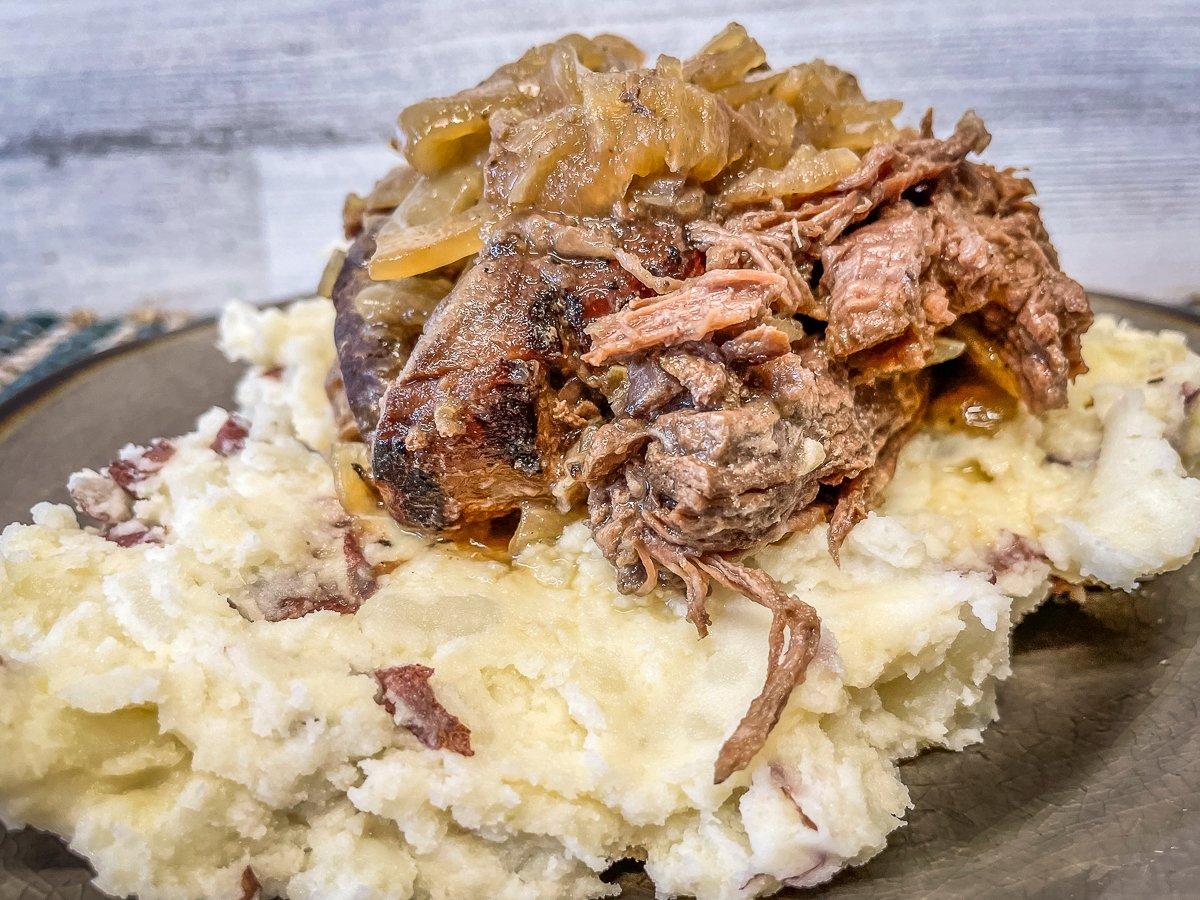 But what if you are at deer camp, or in the duck blind, or somewhere else where an oven isn't an option? You can still make a delicious roast with just a lidded skillet and a heat source like a fire or a camp stove. Here's how.

Ingredients
One 2- to 3-pound venison roast
1 tablespoon salt, divided
2 teaspoons black pepper
1 teaspoon garlic powder
1/2 teaspoon cayenne pepper
2 tablespoons vegetable oil or bacon grease
3 yellow onions, sliced
1 beer or 2 cups beef or venison stock
Cooking Instructions
Start by seasoning the roast all over with half the salt and all of the black pepper, garlic powder, and cayenne.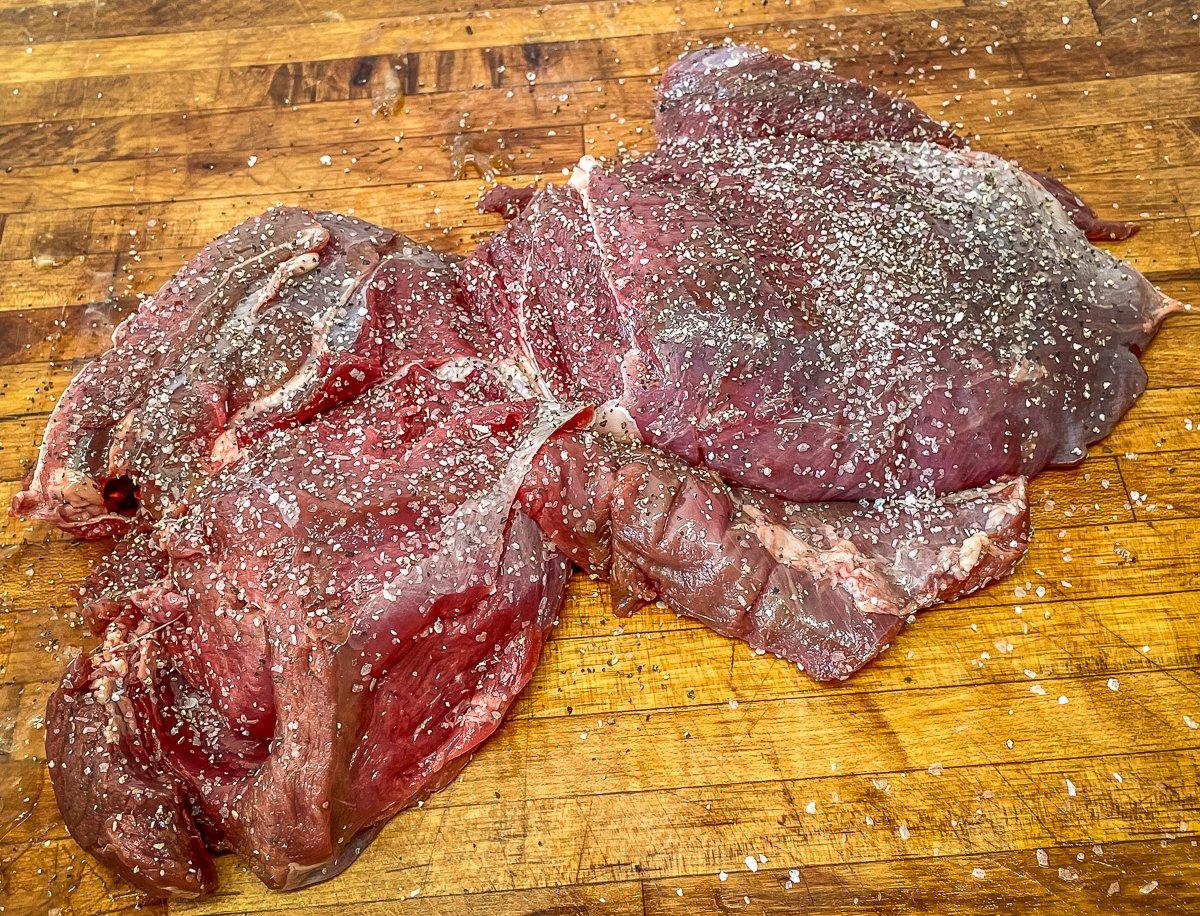 Heat the oil over medium-high heat until you just start to see tiny wisps of smoke.
Sear the seasoned roast for 3 to 4 minutes per side to form a nice crust.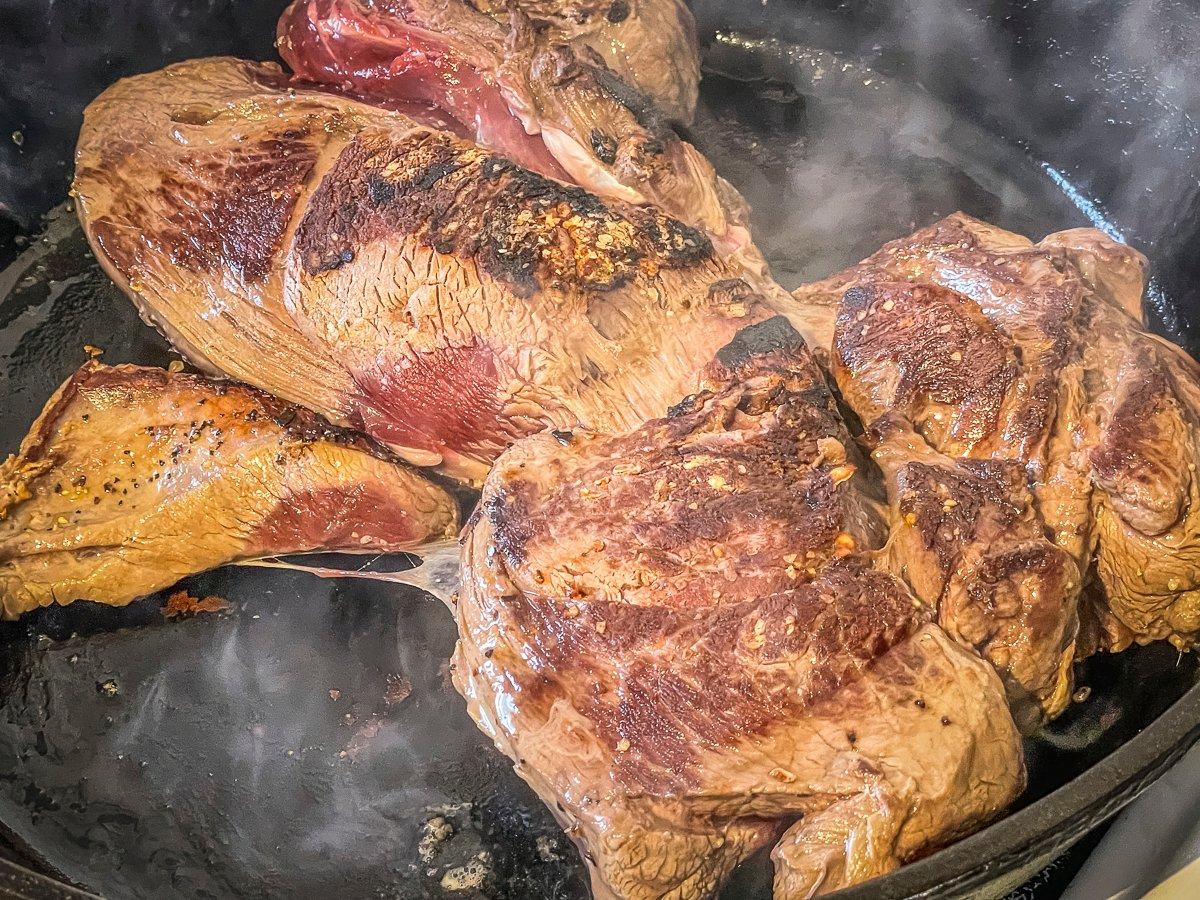 Add the onions to the skillet over the roast. Sprinkle over the remaining salt. Pour in the beer or stock and bring to a simmer, then cover and reduce the heat to low.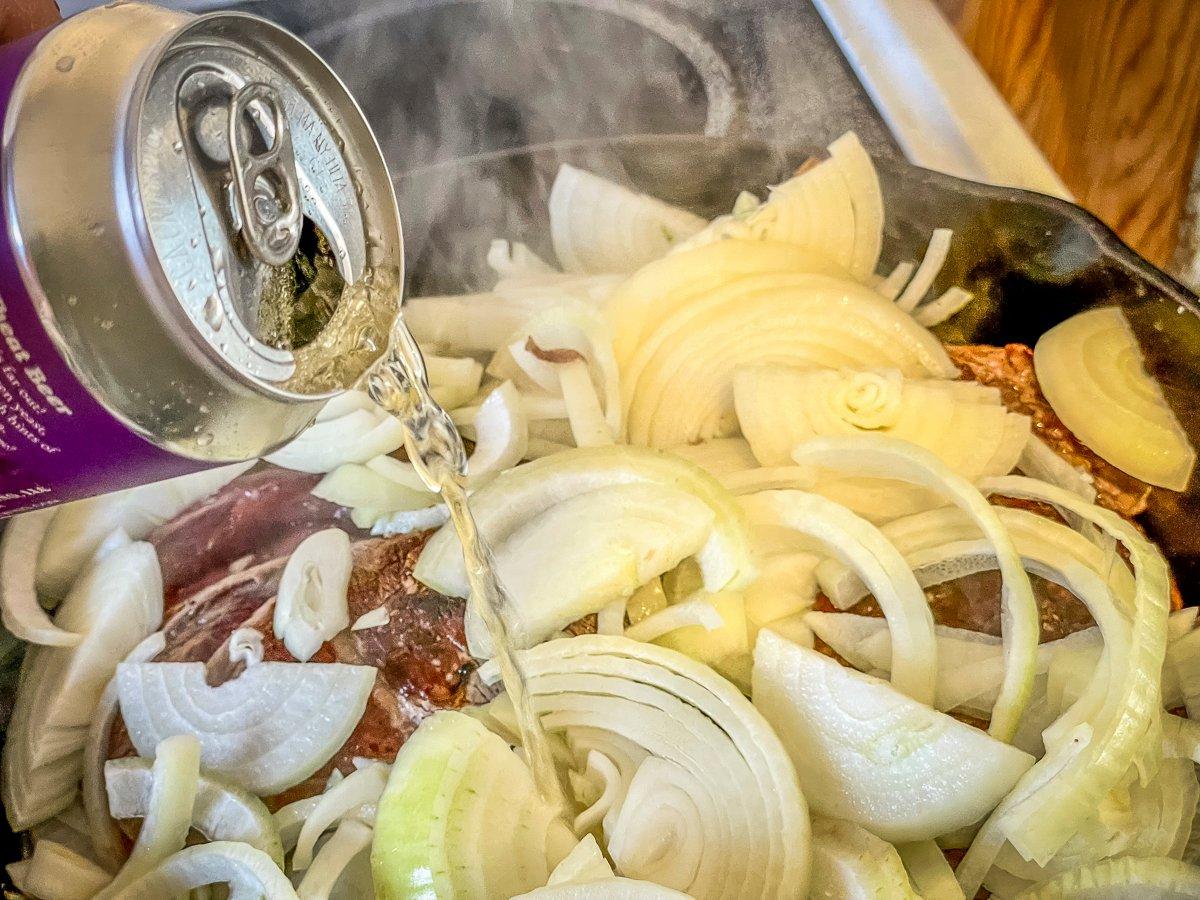 Maintain a simmer for 2 to 2 1/2 hours, moving the roast and stirring the onions occasionally, or until the roast is fork tender.