Sunday Venison Meatballs and Red Gravy
For my Italian friends, Sunday dinner often means meatballs in red gravy. It's one of my favorite dishes, too, and a great way to use ground venison. For this recipe, we added a bit of pork shoulder to the grind to increase the fat content and keep the meatballs from drying out as they cook.
Slow simmer the sauce for 3 to 4 hours to really build the flavors. Serve with garlic bread, and top with shaved parmesan cheese.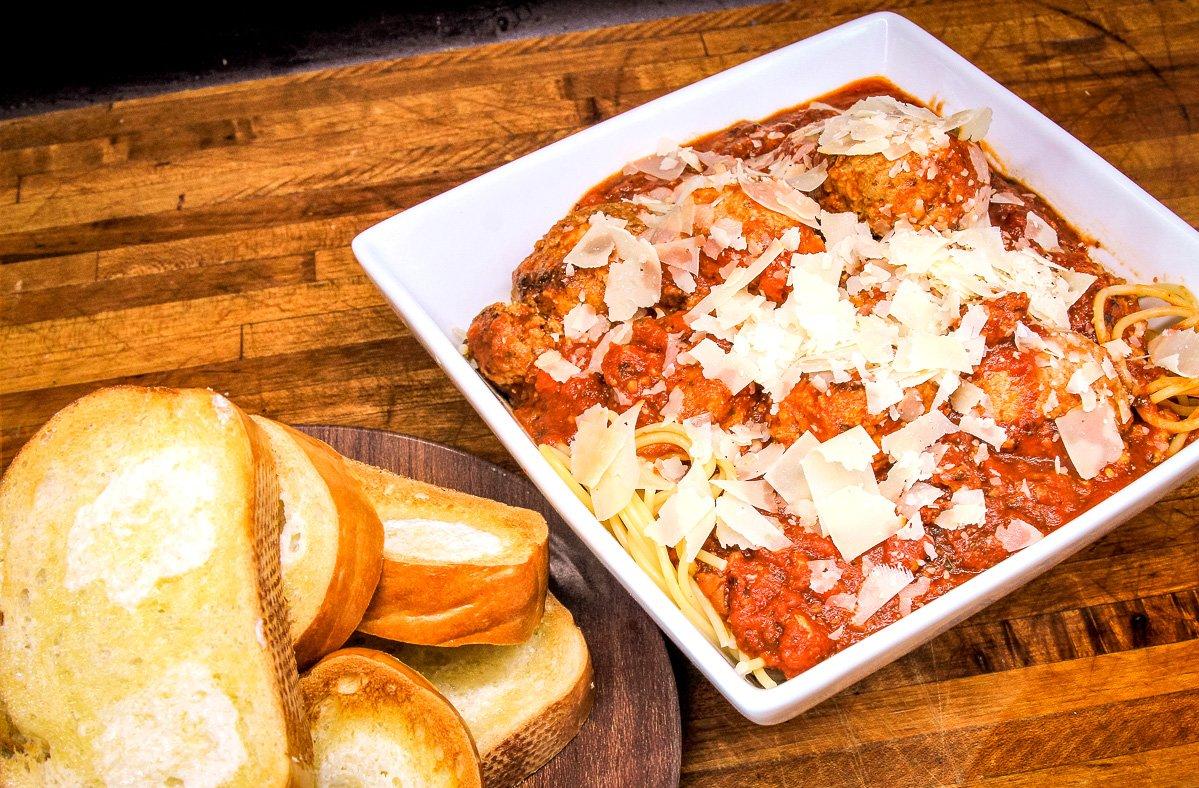 Ingredients
1 1/2 pounds venison
8 ounces pork shoulder, with fat
3 slices of white bread, torn into bits
1/2 cup milk
1 cup minced onions (a food processor is perfect)
4 tablespoons olive oil
2 tablespoons dried basil, divided
1 tablespoon dried oregano
1 clove garlic, minced
Salt
Freshly ground black pepper
4 ounces Parmesan Reggiano cheese, plus more for topping
Sauce
Two 28-ounce cans of peeled, seeded and chopped tomatoes
One 6-ounce can tomato paste
2 cups water
2 tablespoons chopped garlic
1 yellow onion, chopped
1 tablespoon salt
1 pound of dried spaghetti, cooked according to package instructions
Cooking Instructions
Grind the venison and pork shoulder together. Place the bread in a shallow baking dish. Pour the milk over the bread and let sit for a couple minutes. In a mixing bowl, season the ground venison with salt and pepper. Add the minced onions, 1 tablespoon garlic, parsley, 1 tablespoon of the basil, oregano, cheese and soaked bread. Mix well. Season with salt and pepper.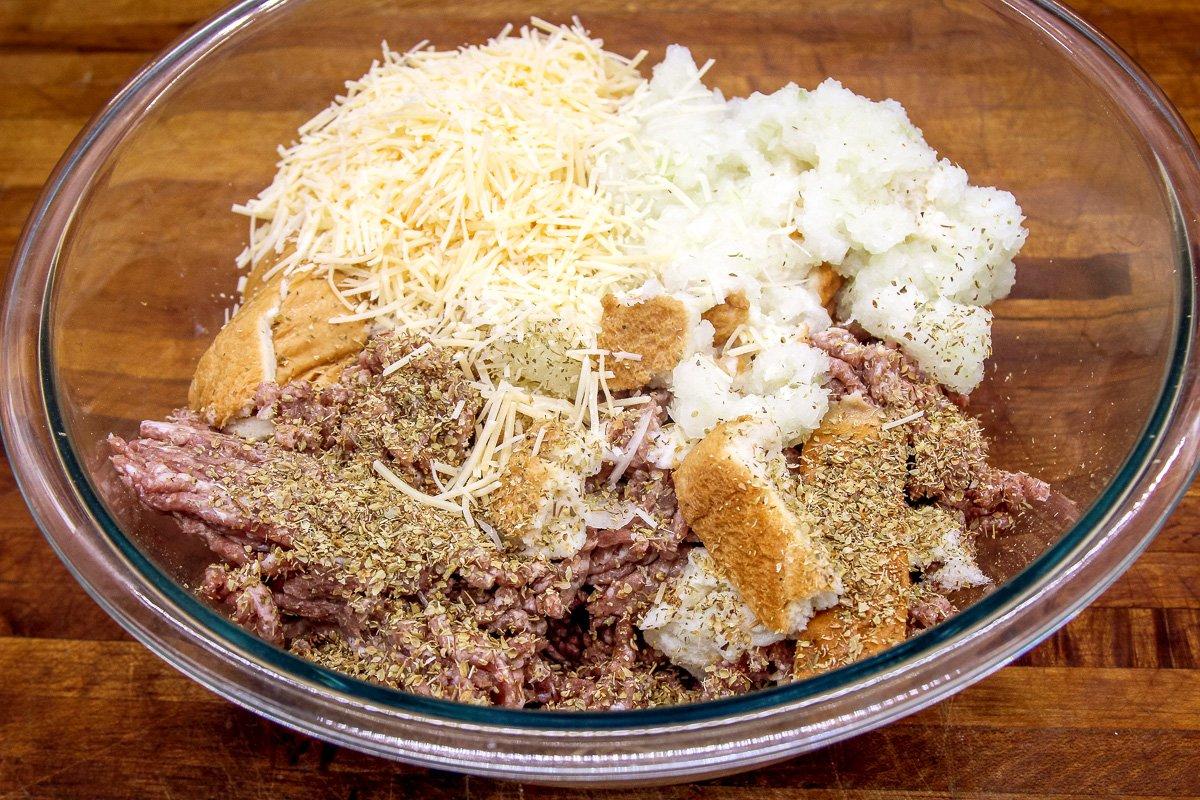 Form the mixture into golf-ball-sized meatballs.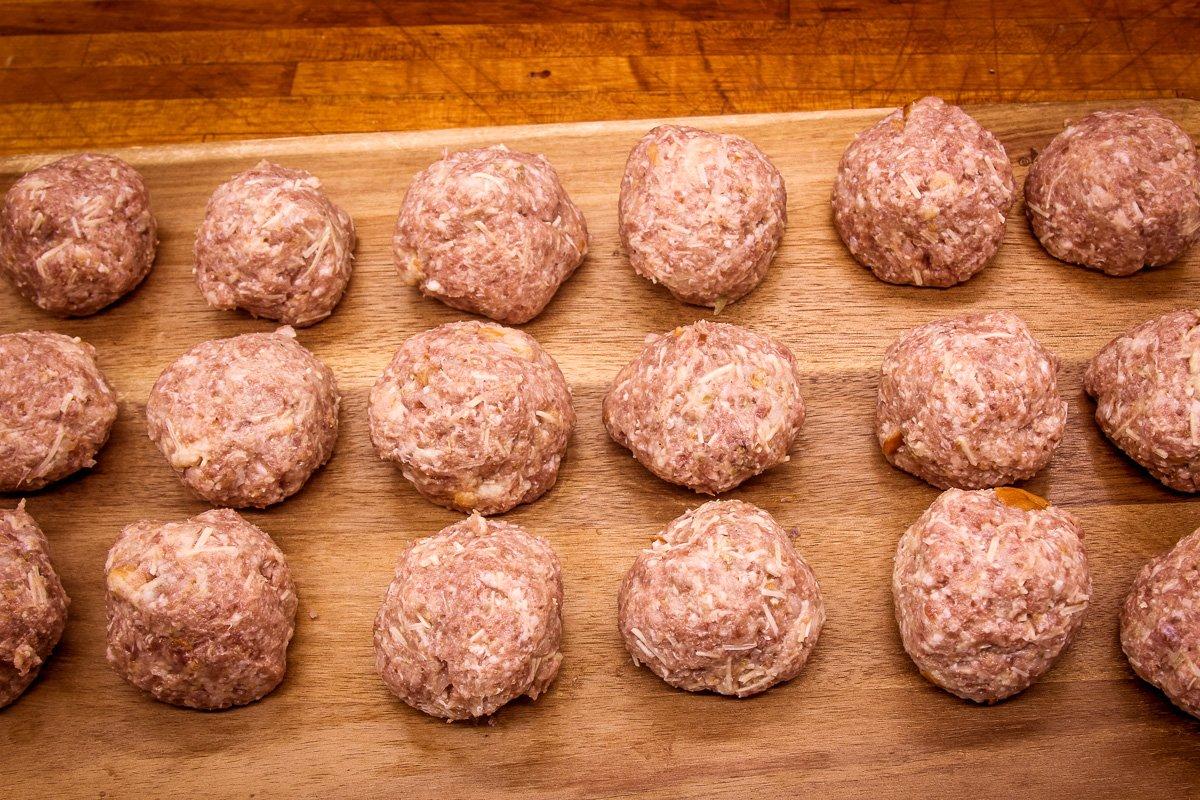 In a large skillet, heat 2 tablespoons of the oil. When the oil is hot, add the meatballs and brown for four to six minutes. Remove from the pan and drain on paper towels. Cook the meatballs in batches to keep from overcrowding your pan.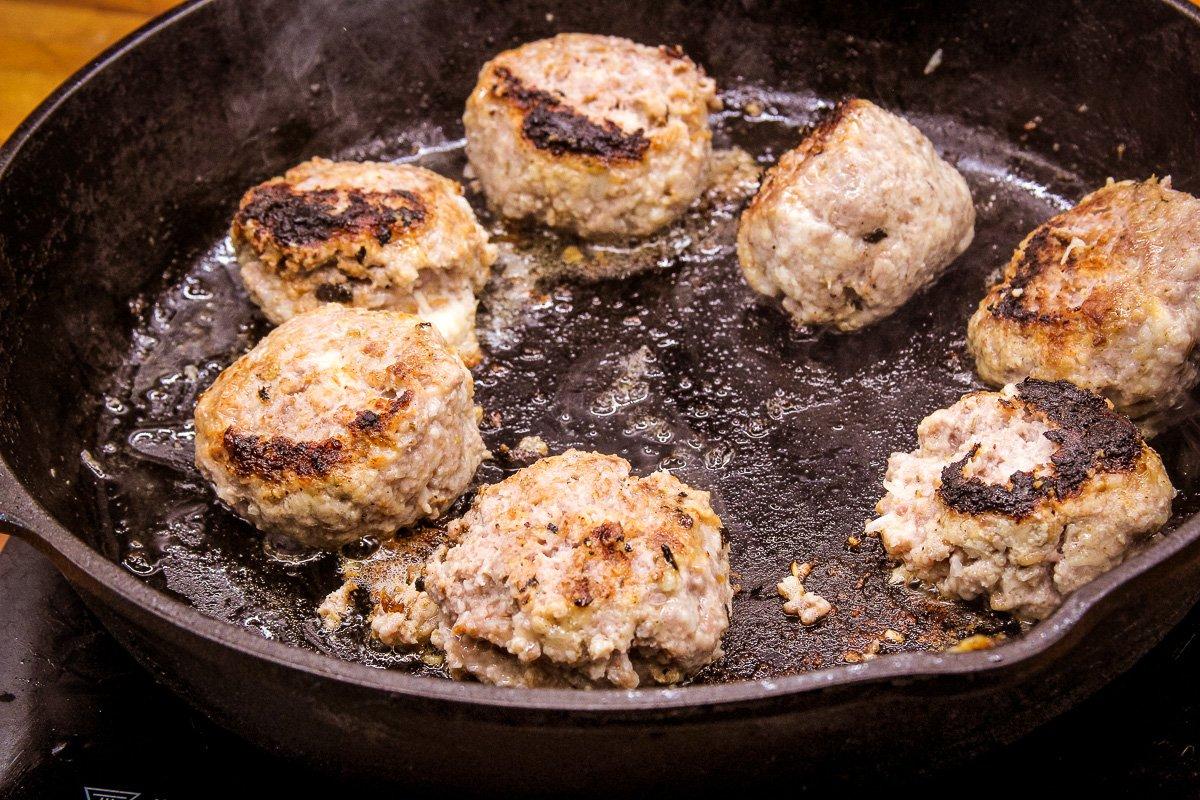 In a large saucepan or pot, heat the remaining oil. Cook the chopped onion until soft and translucent, five to eight minutes. Add the garlic and continue to cook for two to three additional minutes. Add the water, tomatoes and tomato paste. Bring to a simmer. Season with salt and pepper and remaining basil. Cook for 30 minutes. Add the browned meatballs. Bring the liquid to a boil, over high heat.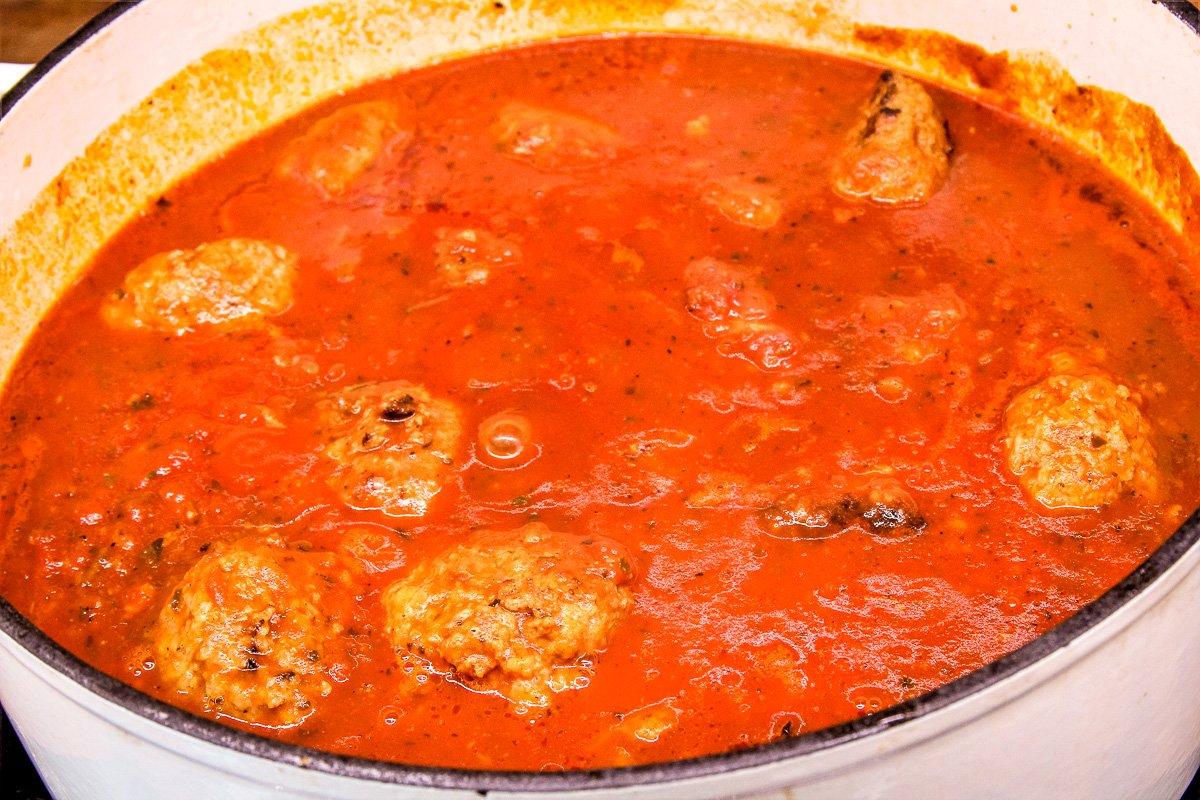 Turn the heat down to medium-low and simmer for four hours, stirring occasionally. Check for seasoning and add salt and pepper, if needed. Bring a pot of salted water to a boil. Add the pasta and cook until tender, about eight minutes. Remove from the heat and drain. Drizzle the pasta with olive oil, and season with salt and pepper. To serve, mound the pasta in the center of each bowl. Spoon the meatballs and sauce over the pasta. Garnish with more grated cheese.