Tex-Mex Country-Fried Venison Steak Recipe
Call it chicken-fried steak, or country-fried steak, or just about anything else, I just call it good eats. If there was a 12-step program for recovering fried-steak addicts, I'd probably need to join.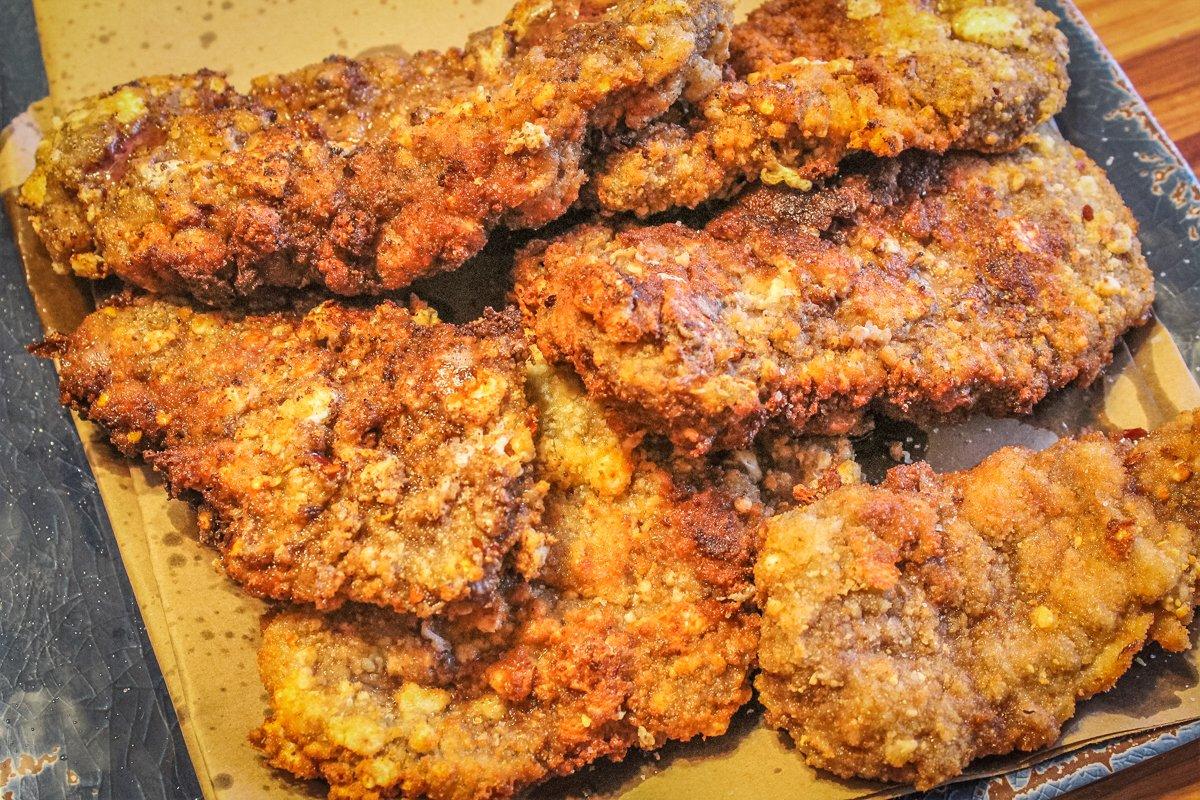 When recreating the recipe with venison, I used a bottom round roast and sliced it against the grain. A quick pounding with a meat mallet made the venison steak nice and tender. I served it up with over-easy fried eggs and my daughter Michaela's homemade biscuits. It makes a fine breakfast, lunch, or dinner.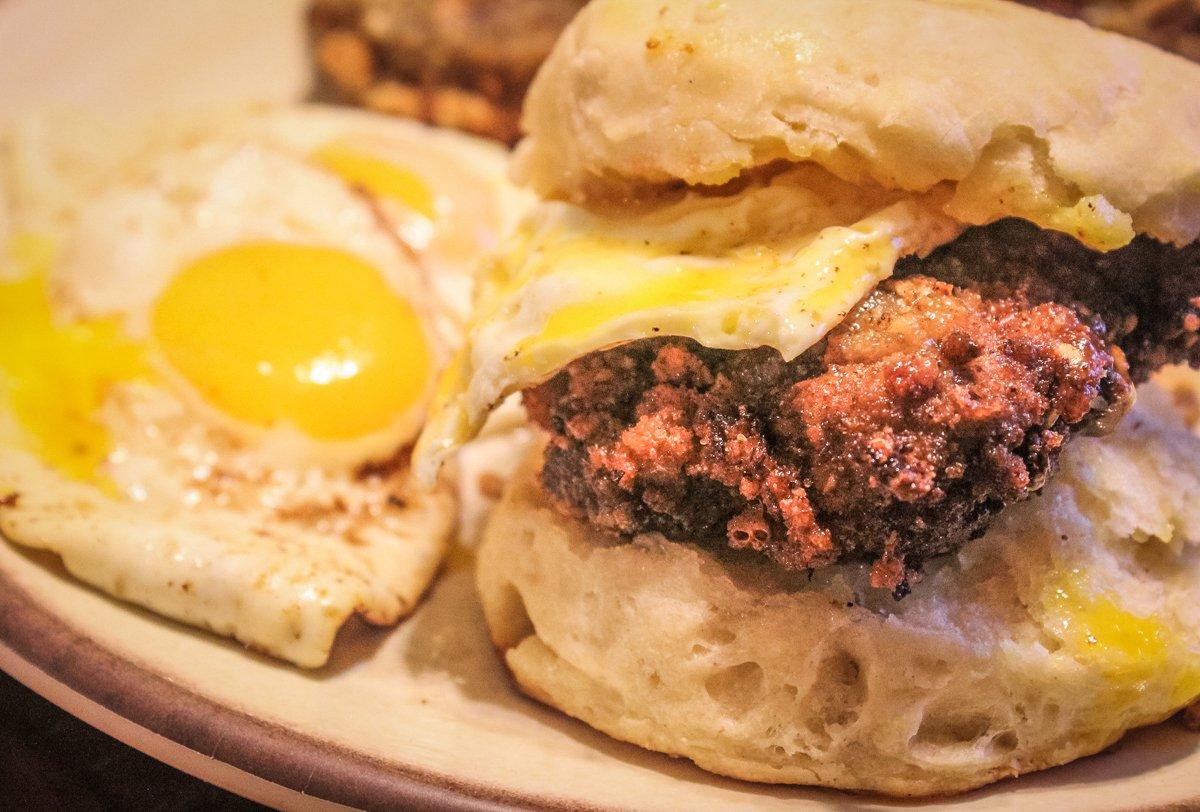 Ingredients
2-3 pounds venison roast or backstrap, sliced into 1/2" steaks
1 10-ounce wheel of Queso Fresco crumbing cheese
2 cups bread crumbs
4 eggs, beaten
1 cup flour seasoned with a teaspoon each cumin, salt, and black pepper, and a 1/2 teaspoon garlic powder
2 teaspoons red pepper flakes (cut by half if you prefer a milder dish)
2 teaspoons Chef of the Future Southwestern Seasoning blend
Cooking Instructions
Start by pounding the steaks down to 1/4 to 1/2-inch thick. Break up the queso fresco into small bits. Blend the cheese, pepper flakes and Southwestern seasoning into the bread crumbs, using a fork to break up any remaining large sections of cheese. Set up a three-station breading area with the seasoned flour in the first dish, beaten eggs with a bit of water in the second, and the cheese/bread crumb mixture in the third.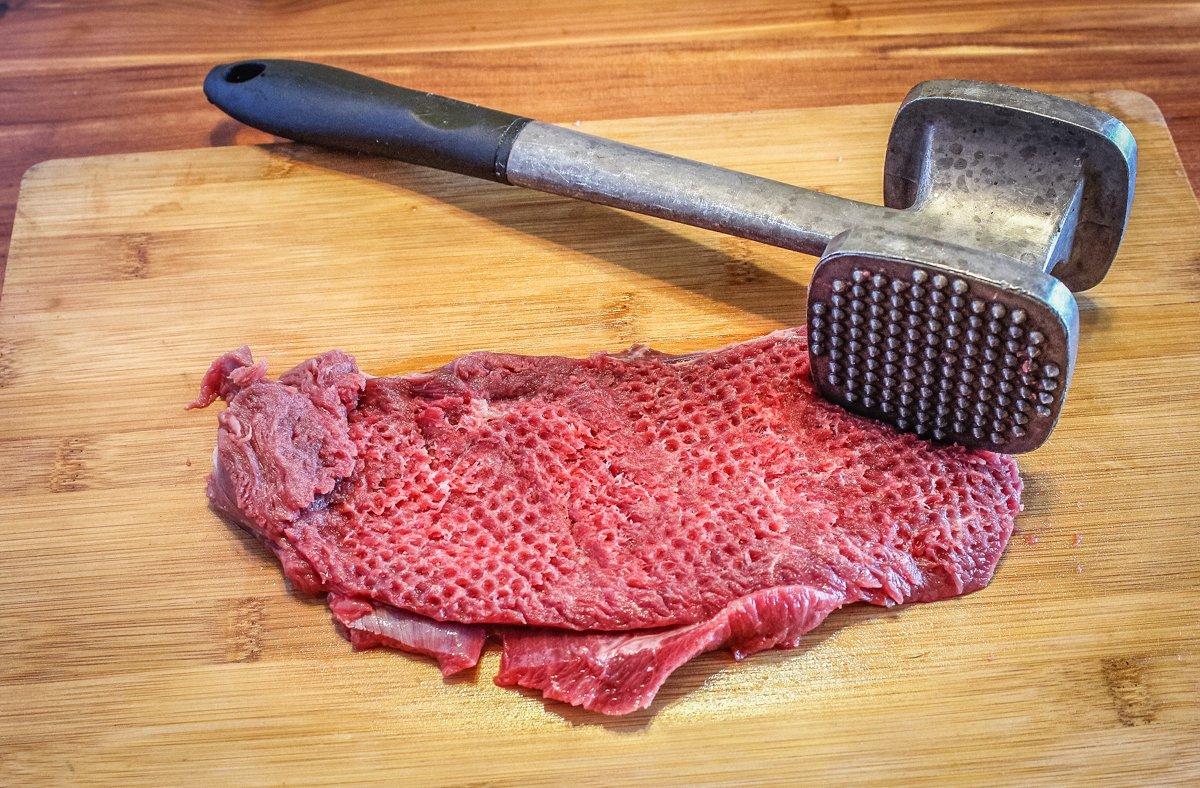 Heat 1/4 inch of vegetable oil or shortening in a cast-iron skillet over medium-high heat. Fry each steak for three to four minutes per side. Fry the steaks in batches, being careful not to overcrowd the skillet. Reserve the steaks on a warm platter while you cook the remaining steaks.