Traeger Blackened Bass Recipe
One of the great things about the new Traeger Timberline is the fact that it gets hot enough for a really good sear. I like to put that heat to work for fish. The wood smoke gives blackened fish a flavor you just can't get on the range top.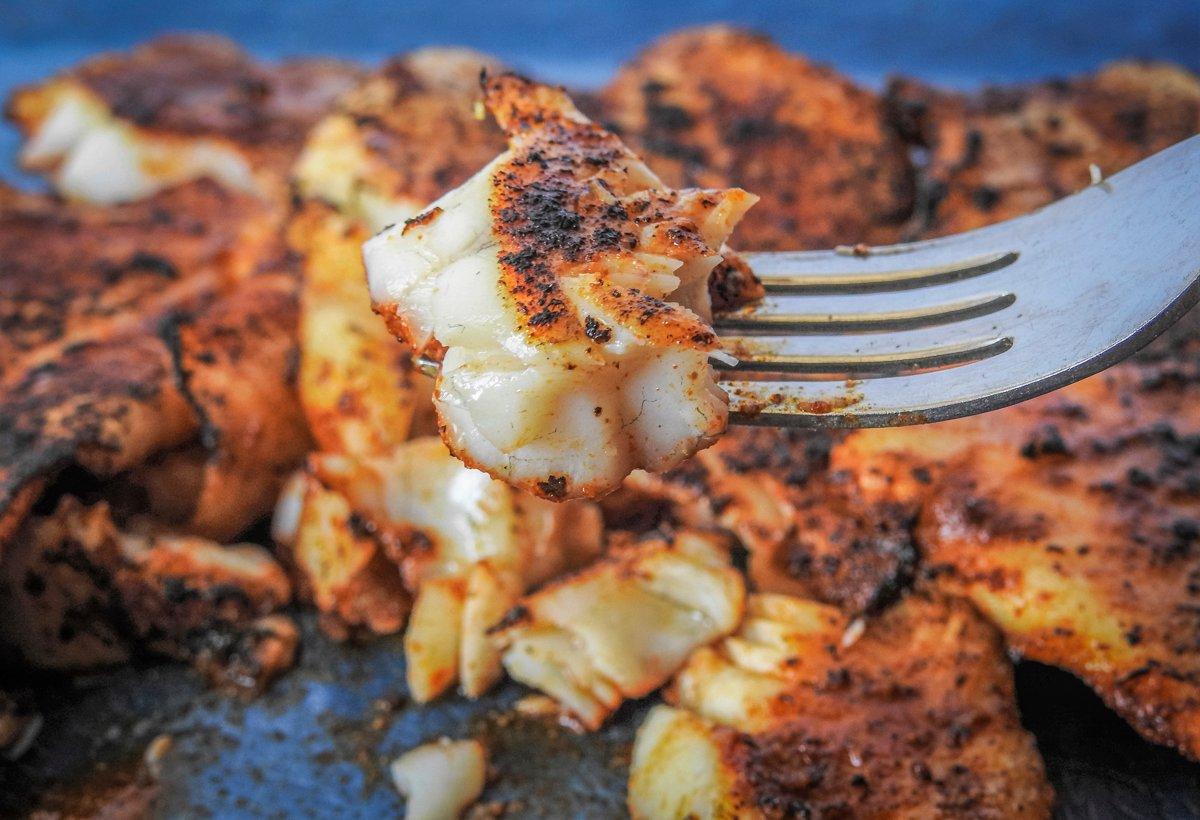 I like to use a Lodge cast iron griddle directly on my grill rack, but if you don't have a griddle, a cast iron skillet will work just fine. A bit of butter melted on the cast iron prevents sticking and adds even more flavor to the finished dish.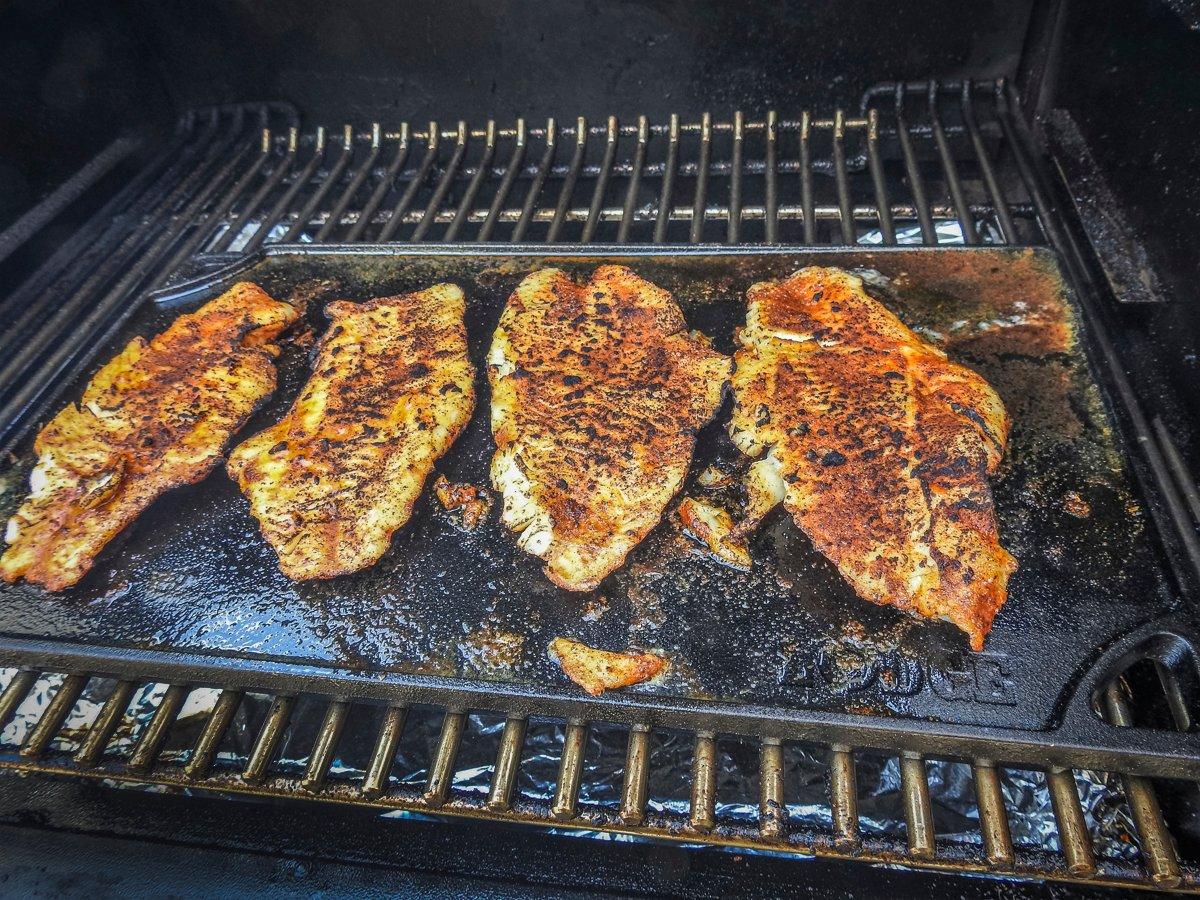 Ingredients
2 largemouth bass 2-4 pound range, fileted
1/2 stick of butter
Blackened Seasoning Mix
1 tablespoon smoked paprika
1 tablespoon salt
1 teaspoon onion powder
1 teaspoon garlic powder
1 teaspoon ancho chili powder
1 teaspoon white pepper
1 teaspoon black pepper
1⁄2 teaspoon dried thyme leaves
1⁄2 teaspoon dried oregano leaves
Cooking Instructions
Fire up the Traeger and turn it all the way up. The secret to this dish is red-hot cast iron. The actual cook time will be short, just 5-10 minutes, and there will be some smoke. Go ahead and place a cast iron griddle or skillet on the grill as it preheats.
While the grill and pan heat, mix the blackening seasoning and sprinkle it liberally over both sides of skinless bass filets.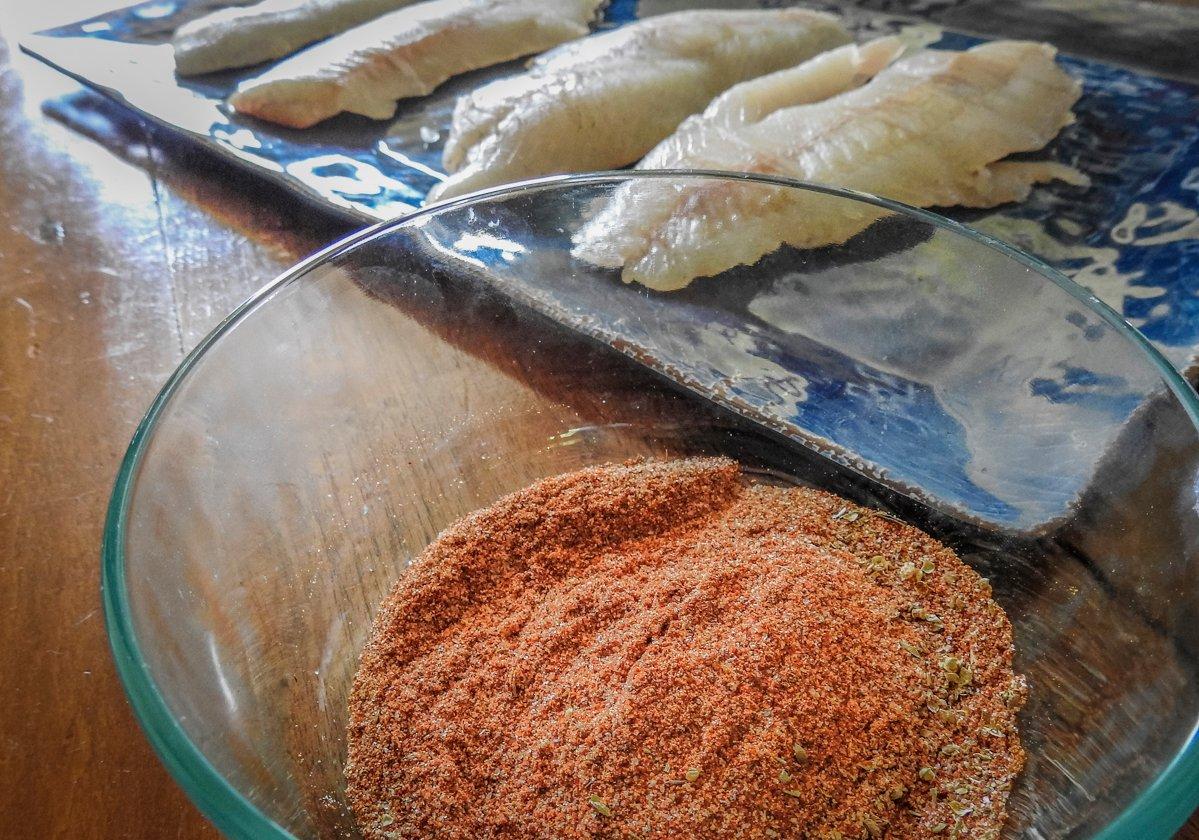 Once the grill is to temp, drop the butter onto your cooking surface. It should immediately melt, then bubble, then start turning golden brown. Make sure the entire cooking surface is coated in butter, then carefully drop on the bass. Let the bass sear, undisturbed for 3-4 minutes. Using a long spatula, gently flip the filets to sear the opposite side.
Serve with wild rice blend and cole slaw for the perfect summer meal.