Traeger Grilled Potatoes with Venison Bacon Recipe
Nothing goes better with meat than potatoes. And, if those potatoes are cooked on the Traeger Grill or a campfire, it makes them even better. Add in some venison bacon and you might not even need a main course to go with them.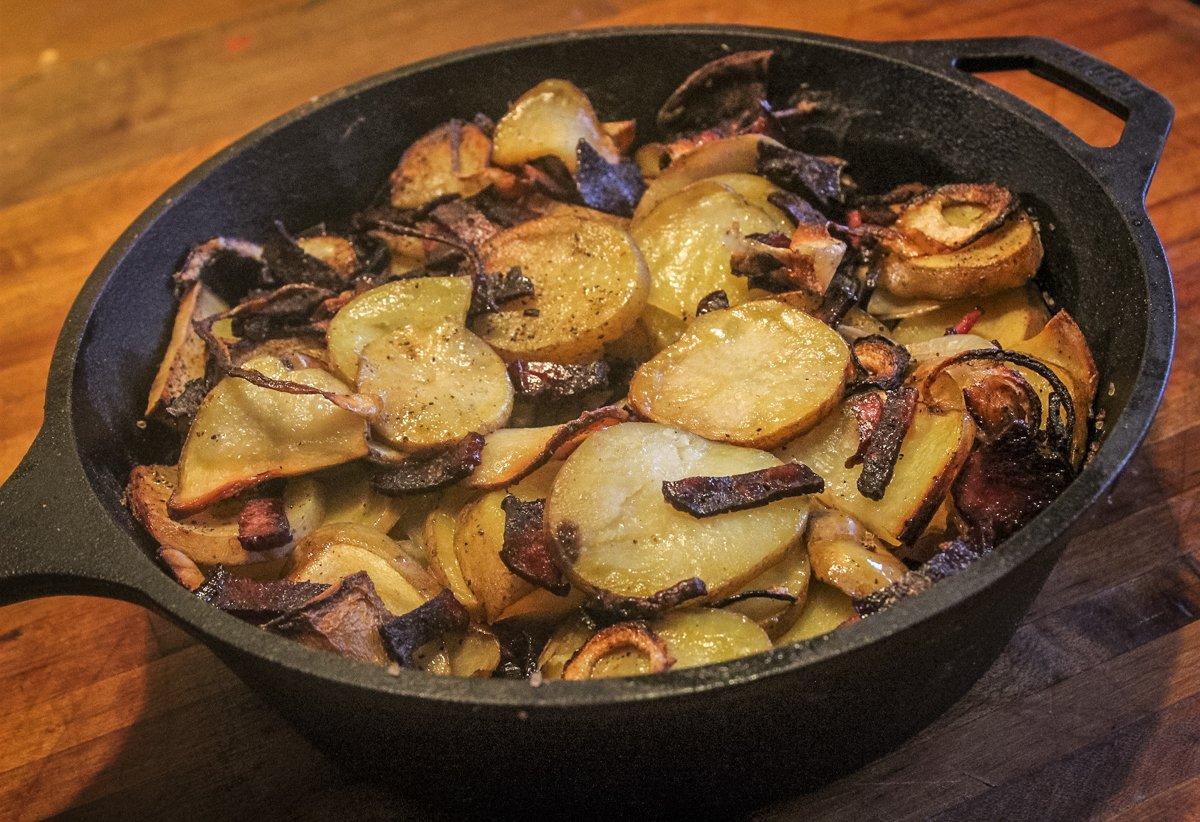 We layer sliced Yukon Gold potatoes, thinly sliced onions, and lots of our smoked venison bacon in a deep Lodge skillet or small Dutch oven, then top with butter before cooking on the Traeger Grill or over a campfire.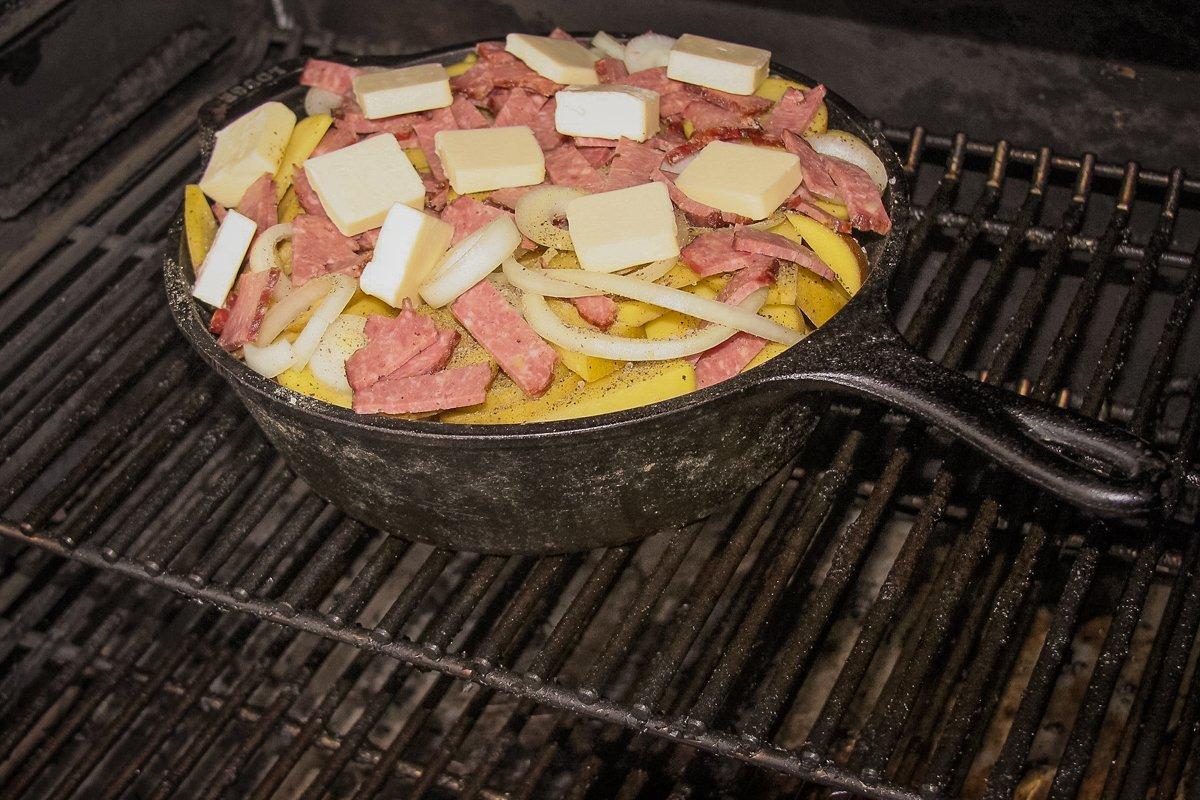 The result is smoky, bacony, tender goodness. Serve alongside any wild game for a meal your family or guests will love.
Ingredients
3-4 pounds Yukon Gold potatoes, sliced
1 Medium yellow onion, thinly sliced and separated into rings
8-16 ounces smoked venison bacon, chopped
½ (or even a whole) stick of butter, cut into pats
Salt and pepper
2 tablespoons vegetable oil
Cooking Instructions
Start by adding the oil to the bottom of a deep iron skillet or small Dutch oven. Add a layer of potatoes and sprinkle on a few rings of onion. Salt and pepper well, add about a third of the chopped bacon.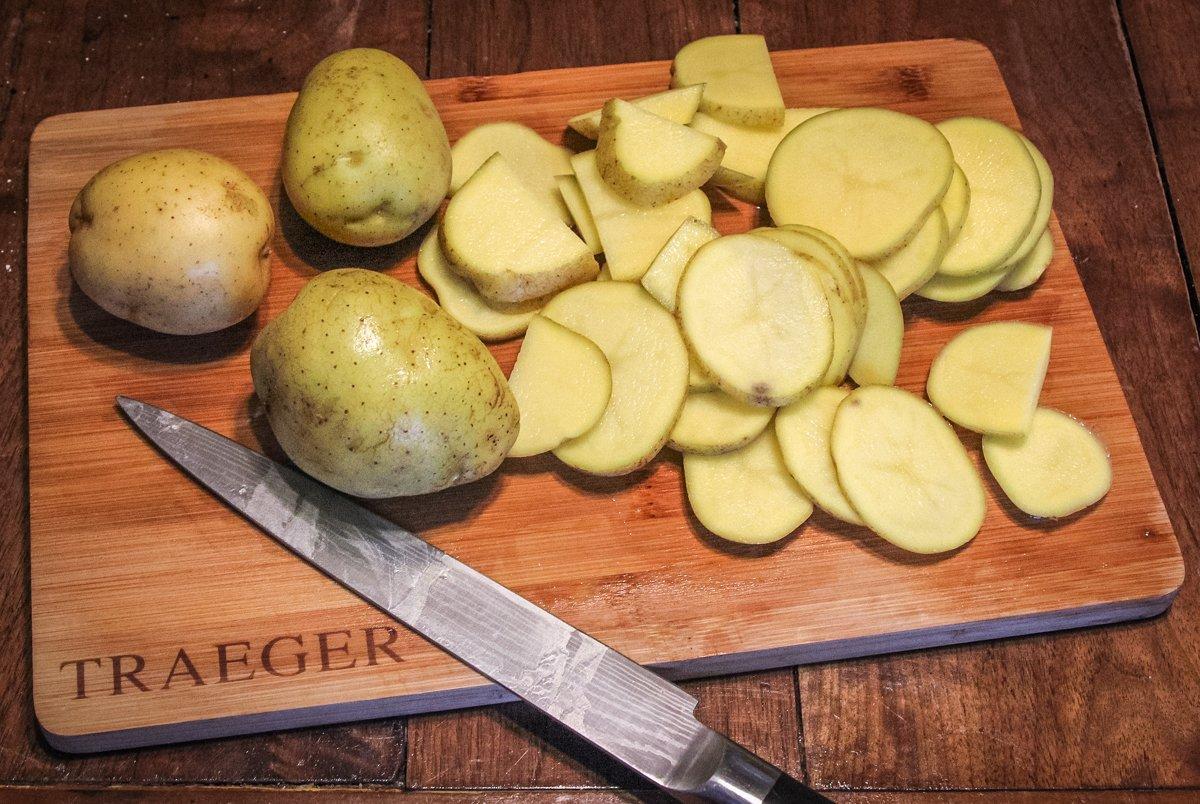 Repeat the process until the skillet is full. Salt and pepper the top layer well.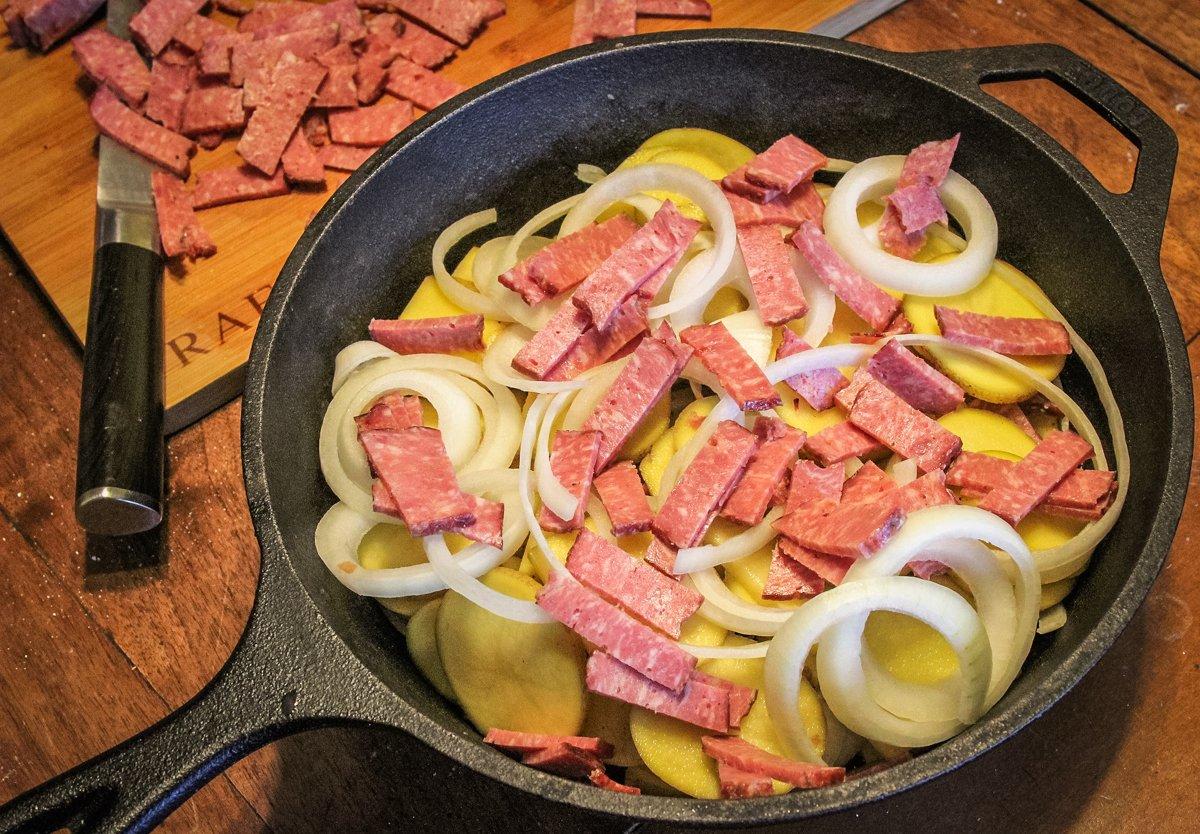 Add the butter pats to the top of the potatoes and grill for 90 to 120 minutes at 350 degrees or until the potatoes are soft and creamy.