Tropical Fruit and Venison Pemmican
My oldest son, Hunter, loves to experiment with different pemmican recipes using our homemade venison jerky. If you aren't familiar with pemmican, it's a blend of shredded dried meat, fruits and nuts, along with a fat of some sort and sometimes a sweetener like honey.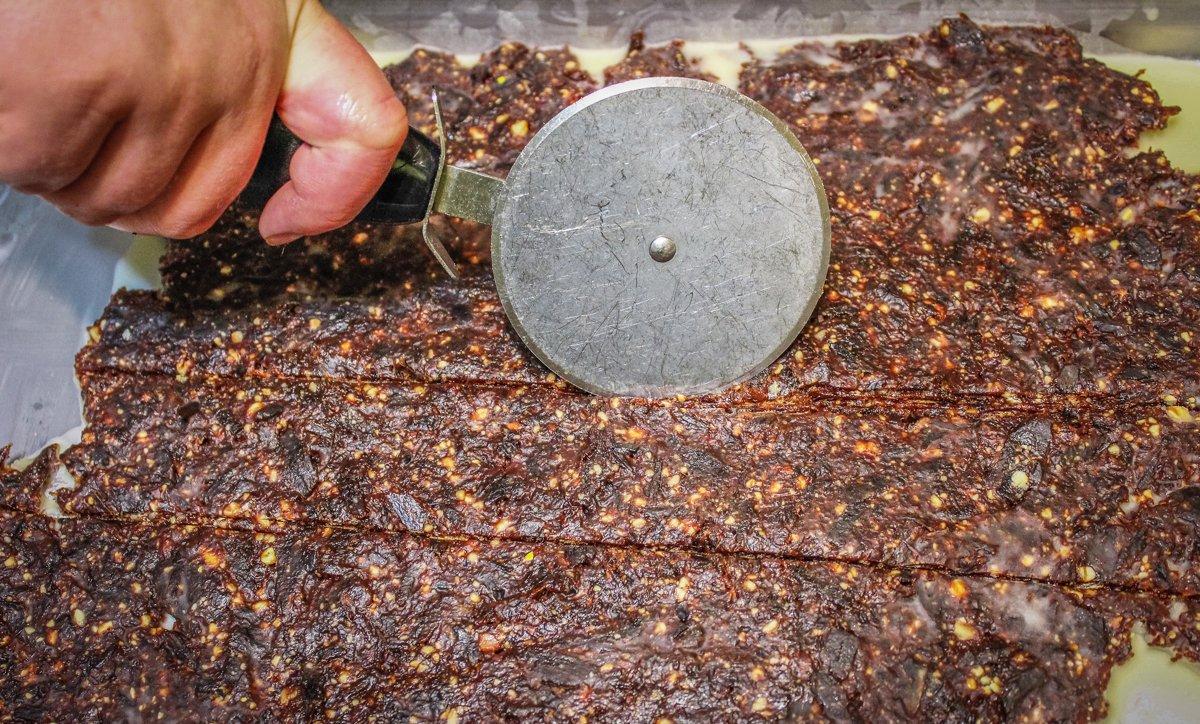 The first records of pemmican come from the Cree Indians, who would mix dried bison with bison fat and roll it into balls that made an easy-to-carry, high-protein, high-calory food that was perfect for long hunts.
Early explorers and fur trappers learned from the natives and adapted the recipe to include dried blueberries, then eventually nuts and other dried fruits, along with honey or sorghum. We make it as a handy snack for long days in the deer stand or turkey woods.
While we normally do a more traditional recipe, Hunter likes to mix things up a bit when he makes a batch. For this version, he used our Weston Realtree Dehydrator to dry venison jerky, pineapple, watermelon and mangos for a pemmican with tropical flair.
He saved the juice from the fruits and used it in his jerky marinade. Roll your finished pemmican out flat onto parchment paper and slice into serving sizes with a sharp knife or pizza cutter. Wrap the sticky pemmican with parchment paper and vacuum seal for long-term storage in the freezer.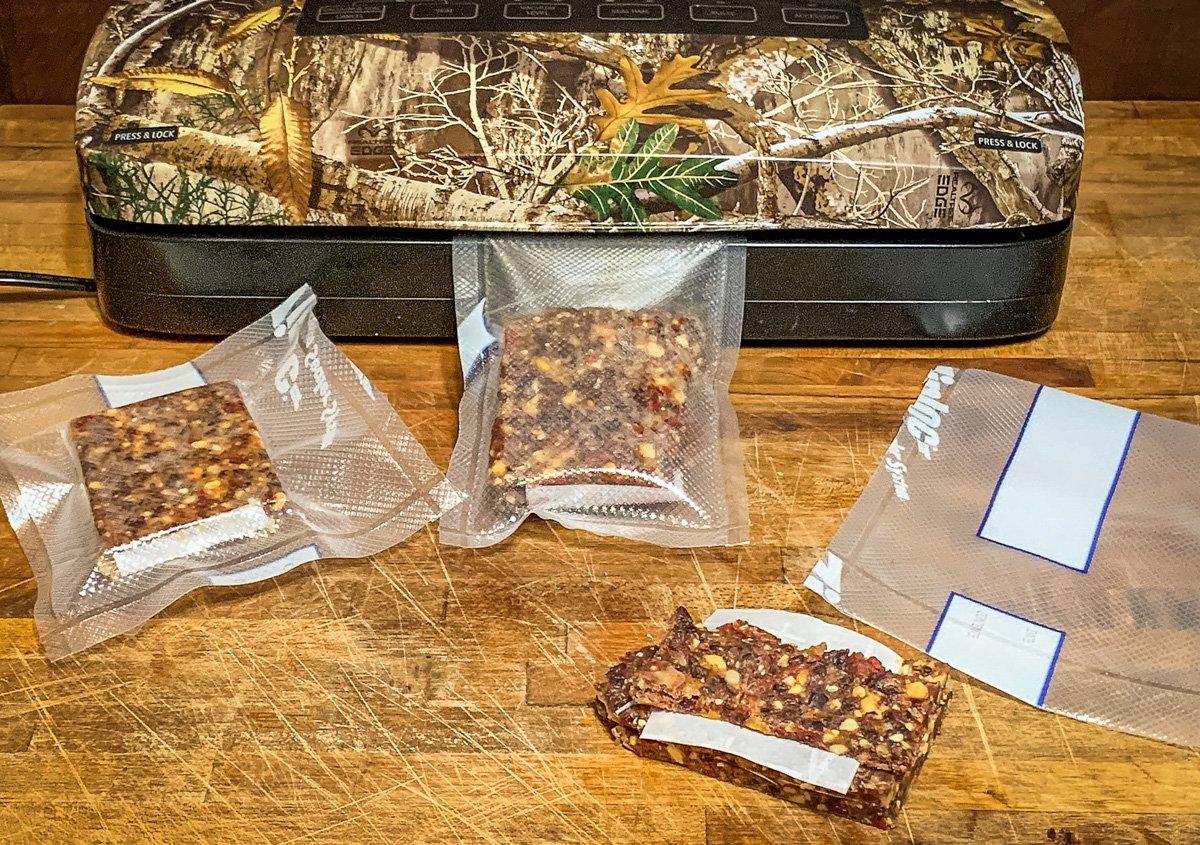 Ingredients
Pemmican
8 to10 ounces venison jerky (recipe below)
Two, 20-ounce cans of pineapple chunks, with juice
3 cups fresh watermelon, cut into chunks, reserve as much juice as possible
2 ripe mangoes, cut into chunks
1/2 cup mixed nuts snack mix
4 tablespoons honey
1/2 cup melted coconut oil
Jerky
3 pounds venison roast, sliced thinly with the grain
Reserved juice from watermelon and pineapple
Juice from 3 limes
3/4 cup brown sugar
1/2 cup soy sauce
1/4 cup vegetable oil
1 tablespoon kosher salt
2 teaspoons red pepper flakes
1/2 teaspoon cayenne pepper
1/2 teaspoon instacure #1 (pink curing salt)
1/4 teaspoon ground cumin
Cooking Instructions
Drain two cans of chunk pineapple, reserve the juice. Chunk up ripe seedless watermelon into roughly 1-by-2-by-1/2-inch-thick strips. Reserve the juice. Chop two ripe mangoes into 1/2-inch cubes. Spread the fruit evenly over several trays in your dehydrator, set the unit at 150 degrees, and dry for 24 hours.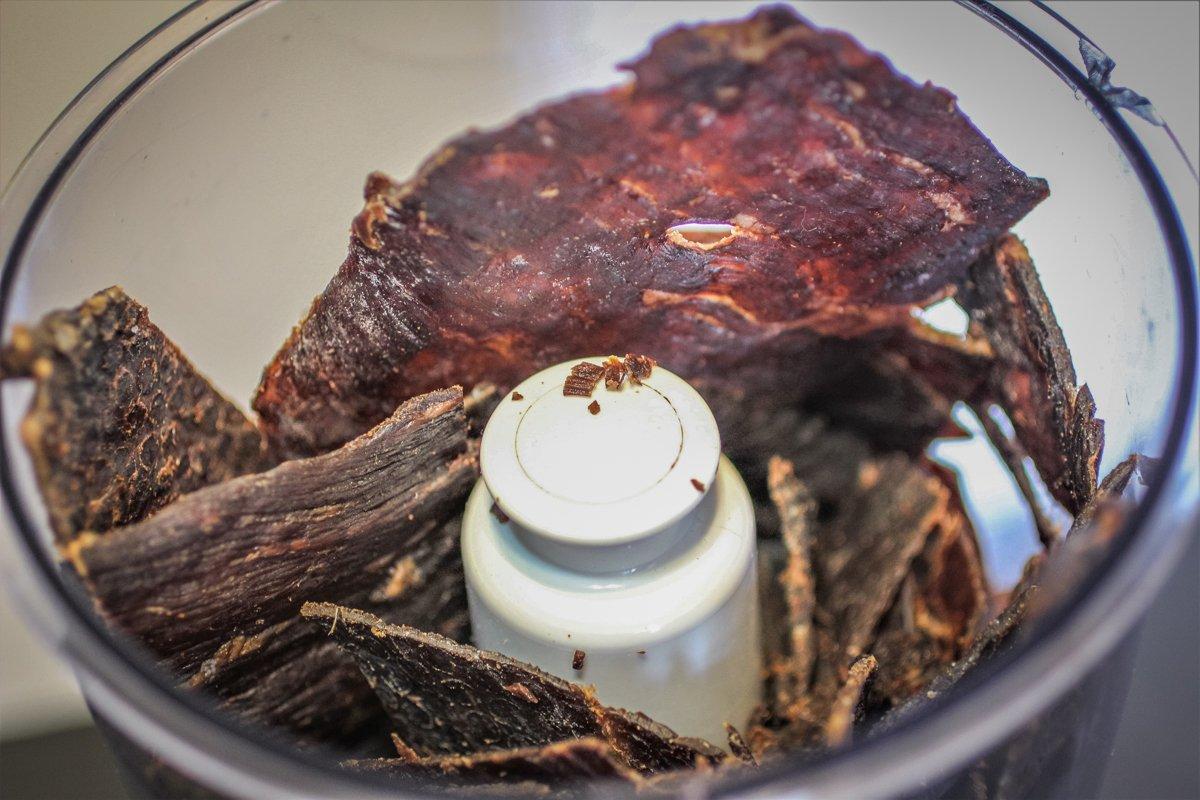 Mix all jerky marinade ingredients. Slice the venison thinly, with the grain and submerge in marinade. Marinate, refrigerated, for 24 hours while the fruit starts to dry. After the venison marinates, add it to the dehydrator along with the fruit and dehydrate both for another 24 hours until both fruit and venison are dry.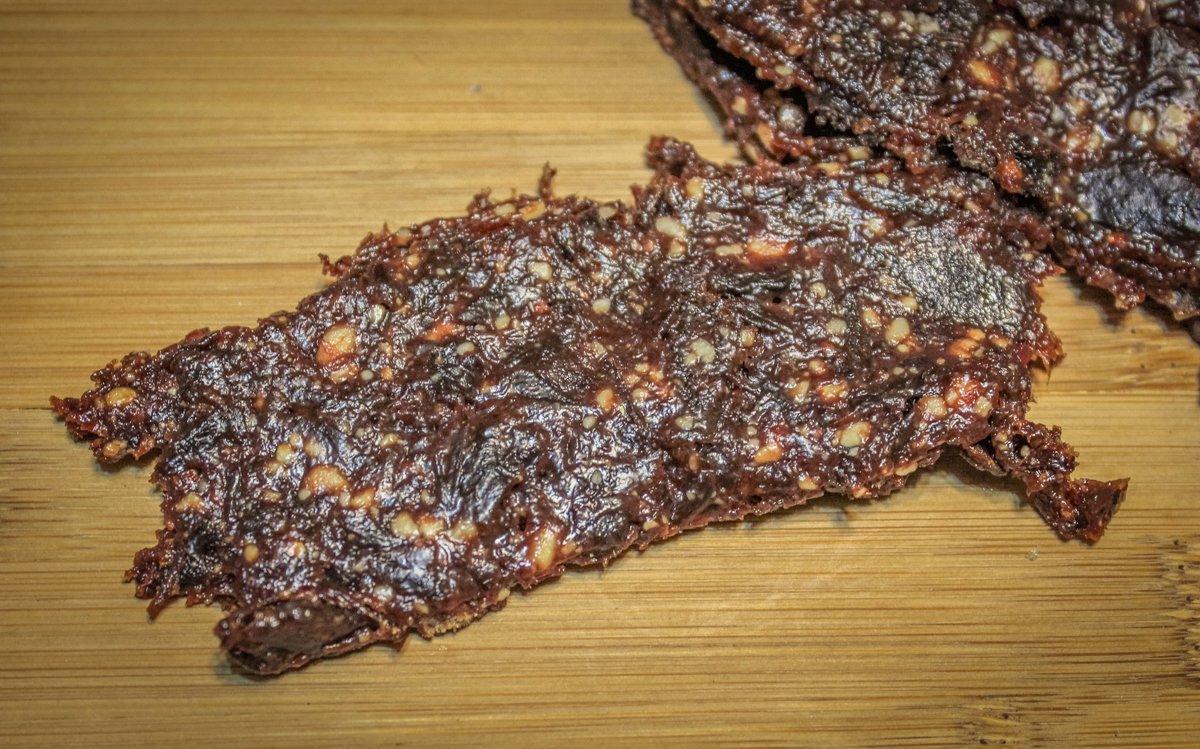 Add 8 to 10 ounces of dried jerky, the mixed dried fruits, and the mixed nuts to a food processor. Process the mixture to a coarse powder.
Add the processed mixture to a large bowl, pour over the honey and melted coconut oil, and stir well. Spread the mixture on a parchment-paper-lined baking sheet and place in the freezer for 30 minutes to an hour.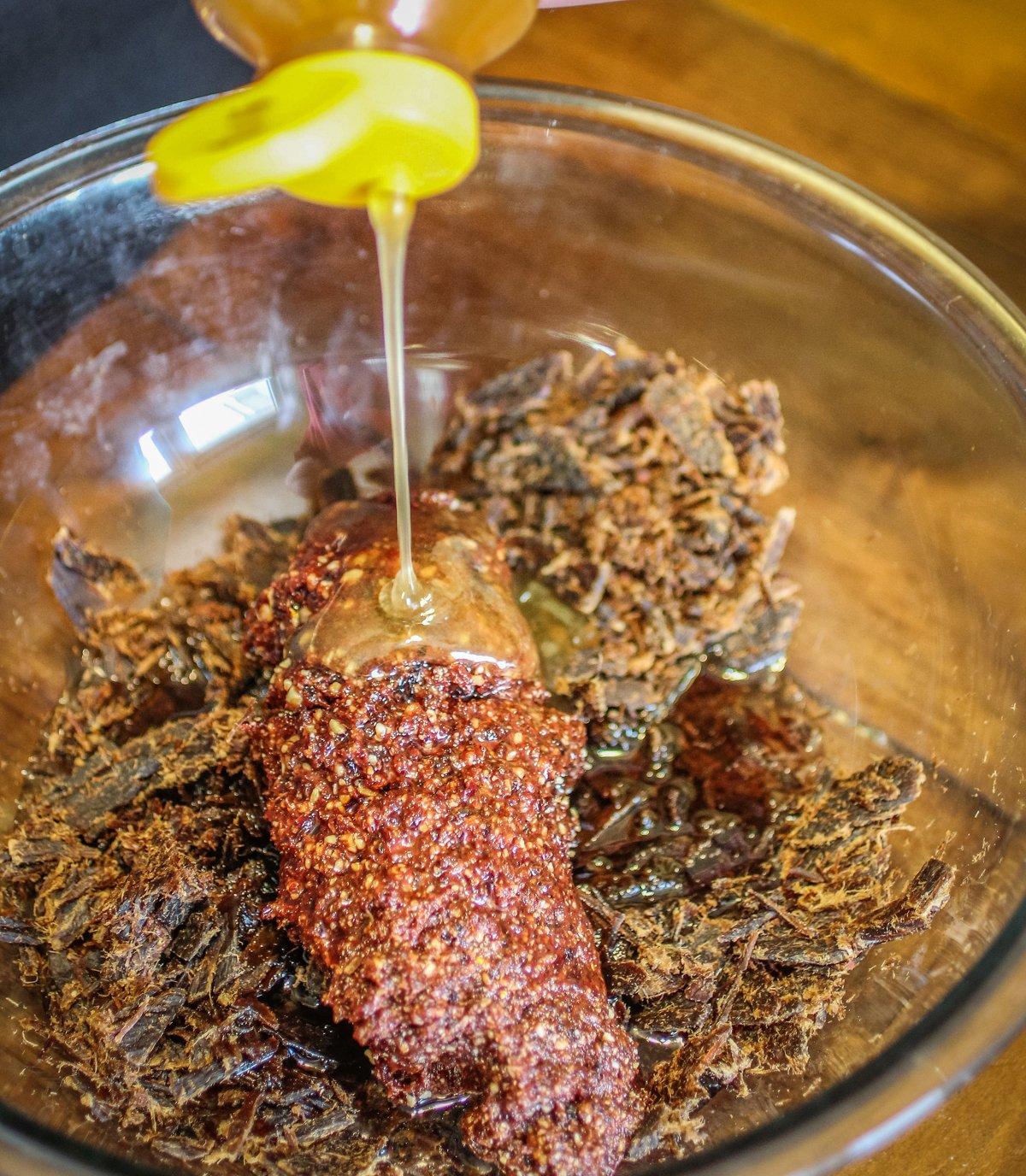 Use a sharp knife or a pizza cutter to slice the pemmican into single-serving-sized bars (approximately 2-by-2 inches or so). Vacuum seal in 2 to 3 bar packs, separating the bars with parchment paper, for long-term storage and easy carry afield.