Venison and Chorizo Street Tacos
One of my favorite foods is a good, authentic street taco. My favorite taco truck in town makes a great one with a blend of steak and chorizo sausage. This version uses marinated venison and chorizo made with pork from wild pigs. The venison portion can be roasts or steaks, your choice. The meat gets diced into roughly 1/3-inch cubes, then marinated, so just about any cut will be tender.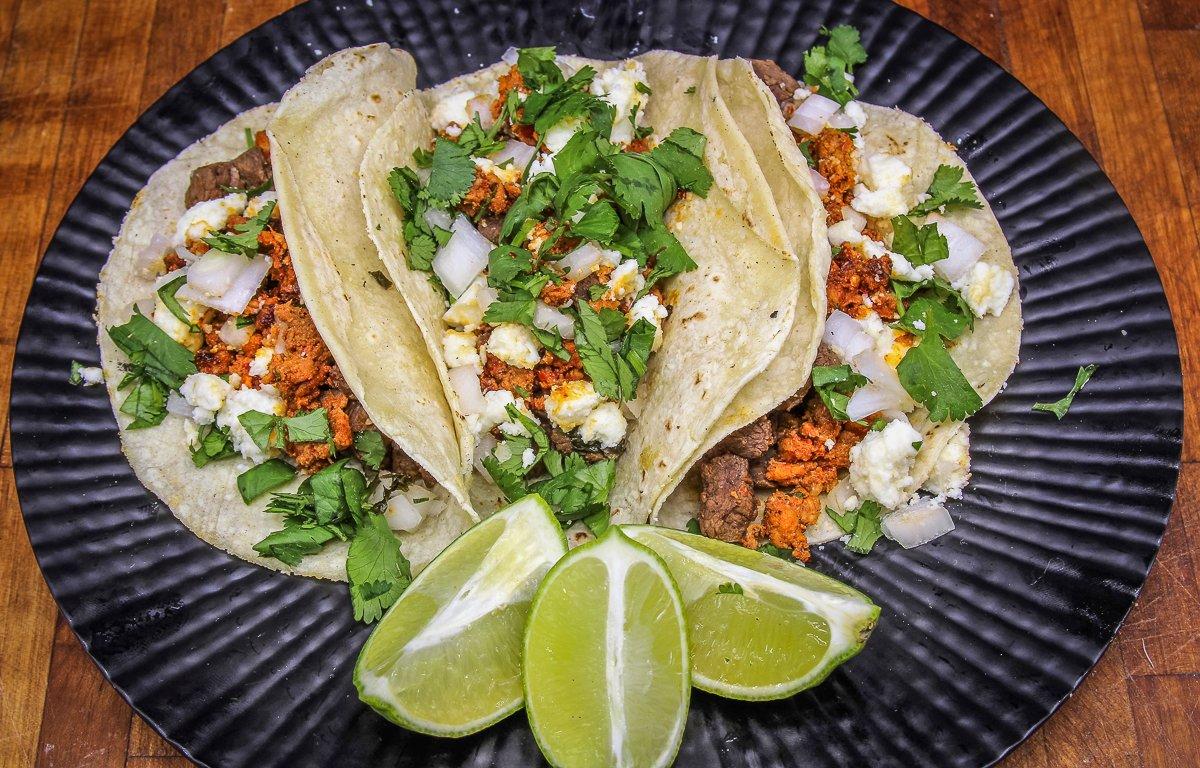 I like to use our Blackstone griddle for these tacos, but a large cast-iron skillet will work if you don't have an outdoor griddle. Don't overcook the marinated venison. It will go from tender to chewy in a hurry if you do. Just get a good sear on all sides and you are good to go. I prefer to cook the venison and sausage separately to allow my dinner companions the choice of their own ratios.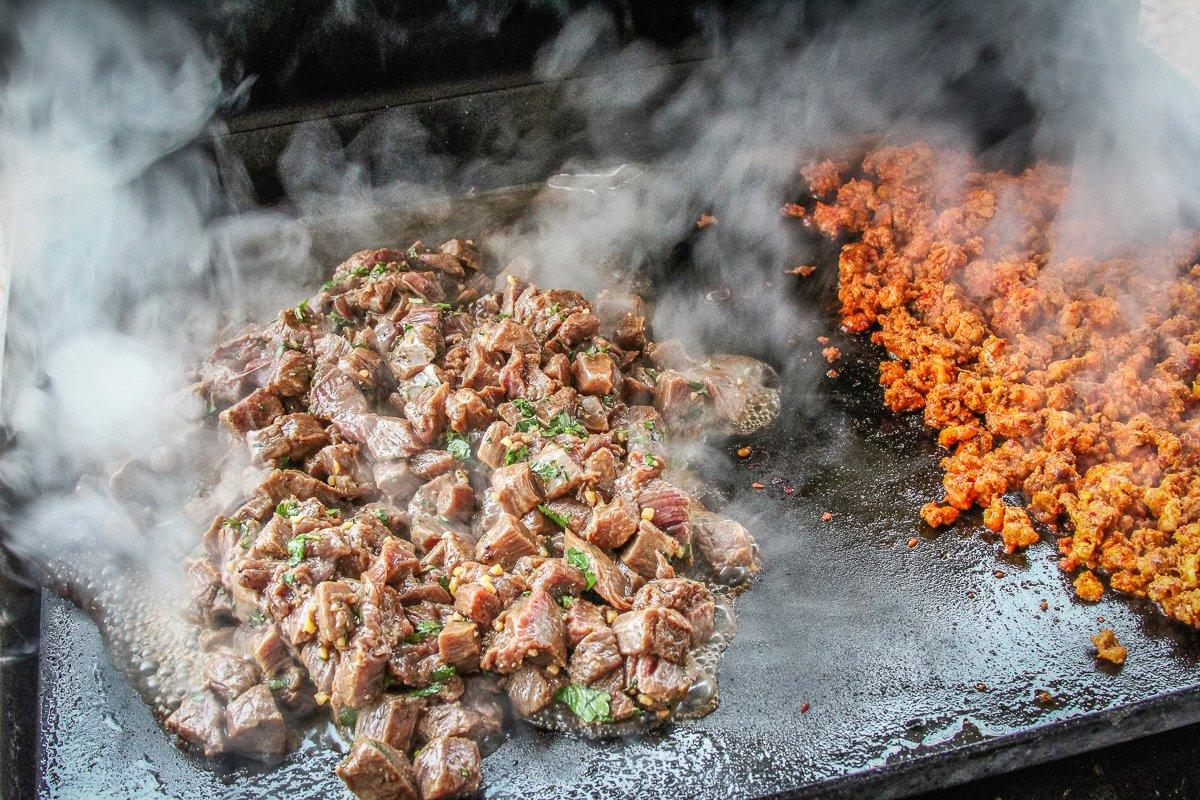 Always warm the tortillas on the griddle or in a skillet to make them tender and pliable just before serving.

Ingredients
2 pounds venison, diced
1 pound pork chorizo sausage
20 taco-sized corn tortillas
1 tablespoon of your favorite taco seasoning
1 white onion, chopped
1 small bunch fresh cilantro, chopped
1 wheel of queso fresco cheese, crumbled
Lime wedges
Marinade
3 cups fresh orange juice
1/2 cup soy sauce
1/2 cup Worcestershire sauce
Juice from 3 limes
2 cloves garlic, minced
2 tablespoons finely chopped fresh cilantro
1 teaspoon salt
1 teaspoon ground black pepper
1 teaspoon ground cumin
1 pinch red pepper flakes
Cooking Instructions
Mix the marinade ingredients. Trim the venison to remove any connective tissue and silverskin. Dice the meat into roughly 1/2-inch cubes.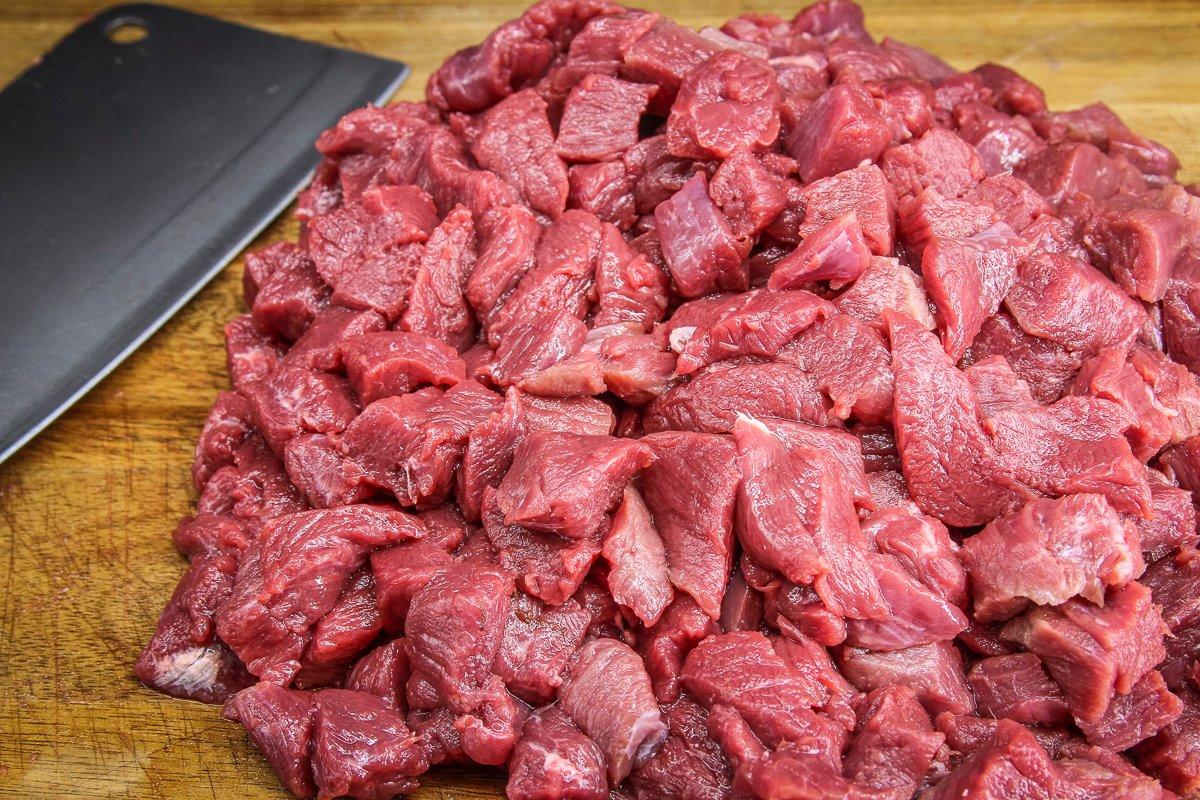 Cover the venison with the marinade and refrigerate for 2 to 4 hours.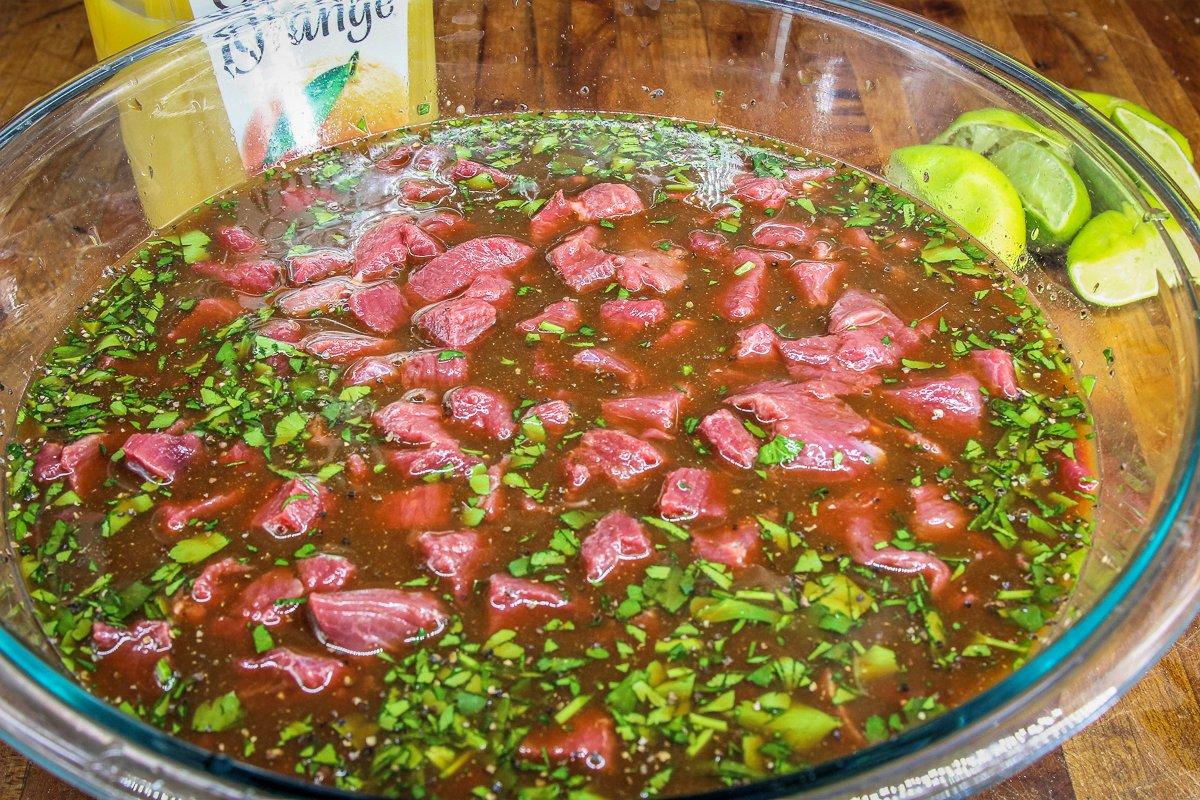 Once you are ready to make the tacos, drain the marinade from the meat. Crumble and brown the chorizo, then move the sausage to one side of your griddle to keep warm, or reserve in a bowl.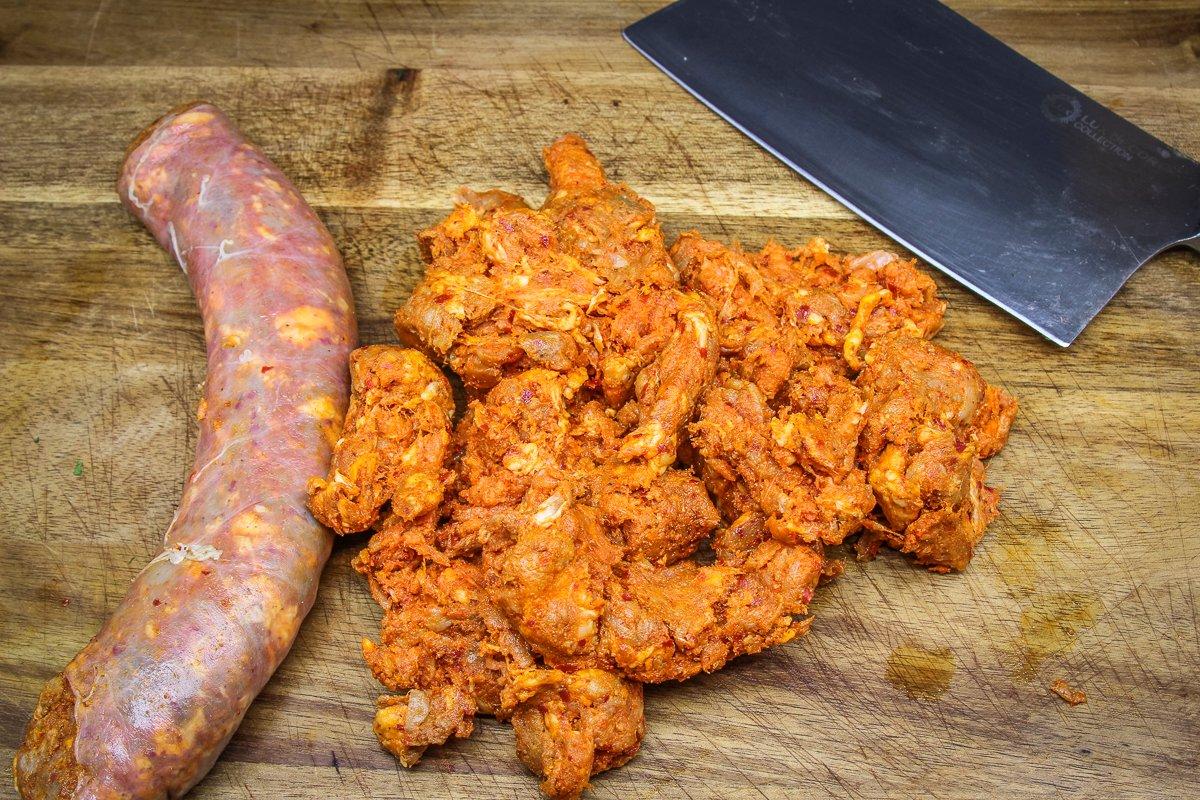 Over medium-high heat, quickly brown the venison. Total cook time should be about 6 to 8 minutes. Season the meat with taco seasoning as it cooks.
Just before serving, warm the tortillas. Build the tacos by adding as much of both meats as desired. Top with onion, cilantro, crumbled queso fresco, and fresh-squeezed lime juice, as desired.