Venison Burgers with Pimento Cheese and Fried Green Tomato
A good venison burger, be it deer or elk, doesn't need much to become an exceptional meal. That said, a few toppings can put a really good burger over the top in flavor. This combination comes from our buddies David and Christina. This husband-and-wife hunting and wild game cooking team can usually be found chasing local whitetails here in Kentucky or elk out West, often with their young son in tow.
They love to give their burgers a true Southern twist with a dollop of pimento cheese and a few slices of fried green tomato. After trying them, I tend to agree. You can make your own pimento cheese with this classic recipe, or you can use your favorite commercial blend. Either way, the results will be great.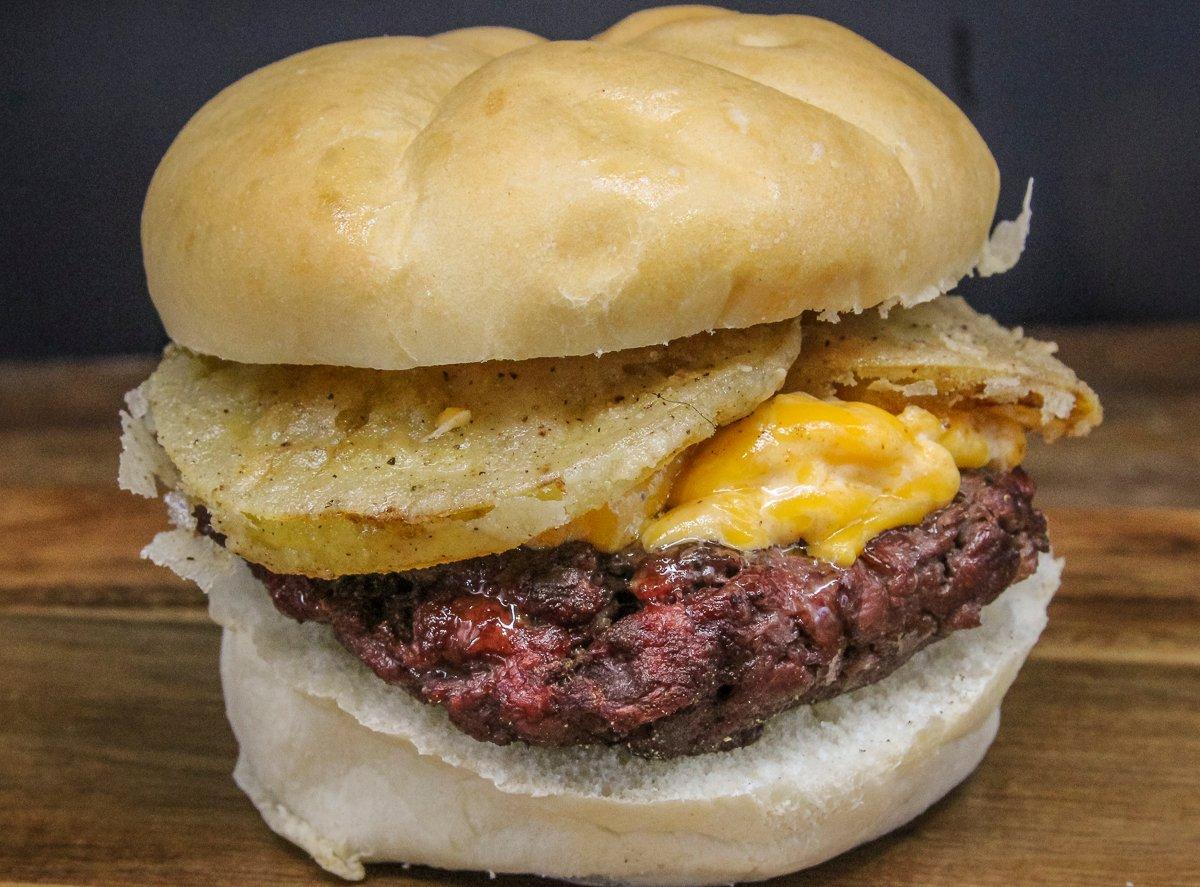 Ingredients
2 pounds ground venison
1 tablespoon Cavender's Greek seasoning
Salt and pepper
4 hamburger buns, lightly toasted
Fried Green Tomatoes
2 large green tomatoes, sliced
1 quart water
1/2 cup kosher salt
1 cup Kentucky Kernel seasoned flour
1/2-inch vegetable oil
Pimento Cheese
2 cups shredded extra-sharp cheddar cheese
1 (8-ounce) package cream cheese, softened
1/2 cup Duke's mayonnaise
1/2 teaspoon garlic powder
1/2 teaspoon ground cayenne pepper
1/4 teaspoon onion powder
6 to 8 jarred jalapeno pepper slices, diced
1 (4-ounce) jar diced pimento, drained
Pinch of salt and black pepper to taste
Cooking Instructions
Start by mixing all ingredients for the pimento cheese in a bowl. Refrigerate until needed.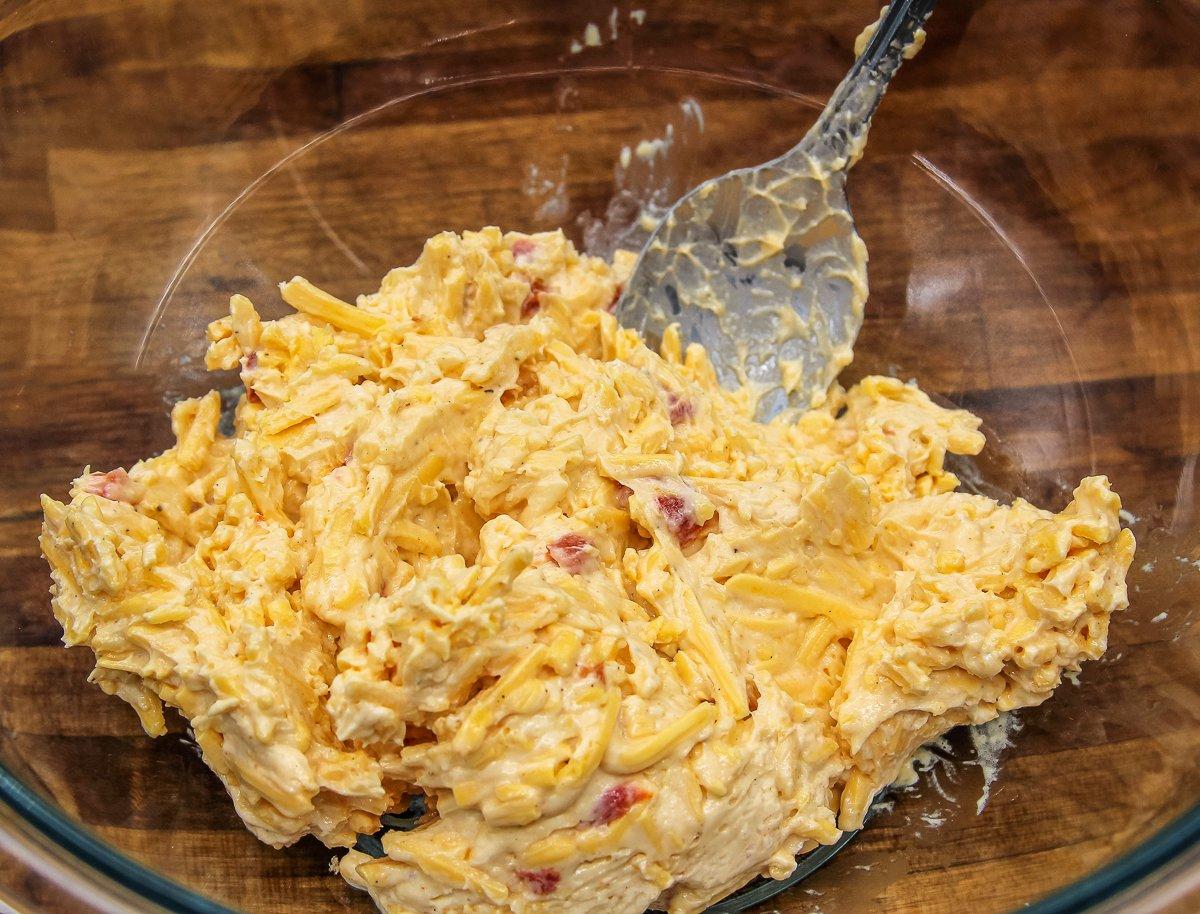 When you are ready to grill, form the ground venison into four 1/2-pound patties. Season with Cavender's Greek seasoning, salt, and pepper. Set your Traeger to 350 degrees and grill the patties for 6 to 7 minutes per side, or to your preferred doneness.
While the burgers grill, heat 1/2 inch of vegetable oil in a skillet over medium-high heat. Remove a slice of tomato from the salted water, allowing it to drip for a few seconds before adding it to the seasoned flour. Dredge both sides of the tomato in the flour, then shake off excess flour and gently place the slice in the hot oil. Repeat with remaining tomatoes, taking care not to overcrowd the pan. Fry for 2 to 3 minutes per side or until the crust is a crispy golden brown.
Once the burgers are just about ready to come off the grill, place the buns on the grill to toast. Plate by topping each burger with a spoonful of pimento cheese, then 2 to 3 slices of fried green tomato.