Venison Cheesy Taco Mac Egg Rolls Recipe
When it comes to ranking favorite foods, cheeseburgers, tacos, and mac and cheese always rate near the top. This recipe combines all three into a killer appetizer perfect for your party guests before the big game.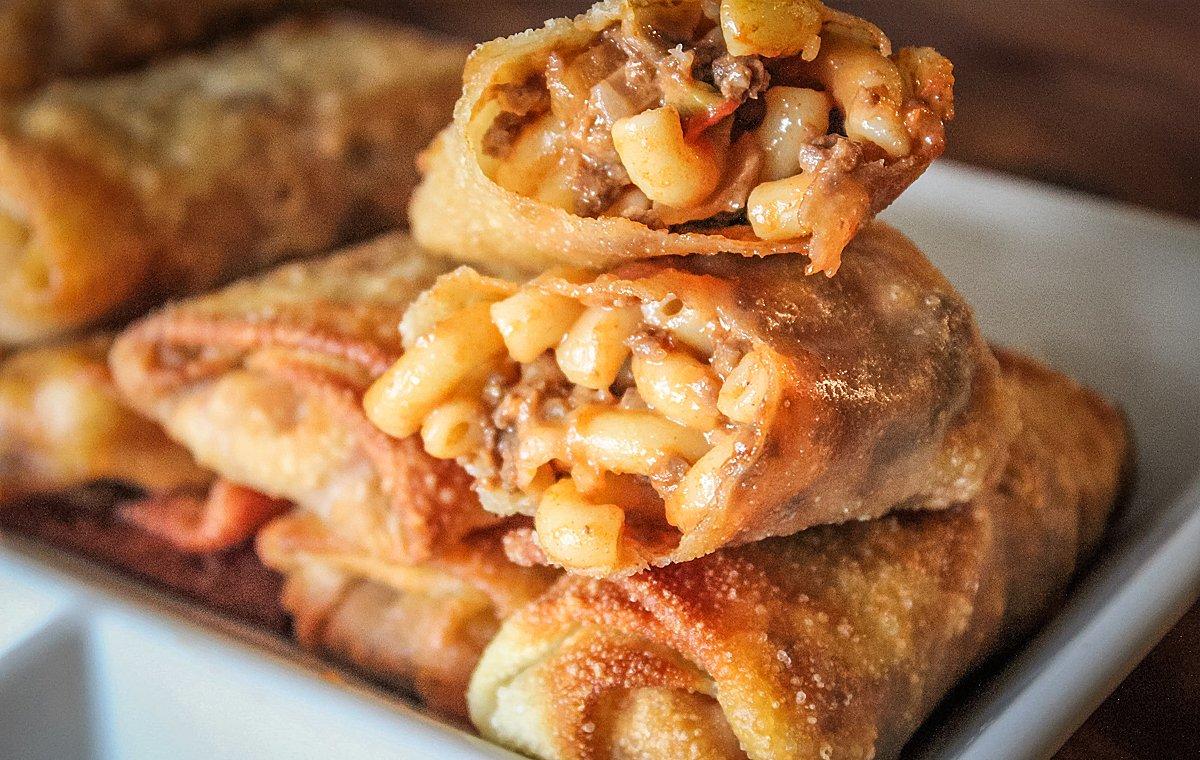 Serve the rolls with your favorite dipping or taco sauces, ranch dressing, BBQ sauce, salsa, nacho cheese, sour cream, the choices are endless. Trust me when I say you might want to double the recipe. While they might have a long name, these Venison Cheesy Taco Cheeseburger Mac Egg Rolls fly off the plate in a hurry.
Ingredients
1 lb. elbow macaroni, boiled until just cooked through
1 lb. ground venison
Salt and black pepper
1 clove garlic, minced
½ of a yellow onion, diced
1 package taco seasoning
¼ cup sliced jalapenos, diced (optional)
1 cup crushed tomatoes
1 cup whole milk
2 cups shredded cheddar or Velveeta
1 package egg roll wrappers
Oil for deep frying
Cooking Instructions
Heat two tablespoons of oil in a skillet over medium-high heat. Add onion and sauté until it begins to soften. Add ground venison, season with salt and pepper, and stir well. Cook until venison is browned through. Add the diced jalapeno peppers, garlic, taco seasoning and crushed tomatoes. Stir well and simmer for 3 to 5 minutes. Add the noodles, milk, and cheese. Stir well and simmer until cheese has melted and sauce is creamy and smooth.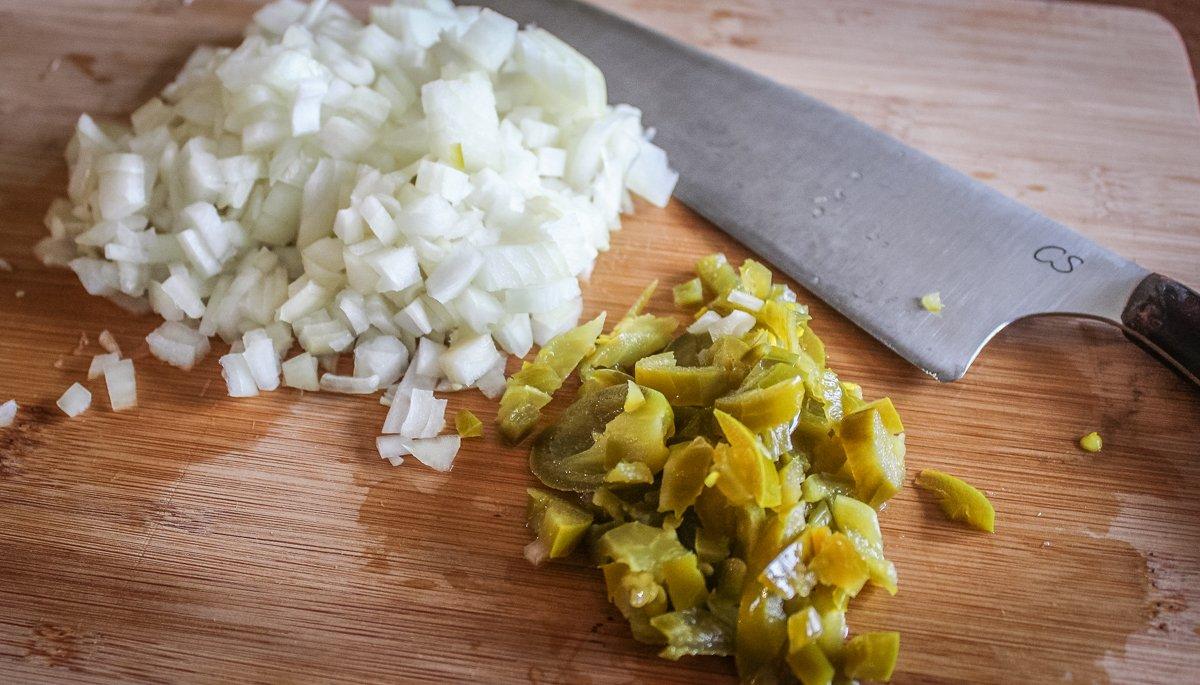 Dollop two tablespoons of filling into the center of an egg roll wrapper. Fold the egg roll and seal edges by dipping your finger or a small brush in water and wetting the edges of the egg roll wrapper.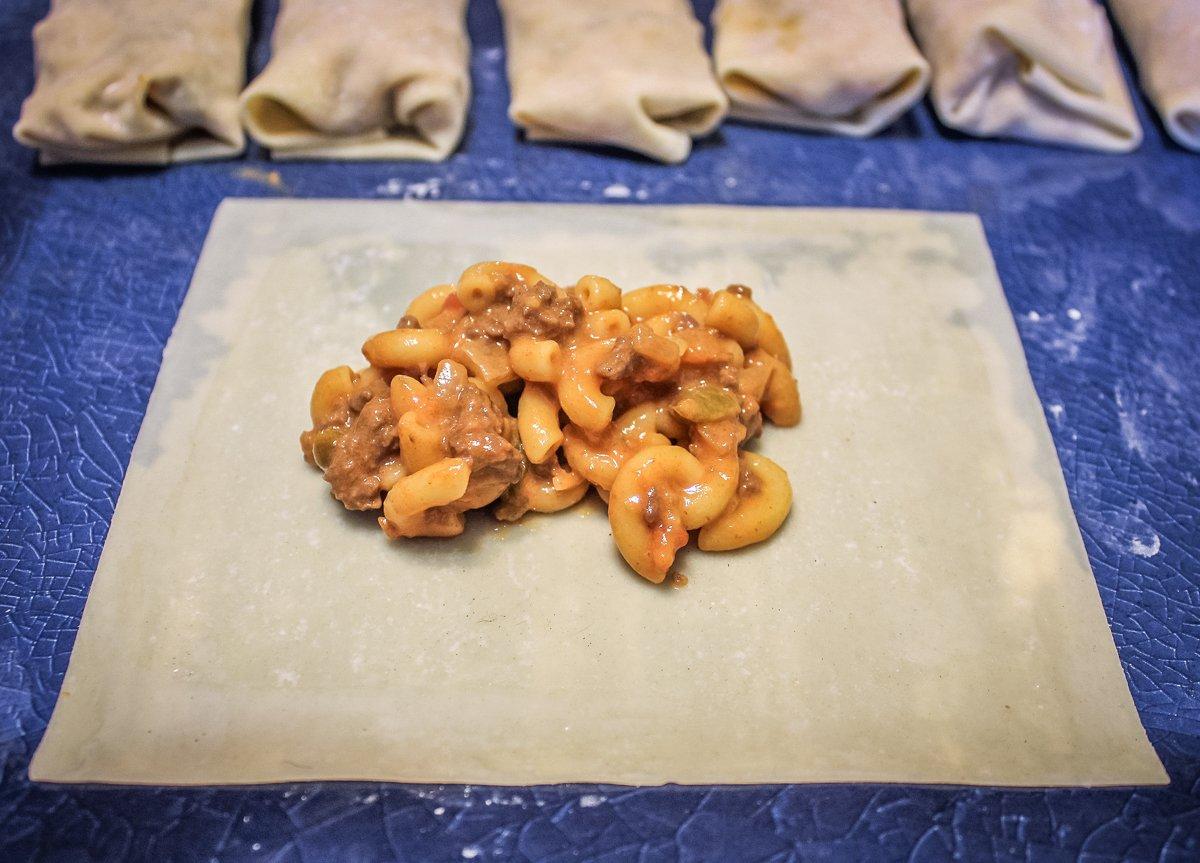 Once all wrappers are full, deep fry the egg rolls a few at a time for 3 to 5 minutes in two to three inches of vegetable or peanut oil heated to 350 degrees. When wrappers are golden brown and crisp, transfer egg rolls to a paper-towel-lined platter and continue frying until all rolls are done.
Serve with your choice of dipping sauces.