If you've ever spent time in a South Dakota bar, hunting camp, or small-town diner, then you're already familiar with chislic. A state favorite, chislic couldn't be simpler. In its truest form, chislic is nothing more than seasoned meat that gets deep-fried on a wooden skewer. While it's often made of beef or lamb, we find venison to be our favorite meat for the task.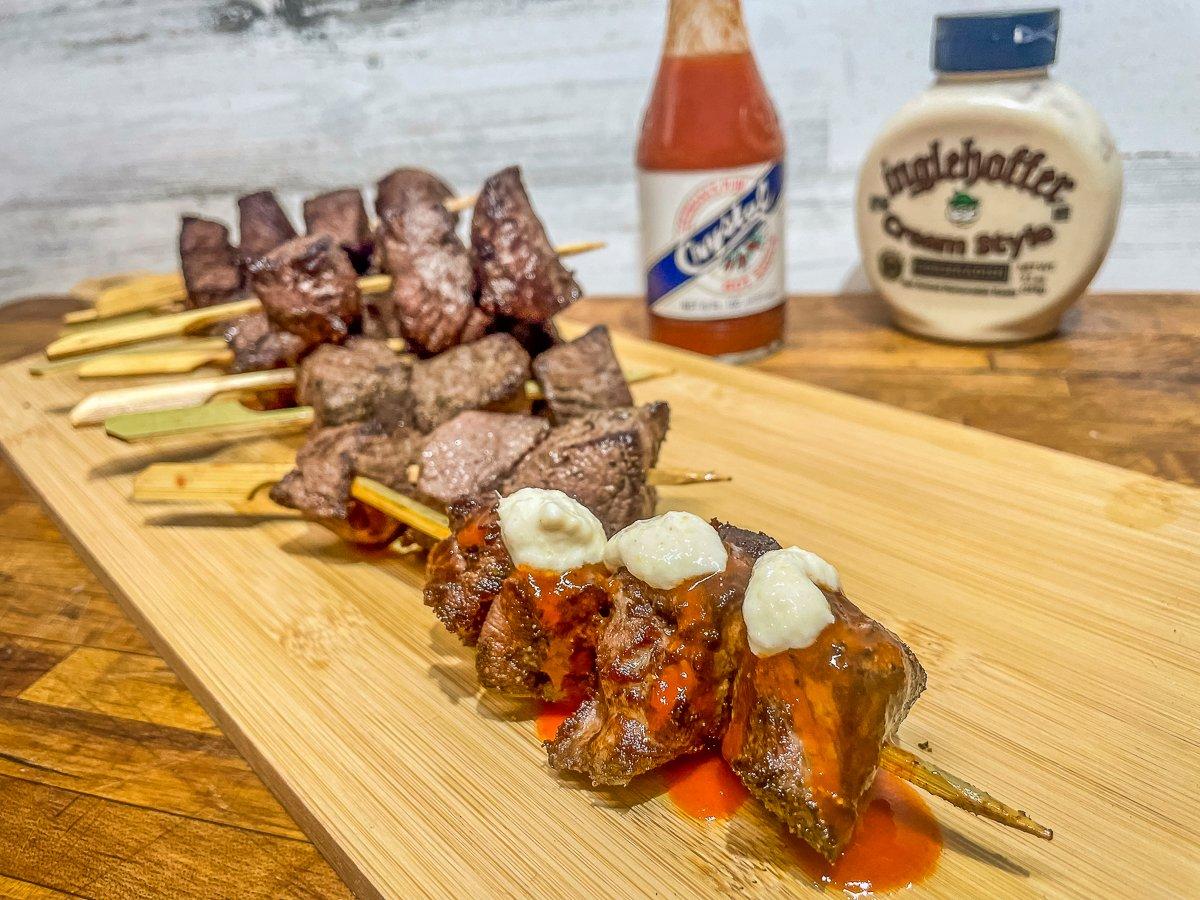 Some South Dakota hunters get fancy with their seasoning blend, but we like the classic. We season bite-size chunks of venison backstrap with salt, pepper, and a bit of garlic powder, then fry them in either lard or vegetable oil for just a few minutes until they hit a nice medium-rare in the center. Serve them up with a handful of saltine crackers, and you have a snack that you can make anywhere you have a pot and a heat source. We've even cooked them over a camp stove in a deer blind.

Serve up your chislic with your favorite hot sauce. Native South Dakotans will probably disagree, but we also include a bit of creamy horseradish for anyone who wants to kick up their chislic flavor a bit. You can fry the meat loose in the pot, then stick them with a toothpick for serving, or go ahead and thread two or three pieces on a short wooden skewer and fry them together, letting you serve them straight out of the pot for your waiting buddies.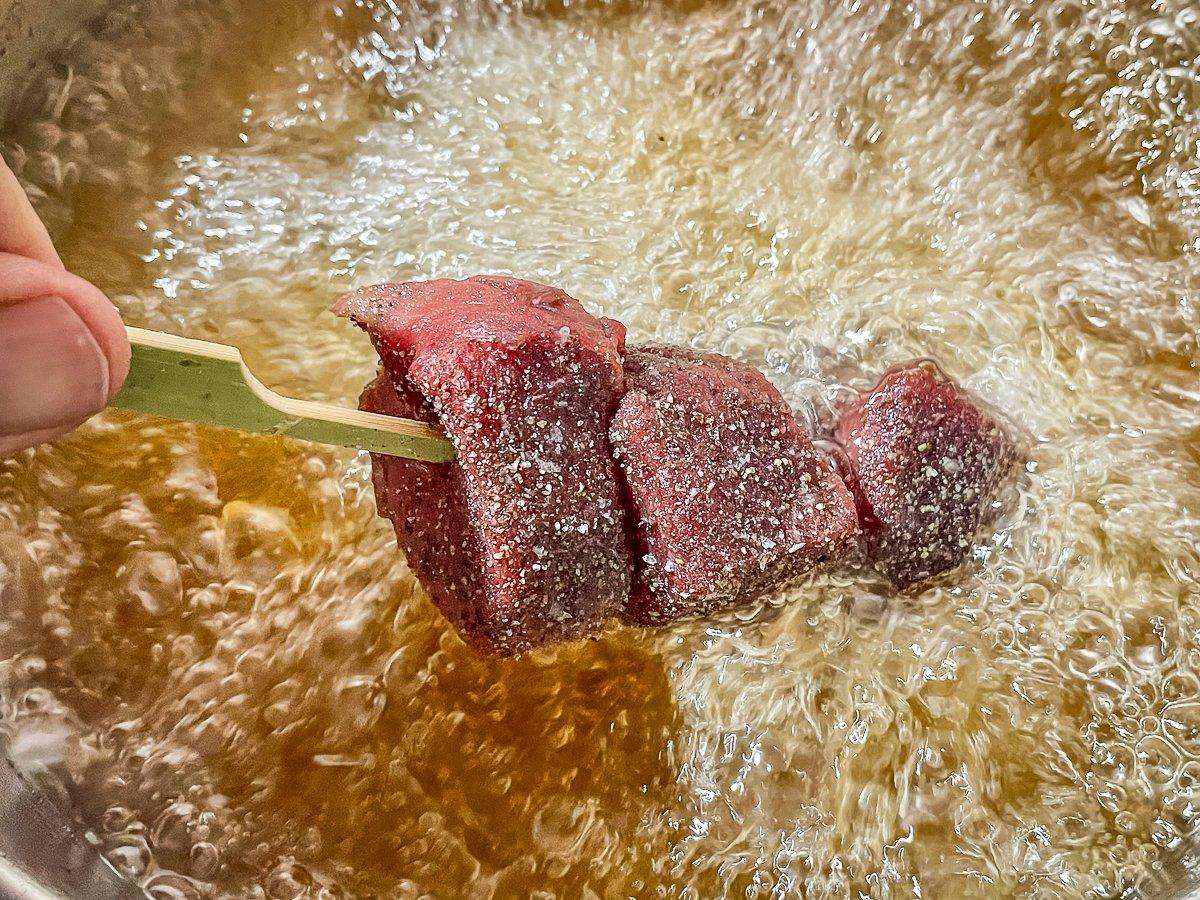 Ingredients
1 to 2 pounds backstrap, cut into 1-inch or slightly larger cubes
Granulated garlic or garlic powder
Salt
Pepper
Wooden skewers or toothpicks
Hot sauce and creamy horseradish sauce, if desired
Cooking Instructions
Recipes don't get much simpler than this. Cut the backstrap into cubes.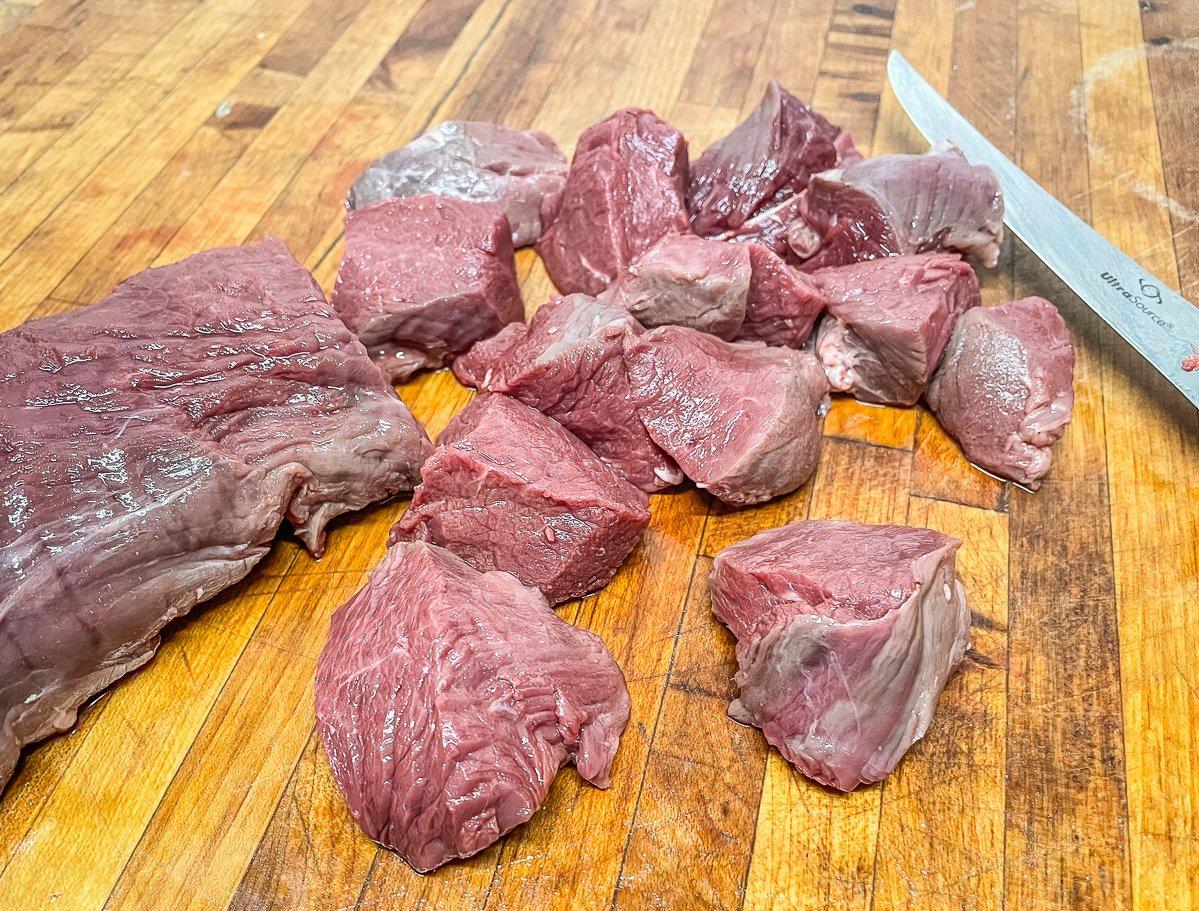 Season lightly with garlic powder, salt, and pepper, then drop into 350-degree oil for 2 to 3 minutes until the meat reaches a medium-rare internal temperature.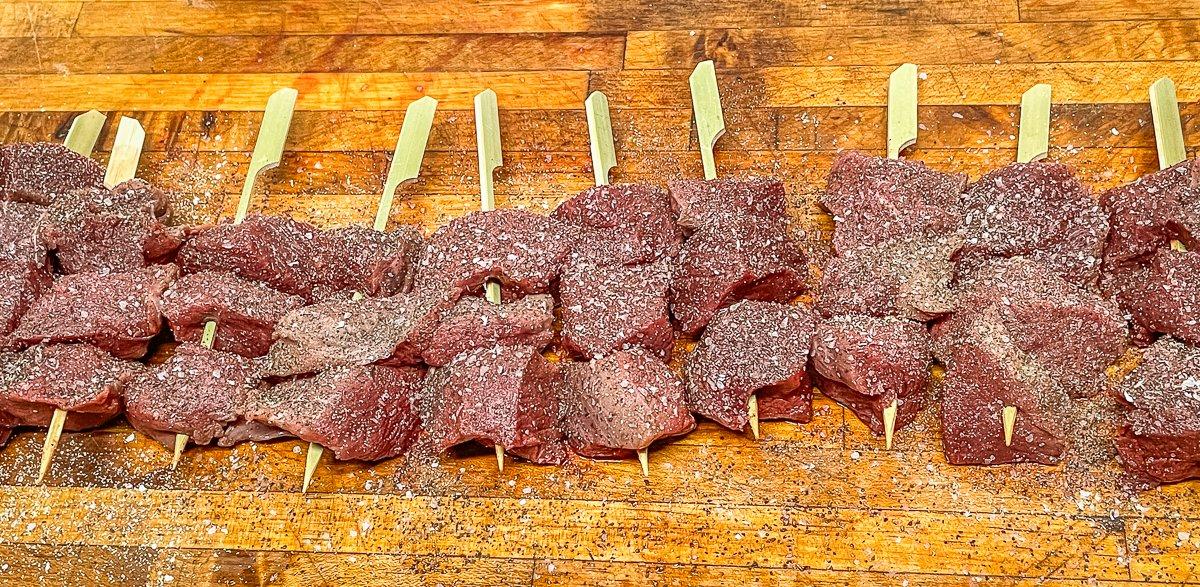 If you cook your chislic as separate pieces, remove them from the oil and drain on a paper-towel-lined tray. If you cook them already threaded on a skewer, cook and then serve straight out of the pan for an easy snack or appetizer. Add hot sauce and horseradish as desired after cooking.