Venison Freezer Cleanout: Ginger and Lemongrass Grilled Venison Skewers
This is a guest Timber2Table blog post by Carrie Nowlen
It's time for the last stray logs of ground meat to make their way out of the deep freeze and onto a plate. Ground game is commonly used for spaghetti, tacos, meatloaf, and burgers, but a few exotic spices and fresh herbs are all it takes to elevate the meat and create something unique and adventurous.
Americanized Chinese food first arrived in the United States with Cantonese immigrants in the mid-1800s and became synonymous with veggie-loaded chow meins and greasy egg rolls. The Roaring '20s brought Indian curries, and by 1972, America had its first Thai grocer. In the later half of that decade, small, family-owned Vietnamese restaurants began popping up all over the country — and Americans slurped down their first bowls of steaming hot pho with fresh, herb-filled spring rolls.
Essential ingredients in an Asian pantry include garlic, ginger, lemongrass, anise, coriander, and clove. Savory sauces like fish sauce and soy are used for seasoning meats and broths, and fresh herbs provide the finishing touch to heaping bowls of rice noodles. Recipes can be complex or simple and work great with ground meat because flavors are distributed evenly throughout.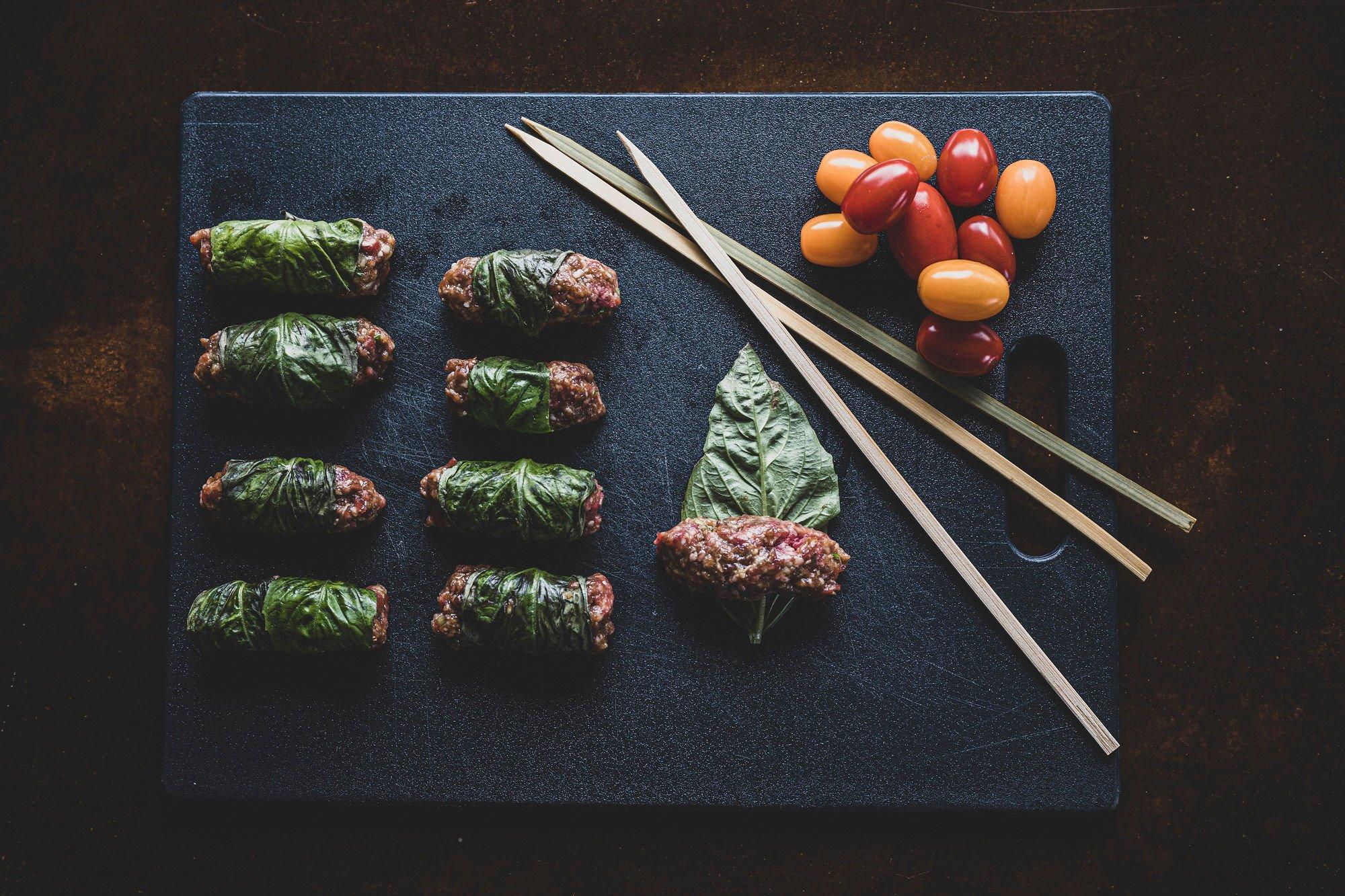 These ginger and lemongrass grilled venison skewers are inspired by Vietnam's traditional bo la lot, which are popular in restaurants, as street food, or served at home. Make the dish by shaping ground beef or pork into rolls, wrapping them in la lot leaves or basil, then skewer, grill, and serve them up at backyard BBQs. La lot leaves, or wild pepper leaves, have a spicy fragrance and peppery flavor. They grow commonly in Vietnam and can be found in some Asian markets and home gardens here in the states. More accessible alternatives to la lot leaves are Asian perilla, basil, or mint — each infusing the meat with an individual and recognizable flavor.
The finished product is a fun and tasty kebab that works well as an appetizer, finger food, or entrée. Serve them up with peanut and chile sauce on a pile of rice vermicelli — loaded with lettuce and herbs — and top it all with pickled daikon and veggies for a little punch.
(Show your love for wild game: Realtree Pro Staff Short Sleeve Graphic Shirts)
Ingredients
1 pound ground venison
1 egg
1 tablespoon fresh grated garlic
1 tablespoon fresh grated ginger
1 tablespoon fresh or frozen grated lemongrass or paste
1 tablespoon minced green onions
1 teaspoon soy sauce
1 teaspoon salt
1 teaspoon sugar
1/2 teaspoon sesame oil
1/2 teaspoon fish sauce
25 fresh basil leaves picked from stalk, or more if small (about a bunch)
25 fresh mint leaves picked from stalk, or more if small (about a bunch)
Bamboo skewers soaked in water
Cooking Instructions
Grate the fresh ginger and garlic.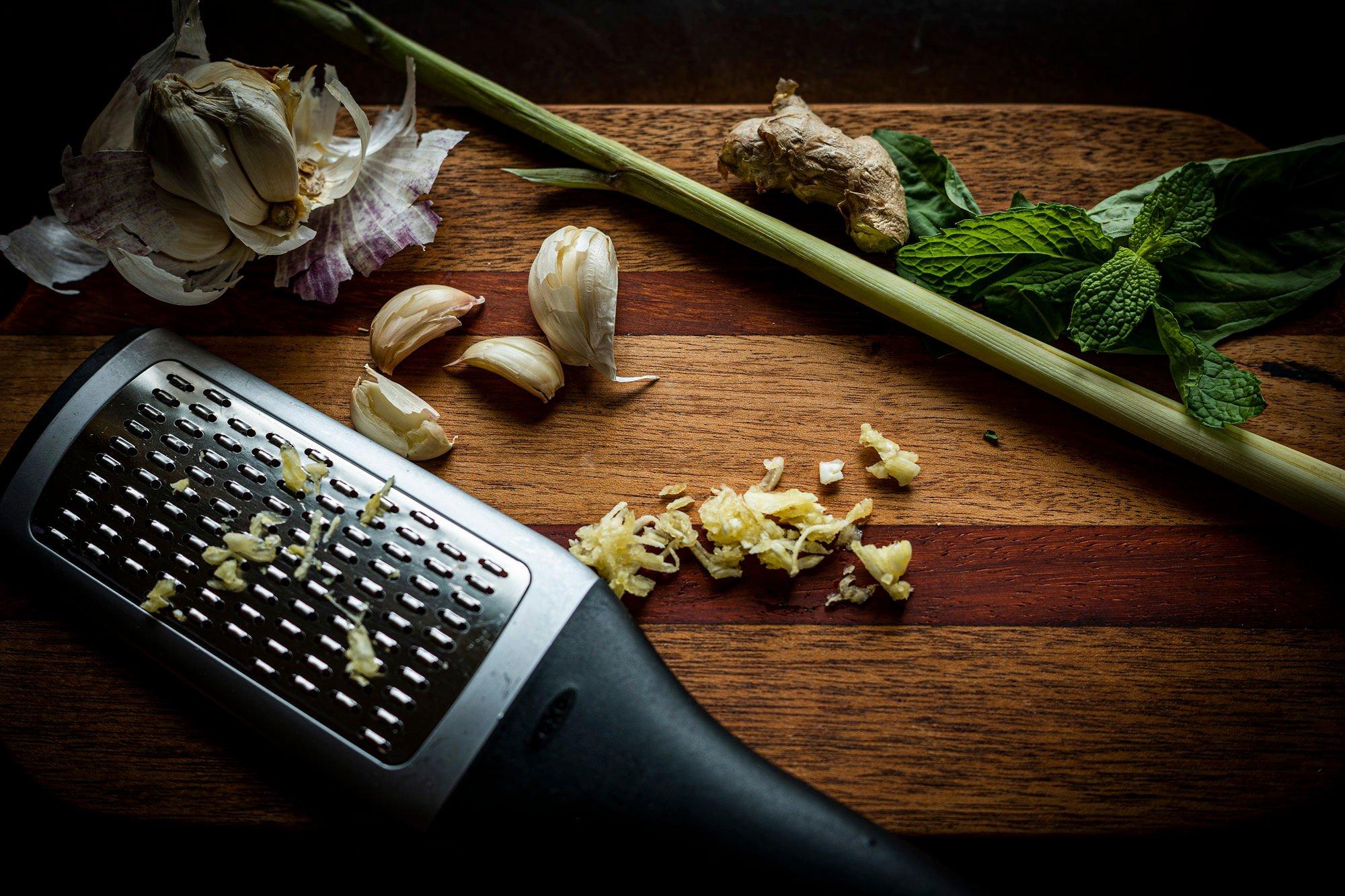 Assemble the rolls by placing basil and mint leaves flat on a cutting board or work surface, point up. Place one meat roll on each leaf (use two if small) and roll it in the leaf, leaving the ends open.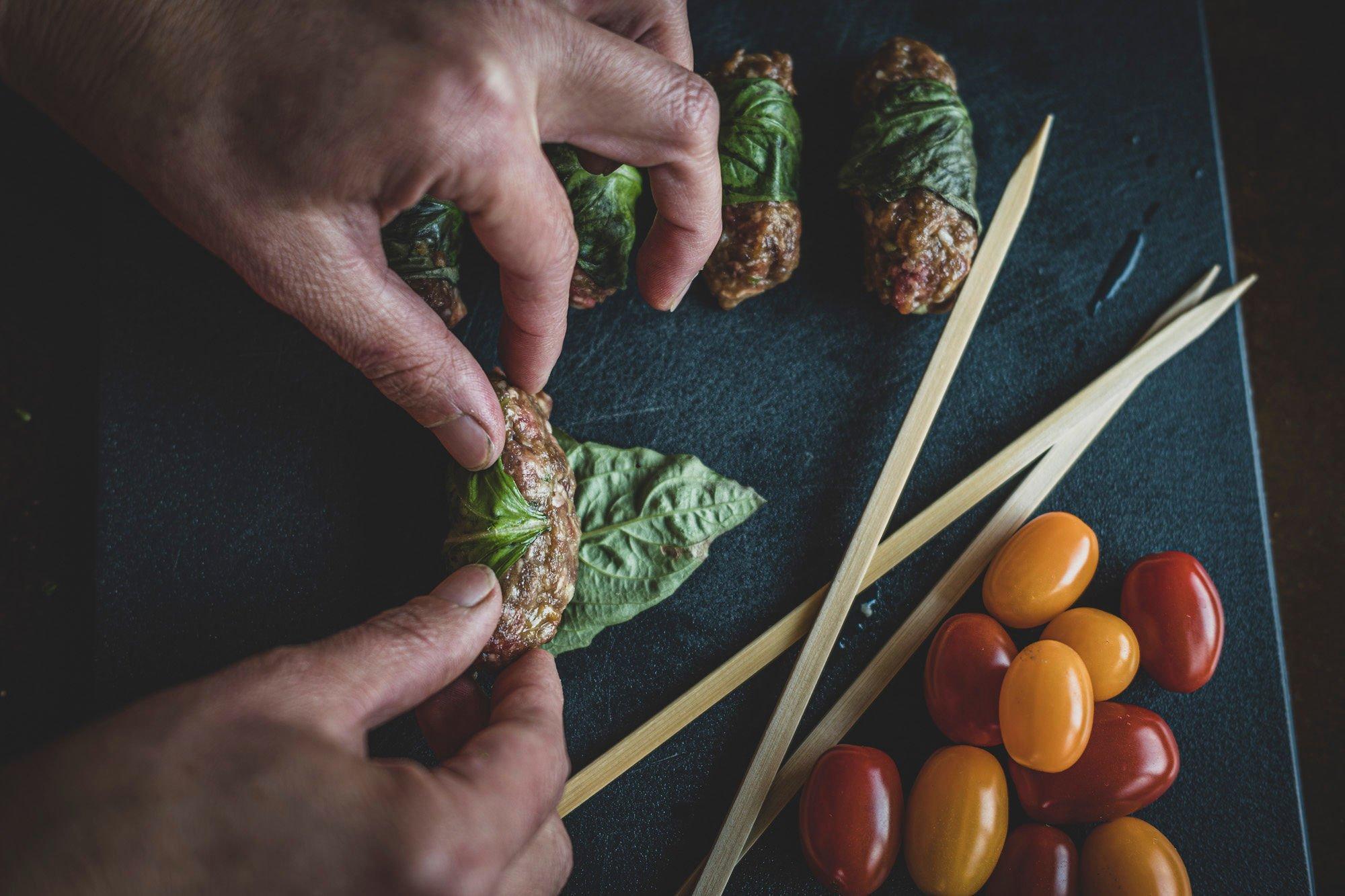 The rolls can be cooked in a variety of ways. For an authentic, full-flavor experience, sear them on the grill.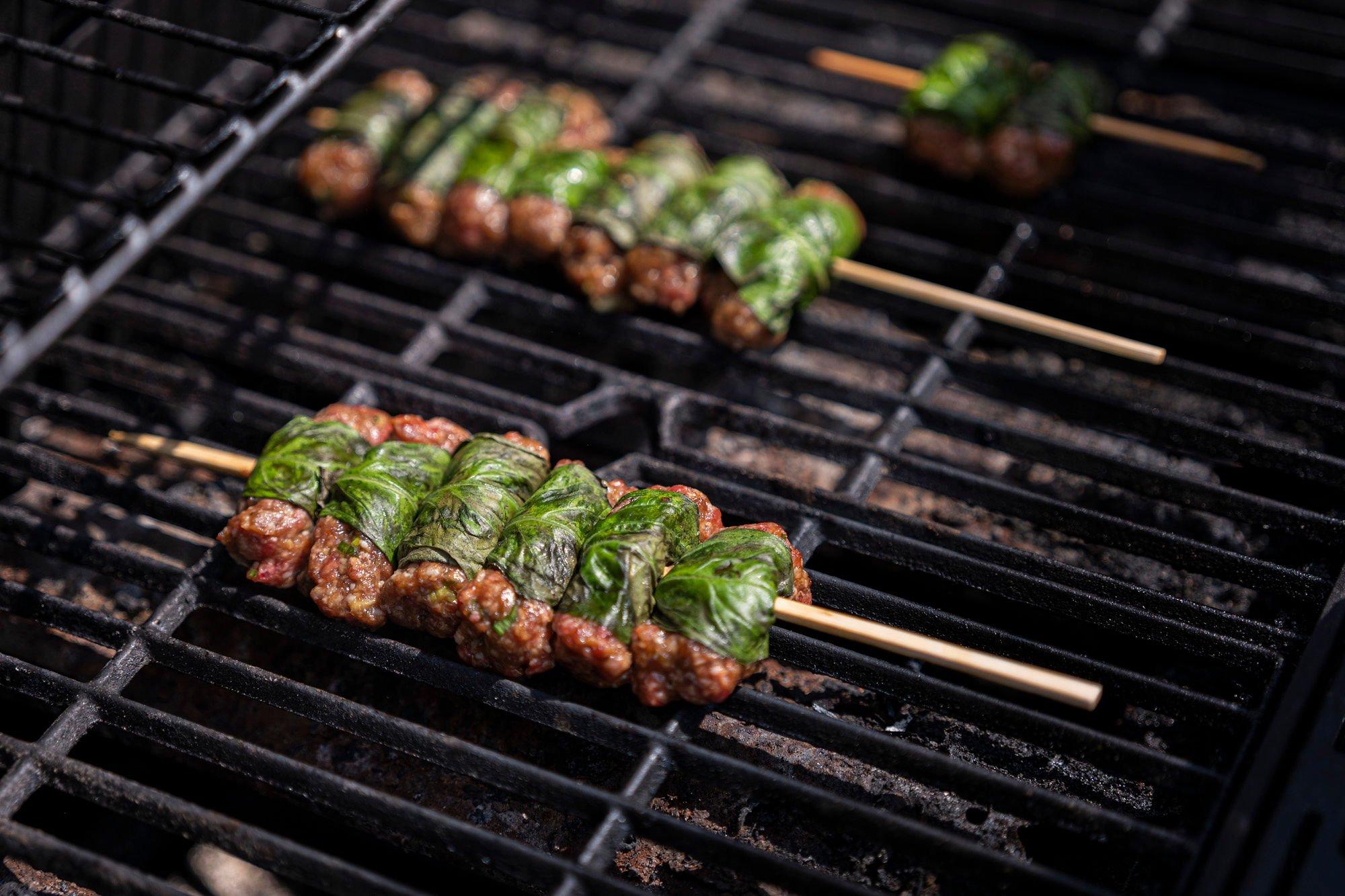 Stovetop: Cook rolls in a skillet with a little bit of sesame oil over medium-low heat for 10 to 15 minutes. Be sure to rotate regularly for even cooking. Do not burn. Rolls are done when cooked through.
Oven: Lay rolls on a baking sheet lined with parchment paper. Broil at 375 degrees Fahrenheit for 20 to 30 minutes. Rotate halfway through the time. Rolls are done when cooked through.
Grill: Preheat grill to 400 to 500 degrees. Grill skewers for 4 to 6 minutes per side or until cooked thoroughly. These can be tricky to flip, so use a spatula and be certain the skewered rolls are slightly firm before attempting to rotate or turn.