Venison Kofta Kebabs Appetizer Recipe
It's the holiday season, and that means lots of parties and get togethers. When tasked with bringing an appetizer, these kofta kebabs are the perfect choice. Bursting with Mediterranean flavor and spice, they are quick and easy to put together and the bamboo skewer makes them a snap to eat on the go.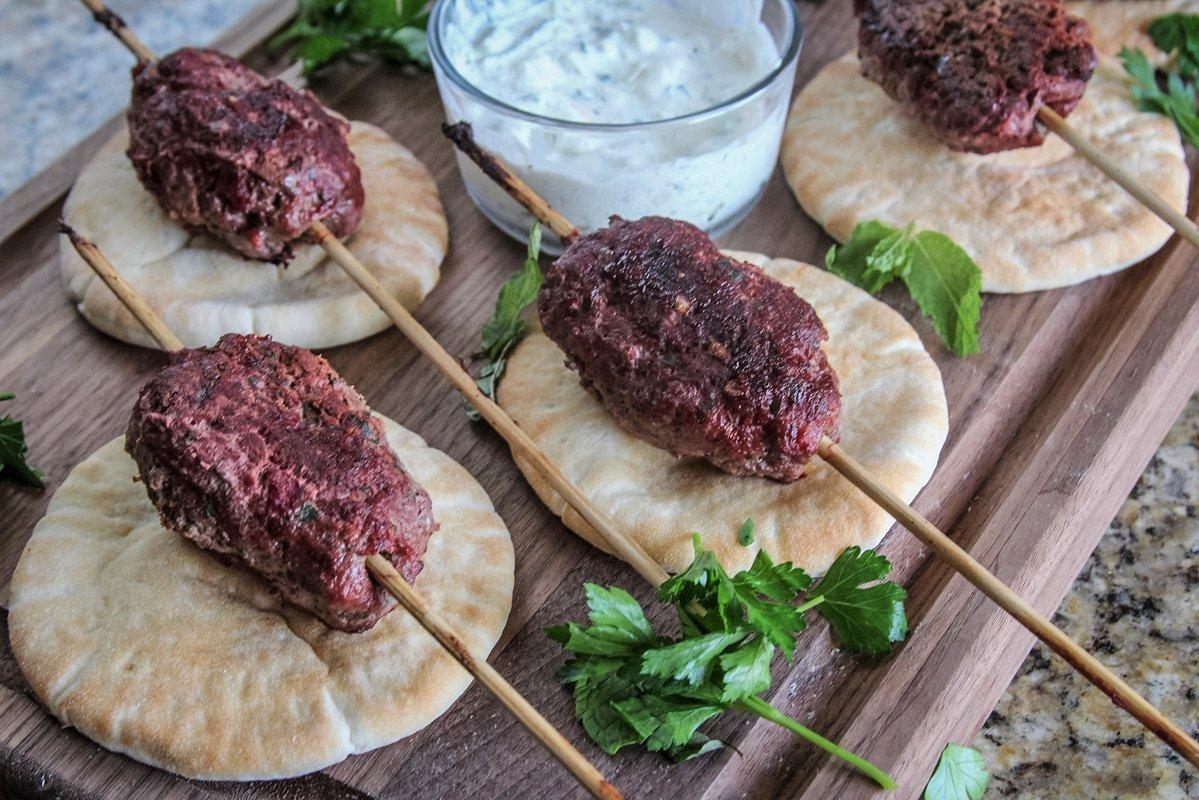 Grill the kofta on a cast-iron grill pan on your stovetop or on an outdoor grill, either way, the flavors will really pop. We like to serve the kofta on small pita-bread rounds and with a Tzatziki sauce for dipping.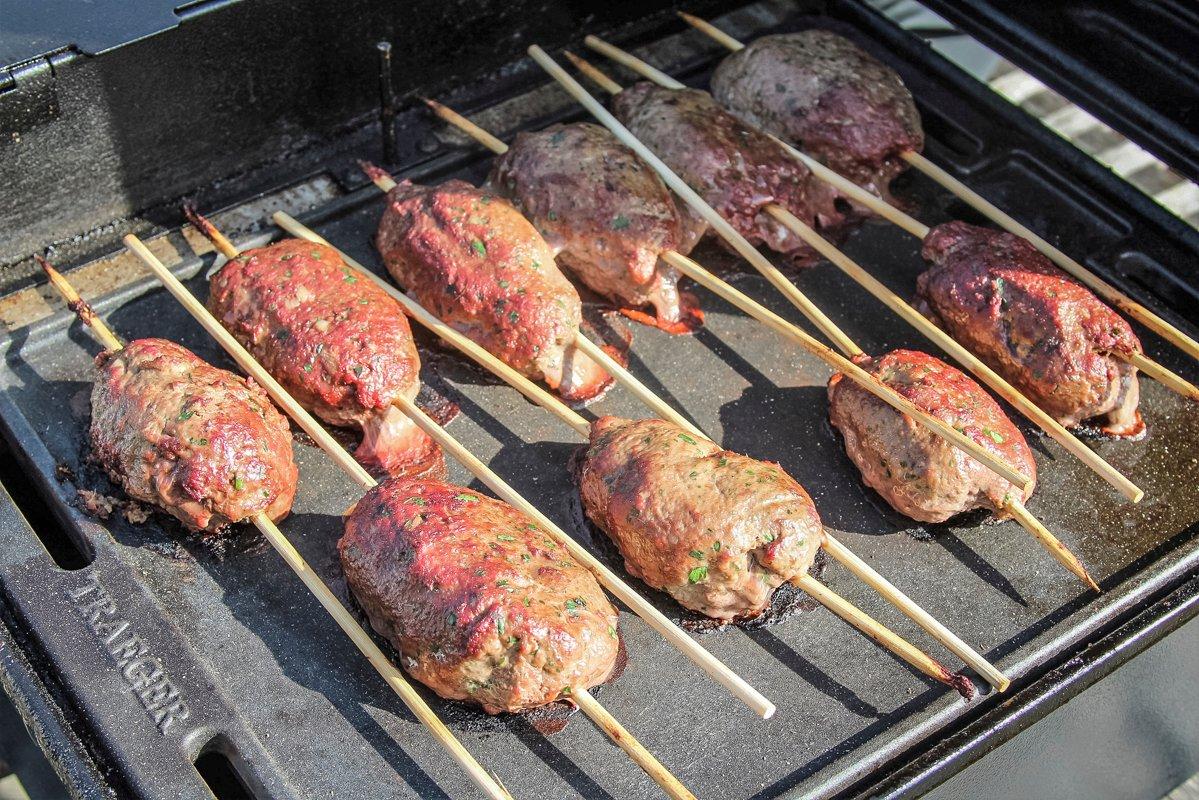 Ingredients
2 pounds ground venison
1 medium yellow onion, quartered
2 garlic cloves
1 whole bunch flat leafed parsley, stems removed (about 2 packed cups parsley leaves)
1/3 cup fresh mint leaves
2 slices of bread, toasted until browned and soaked in water until fully tender
2 tsp salt
1 ½ tsp black pepper
1 ½ tsp ground allspice
1/2 tsp cayenne pepper
1/2 tsp ground cardamom
1/2 tsp ground nutmeg
1/2 tsp paprika
Bamboo skewers
Pita bread and Tzatziki sauce for serving
Cooking Instructions
Start by placing the onions, parsley, mint and garlic in the food processor. Whirl until everything is finely chopped.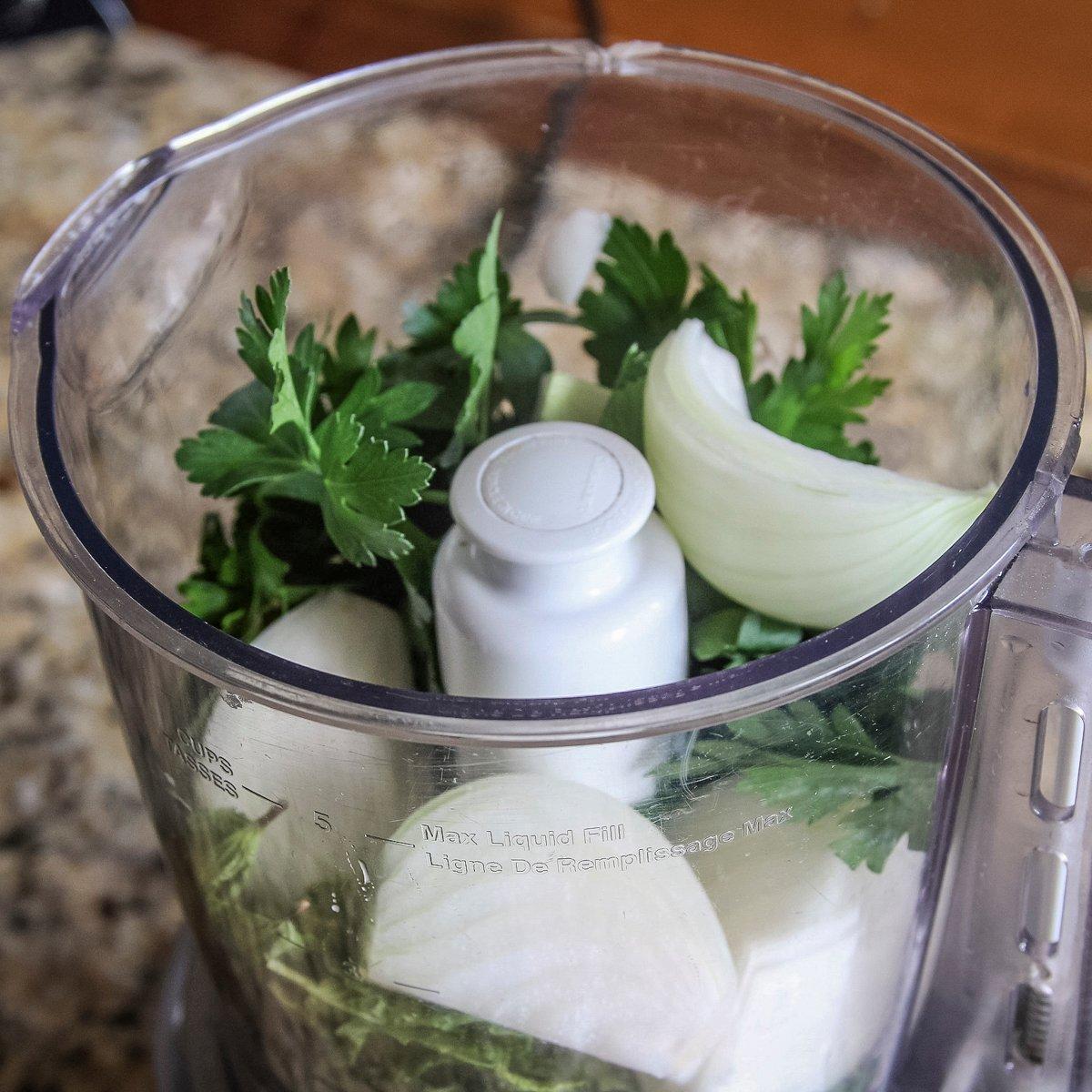 Form the mixture into egg-sized meatballs and place on a parchment-lined sheet pan. Cover with plastic wrap and refrigerate from 1 hour to overnight to allow the mixture to firm. Soak 10 to 12 bamboo skewers in water while the meatballs firm in the refrigerator.
Insert the skewer into the meatball and squeeze the meat mixture firmly in place around the bamboo. Grill the kofta on medium-high (around 350 degrees) heat for 3 to 4 minutes per side.