I didn't look forward to much when it came to the cafeteria food at school. Except on Fridays. Friday meant pizza day. I don't know what it was about those rectangular slices of goodness that made them stand out. Maybe it was the relative lack of anything spectacular to compare them to the rest of the week. But school pizza was awesome.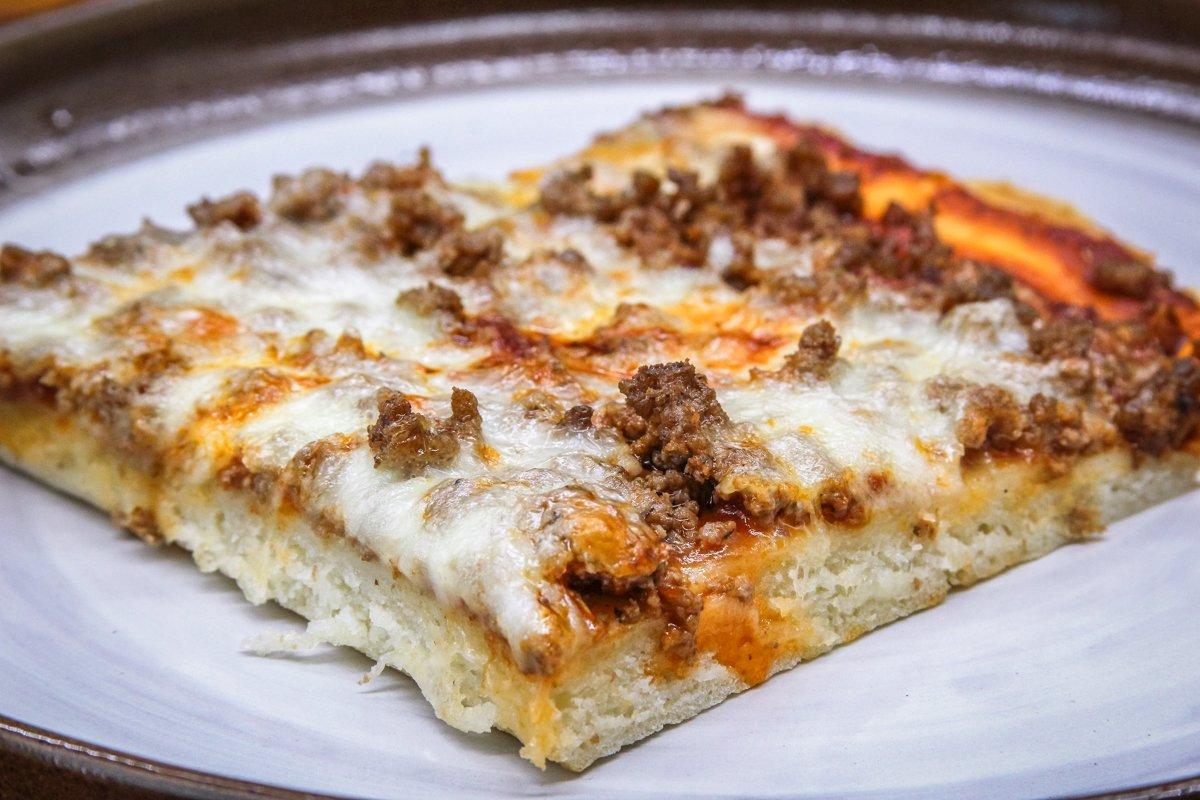 Ingredients
Toppings:
1 pound ground venison, browned and crumbled, seasoned with salt, pepper, and blended Italian seasoning mix
8 ounces mozzarella cheese, shredded
Sauce (recipe follows)
Crust:
2 2/3 cups flour
3/4 cup powdered milk
2 tablespoons sugar
1 teaspoon salt
1 packet quick-rise yeast
1 2/3 cups warm water (105 to 110 degrees)
2 tablespoons vegetable oil
Sauce:
6-ounce can tomato paste
1 cup water
1/3 cup olive oil
2 teaspoons dried oregano
2 teaspoons dried basil
1 teaspoon dried rosemary, crushed
1 teaspoon garlic powder
1 teaspoon salt
1 teaspoon pepper
Cooking Instructions
Start by making the crust. In a large bowl, whisk together the flour, milk powder, sugar, salt, and yeast. Add the oil to the warm water. Stir well. Pour the oil and water mixture into the flour mixture and stir with a spatula until a batter is formed. Yep, batter, not dough. Unlike a traditional pizza dough, this one starts out pretty thin. Don't worry if there are a few small lumps.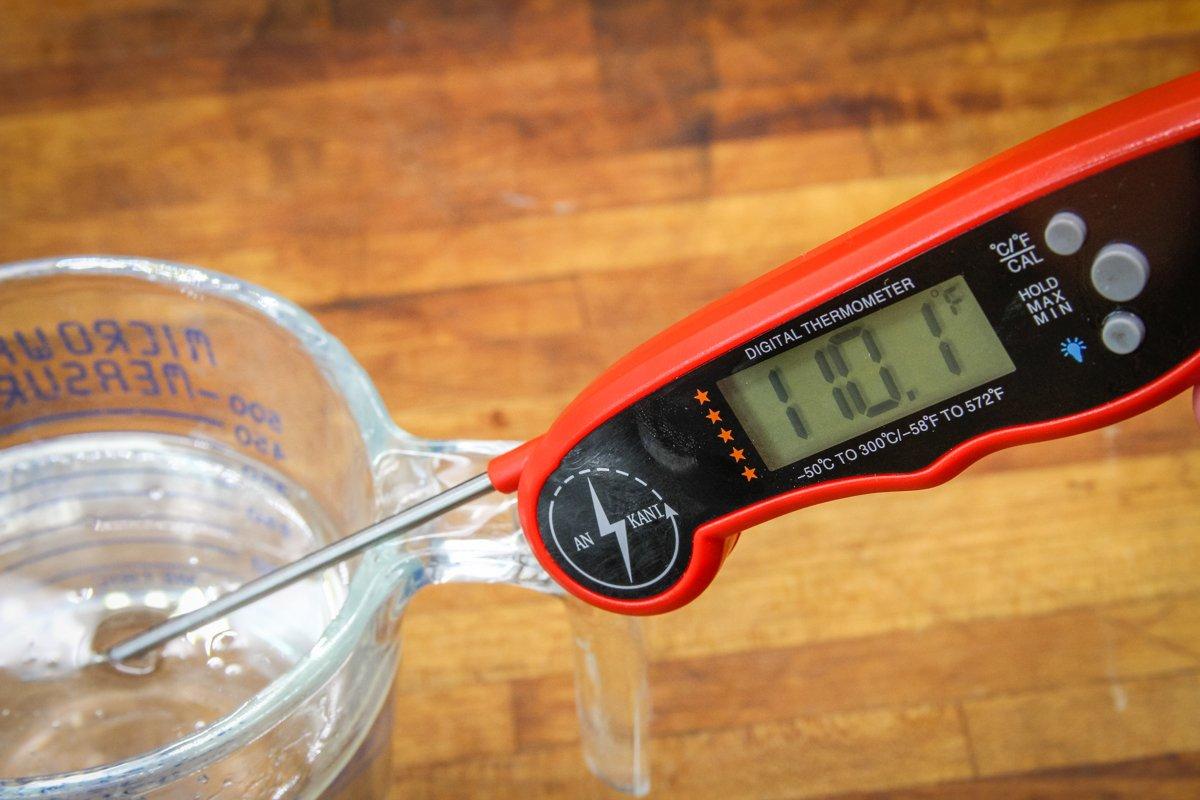 The oiled surface just helps to hold the paper in place while you spread the dough. Dump the mixed crust batter into the center of the pan and set it aside to rest while you work on the sauce and ground venison. Preheat your oven to 450 degrees.
In a large skillet, brown the ground venison and season to taste with salt, pepper, and a sprinkling of Italian seasoning blend. Crumble the meat well as it cooks. Set the browned venison aside to cool.
For the sauce, add the tomato paste, water, and olive oil to a saucepan over medium heat. Bring the mixture to a simmer, stirring to blend. Add the oregano, basil, rosemary, garlic powder, salt, and pepper. Stir well. Reduce heat and hold warm while you prepare the crust.
While the venison browns and the sauce simmers, use a rubber spatula to spread the rested crust to evenly fit the pan. Make sure the crust is an even thickness from edge to edge. Bake the untopped crust for 8 minutes.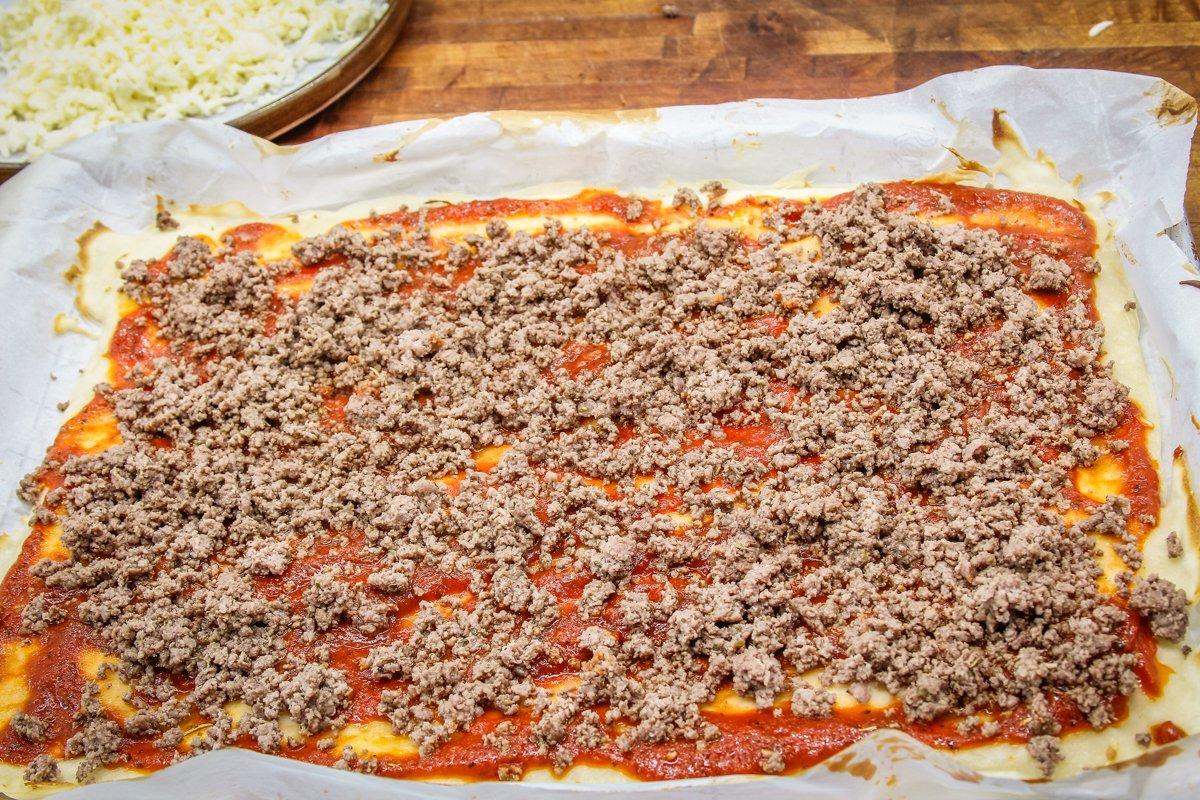 Slice the pizza into rectangles for the true school cafeteria experience — hold the spitballs.