Venison Shooter's Sandwich
You might have heard of a Shooter's Sandwich. It's been around for around for a while. First made in England back around 1900, the sandwich was an attempt to make a version of a Beef Wellington that was transportable in a saddle bag. It was a good sandwich that remained moderately popular for the next hundred or so years. Then, in 2010, the Guardian Newspaper declared it the best sandwich ever.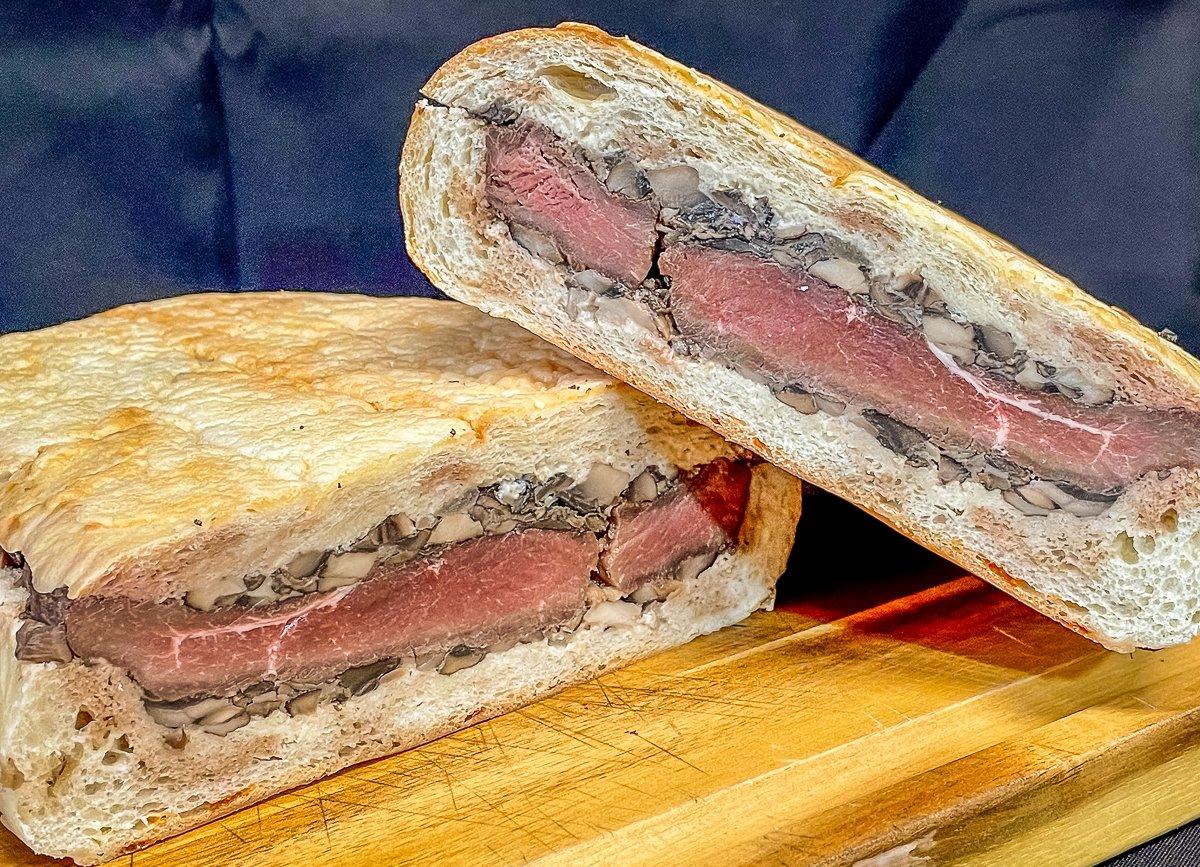 We make it with a 1.5 to 2 pound section of venison backstrap. Use whatever mushrooms you like. For this one we used a combination of shiitake and portobellos. While the original uses mustard as a condiment to more closely match a traditional Wellington, I prefer prepared horseradish sauce for a bit more spice.
Ingredients
1.5 to 2 pound section of venison backstrap
1 loaf of freshly baked bread
8 ounces of your favorite mushrooms, finely chopped
2 shallots, diced
3 tablespoons butter
2 tablespoons prepared horseradish sauce
1 tablespoon salt
Salt, pepper, and garlic powder to taste for venison
Cooking Instructions
Start by melting butter in a skillet over medium heat. Add the diced mushrooms and shallots. Salt well. Cook, stirring often, until the mushrooms have released all moisture and the shallots are well caramelized.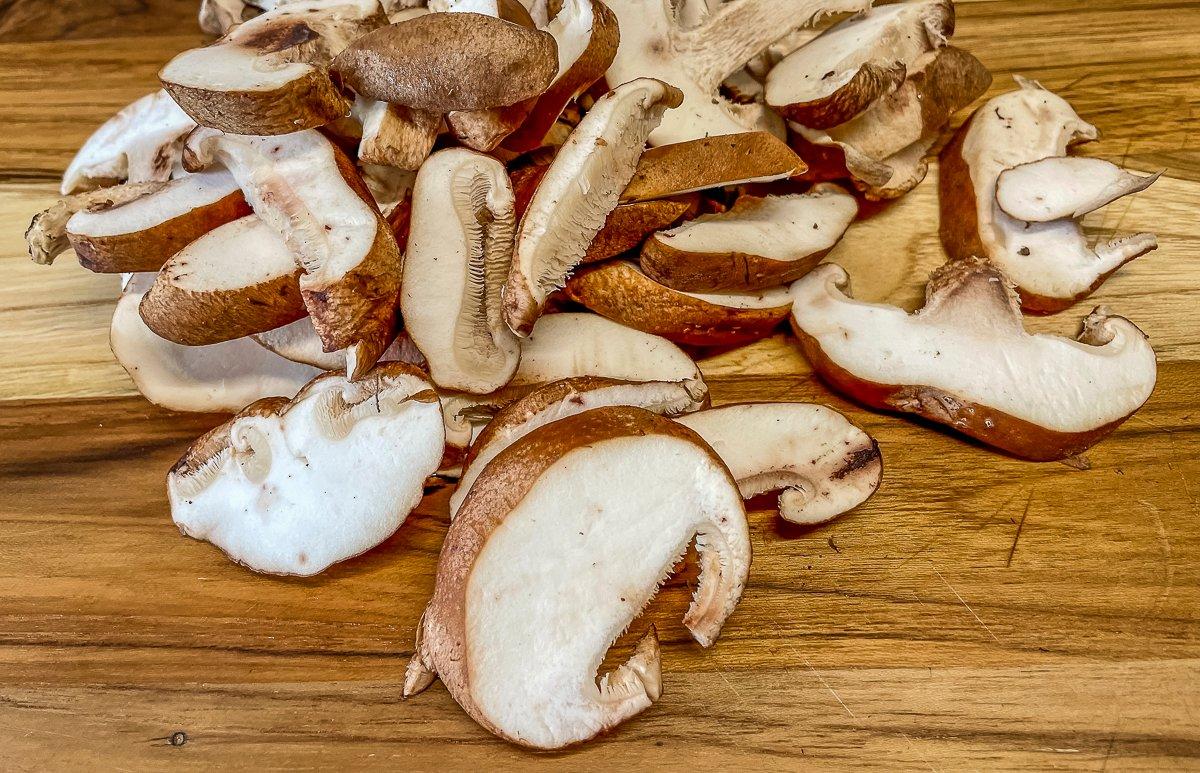 Hollow out the bread to fit both sections of backstrap.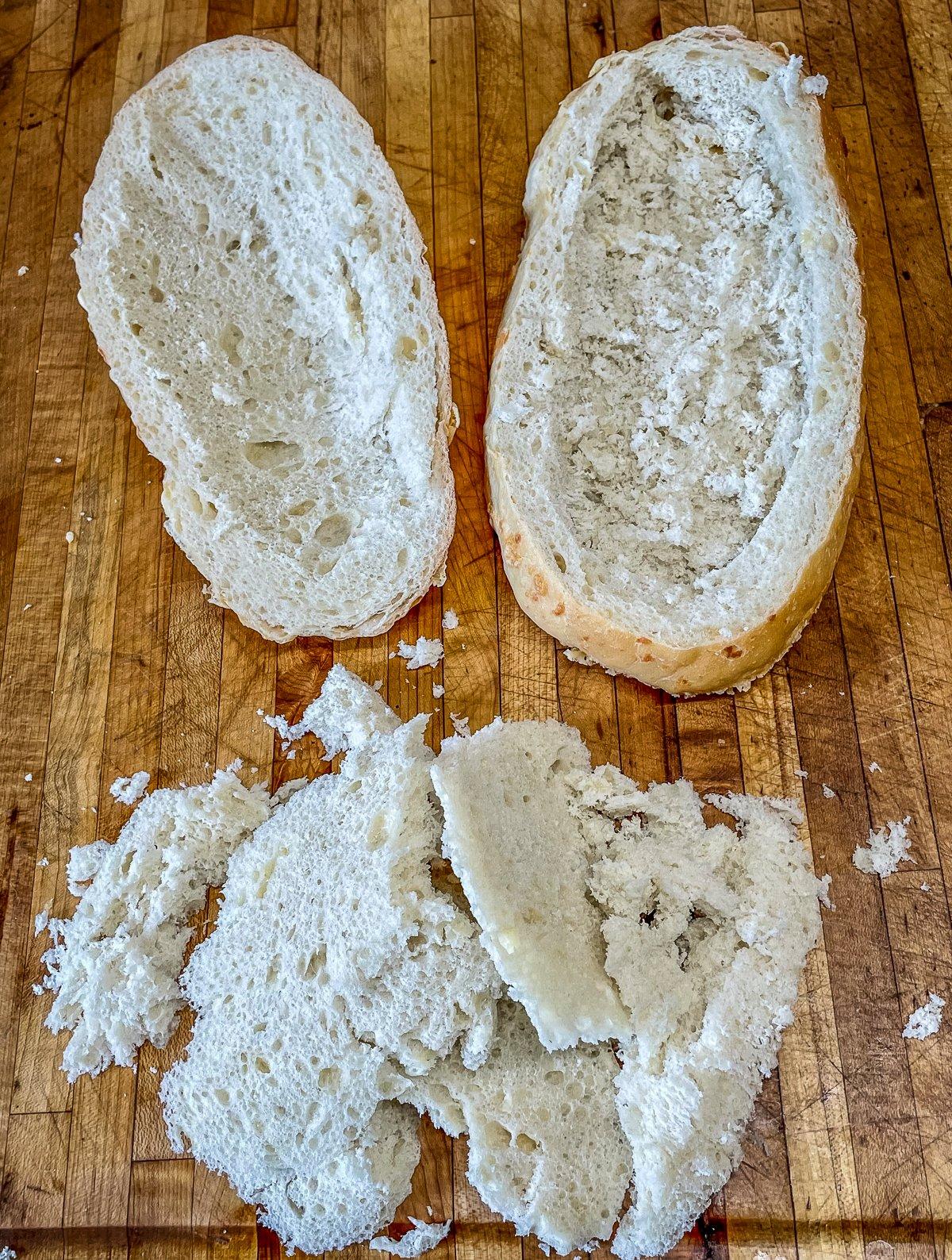 Place the grilled backstrap steaks side by side.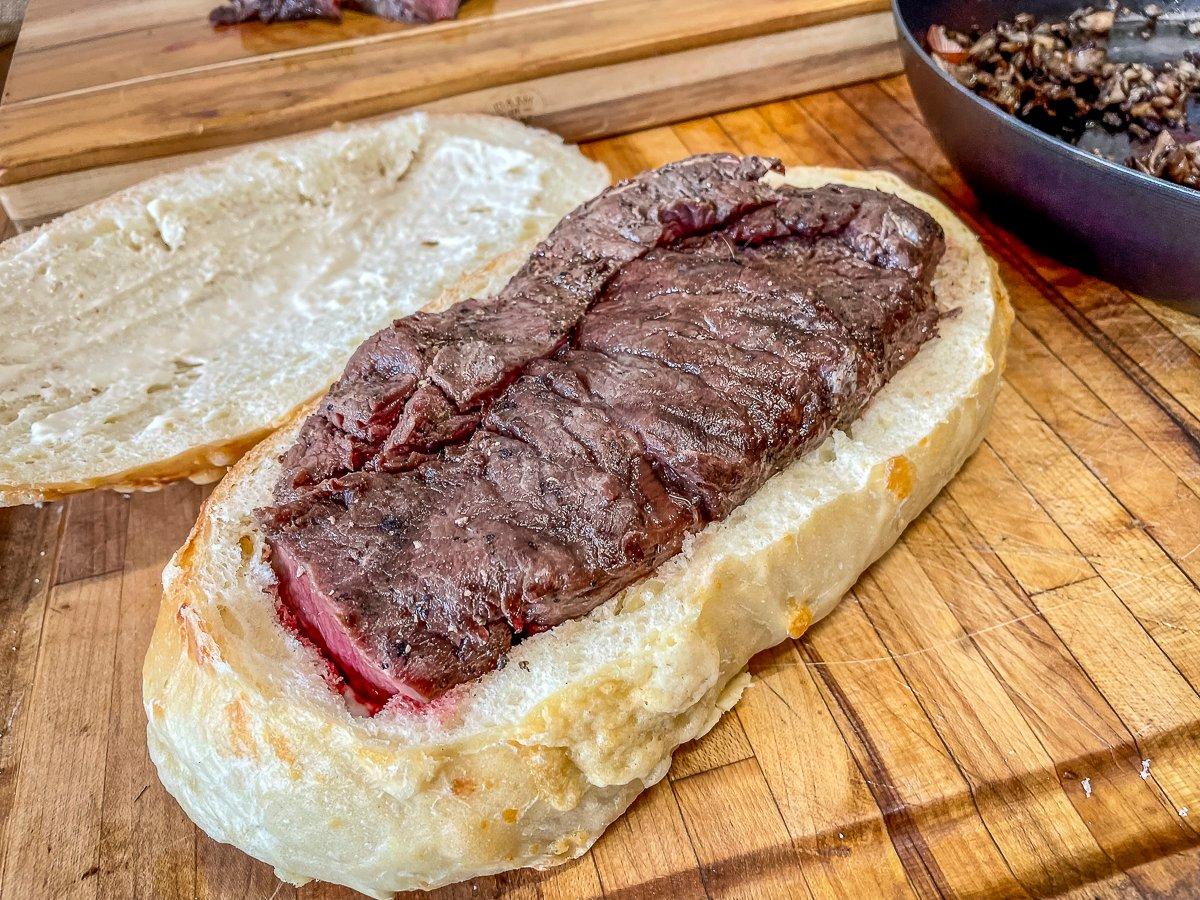 Wrap the sandwich with wax paper or plastic wrap. Place the wrapped sandwich onto a platter. Place a pyrex dish filled with can goods on top of the sandwich for a press. Refrigerate overnight.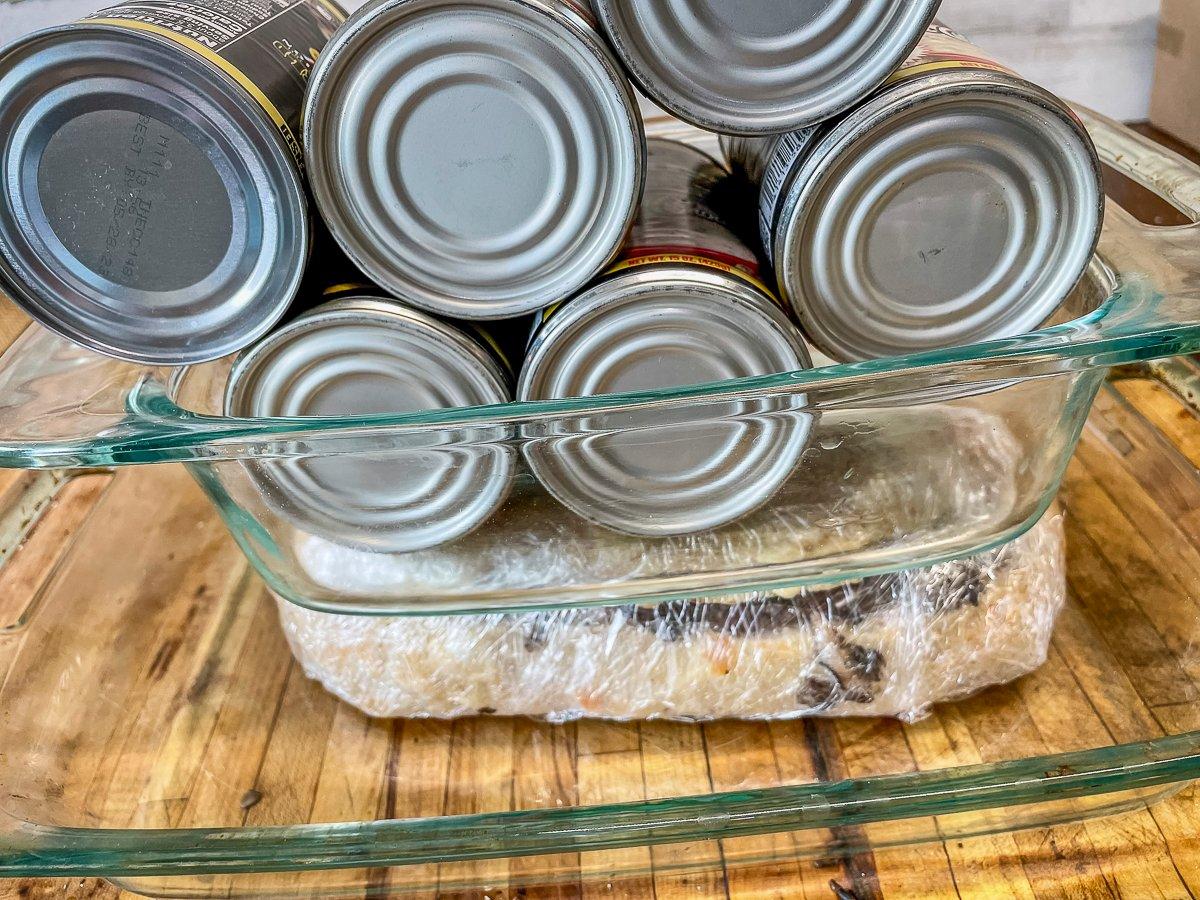 To serve, slice the sandwich into cross sections. Serve cold or at room temperature, or warm in an oven to serve hot.