Wild Turkey and Smoked Sausage Bog
If you spend much time around the Lowcountry of South Carolina, eventually you are going to run into something called a chicken bog. No, you won't need a boat or a four-wheel-drive vehicle to get through it. All you'll need is a fork and a little hot sauce.
Chicken bog is a traditional Lowcountry dish of chicken, sausage, and rice. That's about it. Along with a few aromatics like celery and onion, and a few spices, these simple ingredients combine into a wonderfully flavored meal.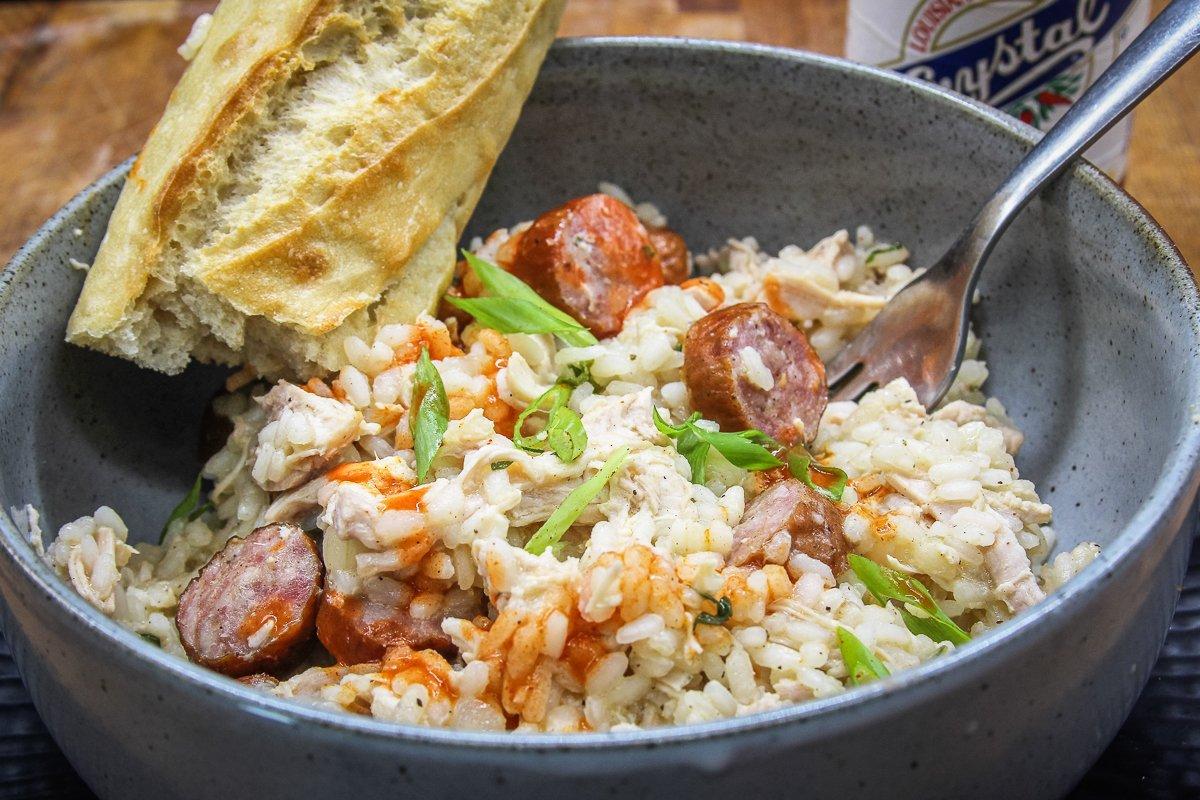 The dish comes from the cuisine of the local Gullah Geechee, with roots from their West African ancestors' perloo, adapted to the local ingredients they found along the South Carolina coast. Instead of chicken, we make it with wild turkey. You can use breast meat or legs and thighs, your choice. Just increase the cooking time for legs until the meat shreds easily.
True to its communal roots, a bog is the perfect way to feed a large crowd with just a little wild turkey meat. We combine it with Team Realtree Smoked Sausage from Uncle John's Pride.
Ingredients
1 to 2 pounds wild turkey breast meat, cut into 2-inch chunks
14-ounce package Realtree Smoked Sausage (or your favorite brand), sliced
2 large yellow onions, 1 quartered and 1 chopped
2 ribs celery, cut into 2-inch sections
1 bay leaf
3 tablespoons butter
2 cloves garlic, minced
2 cups long- or medium-grain rice (Carolina Gold if you can find it)
1 quart of the stock reserved from cooking the turkey
2 teaspoons salt
1 teaspoon black pepper
1 teaspoon cayenne pepper
1 teaspoon paprika
2 green onions, diced
1/2 cup flat-leaf parsley, chopped
Cooking Instructions
Slice the sausage and cut the turkey into large pieces.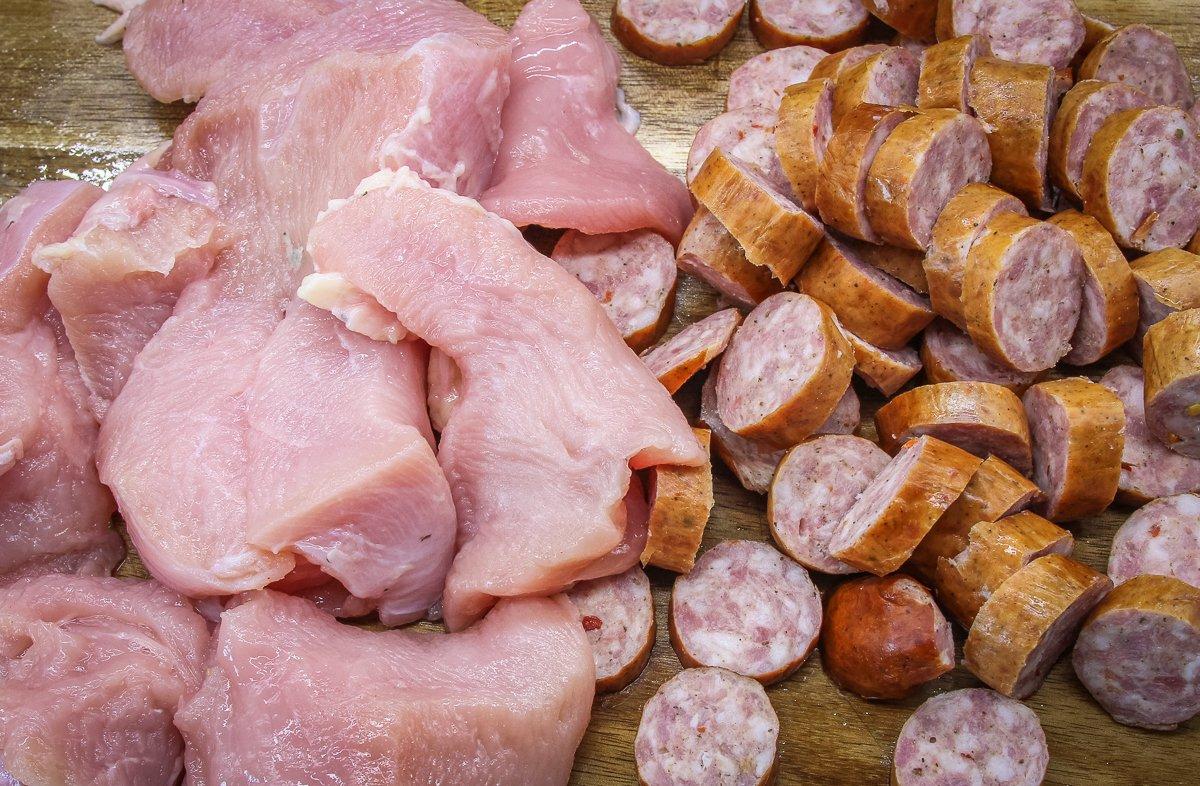 Start by adding the turkey, quartered onion, celery, and bay leaf to a large pot. Cover with water, making sure you have at least 2 quarts. Bring the mixture to a simmer. Cook, at a simmer, for 45 to 60 minutes. Don't rush this step by turning up the heat, or you'll end up with tough, chewy turkey instead of tender shreds.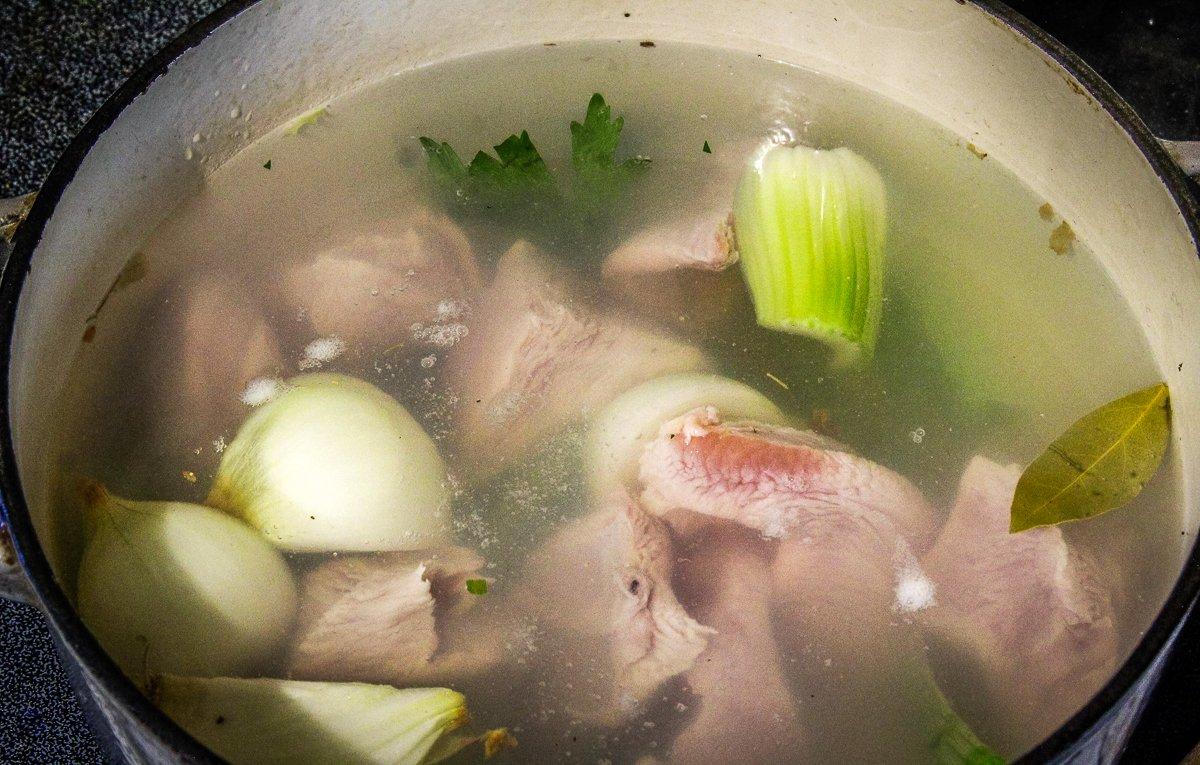 Once the turkey is tender, move it to a plate to cool. Reserve the cooking stock.
Melt the butter in a heavy pot or Dutch oven over medium heat. Add the sliced sausage and chopped onion. Cook for 5 to 10 minutes until the sausage starts to brown and the onions get translucent and soft. Add the garlic and cook another 5 minutes.
Use your fingers or two forks to shred the cooled turkey. Add it to the pot, along with the rice. Stir well to coat the rice with butter and sausage drippings. Pour about 1 quart of the cooking broth from the turkey (strain out the onion and celery pieces and discard). Add the salt, pepper, cayenne, and paprika. Stir well to blend. Bring to a boil, then reduce heat to a simmer, cover the pot, and cook for 30 minutes or until the rice is tender.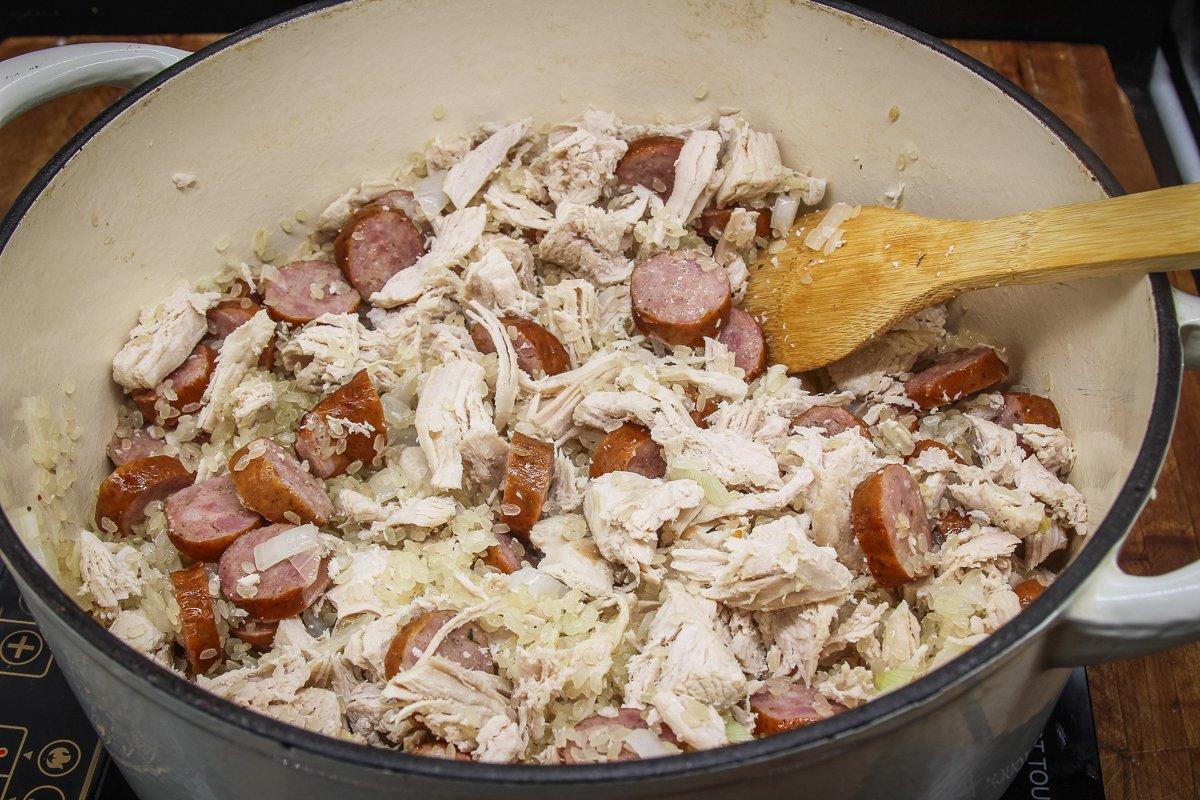 Add the green onion and parsley. Check for moisture. As the name suggests, the rice should be on the wet side. If the bog is too dry, add a bit more stock to thin it down. Simmer another 10 minutes and serve.