Wild Turkey Cordon Bleu Roll
Cordon Bleu is a classic recipe in which a breaded meat is wrapped around a cheese stuffing and either fried or baked. Traditional version incorporates a paper-thin layer of Serrano ham between the layers of meat and cheese.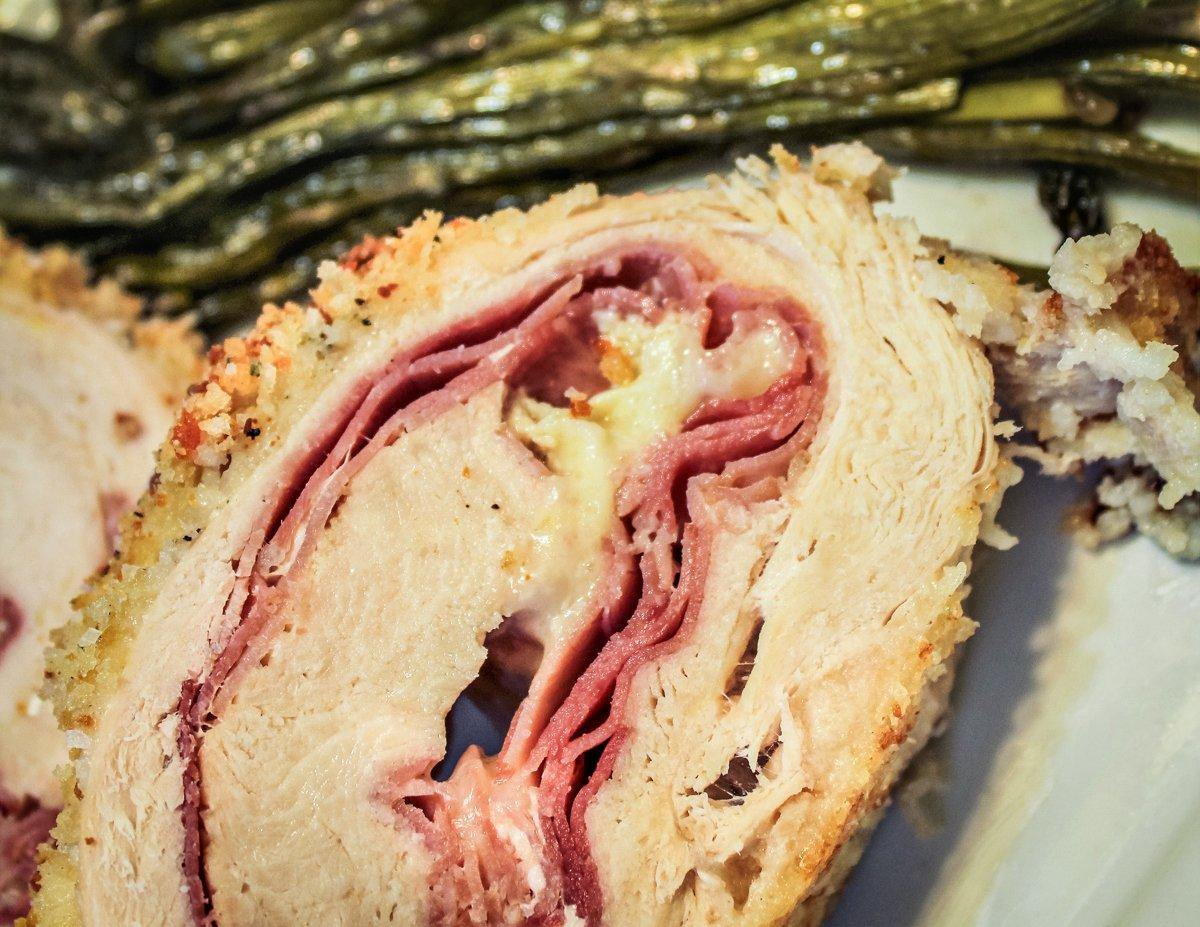 Instead of more traditional fried Cordon Bleu, we roll the turkey breast in a mixture of Panko bread crumbs, flour, and Parmesan cheese, then spray it with a bit of vegetable oil and bake to a crunchy, golden brown.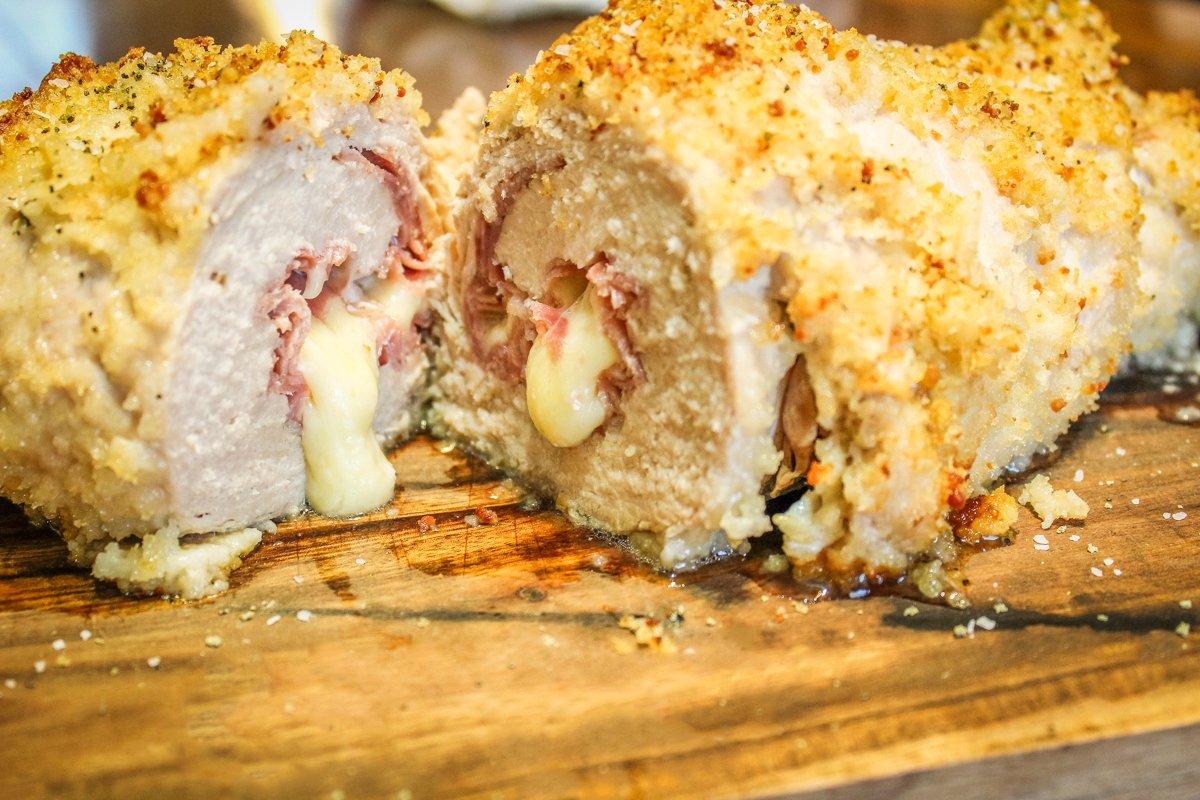 Ingredients
Side of a wild turkey breast, butterflied and pounded to an even thickness
8 ounces country ham, sliced thin
8 ounces brie, cut into slices
8 ounces Swiss cheese, cut into thick slices
Tablespoon Cavender's Greek Seasoning
salt and pepper
Coating
8 ounces Panko bread crumbs
4 ounces Parmesan cheese, finely grated
2 tablespoons all-purpose flour
Cooking Instructions
Butterfly the turkey breast by slicing from the side until nearly through the breast meat. Fold open like a book. Cover the breast with plastic wrap and pound the meat into an even thickness.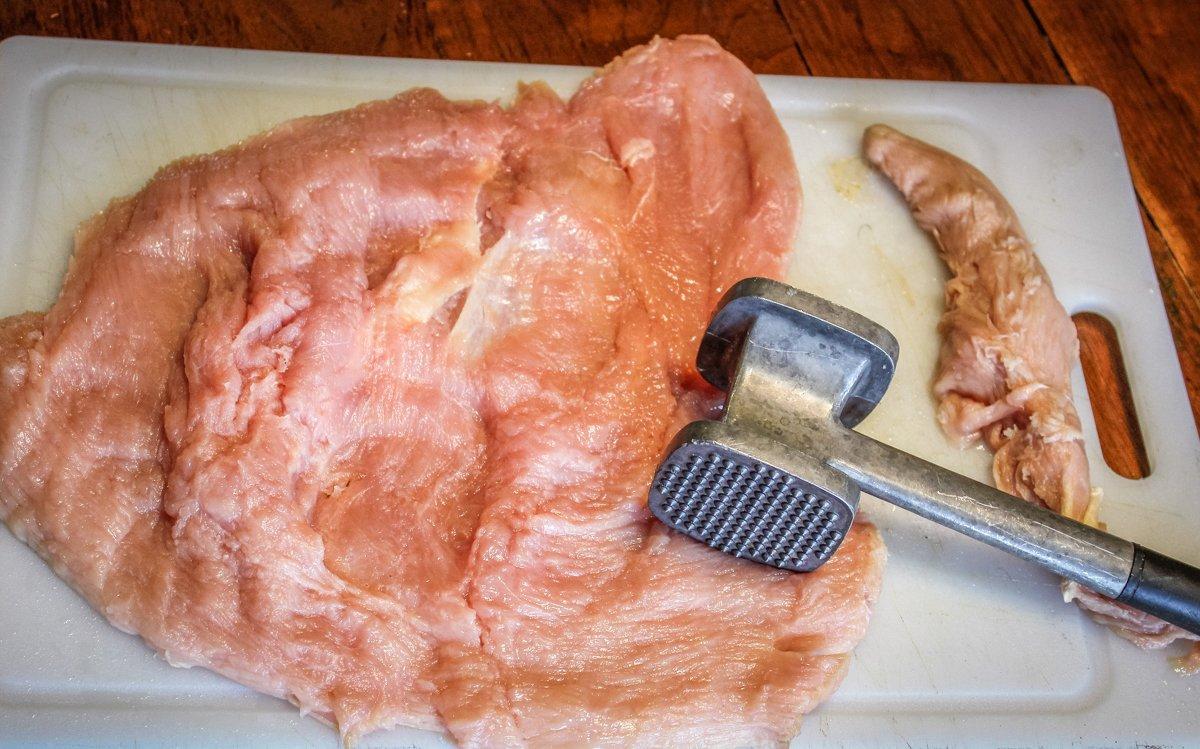 Mix the coating ingredients in a pyrex dish or sheet pan. Roll the turkey in the dredge to coat evenly. Place the turkey roll on an oiled sheet pan and spritz the surface with vegetable oil spray.
Roast at 350 degrees until the coating is golden brown and crunchy and the interior reads 160 on an instant read or remote thermometer. This one took about 45 minutes, larger rolls may take up to an hour, smaller rolls slightly less.
Let the Cordon Bleu rest for 10 to 15 minutes before removing the toothpicks and slicing.