Wild Turkey, Green Bean, Apple and Pecan Stir Fry Recipe
Turkey, apples, pecans, green beans are all traditional Thanksgiving ingredients. Why not combine them with a dash of Asian-inspired flavor? This stir-fry recipe is savory and tart, with just a touch of sweetness from the apples. The Granny Smith apples, lightly cooked green beans and a cup of pecans lend an awesome crunch to the finished dish.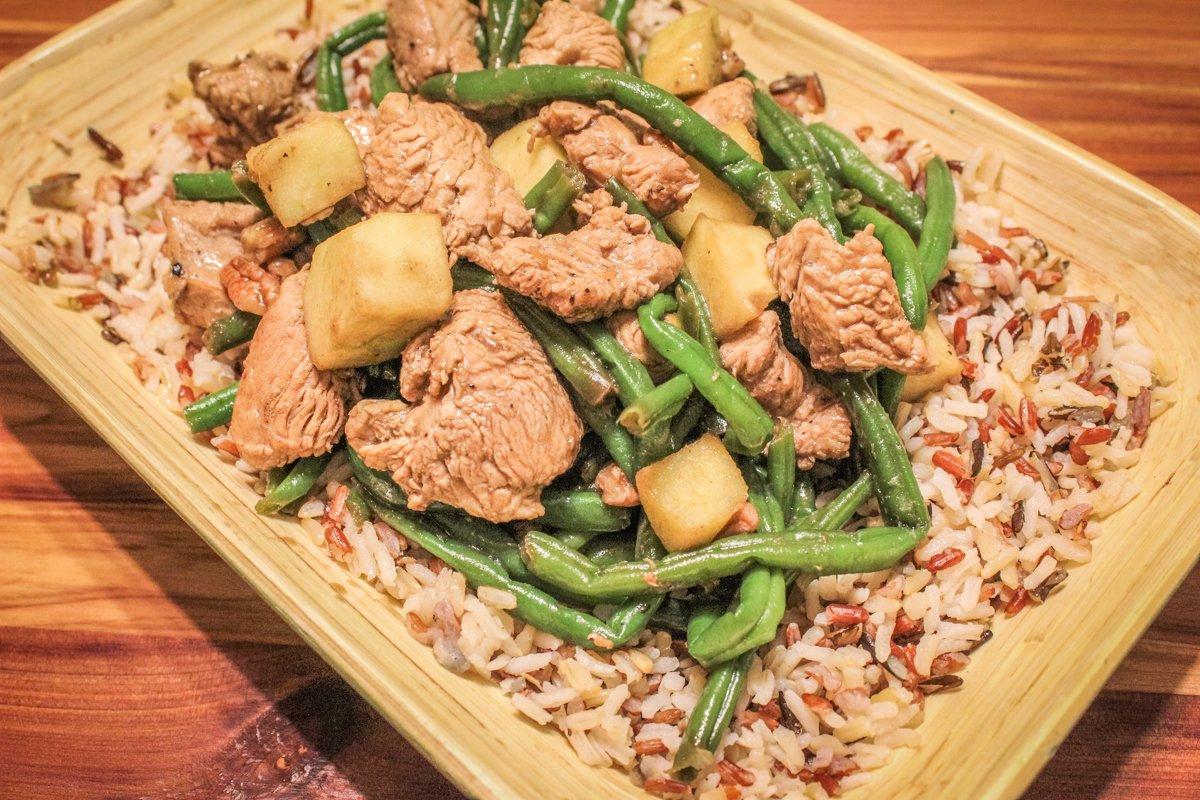 If you live in an area where fresh green beans are still available, then, by all means, use them, but a bag from your grocer's frozen food section will work as well. We served the dish over a mixture of long grain and wild rice for a complete meal.
Ingredients
1 side of a wild turkey breast 2-3 pounds, cut into bite-sized pieces
32 ounces frozen whole green beans
4 Granny Smith Apples, peeled and cut into half-inch cubes
1 cup pecan halves or pieces
1/4 cup oyster sauce
2 tablespoons soy sauce
1 tablespoon Chef of the Future Orange Ginger Pepper seasoning
1 teaspoon each, minced garlic and ginger
1 teaspoon Chinese 5-spice powder
Cooking Instructions
Start by heating a tablespoon of peanut oil in a wok over high heat. Once the oil starts to shimmer and you see tiny wisps of smoke, add the turkey. Season with the Orange Ginger Pepper seasoning and the Chinese 5-spice powder.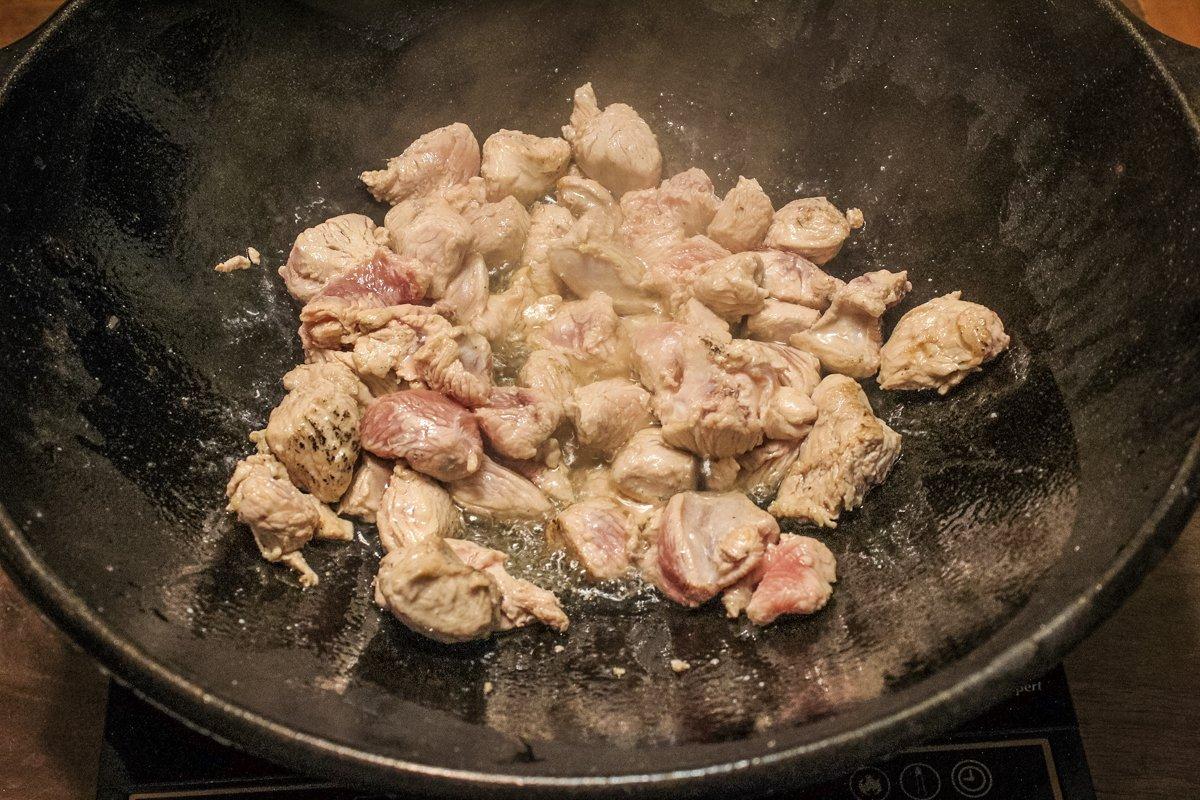 Stir-fry for 5 minutes, or until the turkey is just cooked through. Remove the turkey from the wok. Add the green beans, apples and pecans. Cook for an additional 10 minutes or until the green beans are cooked through, but still a bit crunchy.
Return the turkey to the wok, add the soy and oyster sauces. Continue cooking, stirring constantly, until everything is coated in sauce. Serve over a combination of long grain and wild rice.