Wild Turkey Leg Enchiladas Recipe
If every turkey hunter knew how good wild turkey legs and thighs can be, they would never be left in the woods again. It takes me about three minutes, or less, to skin and remove the legs and thighs from a turkey. That isn't a lot of time to nearly double the meat output on your gobbler. And slow-cooked wild turkey legs and thighs will rival just about any game dish.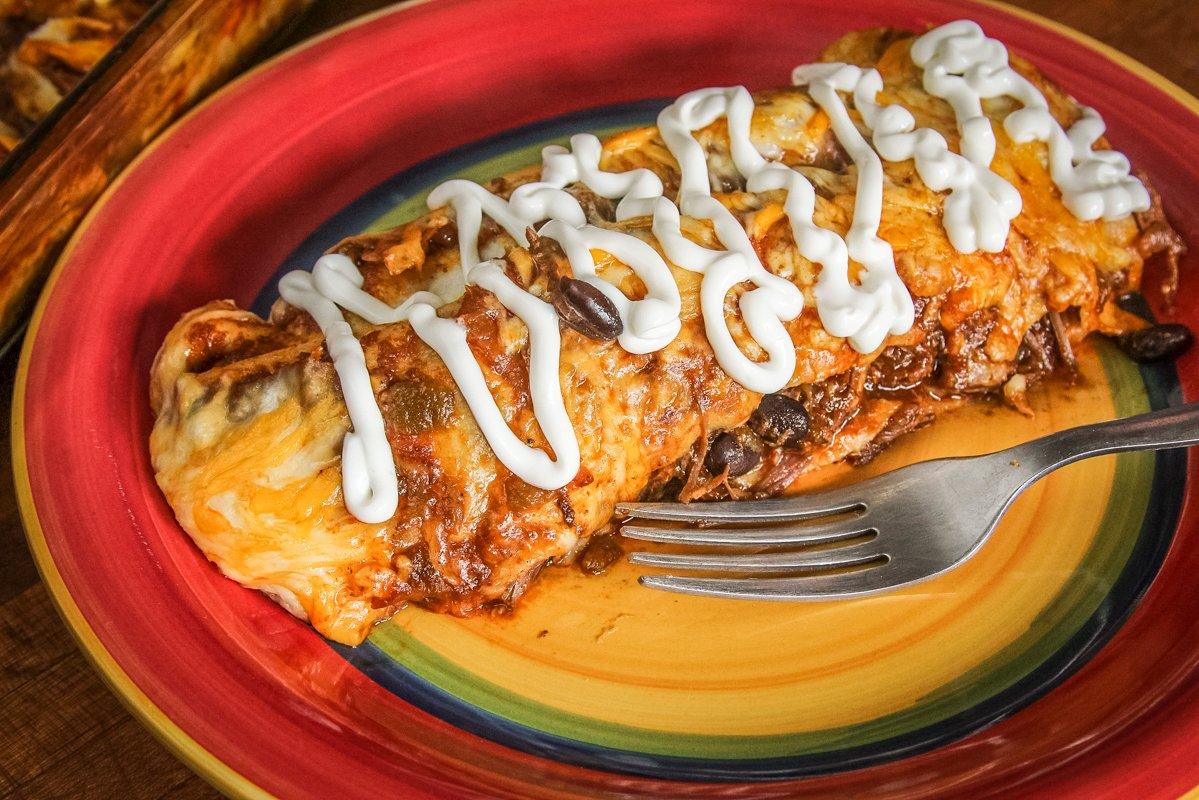 Like a lot of our wild turkey leg recipes, this one starts in our Weston Realtree Slow Cooker. The turkey pieces go in, bones and all, with red enchilada sauce, some roasted green chile peppers and a few spices to slow simmer all day while you are at work or out doing something fun.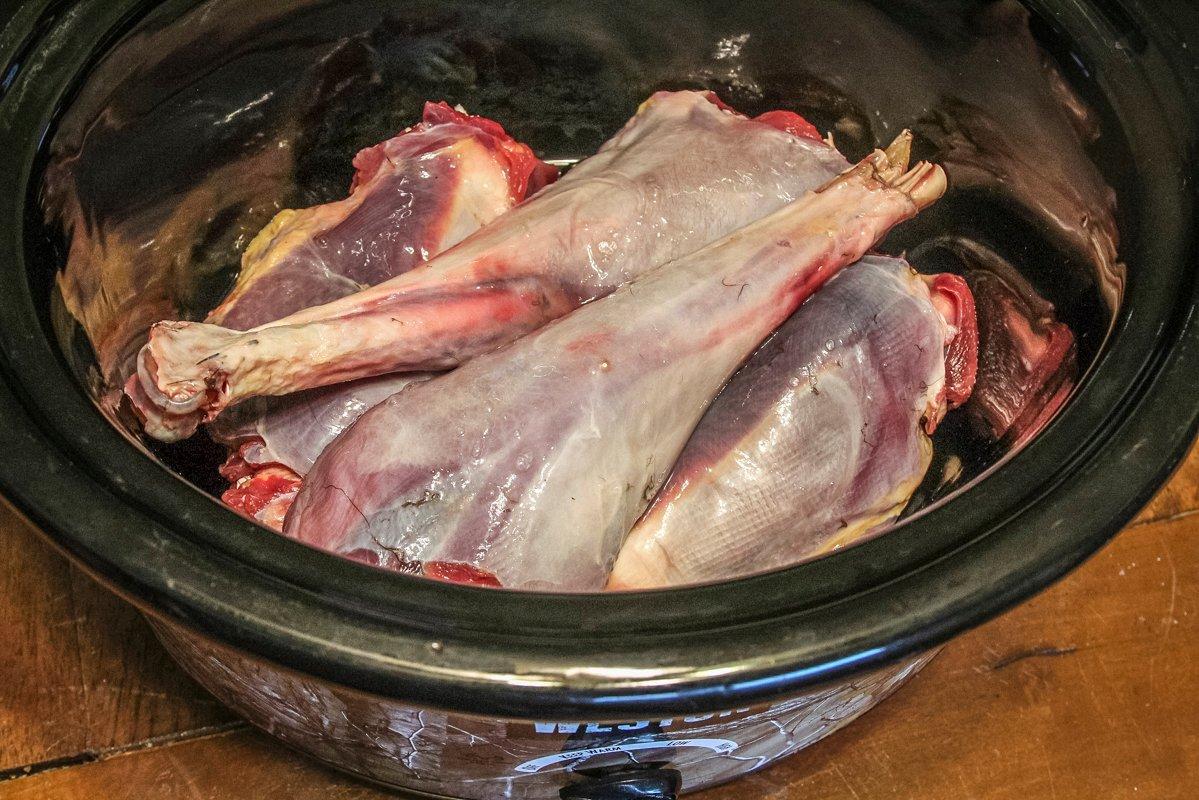 When you get home, simply remove the legs and thighs from the slow cooker, shred them with a fork, and add the meat back to the slow cooker along with black beans. After a bit more cooking time, spoon the mixture onto flour tortillas, and then roll and top with shredded cheese before baking.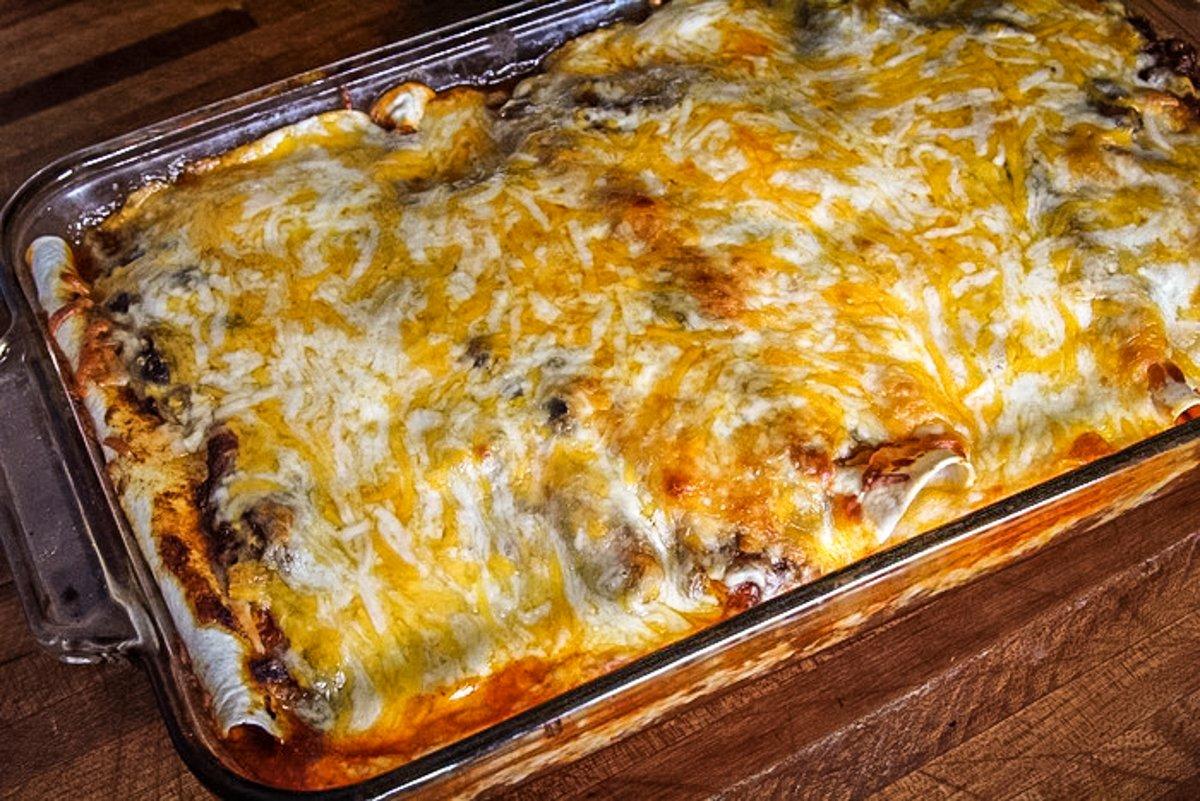 Ingredients
2 legs and 2 thighs from a wild turkey
1 28-ounce can red enchilada sauce
1 cup frozen or canned roasted green chile peppers
1 large yellow onion, diced
1 can black beans, rinsed
8 large flour tortillas
2 cups shredded cheddar or Mexican cheese blend
1 teaspoon salt
1 teaspoon black pepper
1 teaspoon ground cumin
1/2 teaspoon ancho chili powder
Sour cream, optional
Cooking Instructions
Add the turkey, enchilada sauce, green chile peppers, onion, salt, pepper, cumin and ancho chili powder to the slow cooker. Cook on high six to eight hours or until the turkey pulls easily from the bone. Remove the turkey from the slow cooker and allow it to cool for a few minutes.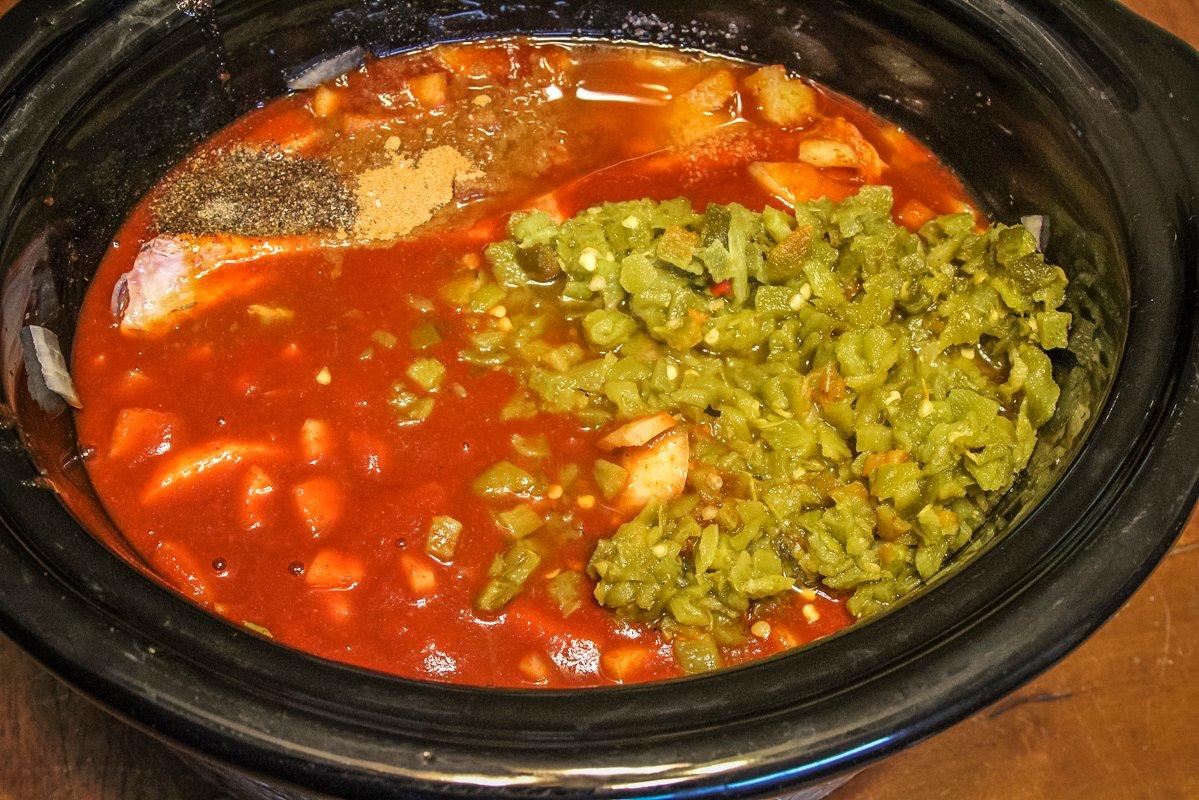 Reserve 1 cup of the cooking liquid from the slow cooker, leaving the rest of the liquid inside. Pull the turkey meat from the bones and shred it with forks. Return the meat to the slow cooker liquid and add the rinsed black beans. Continue cooking for one hour.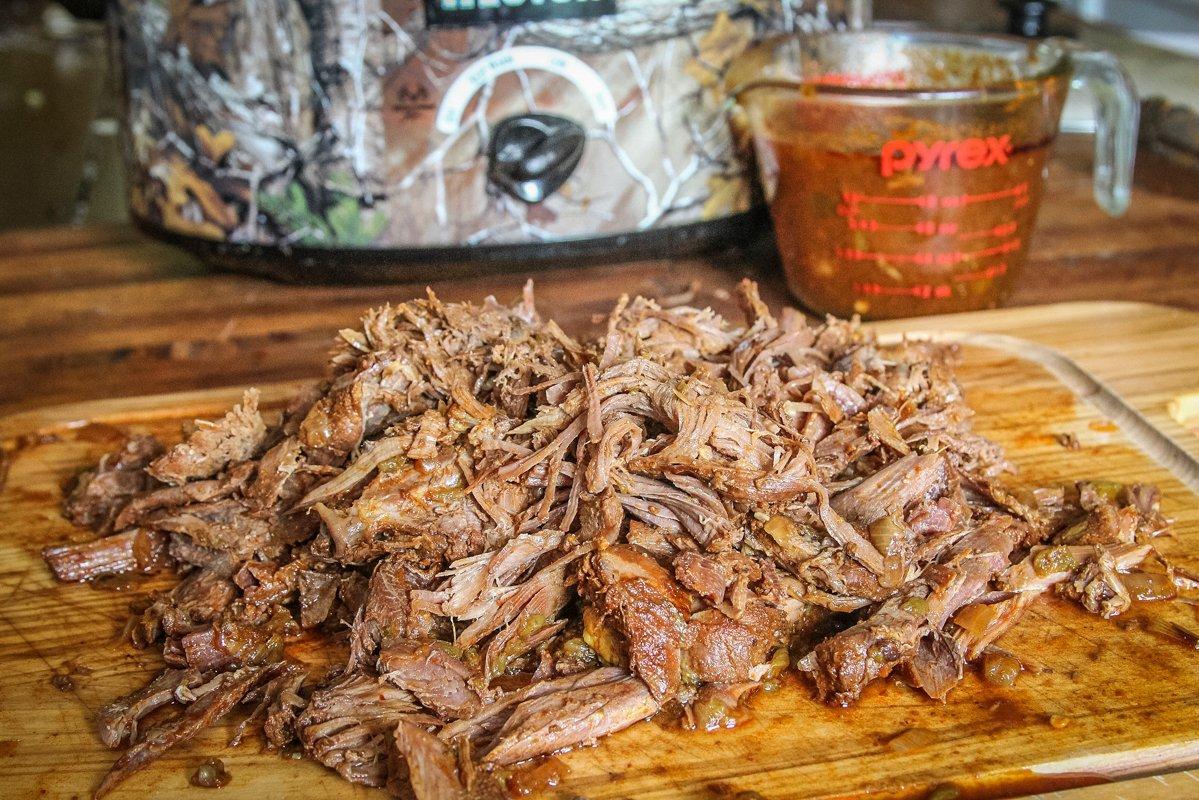 In the bottom of a large, oven-proof dish, spread half of the reserved cooking liquid. Spoon about 1/2 to 2/3 cup of the shredded turkey mixture down the center of a tortilla.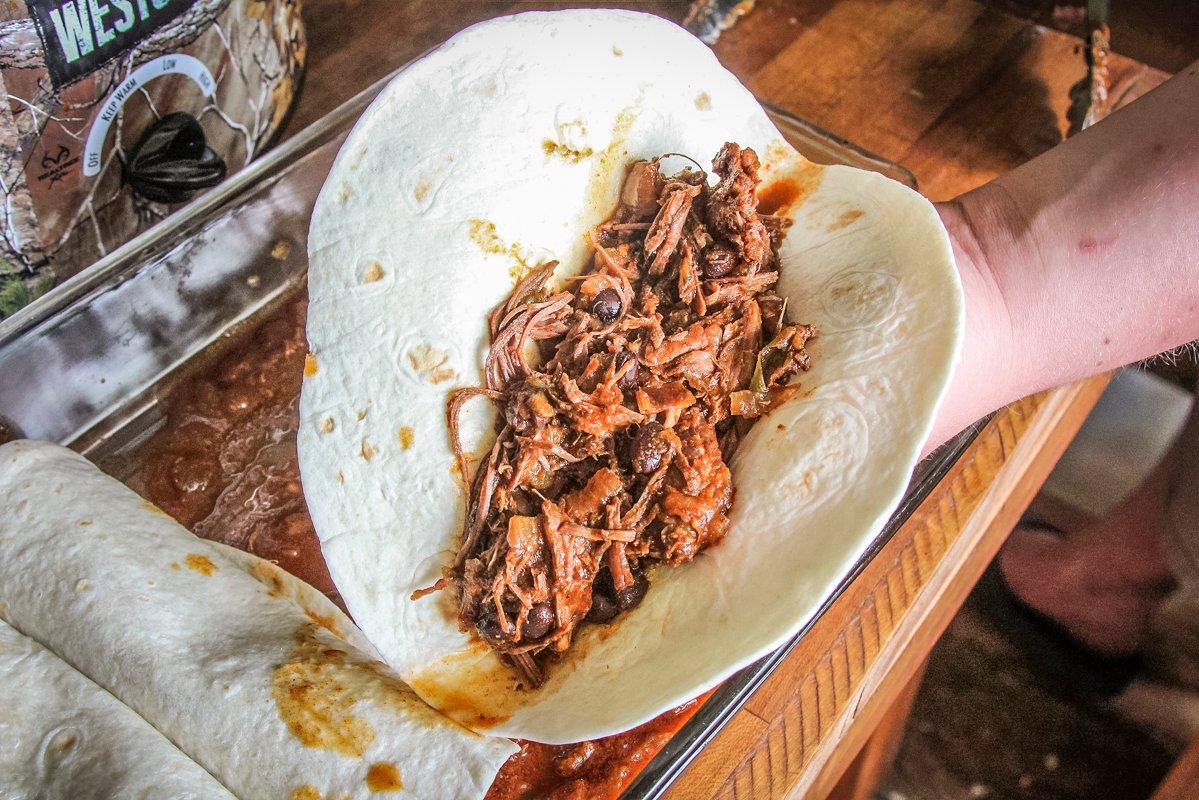 Roll the tortilla around the meat and place it into the dish. Repeat with remaining turkey and tortillas until the dish is full. Spread the remaining sauce over the top of the rolled enchiladas.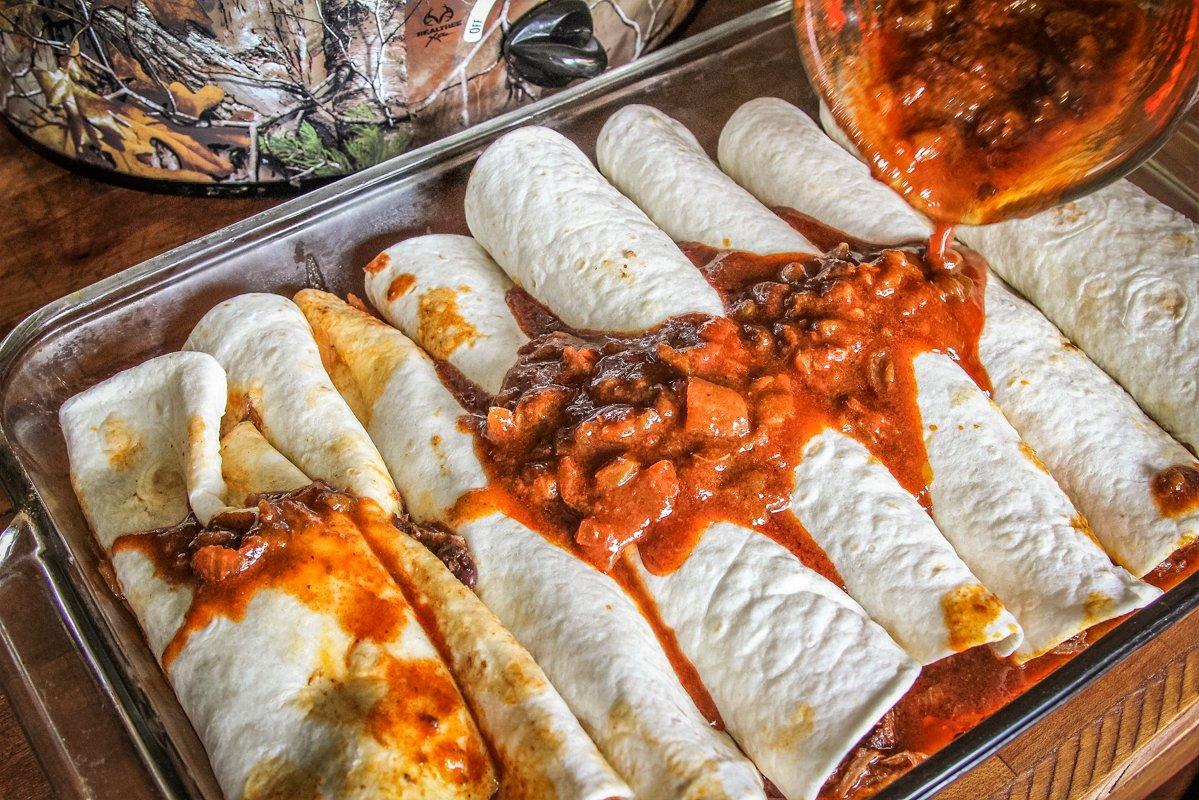 Top with the shredded cheese and place the dish into a pre-heated, 350-degree oven. Bake for 20 to 30 minutes until the cheese has melted and the top of the enchiladas are golden brown. Serve with sour cream, if desired.