Wild Turkey Stir Fry with Redbud Seed Pods and Wild Asparagus
One of my favorite signs of spring is the explosion of magenta-colored blooms from the Eastern Redbud (Cercis Canadensis) across the forest landscape. And not just because they are a nice splash of color after a long, cold winter or the fact that they normally coincide with turkey season. Both the blooms and the seed pods from the redbud are not just edible but are actually delicious.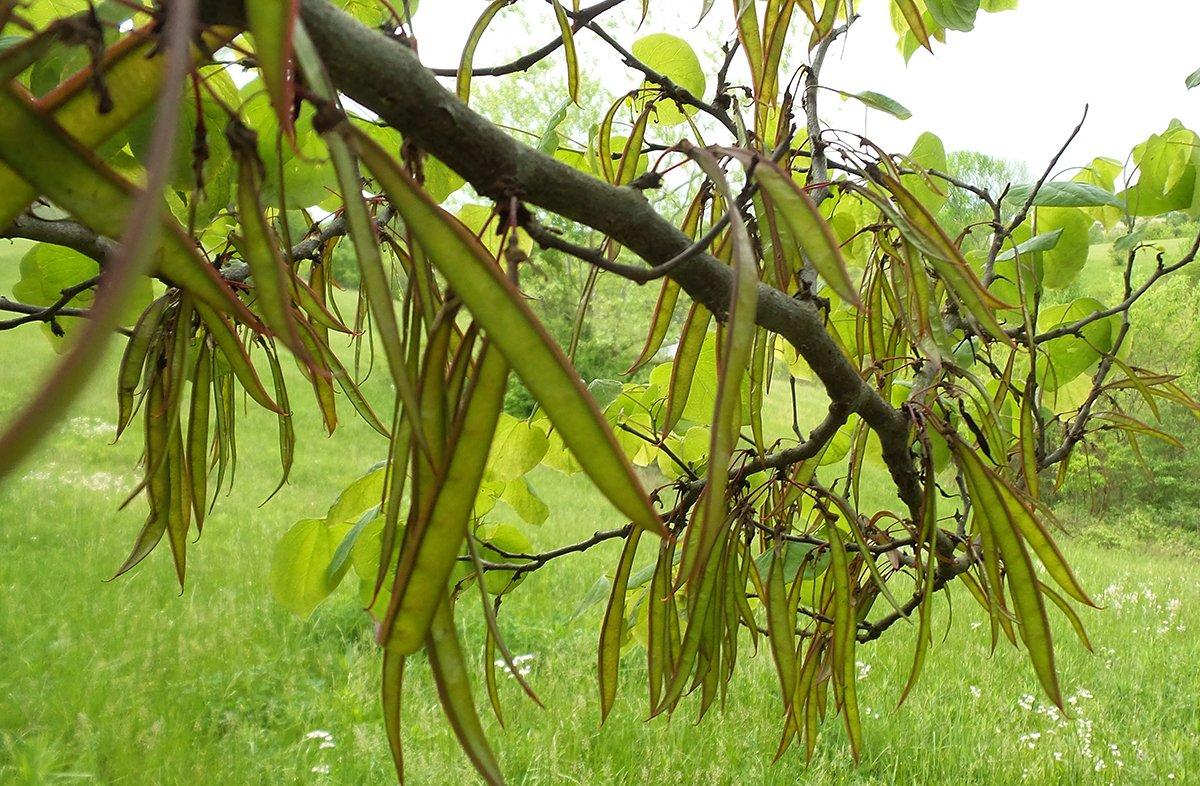 Many thanks to avid hunter, wild game chef and forager, Julie Gracie, for the inspiration behind this one. Since redbuds and wild turkey just seem to go together, we diced up one side of a turkey breast and stir fried it with redbud seed pods, wild asparagus, and locally grown mushrooms. The sweetness of the teriyaki sauce matches up nicely to the sour redbud pods and the heat from the pepper flakes.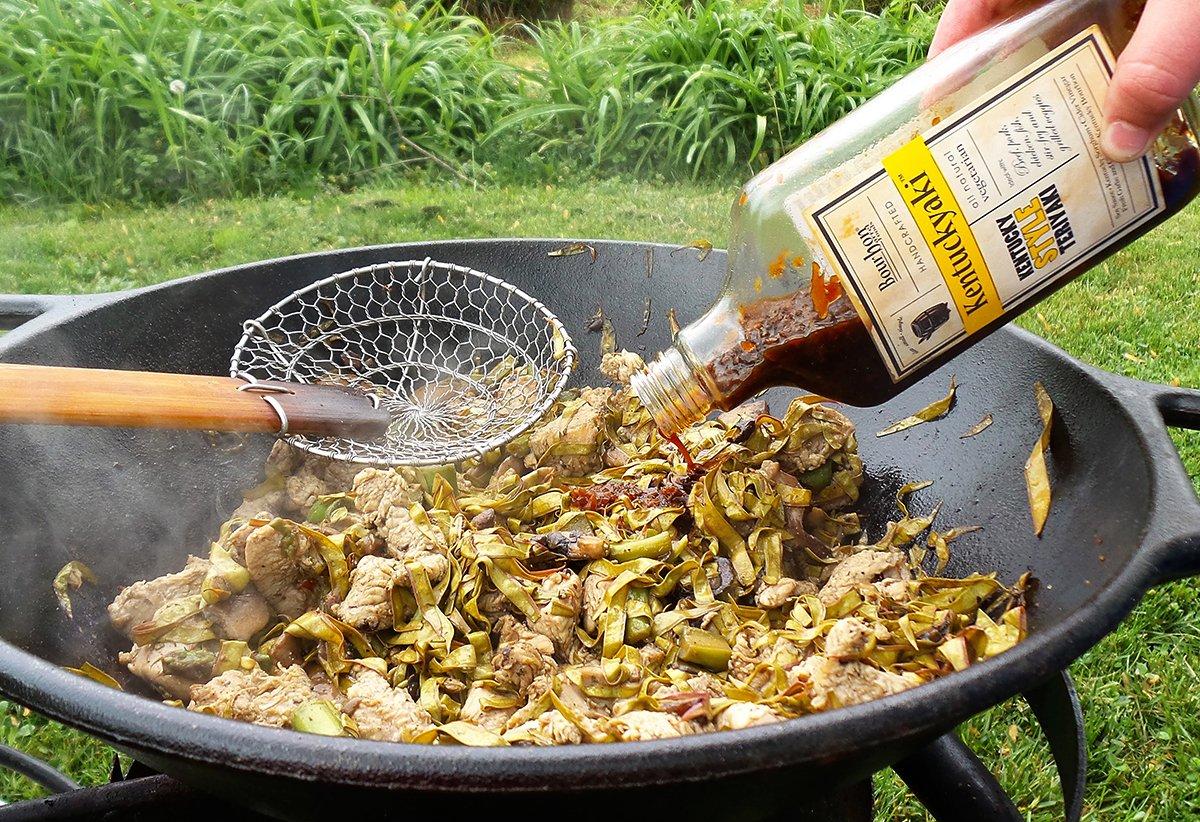 Ingredients
1 half of a wild turkey breast, sliced across the grain into thin strips
3-4 cups redbud seed pods, picked while young and tender
2 cups of asparagus, foraged or store bought, diced into one inch pieces
1 pound of your favorite mushrooms, sliced
½ cup Kentuckyaki or your favorite teriyaki sauce
¼ cup soy or fish sauce
1 tablespoon garlic, diced
1 teaspoon salt
1 teaspoon white pepper
½ teaspoon red pepper flakes
¼ cup sesame or peanut oil
Cooking Instructions
Start by heating your wok over high heat for a few minutes. Pour in the oil to heat then add the turkey. Stir for five to 10 minutes until the turkey is just cooked through. Remove the turkey from the wok and reserve. Add the asparagus and cook for three to four minutes then add the mushrooms and cook for an additional three minutes. Next, add the redbud seed pods and toss until the pods are soft, about three more minutes.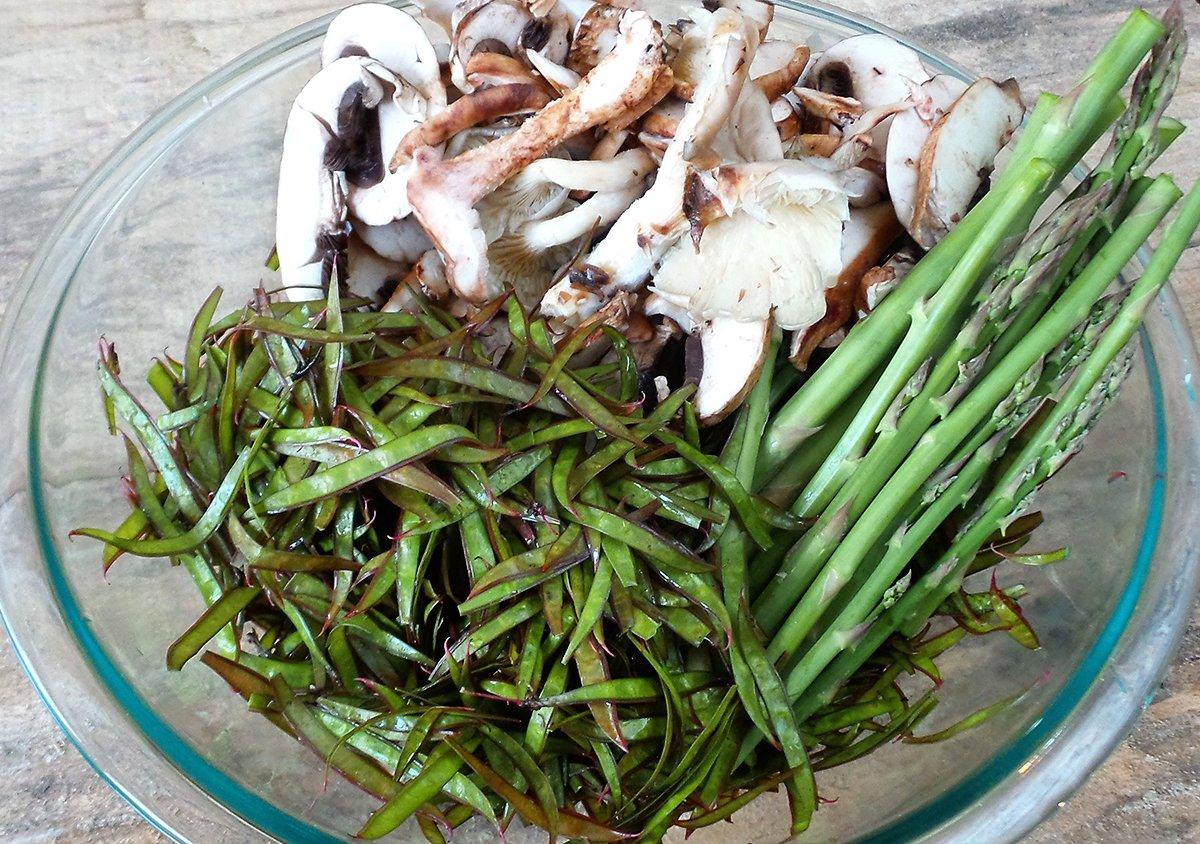 Return the turkey to the wok and add the garlic, Kentuckyaki, salt, white pepper and red pepper flakes. Reduce heat and stir in the soy sauce. Serve over rice or noodles.