Wild Turkey With Mushrooms and Balsamic Vinegar
Need another quick and easy weeknight family dinner? This wild turkey dish cooks in about 30 minutes, and the flavors of sautéed mushrooms and balsamic vinegar will make it a hit with the entire family.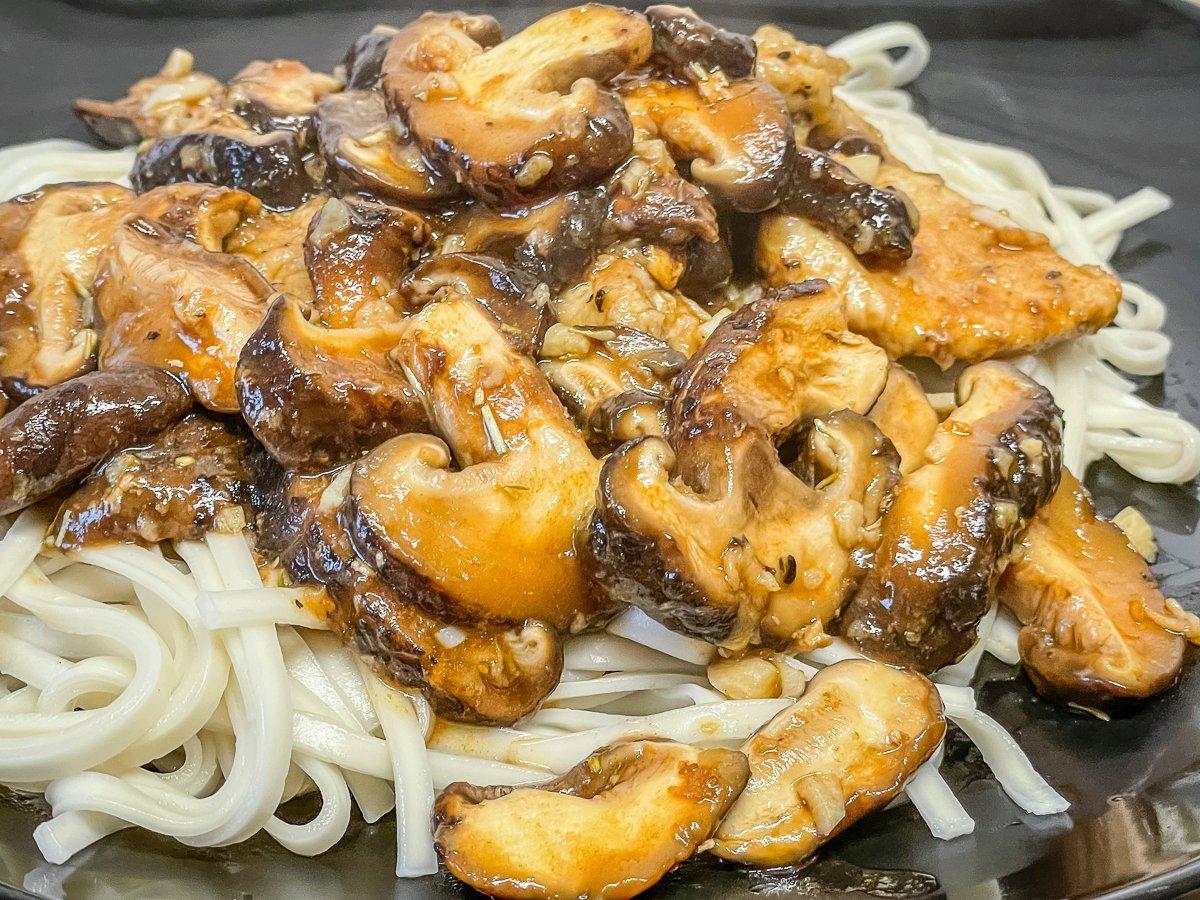 Serve the dish over rice or noodles and with a side salad, and you have a complete meal in less time than it takes to get a pizza delivered.

Ingredients
1 pound wild turkey breast, cut into strips across the grain
Salt and pepper to taste
4 tablespoons all-purpose flour
3 tablespoons olive oil
6 cloves garlic, finely chopped
3/4 pound fresh mushrooms, sliced
3/4 cup chicken broth
1/2 cup balsamic vinegar
1/4 teaspoon dried rosemary
1/4 teaspoon dried thyme
1 bay leaf
Prepared noodles or rice
Cooking Instructions
Season the sliced turkey with salt and pepper.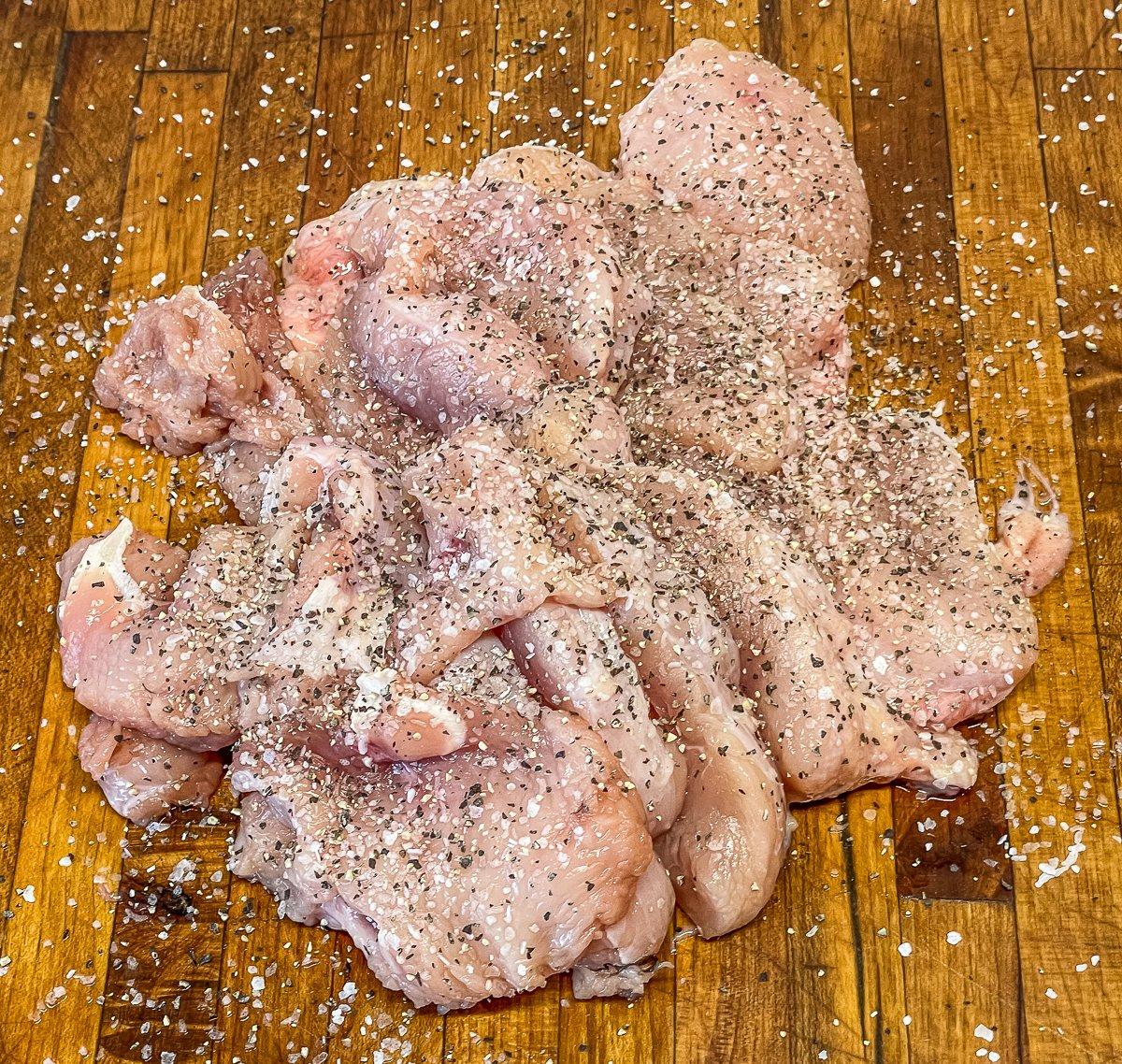 Season the flour with salt and pepper and toss the turkey in the flour mixture.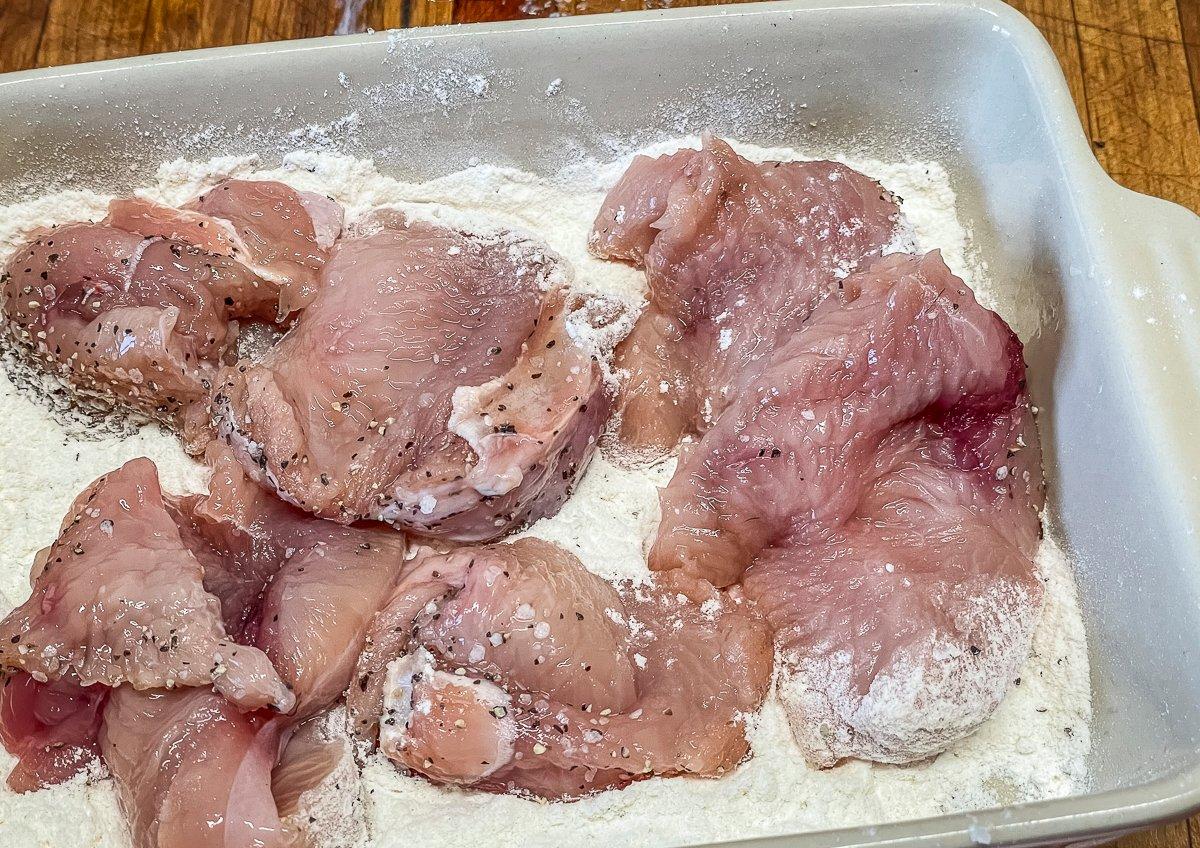 Heat oil in a skillet over medium-high heat and sauté the turkey until it is nicely browned on one side, about 3 to 5 minutes. Flip the turkey pieces.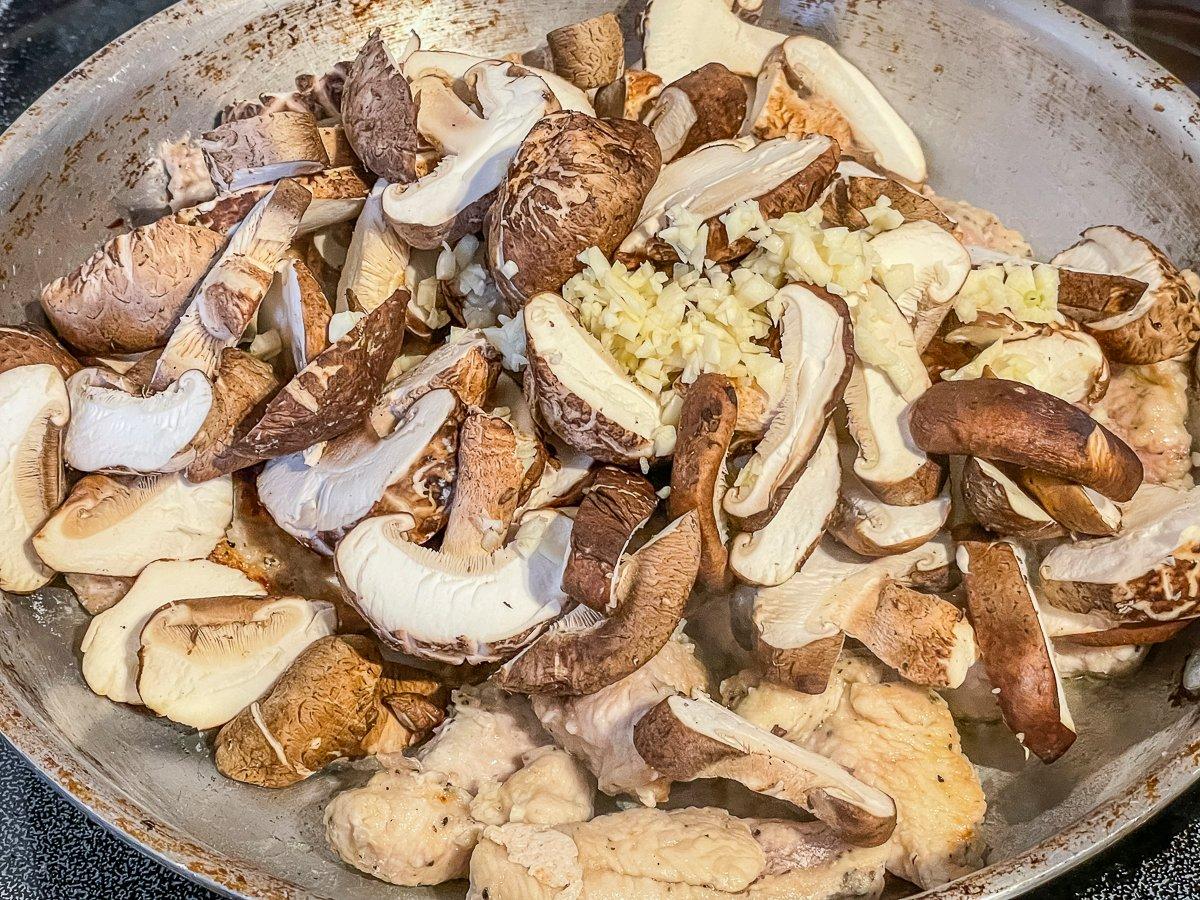 Reduce the heat to medium. Add the garlic and mushrooms. Cook for about 3 minutes, then add the chicken broth, balsamic vinegar, rosemary, thyme, and bay leaf. Cover and simmer for 10 minutes, stirring occasionally.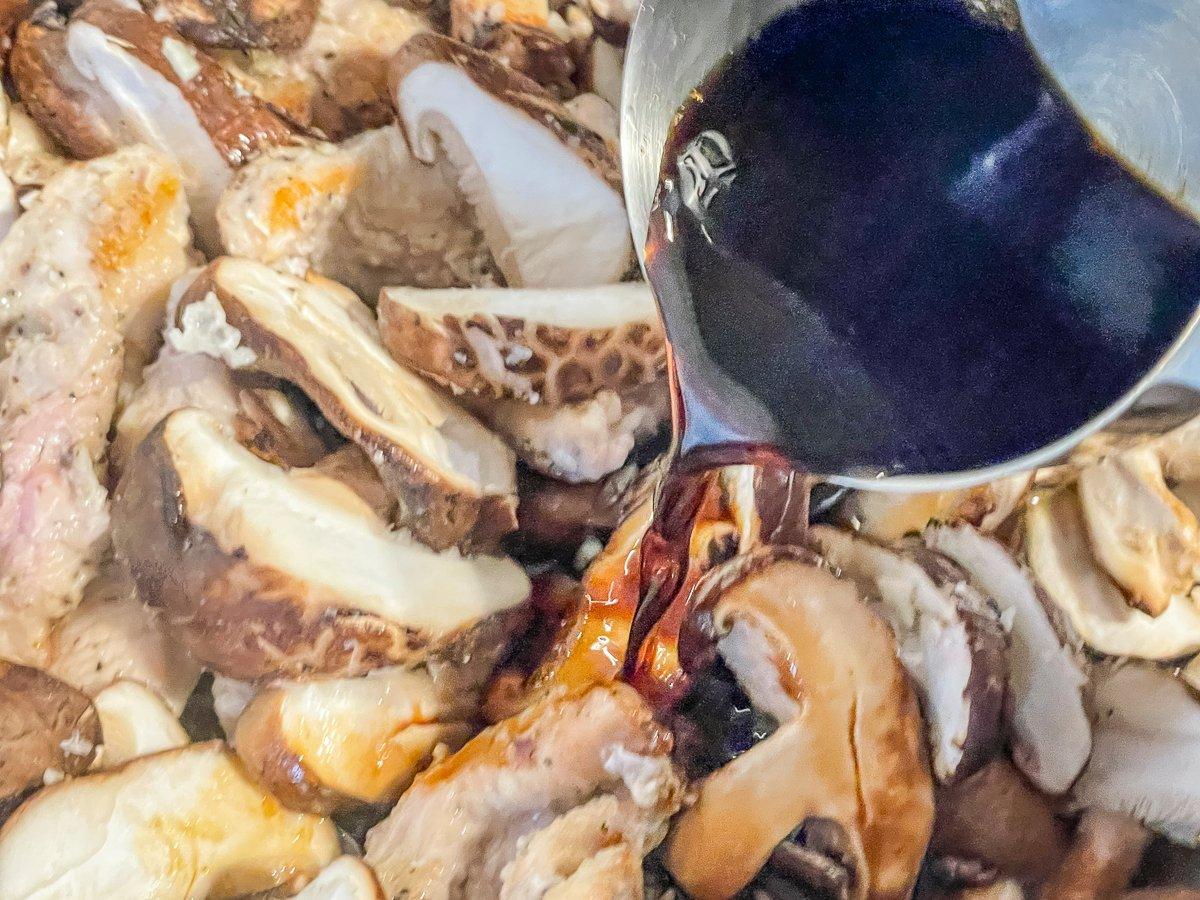 Move the turkey from the skillet to a warm platter, cover with foil, and set aside. Turn the heat back up to medium high and simmer the sauce, uncovered, to thicken, about 6 to 8 minutes.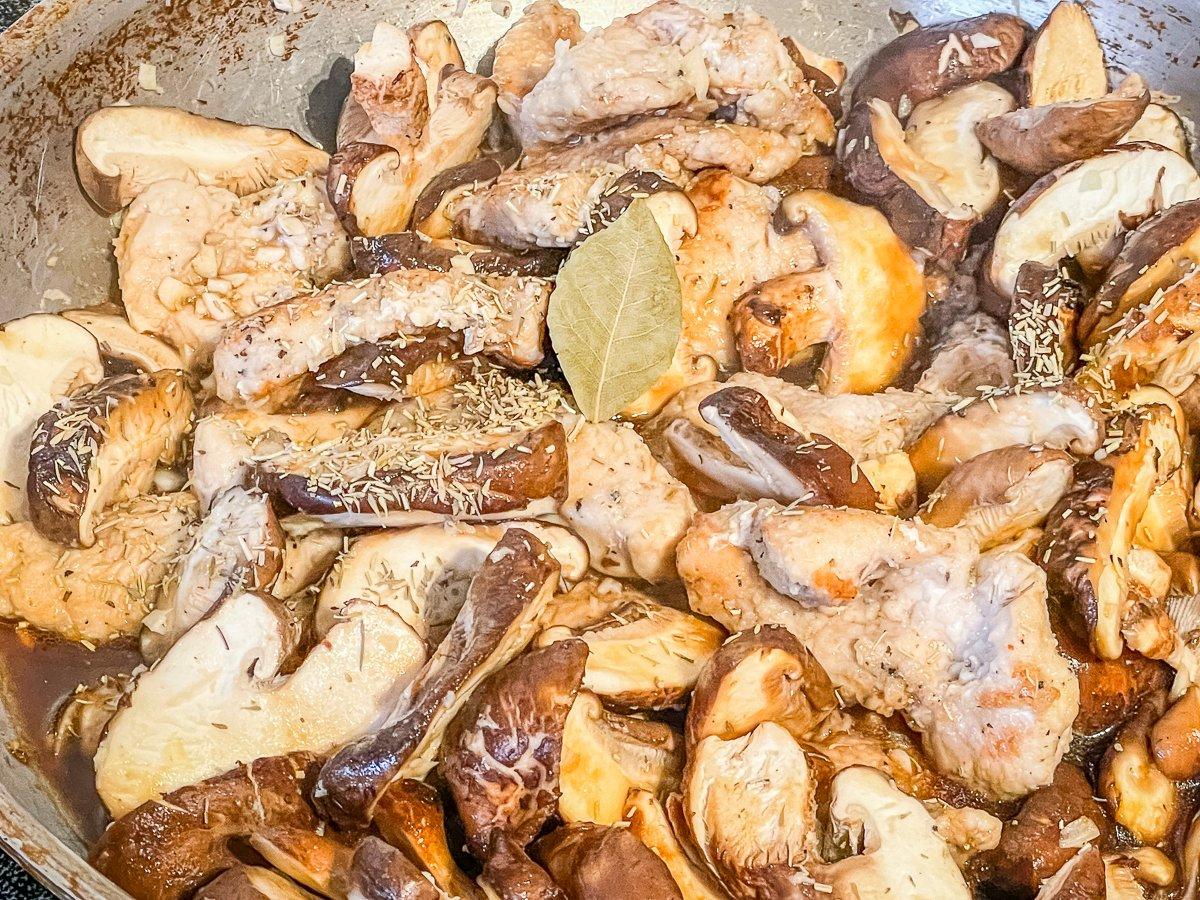 Discard the bay leaf. Remove the pan from the heat, return the turkey to the skillet, and toss to coat with sauce. Serve over rice or noodles.