Beer Battered Morel Mushrooms
It was a decent morel season here in the Midwest. Everyone loves fried mushrooms and I'm no exception. But I don't like it when the breading completely covers the flavor of one of the best mushrooms on the planet.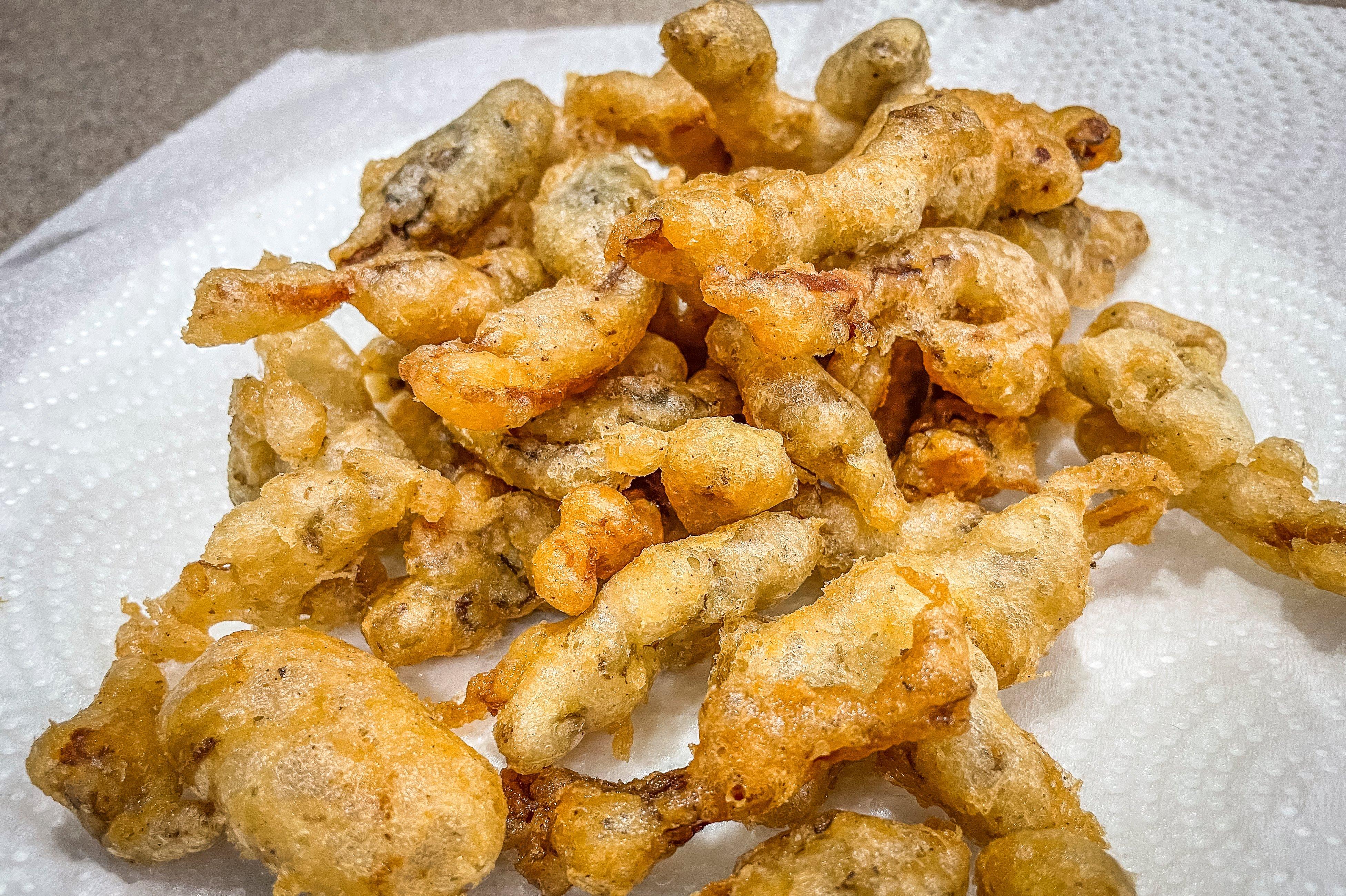 The thin beer batter makes for a crisp mushroom without covering up the flavor.
Morels have a lot of crooks and crannies. That means they can hold critters and debris. I like to give mine a good soak and rinse with cold water. Then I pat them dry with paper towels before cooking.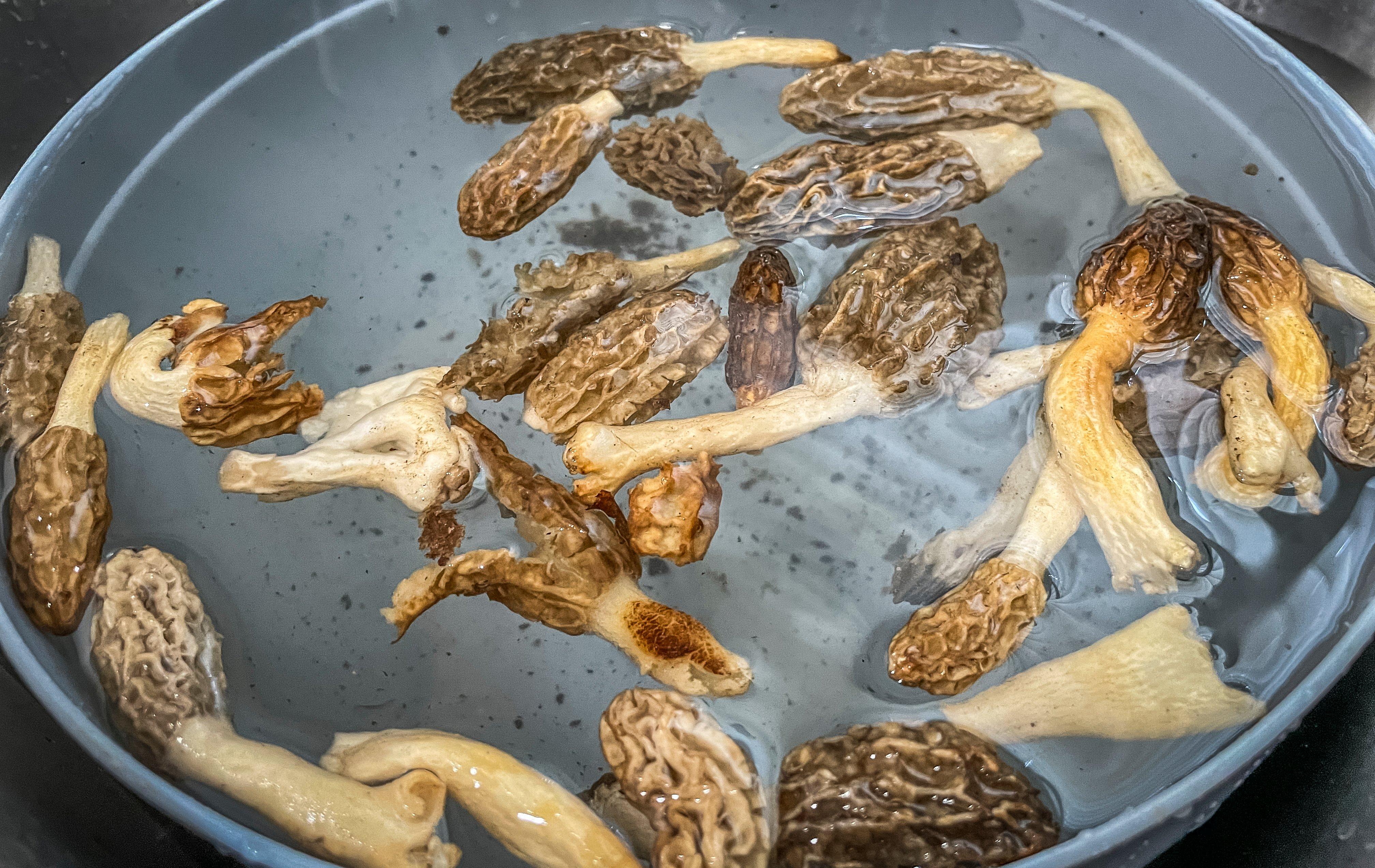 Remove bugs, dirt, and leaf litter with a rinse and soak in cold water.
Since morels can be hard to find and on the scarce side, I slice the larger ones in half to extend the mushrooms and give everyone plenty.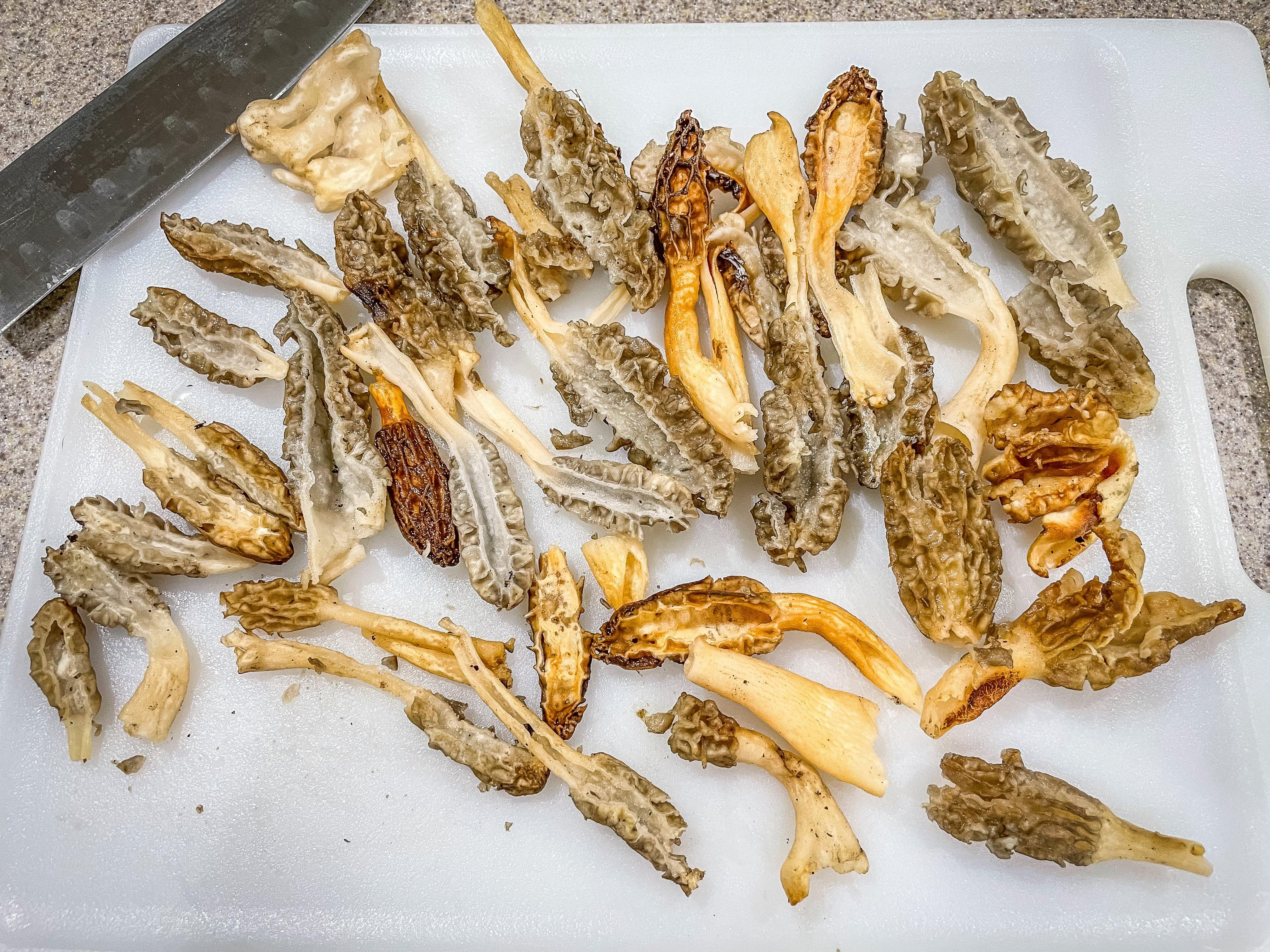 Slice the mushrooms in half and pat them dry with paper towels before frying.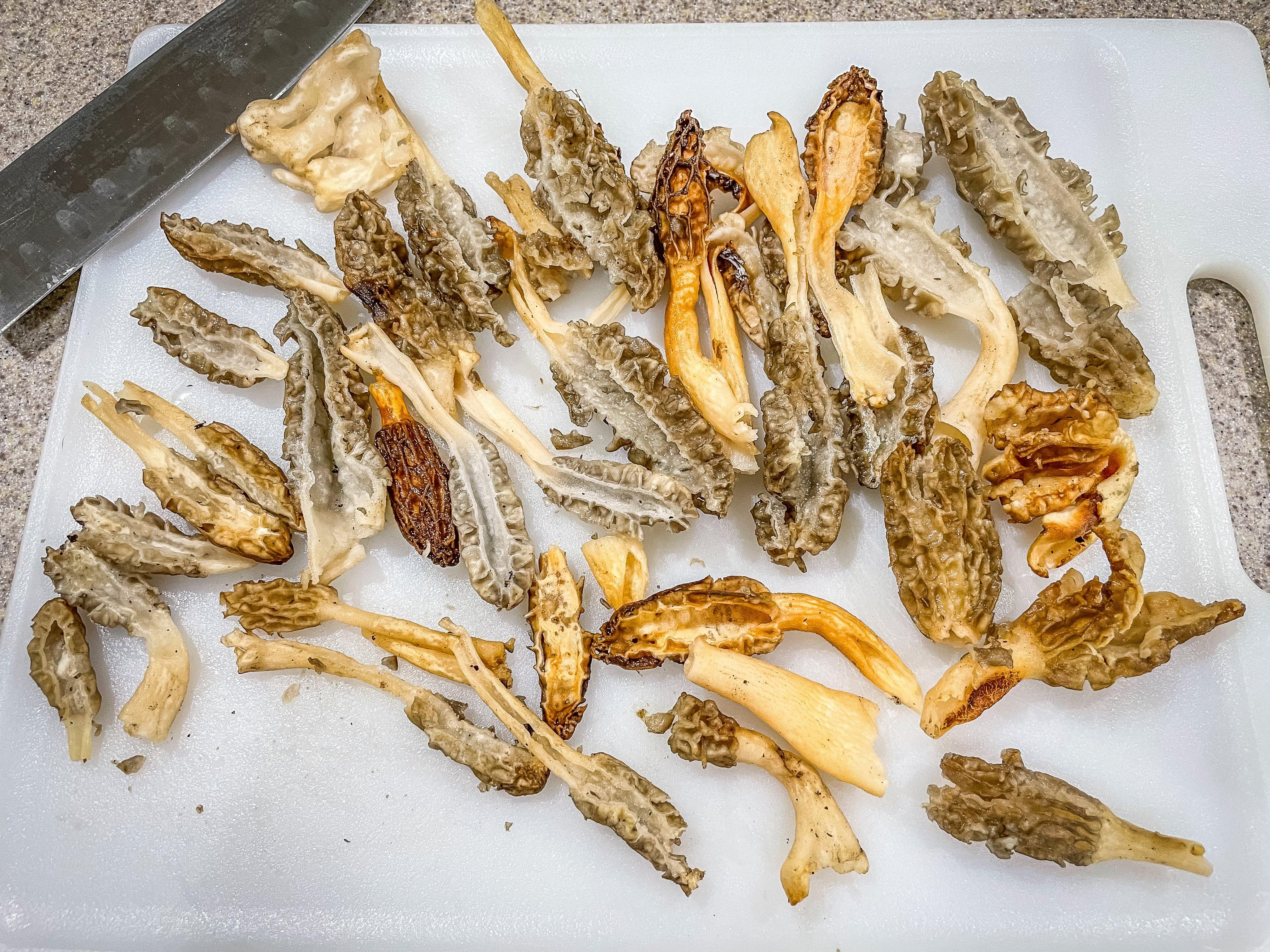 Slicing the mushrooms makes them cook faster and go farther to feed a crowd.
One way to get a crispy coating and still taste the mushroom is to use a thin beer batter. First dust the mushrooms in a flour and cornstarch blend before battering.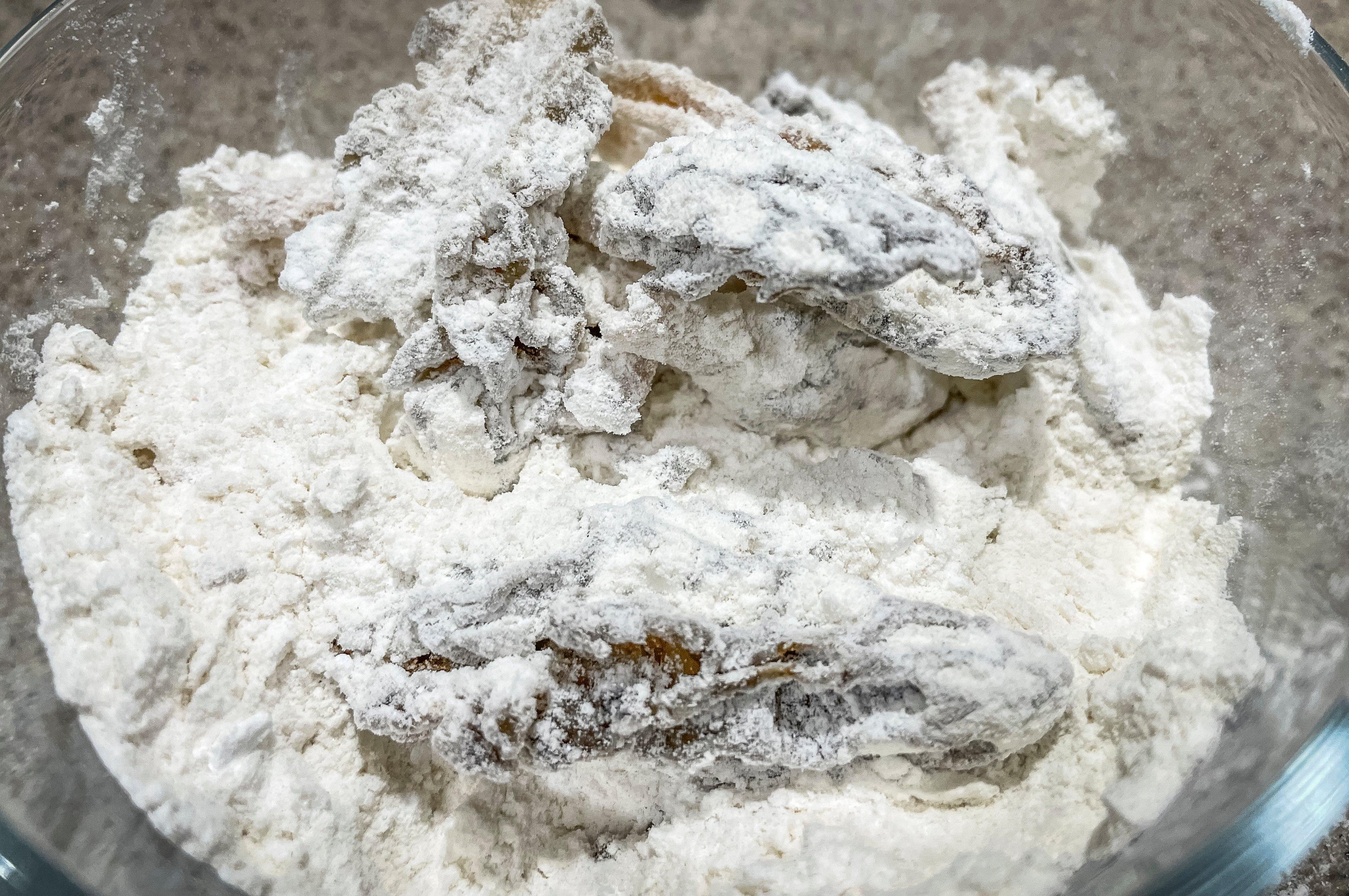 Dip the mushroom, then lift it up and let the excess batter drain before dropping it into hot oil. For the batter, we use a seasoned flour by the name Kentucky Kernel. You can find it in many grocery stores or order it online. If you can't find it, just use your favorite seasoned flour or season your own with salt, pepper, garlic powder, and cayenne. Just use your favorite beer.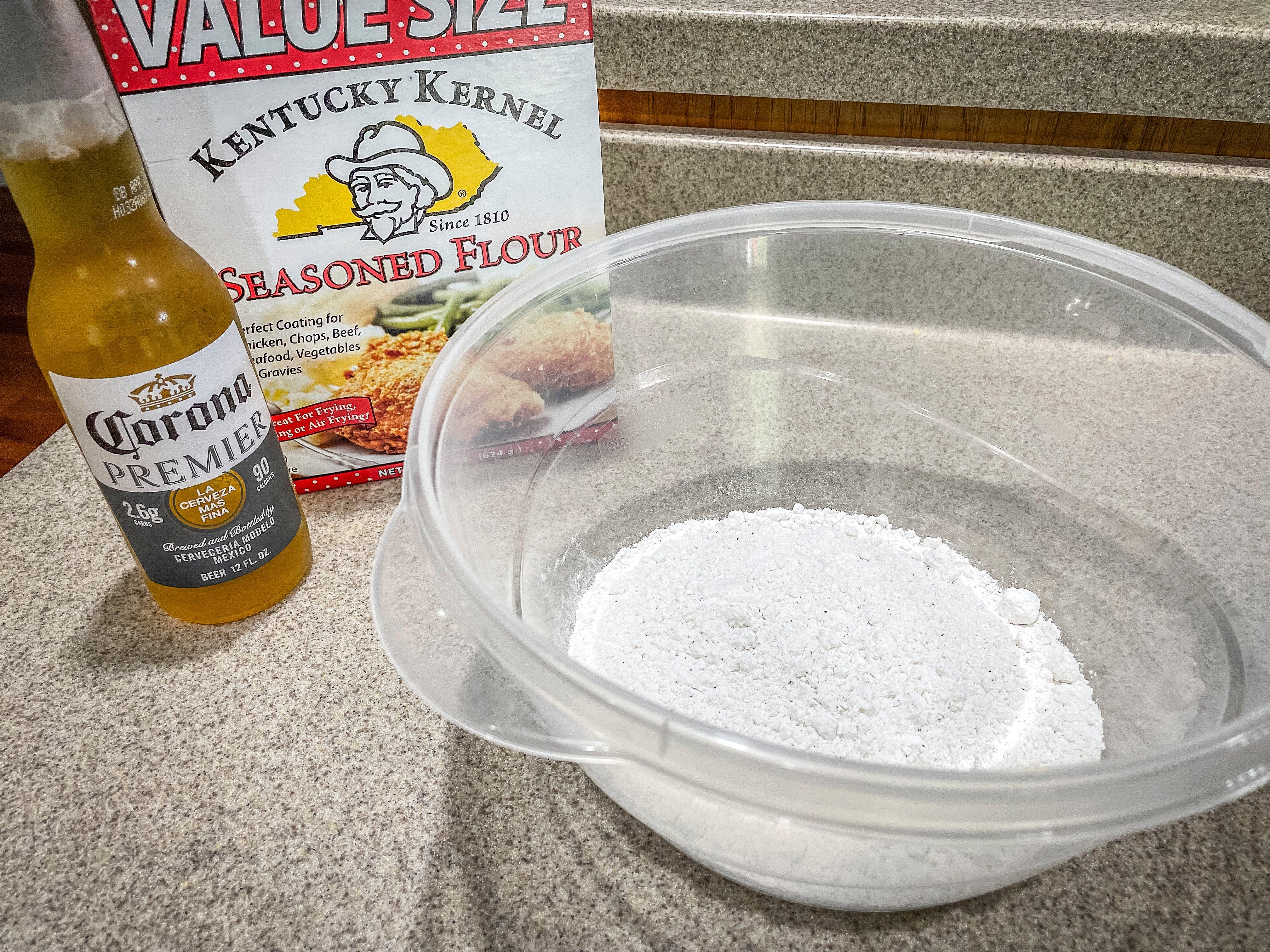 Make the batter with seasoned flour and whatever beer you have on hand.
Heat 2-3 inches of oil in a small dutch oven or large saucepan. Mix the all-purpose flour with the cornstarch. Toss the mushrooms in the flour/cornstarch mix to lightly coat.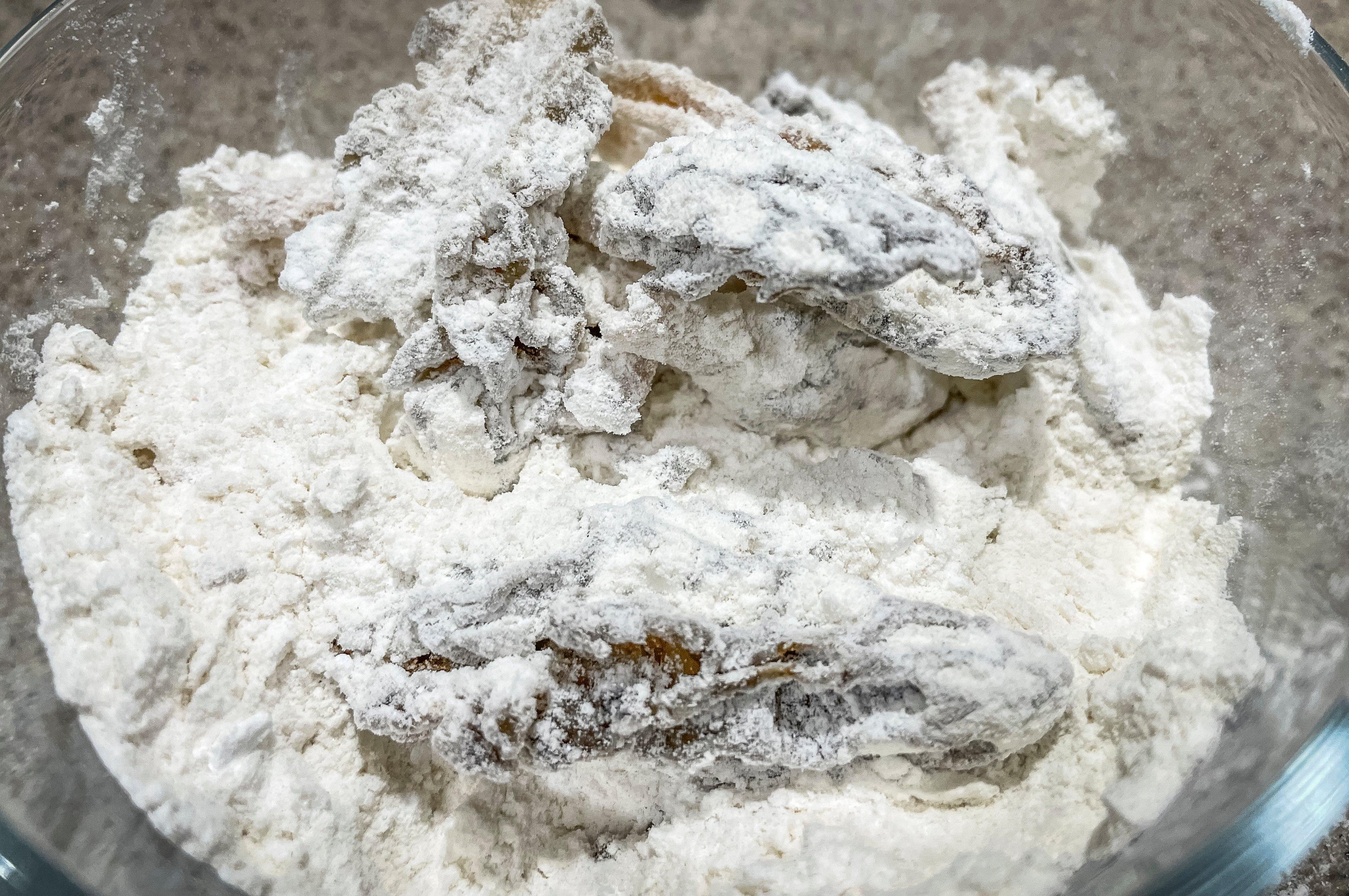 Before dipping the mushrooms in the beer batter, give them a toss in a dry flour mixture for an extra crispy finish.
Mix the batter ingredients in a large bowl. Add the mushrooms to coat.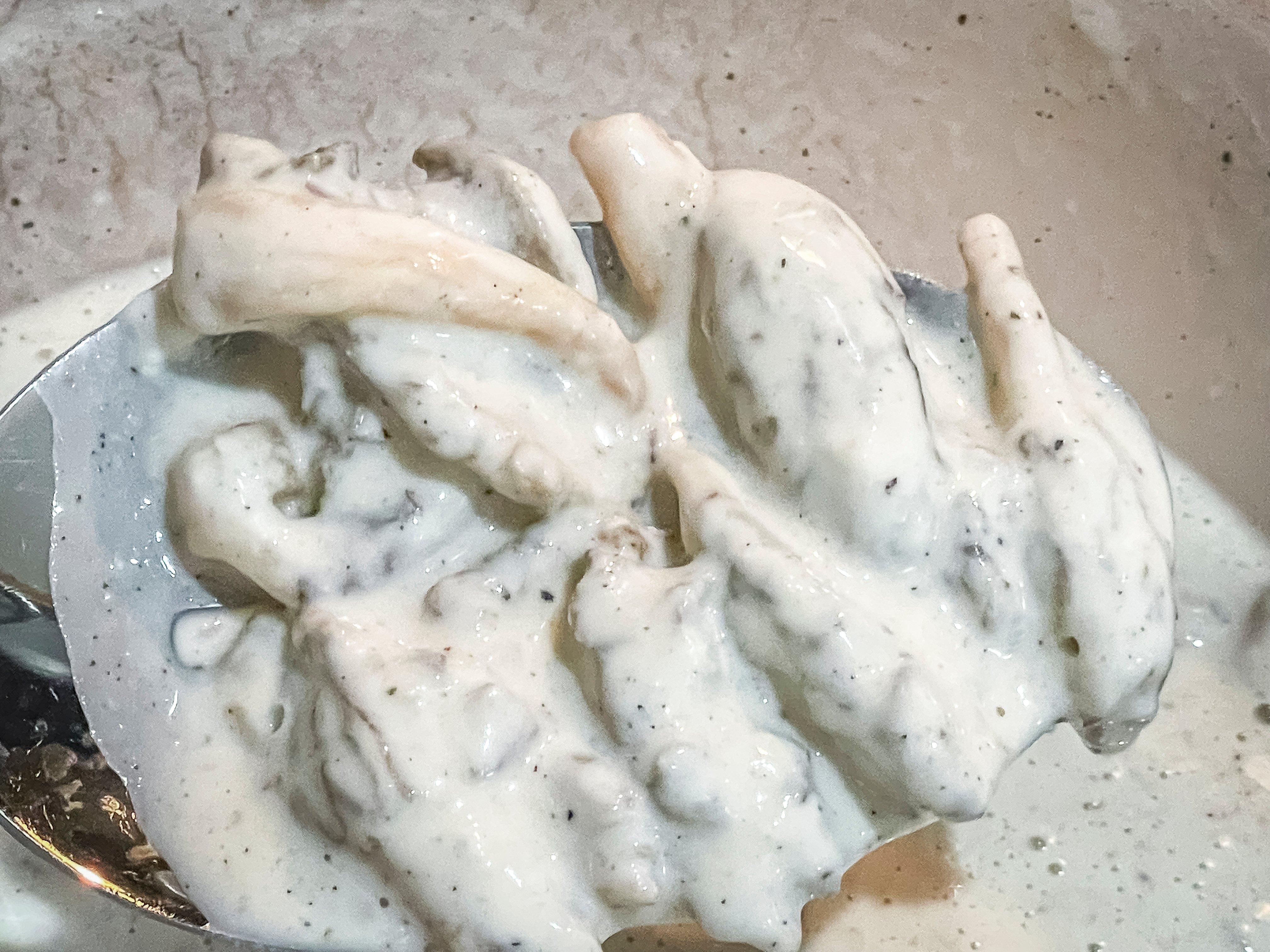 Dip the floured mushrooms in the beer batter, then remove with a slotted spoon and allow the excess batter to drain.
Once the oil reaches 350 degrees, use a slotted spoon to lift the mushrooms from the batter and allow all excess batter to drain. Add the mushrooms to the oil one at a time. Fry for 3-4 minutes until golden brown and crisp. Don't overcrowd the pan. Move the cooked mushrooms to a paper-towel-lined platter and fry the remaining mushrooms.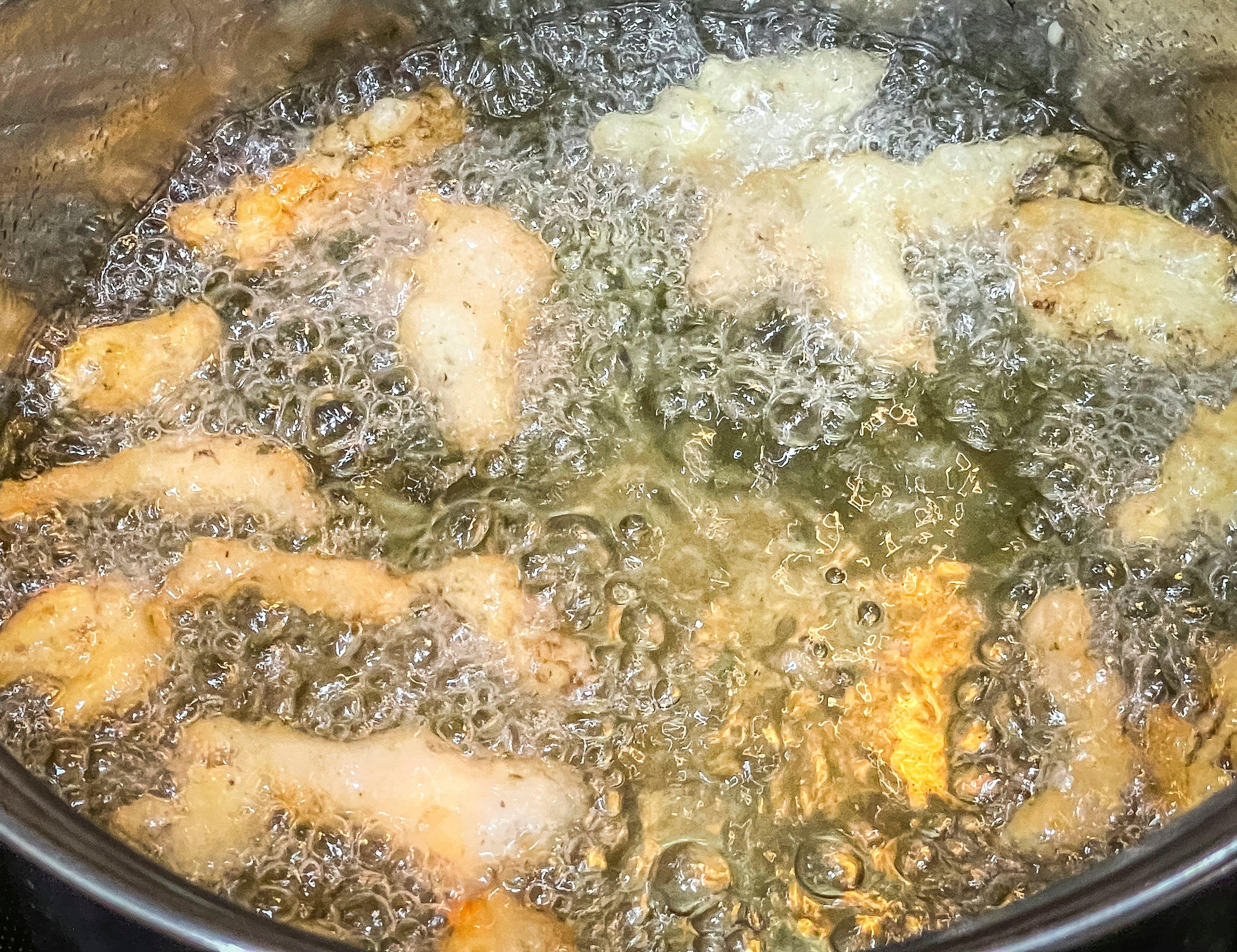 Fry in 2-3 inches of 350-degree oil until crisp and golden brown.
Ingredients
8 ounces morel mushrooms
1 ¼ cup seasoned flour like Kentucky Kernel
1 cup beer or carbonated water
3 tablespoons cornstarch
2 teaspoons baking powder
½ cup all-purpose flour
2 tablespoons cornstarch
Oil for deep frying