If you want to chase gobblers around the country, check out the advice from guys who do it every season
The familiar gravity of the open road is strong as black coffee, as familiar as the playlist you sing to, beating time on the steering wheel. Landscapes slip by like a movie on fast forward. Gas stop to gas stop, you wheel through the dark to the season's first daybreak gobble — a sweet payoff like running the table in a game of pool.
But first, you've got to plan a window of time and negotiate for it if you've got a family, or significant others, or if you are gainfully employed or have other pressing responsibilities.
Once these duties are covered, it's important to cobble together specific states and, yeah, subspecies to hunt, if that's important to you. Next — and this is crucial — you need to plot good pit stops: places to eat, camp, stay, loaf, catch a nap by the roadside. Easing off the high-speed asphalt for a 20-minute eye rest can be pretty darn important at times.
And there are always a few surprises along the way you can't plan for.
I caught up with four hardcore road trippers to get their spin on covering state-by-state ground for the bird we love.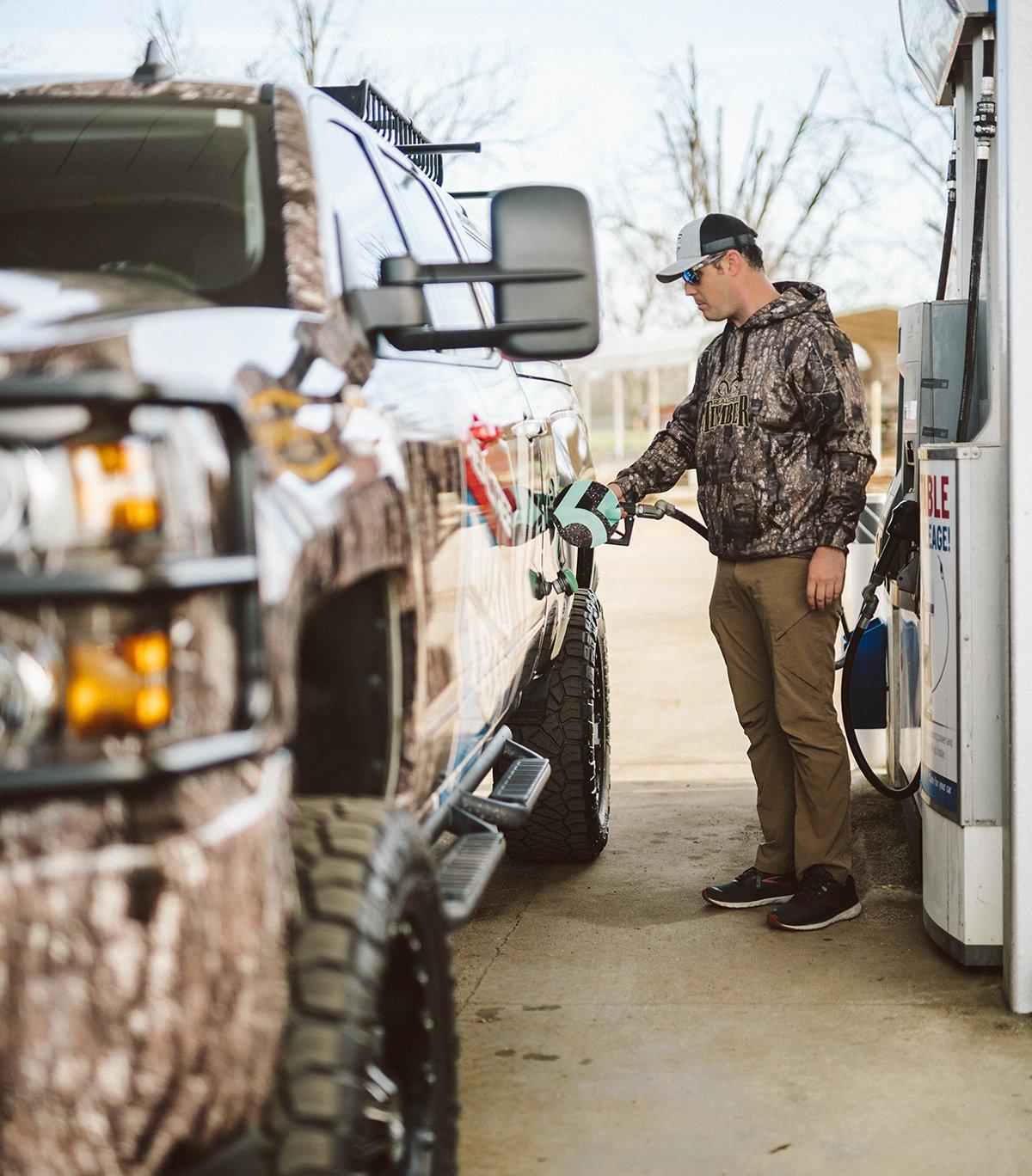 Tyler Jordan | Realtree 365's Spring Thunder & Road Trips
Tyler Jordan's reflexive turkey season quote is: Gah, I'm so fired up!
It even annoys my fiancée, because I can't stop thinking about turkey hunting this time of year. It's my favorite thing to do, he says.
Jordan hits the road just about every spring (though plans were stalled in 2020). He started 2021 in Florida, where he killed an Osceola on his birthday. After that, he took a gobbler in Mississippi. As for the rest of the year, he plans to hit Tennessee, Kentucky, Alabama, and of course his home state of Georgia. He's also headed to Nebraska, where he hopes to shoot his first Merriam's. I might slide over to Texas at some point, too, he adds.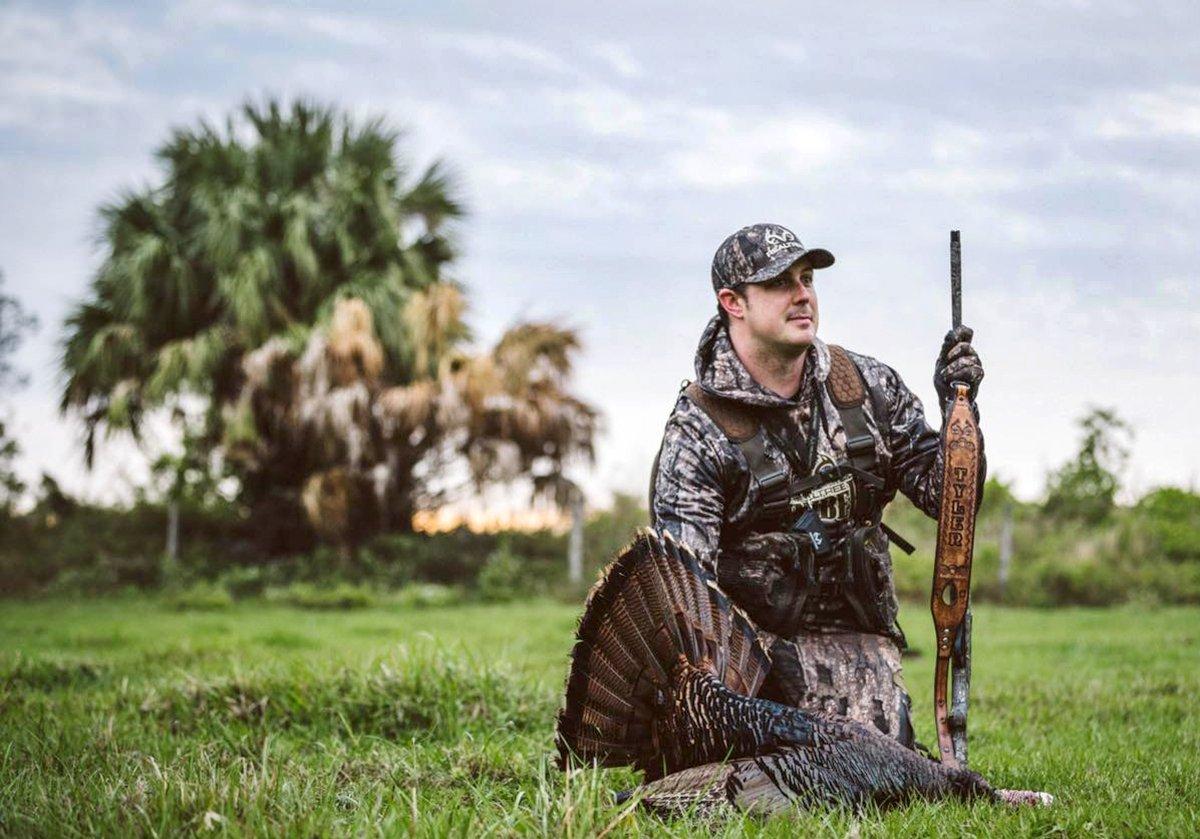 So how does he get ready for a road trip after planning is done? I walk around the house familiarizing myself with all my mouth calls again, Jordan says. Next, he loads down the decked storage-bed unit in the Realtree Road Trips truck with extra calls, face masks, and gloves. Why? Because I always seem to lose a few things here and there during the grind of a season or when making a move on a gobbler.
And his favorite place to stop and eat on a road trip? That would have to be the Country Boy Restaurant in Leiper's Fork, Tennessee. Don't be surprised if you see him there sometime this season.
[Don't Miss: Favorite Turkey Decoy Setups of the Pros]
Tom Doc Weddle | Super Slammer | Turkey Book Author
Tom Weddle works nine months a year as a carpenter. The other three? That's all turkeys, all the time. This year, Weddle plans to hunt 13 states. I caught up with him as he packed for the first leg of his journey, a road run to Florida.
Well, that 13-state odyssey is the PLAN, Weddle says. Time will tell if I hit 'em all. The gobblers may have something to say about it.
Doc, as his buddies call him, is one of the original super slammers, hunters who have taken birds in all 49 states that offer turkey hunting (Alaska does not).
The Indiana hunter's life revolves around turkey hunting, so planning never stops.
I'm always dreaming and scheming up the next big springtime adventure. I work on the schedule about three years in advance, but it goes through many alterations before reaching fruition, Weddle says. Since I usually hunt 10 to 12 states annually, I've got to have all my ducks (turkeys) in a row long before I ever put boots on dirt.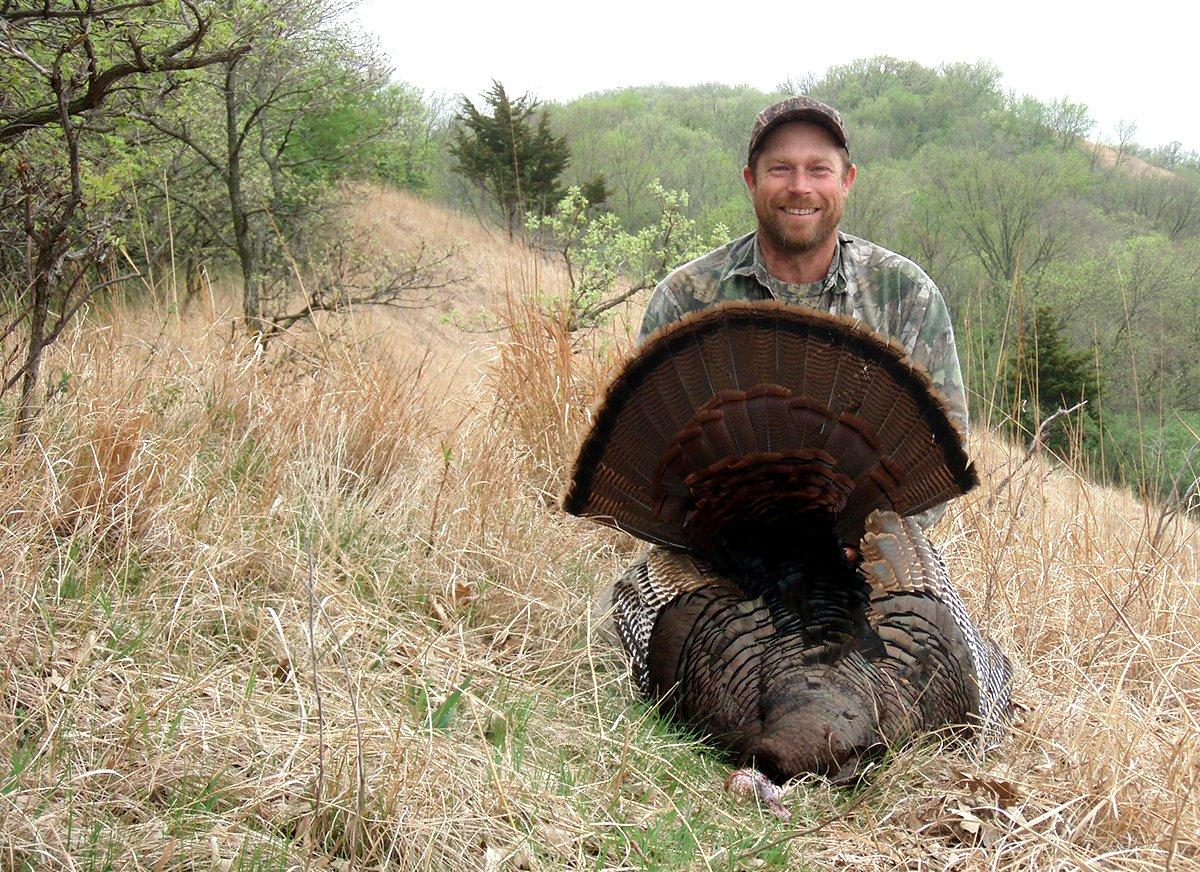 I work on the schedule about three years in advance, but it goes through many alterations before reaching fruition.

— Tom Weddle
How does he do this? Every state publishes regulations for the coming season at different times, so keeping up with information is a job in itself, Weddle says. In some places, I must also pay attention to application deadlines for their license/permit lottery. Whether or not I draw a tag determines when, or even if, I get to hunt there, so that success or rejection sort of shapes the season.
And of course, it doesn't always work out. For instance, Weddle says, I've been applying for a Gould's permit in Arizona for eight years in a row. Every year after I fail to get drawn, I must first find a way to curb my disappointment, then readjust my schedule and get on with the planning. Luckily, there are lots of other options, and the only difficulty lies in choosing which states, and how many, I can hunt in any given year.
And he's got a long list of places he likes to stop along the way. I love to find little hole-in-the-wall diners, and I'm always looking for interesting ones as I travel around, Weddle says. Krispy's Fried Chicken in Groveland, Florida (best gizzards in the world), Granger's BBQ in Lakeland, Florida (Granger and his sons put out some seriously good ribs and BBQ), Mimi's Cafe in Halfway, Oregon (Mimi creates amazing desserts), and Town and Country Cafe in Kellogg, Minnesota (homemade pies).
Other than food, he's constantly looking for things to see. Weddle says, You truly need only look around to find awe-inspiring vistas and scenery in this country, and we are lucky as traveling turkey hunters to see and experience so much of it.
Weddle has published several books on his road travels. E-mail [email protected] for more information.
[Don't Miss: Early Season or Late: What's the Best Time to Kill a Turkey?]
Jim Spencer | Road Runner | Turkey Book Author
One constant statement you hear out of Jim Spencer is: You can't hear 'em, much less kill 'em, if you don't get off your butt and get out there. Life's short, and you're dead a long time. Go hunt!
Spencer starts planning early from his home in Arkansas, usually in early summer just after turkey season closes and the wounds scab over, he says. I start with a calendar, blocking out hunts in various states and trying to make some sort of logical sense out of the geographical order.
He emphasizes that you shouldn't cut yourself short on driving time. Allow at least a half-day longer than you think it will take to get from one place to the next. That won't be enough, but it will help, Spencer says.
Life's short, and you're dead a long time. Go hunt!

— Jim Spencer
And though he visits many states in a given season, he always has a wish list. One of these days, before my tires run completely off the rims, I'd like to start in California and work up the coast to Oregon and Washington, then start east to Idaho, Montana, Wyoming, South Dakota, and Minnesota. Except for the last three, I've never hunted any of those, he says.
But don't ask him about favorite pit stops, places he and his turkey hunting wife, Jill Easton, like to eat, camp, or stay. No, no, no, I'm not giving out that information. I figured that stuff out the hard way. Go make your own discoveries, he says.
Want more from Spencer? Contact him at [email protected] for details.
[Don't Miss: 6 Ways for Turkey Hunting Multiple States on the Road]
Brian Lovett | Realtree.com Contributor | Guy With No Brakes
I probably go about it somewhat differently than many folks, Brian Lovett says of planning a road trip.
Basically, I look at my schedule and try to find windows of time between professional commitments and hunting opportunities here at home in Wisconsin. When I identify windows, I'll consider the best road-trip options at that time (say South Dakota in early May, for example) and then start to plan. I'll almost always hedge my bets by going with someone who knows the area well (a buddy in Alabama or a friend in Kansas, for example). Then, I set travel plans in motion and lock it in.
He's not adverse to winging it, though. I've done several 'point-to-a-spot-on-a-map' hunts through the years, during which I basically freelance to explore a new state or area. These require far more research and planning, and they usually involve quite a bit of trial and error. They're a lot of fun, though.
Lovett really enjoys longer multistate trips where you enjoy a variety of experiences. Years ago, I took a three-stop early-spring trip to southern Florida, the Florida Panhandle, and then lower Alabama, he says. It was a whirlwind but such a great experience. Nowadays, I'll try to string two or three states together (Kentucky and then Missouri, or Kansas and then Nebraska) — just me, my truck, a pile of gear, and hopefully a cooler with some fresh turkey breast.
There's something unique about longer trips with extended travel, where all you have to worry about is hunting and the road, he says. His future wish list? I'd love to do Wyoming, Montana, and Colorado one spring. I'd also enjoy a late-spring New England trip. And for some reason, I'd really like to hunt California.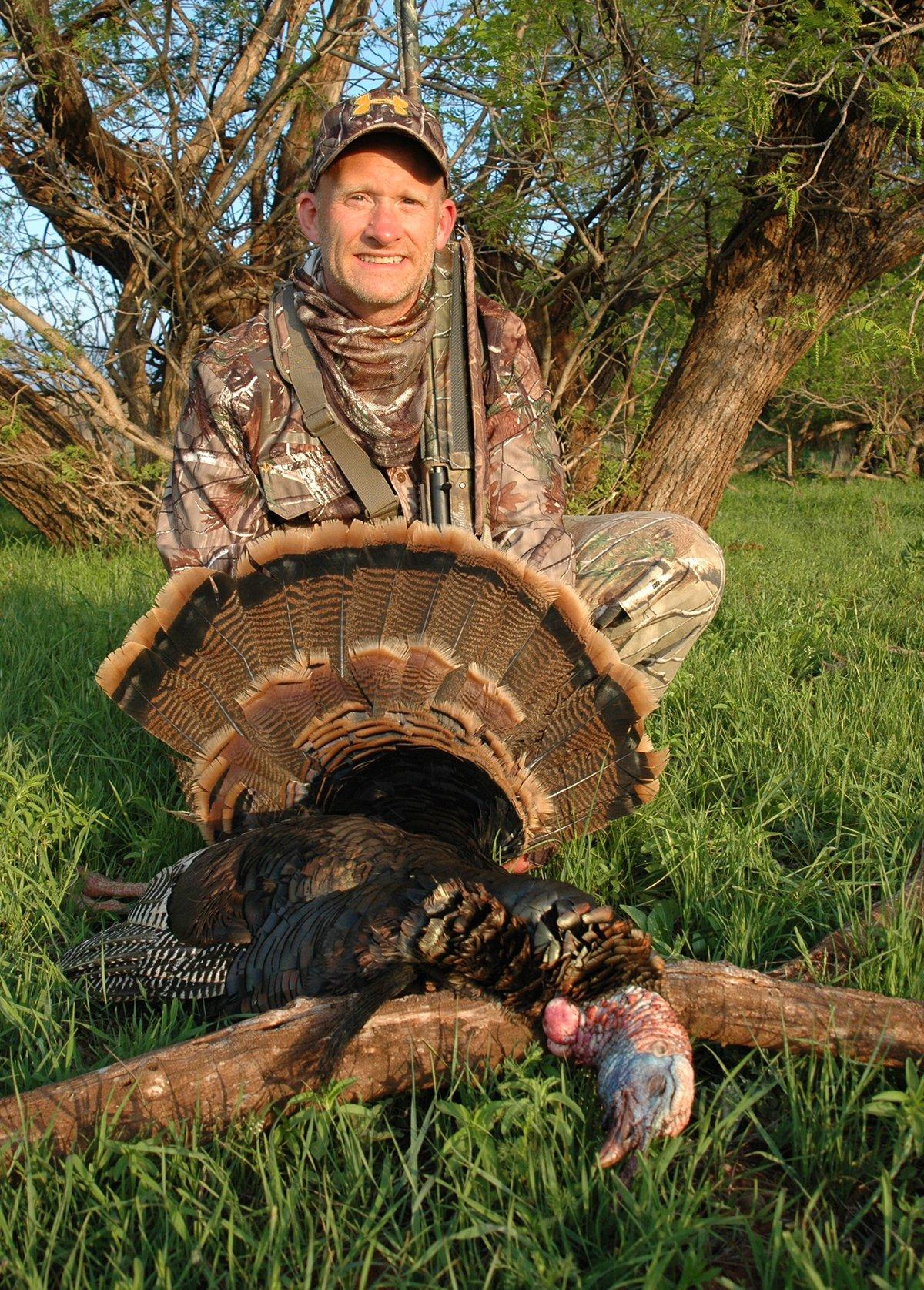 What specific states and subspecies does he like to chase along the way? If I had to pick my favorite states (other than home), they'd be Missouri, Kansas, Nebraska, Kentucky, Minnesota, and South Dakota. Subspecies? I was a serious Merriam's addict for a while. Nowadays, it's honestly tough to beat a hard-gobbling Eastern in timber. To me, that's turkey hunting.
Of course, he's got some favorite pit stops. Wall Drug in Wall, South Dakota, just because. Stumpy's Restaurant and Bar in Rushford, Minnesota, where buddy Scott Bestul and I have celebrated many gobblers and mourned a few misses, he says. A buddy's cabin near Titus, Alabama, where you can roll out of bed, listen for gobblers from the porch, and then go chase them. And a small motel in a northern Missouri town I'm forbidden to name. It's been the headquarters for so many adventures the past 25 years. It might not look special, but it's a pretty great place to take an afternoon nap after hunting and before roosting.
Lovett never quits a season until time runs out.
No Brakes was a title he once penned for a magazine article years ago. It's branded him as a don't-stop-until-it's-over turkey hunter. Lovett also often thinks about an email message Jim Spencer sent him years ago when he was on the fence about a late-season Minnesota road trip.
Listen, the Good Lord only gives you so many days in the woods, Spencer told him. Get your (expletive) over to Minnesota. And he did.
What makes Realtree.com the best online resource for turkey hunters? See for yourself. We cover all things turkey right here.