Tune in for a live turkey hunt this week ...
The Spring Thunder crew will be hunting Georgia March 25 and 26, and you can follow along on the Realtree Outdoors Facebook page.
Watch a live turkey hunt with Tyler Jordan and Riley Green unfold this Wednesday and Thursday morning on the Realtree Outdoors Facebook page. These live episodes of Spring Thunder begin at 7 a.m. each day, and you can watch, ask questions, and maybe see the Spring Thunder crew bag a gobbler or two.
The past two seasons, we have streamed 3 to 4 hours of live hunts each time, and enjoyed some cool interactions between our Realtree Outdoors followers and our Spring Thunder Team. We're keeping that tradition alive again this year.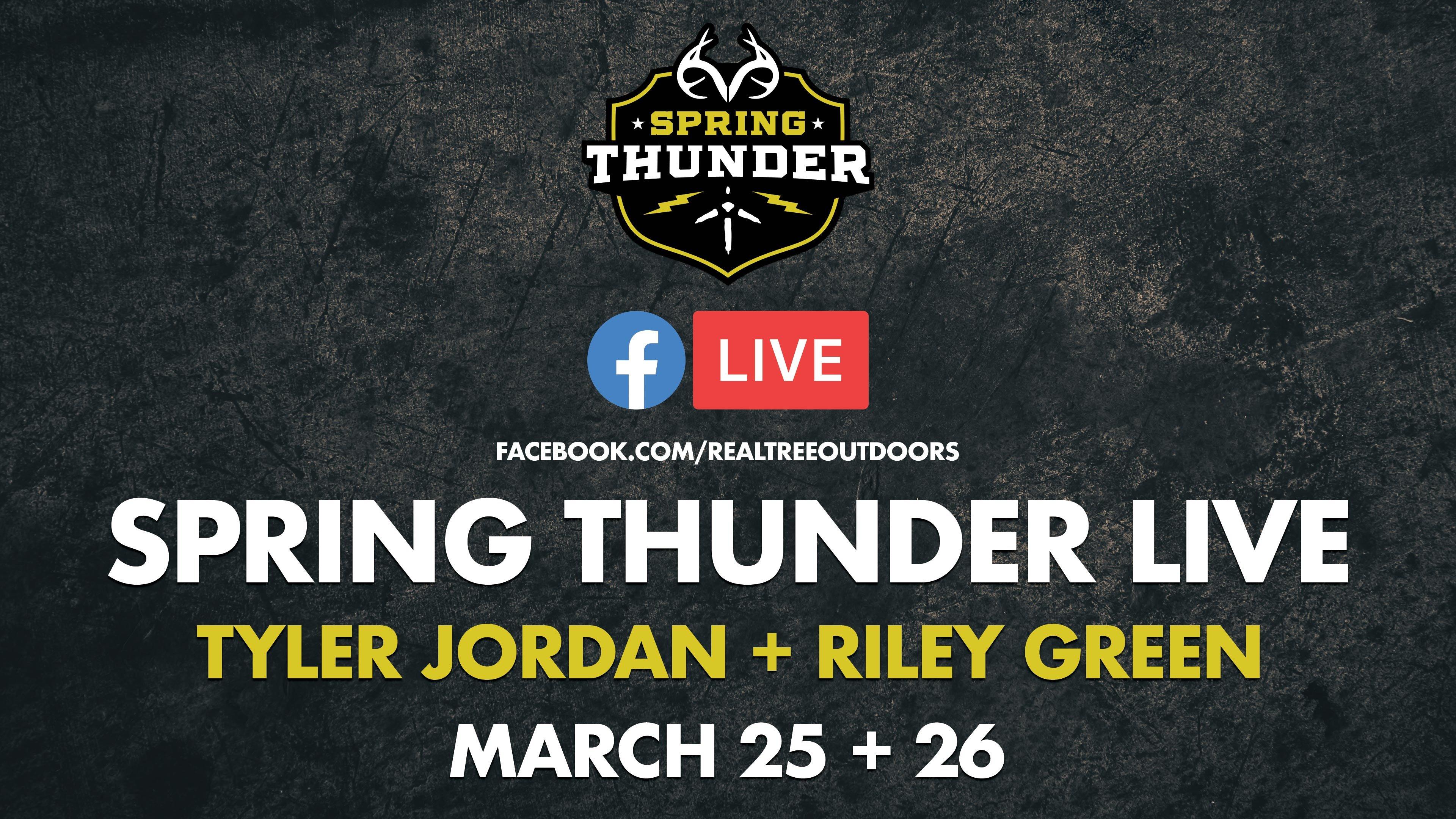 Want more?
The best and latest original hunting and fishing content from Realtree is now available on demand, on any device.
Join us as we live our passion in the outdoors, bringing you real-time, original content from across the United States. Plus, you can sync videos offline and even save videos to watch later.
And it's free.
Sign up for Realtree 365 - Outdoors On Demand. Watch Spring Thunder episodes here.
Win a Turkey Hunt with Realtree's Phillip Culpepper and Sam Klement