Bigger isn't always better when it comes to late-season honkers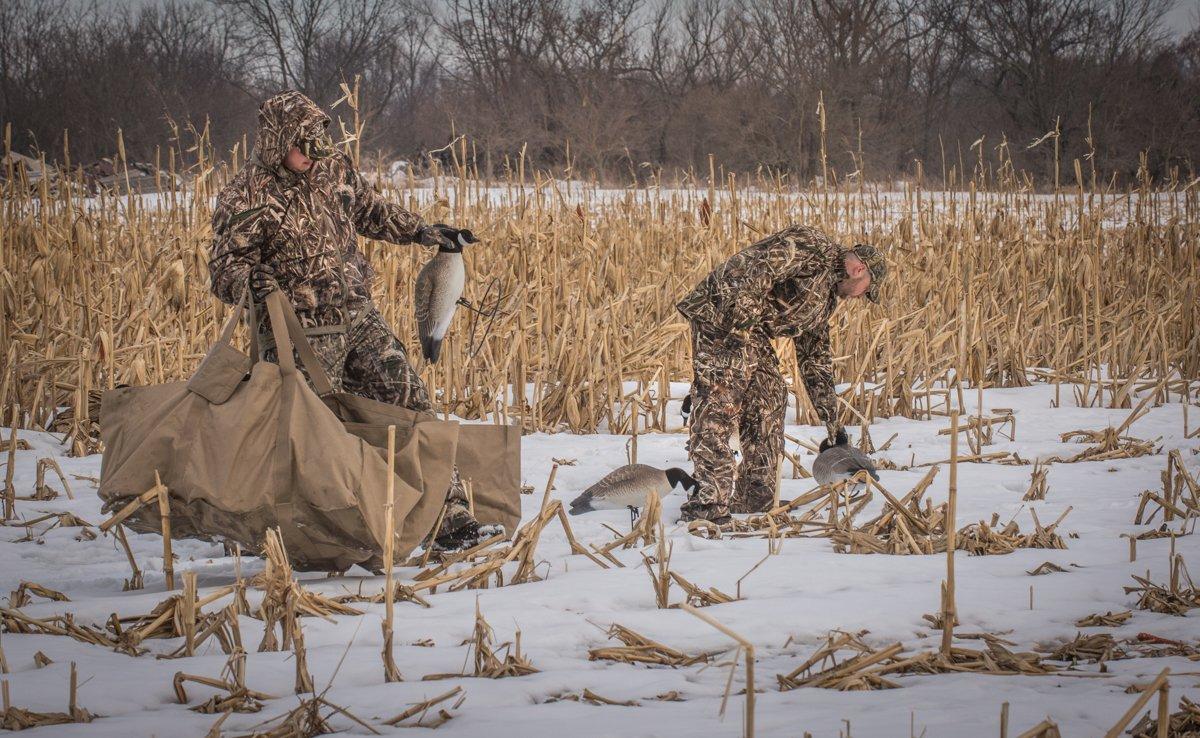 It's common wherever goose hunting is popular. And in this modern age, it's tough to find a place where goose hunting isn't popular.
I'm speaking of the monster spread; decoys — full-bodies, mind you — that seemingly stretch from horizon to horizon. Trucks, trailers and man-power; they're part of the equation to arrange the roughly 1.87 million goose decoys required to be successful in today's competitive arena.
I understand necessity. Big Canada spreads are often required, particularly when hunting competition is high or you're dealing with huge flocks of high-flying migrators. It's about attraction power; the more decoys, the more visible the spread. The more visible the spread, the more likely it is to attract attention, especially that of birds that aren't really interested in being where you've set up for the morning. Grab their attention, keep their attention and put 'em feet down in the spread. And 100 decoys or more? Well, it's often a recipe for that kind of success.
But can the opposite hold true? Can you be consistently successful afield during the latter part of the season with only a handful of decoys? Maybe 24 honkers? Or 14? Or, heaven forbid, six? Most experienced waterfowlers will say yes. However, all will quickly add that smaller micro-spreads come with their own considerations, challenges and, if set correctly, pay-offs.
Small Spreads by Definition
Ask 100 hunters to define a small spread, and you'll get at least 95 different answers. The reason is simple. To an Oregonian gunning the Willamette Valley for cacklers and little lessers, a small rig is 15 dozen. All that plastic, they'll tell you, is a product of the birds, as those subspecies love company. Lots and lots of company. Someone focusing on late-December honkers in eastern Iowa might tell you small is 18; maybe only a dozen. Small, it seems, depends on the situation, species and, if you're truthful, the amount of time and effort you want to spend putting out and picking up faux ducks or geese.
Small? That's as few as a pair; maybe six decoys, said Luke Clark, a representative of Matthew Cagle's Rig 'Em Right outfit. With roots in Oakley, Illinois, Clark has almost two decades of waterfowling history.
It's all about scouting. And once you start that scouting — really looking — you'll notice birds coming to these places in flocks of five or six or seven. So I'm setting small, trying to duplicate the fresh group — the new birds — as opposed to the entire big mass.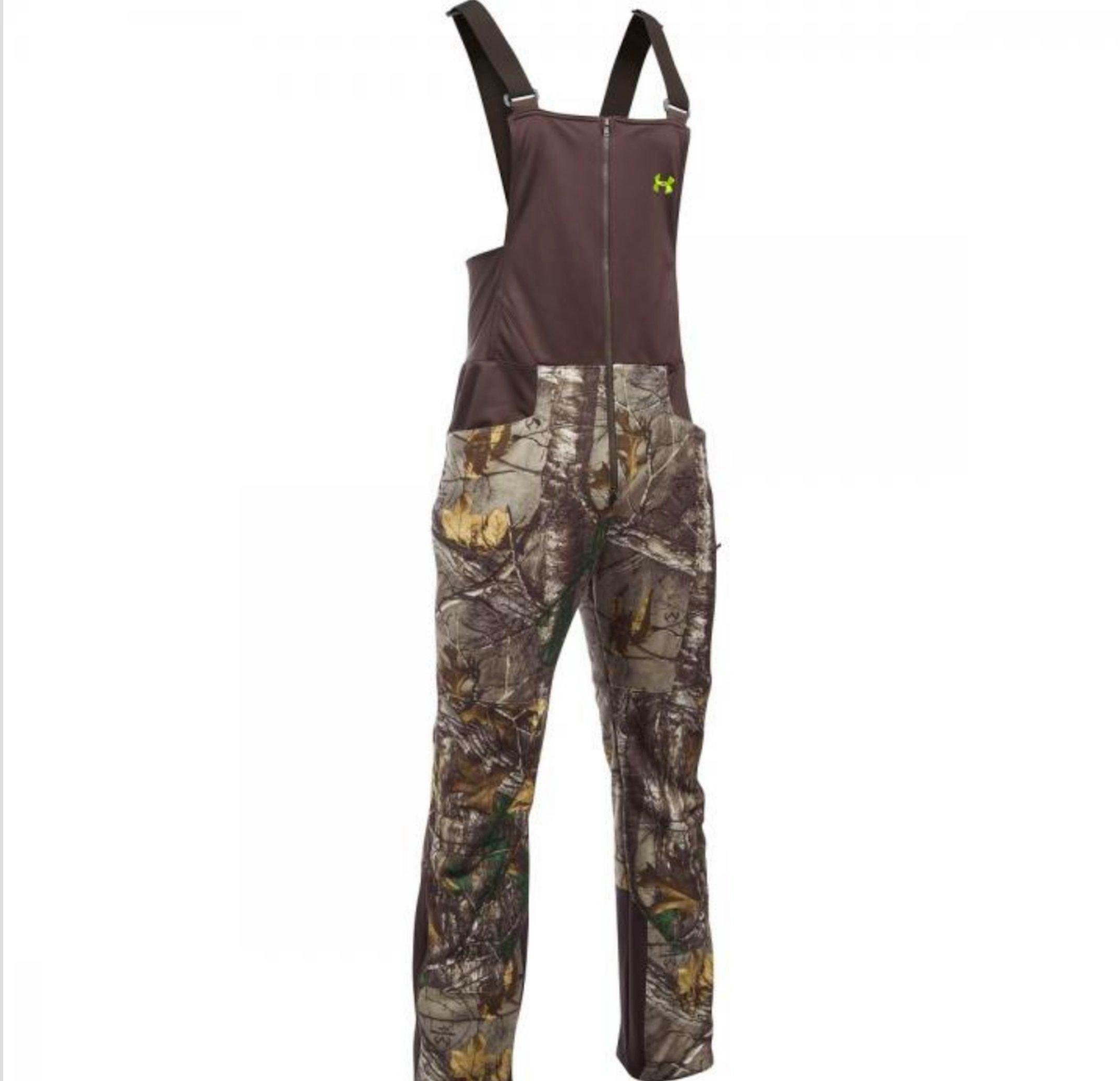 Micro-Spreads for Canadas
Years ago, in a conversation with Ron Latshaw, the man behind the original Eliminator layout blind — that is, a man who knows geese and goose hunting — I was introduced to the concept of using eight decoys during the late season. And that mini-rig is designed for educated Pacific Northwest geese; birds Latschaw said begin earning their diplomas in September and don't stop learning until well into February.
Three feeders, four sentries and (maybe) one rester — that's it, he said. One rester, three heads down and four heads up. A small family group in survival mode that's off by itself. It's interesting that big flocks of geese — cautious geese — find these small groups so intriguing. Often, they'll come right to them.
Latschaw elaborated on his eight-fake spread by explaining how everyone in a group, whether two or 12, can cash in on geese fooled by that seemingly meager offering. When geese commit to a spread of eight decoys, they're right there, he said. Everybody's going to get a shot at them because the birds aren't spread (out) across the decoys. With 100 decoys, the birds can land on the left side. They can land on the right side. But it's magic when they commit to eight decoys. There's no getting away.
Clark takes Latschaw's mini-rig one step farther.
I've had a lot of success later in the year running just a pair of ultra-realistic Dave Smith (Canada) full-bodies, he said. Why does it work? For one, it's different from all the black-hole spreads the birds see. It breaks the mold from today's industry standard. Guys want to unload the trailer, but in areas where there's a lot of (hunting) pressure, you'll notice the birds starting to seclude or isolate themselves in small — very small — groups. When guys set a mass of decoys, they'll often sacrifice realism. It becomes a quantity rather than quality thing.
I'm partial to 18 full-bodies when gunning dry ground during December and January. My go-to rig is similar: 10 feeders in a loose ball, with three pairs of feeders/actives widely spaced and walking into the ball. Finally, I set an active/sentry pair as if they'd just landed and are working to catch up to the feeder/actives. For whatever reason, geese seem to key in on the pair that just landed, so I'll set those as my hole, quartering the wind with the blind so the birds are staring at the decoys on approach, not at me.
Key to Small-Spread Success
It's funny that when discussing small spreads and minimalist decoy rigs, the most significant detail — the common denominator and key to success — has nothing to do with decoys. Clark put it best.
You can run the prettiest goose decoys on the planet, be that 100 or two, but if you're not hidden well, they might as well be painted blaze orange, he said. If you want to be successful, hide first. Decoy placement is indeed important. Scouting reveals all the answers. But if you're not hidden, you're not shooting.
It's as simple as that.
Click here for more Realtree waterfowl hunting content. And check us out on Facebook.