Avoid Disaster Before Starting Your Next Adventure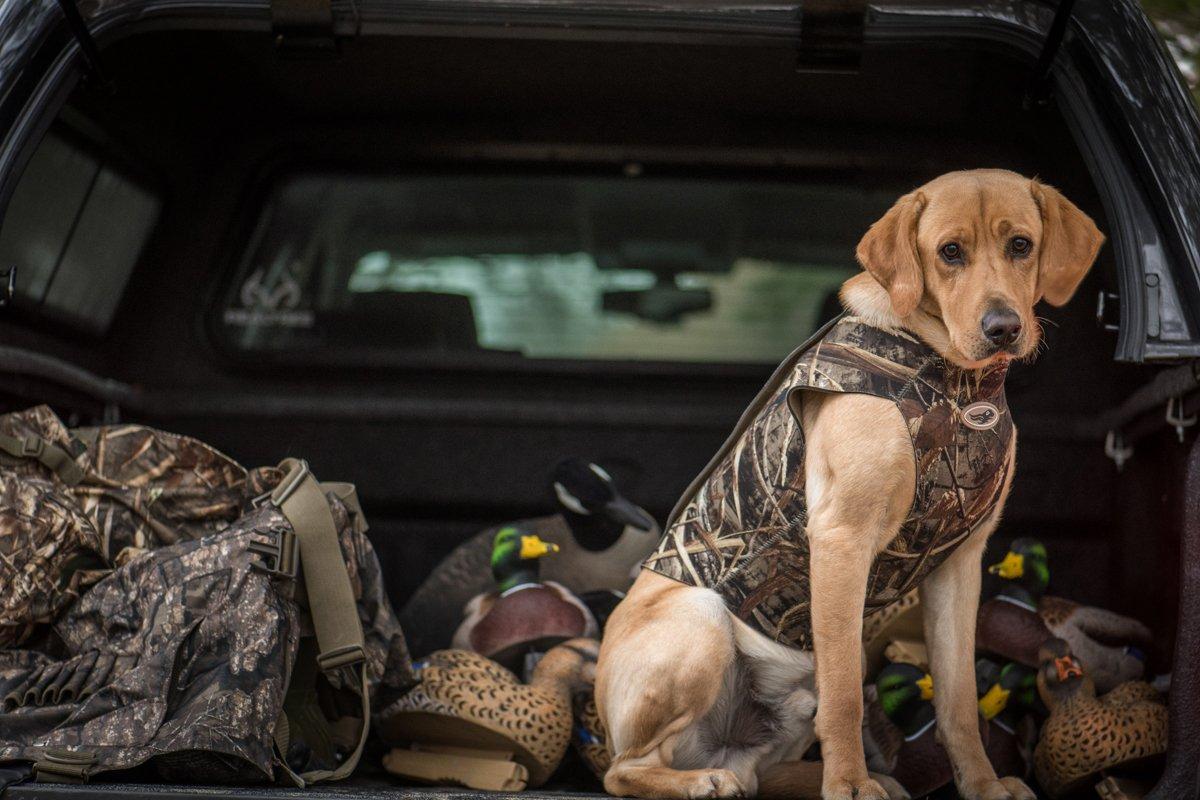 Dry cornfields in North Dakota? Maybe some green-timber hunting on one of Arkansas' famed wildlife management areas? Canada, perhaps? Yep, when it comes to duck hunting, you have a world of great choices scattered throughout North America. Getting to those dream destinations? Road trip!
Don't plan on stocking up on gear when you get there. Take everything you need. Everything. Do you really want to spend hours looking for some essential item the night before the hunt? Some things are obvious, of course. You'll need a gun, shells (lots of shells), waders, decoys, blinds, calls, a couple of flashlights and spare batteries.
You must have and do lots of other things before you pull out of your driveway. Traveling halfway across the country is an adventure, but if you forget one thing, it can turn into a disaster. It's better to have something and not need it than to not have it and need it, right?
Licenses
There's no point in standing in line at a sporting goods store or dealing with an indifferent clerk at Walmart when you can purchase a license online. Buy it before you leave home. And make sure you have all the necessary stamps and permits, and put them in your wallet as soon as you print them off.
Boat and Truck
Pulling a boat? Bring at least one spare trailer tire and a lug wrench that fits the lug nuts. Equally important, check the grease in the wheel bearings. There's nothing worse than getting stranded on an interstate except getting stranded with a broken-down trailer. Get the boat in working order, too. Check the lights and wiring. Change the outboard's oil. Make sure the battery holds a charge, and bring the charger. Don't forget the mandatory safety gear and a lock for your boat's trailer. A spare trailer light is never a bad idea, either.
Change your truck's oil if it is due, and check the tires. Hide a spare key somewhere, and bring a well-stocked tool kit. You never know when you might need a No. 1 Phillips screwdriver, a hammer or a hex wrench.
Gear
No matter how reliable your favorite shotgun might be, take an extra. Things happen. A GPS is mandatory, too. It will help you find your way to and from that secret hole deep in the timber and is an essential tool for relocating that duck-filled pond somewhere on the North Dakota prairie. You'll need binoculars for scouting, no matter what type of country you hunt, and a paper road map or satellite photo can give you a big-picture view of the area.
Clothing and Outerwear
Check the forecast, of course, but don't count on it. Plan for worse weather than you are expecting, including rain. It's better to have too many socks, jackets and insulated clothes than not enough. Take extra boots and an extra pair of waders.
The Little Things
Wader patch kit. Boot dryers. Lots of disposable hand warmers. You'll need a big cooler to keep birds until you get home, of course, but make sure the ducks are identifiable by sex and species, so bring lots of Ziplocs and a Sharpie pen to mark each bag. You'll have no problems if a game warden checks you. A knife and a pair of game shears are essential for cleaning those birds, of course. A small cooler will keep your lunch and drinks out of the way while you hunt.
Canada Considerations
Driving across the Canadian border used to be relatively easy. It still is, as long as you are prepared. You'll need a passport, and you will have to declare and register your guns. Do that ahead of time. Up to 5,000 rounds of ammo can be transported across the border without a permit. However, Canada has very strict rules regarding visitors with criminal records, including driving under the influence. It's possible to get in, but check the restrictions.
Click here for more Realtree waterfowl hunting content. And check us out on Facebook.