Kansas, Oklahoma See Big Influx of Waterfowl
Date: Dec. 6
Location: middle and lower areas of the Central Flyway
Overview
With some robustly cold nights settling in over the Dakotas in early December, we turn our attention to the middle reaches of the Central Flyway.
Nebraska probably has all the ducks and geese it's going to get, but Kansas and Oklahoma continue to receive some birds, as Nebraska was hit hard with two late-November blizzards.
Major Weather Trends
The blizzard that blew through much of the Great Plains on Nov. 30 through Dec. 2 grounded a lot of ducks and hamstrung many duck hunters. A cold wave should finish off the freeze-up everywhere in the Dakotas, except for the Missouri River corridor, and send many ducks south.
Oklahoma's second split opens Dec. 8, and prospects are good to very good because of a major weather system hitting the southern plains in time for the second Sooner opener.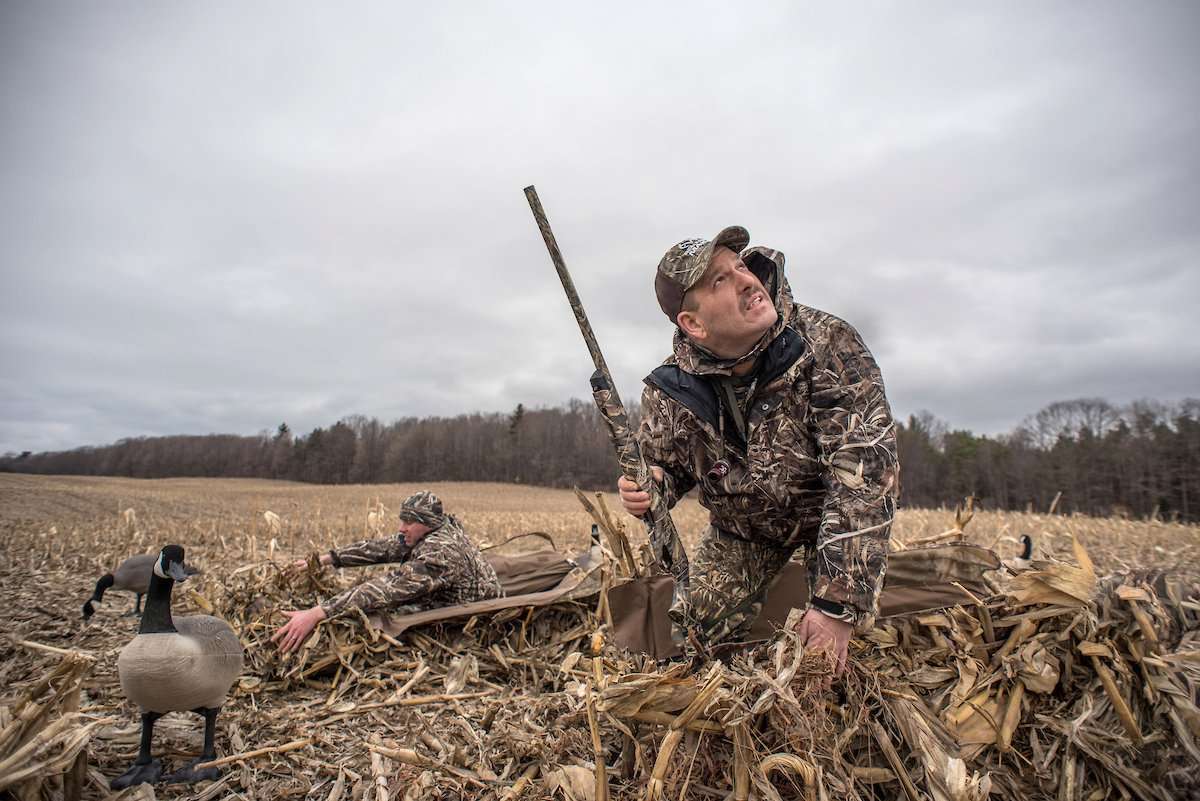 Water/Habitat Conditions
We've probably got all the ducks in Nebraska that we are going to get, said Mark Vrtiska, waterfowl program manager with Nebraska Game and Parks. Unless the weather gets really, really bad up in the Dakotas, I don't think any more ducks are coming into the state. Our shallow wetlands are all froze up, and will probably stay that way."
We've been going back and forth — freeze-thaw, freeze-thaw, said Tom Bidrowski, migratory game-bird specialist with the Kansas Department of Wildlife, Parks and Tourism. There is lots of water on the landscape. The ducks are here, but they are really spread out. Mid-sized ponds and flooded fields will have birds if and when we get good thaws going.
We were wetter this year in Oklahoma, said Josh Richardson, migratory bird biologist with the Oklahoma Department of Wildlife Conservation. It was a wet spring and early summer, and then it got dry, but by mid-September it was raining all the time. That water is helping, and it should hold ducks here in December. Western Oklahoma has decent water, too. It's looking good out there for the late season. It's nice to have a good report after our recent dry years.
Father south, in northern Texas, abundant rains have water everywhere, and that could spread out duck densities when that state's second split opens Dec. 8.
Grain is harvested pretty much everywhere across the Great Plains. I traveled much of Nebraska east to west this past week and found few unharvested fields. Stubble is everywhere. In South Dakota, harvest was equally complete, but fall plowing has removed a lot of the residue.
Species and Numbers
Reports from eastern Kansas have been strong for mallards. To the west, numbers don't seem as strong for greenheads. Just a few teal are still showing up on hunters' straps, mostly the last of the greenwings.
I expect the mallards to start making a showing in Oklahoma now, Richardson said.
In Kansas, we're in a late-season pattern now, Bidrowski said. The little ducks are gone. Mallards are the name of the game. We don't have a lot of hard-core diver hunters here, but goldeneyes and scaup can be had on the big reservoirs. A lot of light geese are in Kansas right now. There are not many big Canadas in the central part of the state, though. The birds may have shifted eastward this year.
Hunting Reports and Advice
We had a good first season for the most part, here in Oklahoma, Richardson said. I am really excited for the second split, though. We have a big weather system coming in for that opener, and I think it is going to bring a lot of ducks. I am expecting a big push of mallards.
Eastern and southeastern Kansas have been doing really well for mallards, Bidrowski said. This pattern should continue well on into December, as long as we keep some open water.
In Nebraska, it's a mallard game now.
Birds are in their traditional wintering areas, Vrtiska said. "That means rivers or large reservoirs for water and grain fields for food."
Boat Ramp Chatter/Upcoming Hotspots
It's December. Hunting is never easy. I talked to a couple of hunters pulling their canoe out of the North Platte backwaters near Kearney, Nebraska.
There are mallards around, but they are educated as all get-out, they said.
Still, their strap held four fat greenheads, which I thought was impressive for a snowy morning's work.
The goldeneyes are around, and bald eagles have moved into Kansas, Bidrowski said. That means it's winter. Hunt as such.
Click here for more Realtree waterfowl hunting content. And check us out on Facebook.