Frigid Weather Should Shake Up Stale Hunting
Date: Nov. 8
Location: flyway-wide, trending toward the northern and Midwestern states
Major Weather Trends
Several early- to mid-October fronts brought in plenty of geese, puddle ducks and early divers, letting hunters enjoy unseasonably ducky weather. However, milder temperatures settled in during the middle of the month, and those ducks and geese got into stale patterns during late October and early November, providing mixed opportunities. Large fronts, northwest winds and winter-like temperature drops late this week and next should shake things up considerably.
Water/Habitat Conditions
Northern and middle portions of the flyway remained wet — too wet in many cases. Flooding in fields has slowed or stalled crop harvests in some areas, as farmers must wait for the ground to dry or freeze before venturing out with heavy equipment.
The water has been high throughout most of the summer, and it continued on and off into the fall, said Jeremy Dersham, owner of Ridge and River Running Outfitters, who guides on Pool 9 of the Mississippi River in southwestern Wisconsin. We have been hunting high water for the last few weeks. Last Wednesday, it finally stopped going over top of many of the locks on the upper part of the river, which has dropped the river close to average fall levels. The high water has stirred up a lot of the food, specifically celery, which normally makes a lot of the birds have to search versus feeding all day and night in the different refuge pools.
Kent Woodrow, owner of Illinois Whitetail and Waterfowl, in Wayne and White counties, in southeastern Illinois, said conditions there have been wet for about two weeks. Realtree.com contributor Ben Cole, of Black River Outdoors, in Newport, Arkansas, said water conditions in his area look good.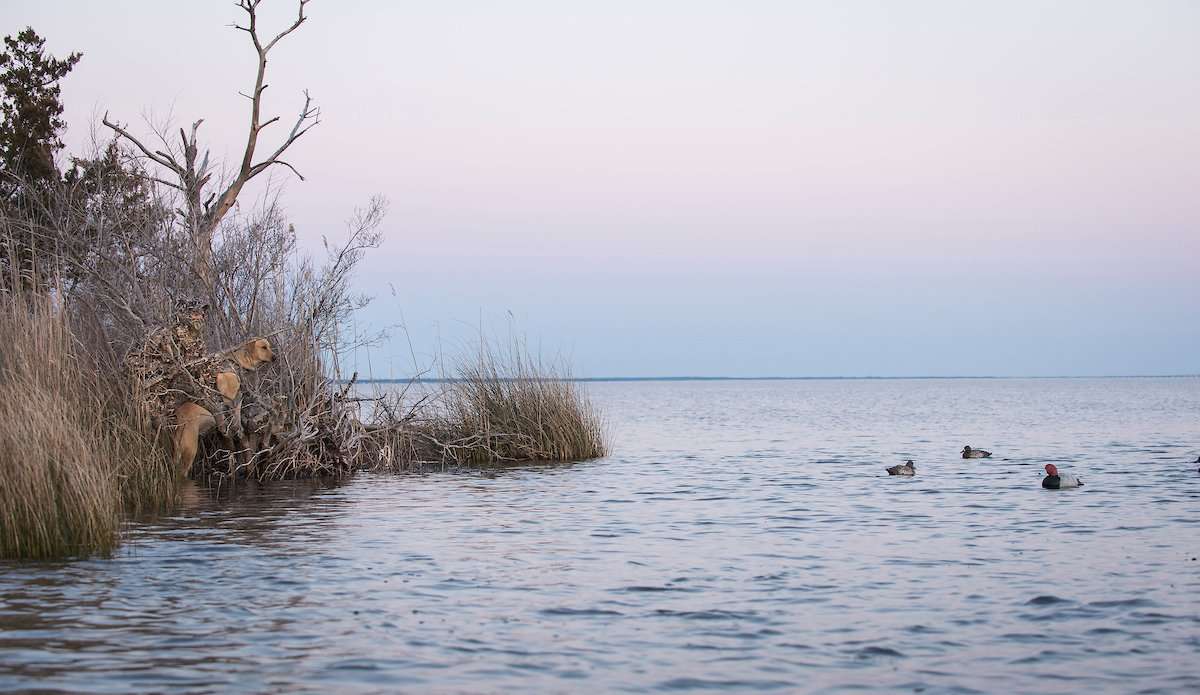 Species and Numbers
With birds on the move and conditions changing rapidly, some portions of the flyway saw considerable bird movements in early November as others watched numbers deteriorate.
It's dead here, said Joe Shead, a Realtree.com waterfowl contributor who hunts northern Wisconsin and northeastern Minnesota. Everything pulled out. Not seeing much while I'm fishing or anything. It looks like cold is coming this weekend. I'm just awaiting the buffleheads, goldeneyes and late mallards.
Dersham reported good multi-species numbers on the Mississippi and other parts of southern Wisconsin.
The migration is in full swing, and many new birds have been arriving every three to five days, but we have had almost a week of south and easterly winds, which has created a lot of local birds, he said. So far, the migration has been pretty typical to most years. The divers have been arriving steadily since the last full week of October, along with many different species of puddle ducks. Personally, we have been doing well with canvasbacks, buffleheads and ringnecks, along with mallards, green-winged teal and gadwalls.
The situation was fairly similar in eastern Wisconsin, with unusually strong lesser scaup numbers on big water, mixed with some redheads, canvasbacks and mallards.
Woodrow said ducks were just starting to show up this week in southern Illinois. We picked up several the last couple of days.
Cole said some birds are filtering into Arkansas. "I haven't been seeing huge groups or anything, though," he said.
Personal Hunting Report
After a weeklong Central Flyway sojourn, I returned home to a bustling scene, with friends providing good reports about multi-species puddle duck hunts and early diver action. My first few open-water forays went well, with excellent shooting on bluebills mixed with a few ringnecks and canvasbacks. My annual trip to the Mississippi River with Dersham was somewhat slow, despite a strong west wind and good canvasback numbers. Ultimately, we took a decent bag of buffleheads, mixed with a dandy drake ringneck and a drake bluebill, but the pool's famed canvasbacks seemed content to loaf in open water, gorging on wild celery.
Boat Ramp Chatter/Upcoming Patterns/Hotspots
Forecasters were calling for bone-chilling lows in the Upper Midwest this weekend, with some areas expecting measurable snow. And with plenty of north and northwest winds, the migration is set to hit high gear. Diving duck numbers will likely peak in many Northern states. Hardy mallards, black ducks and goldeneyes will begin to appear as small waters freeze. Meanwhile, Midwestern states should see healthy pushes of gadwall, wigeon, redheads and other birds as seasons open throughout the flyway.
North and west winds are resuming this week, which should bring new birds down, Dersham said.
Meanwhile, waterfowlers will wait and anticipate the big push — hoping it doesn't occur in a flash before winter begins to lock up many areas.
Click here for more Realtree waterfowl hunting content. And check us out on Facebook.