Periods of warm weather hamper duck and goose hunting
Date: Jan. 19
Location: southern portions of the flyway
Major Weather Trends
Massive December storms and bone-chilling cold fronts pushed ducks and geese to traditional wintering grounds, but the weather has been mixed in January — cold for a spell but then unseasonably warm again. Not surprisingly, hunting success has followed a similar path, and that trend is forecast to continue through the end of duck season.
Water and Habitat Conditions
John Gordon, who handles media and public relations for Banded Holdings and Avery Outdoors, hunts primarily near Greenville, Mississippi, near Lake Washington. He said water levels in his area and the Mississippi River are below normal.
A late-summer/early-fall drought put us way behind, and we are never going to catch up this season, he said.
James Buice, a well-traveled waterfowler and Realtree.com Duck Blog contributor, said water levels are very low on the White, Cache and Mississippi Rivers.
Luckily, Arkansas has most of its de-watering green-tree areas full on the popular (wildlife management areas), so there is some timber hunting to be had there and on private clubs.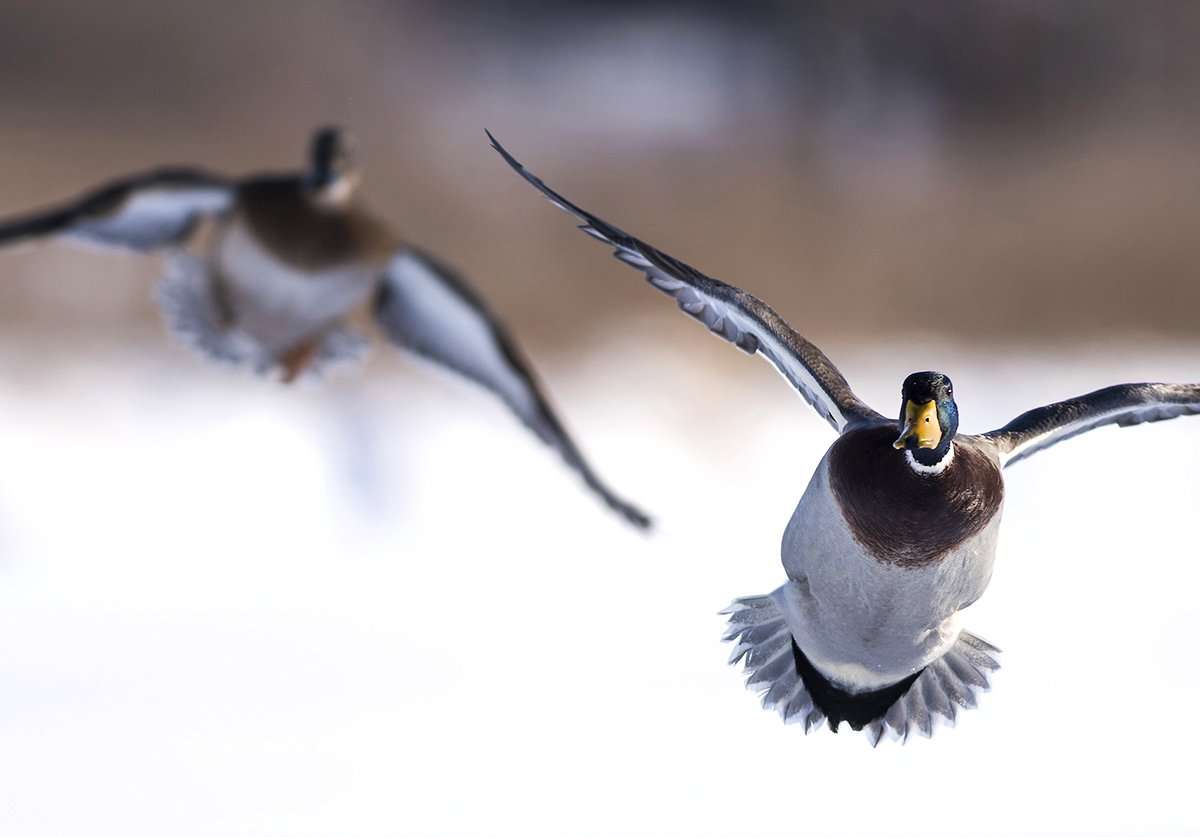 Species and Numbers
Mallards, gadwall and wood ducks are the most prevalent species in Gordon's hunting areas, which is typical.
We have seen a lot more geese this year — both snows and specks — after two major cold fronts, he said.
Buice said mallards and pintails are thick in the northern Mississippi Delta to Louisiana. He added that canvasbacks are showing up on the Little Tennessee River system, and Reelfoot Lake and other western Tennessee wildlife management areas are filling up with ducks. He's been shooting quite a few gadwalls in his area.
Personal Hunting Report
I'm locked in another Northern winter, waiting for spring. My waterfowl encounters have been reduced to watching a few hardy mallards and black ducks in open patches on a large river near my house.
Boat Ramp Chatter
It has been a real up-and-down season — a direct correlation to the weather, in my opinion, Gordon said. When we have had cold conditions, the hunting has been good. But typically, the temperatures jump right back up and the hunting is slow. Overall, I would call it fair.
Upcoming Patterns/Hotspots
Hunters are praying for another cold blast during the final few days of duck season, but the weatherman might not cooperate.
Warmer-than-normal temps are predicted for Arkansas and the South for the remainder of the season, Buice said.
Gordon concurred.
We are hoping or the best, but it will all depend on the weather here at the end, he said. It's looking warm again this week. We're keeping fingers crossed that we can have a strong finish.
Click here for more Realtree waterfowl hunting content. And check us out on Facebook.