Do You Remember This Guy?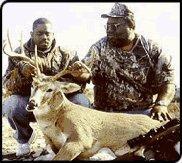 Every now and then, pop culture in America gets a permanent fixture. In the case of NFL Legend William The Refrigerator" Perry, he's more of an appliance than a fixture, but he seems permanent nonetheless.

BORN TO PLAY HARD
You really didn't have to be a Chicago Bears fan to appreciate Perry's 1985 rookie-year team. 'Da Bears, headed by Coach Mike Ditka, and graced with the talents and personalities such as Jim McMahon, Walter Payton, Richard Dent and many others, backed up everything they said about winning, eventually pounding New England in Super Bowl XX. They finished the season with a 17-1 record, a super bowl title, and a hit song, the Super Bowl Shuffle. All like it dripped from a Hollywood script.
Fridge picked up his nickname in college, but became a household word when Ditka decided he would be an unstoppable offensive weapon. Yeah, said Perry, I remember cooking out behind my little house in Chicago after the first time I carried the ball. This guy peeks over the fence, so Isay, 'Come on in', 'cause that's just what you do back home. Well, he does, and before I know it, I've got about 200 people in my little back yard, all hangin' out, talking about the game and having a good time. I guess that's when it hit me, that life might be a little different from now on.
PERRY'S NEW KIND OF 'RUSH'
So after 10 years in the NFL, a year with the London Monarchs, and a lot more cookouts, what's The Fridge up to these days? Well, the owner of the largest Super Bowl ring ever made makes his home in Aiken, South Carolina, (near Augusta ,GA if that helps) where he grew up and his family still lives. He's married to his high-school honey, Sherry, with whom he's raised four great kids. He's got amodest brick-and-block subcontracting company with his in-laws, and generally leads a quiet life. He loves the outdoors, and when he's away from the job, you can usually spot him with a fishing rod in his hand.
A lot of folks figure I just sit around fishing, thinking about the glory days, but that ain't it at all. Really, I don't give it too much thought. I like sittin' out here, where it's quiet and peaceful, and I think about most everything except football -- my kids, my family, stuff like that.
With kids that range in age from 3 - 19, he's got a lot of personalities to consider. His daughter, the oldest, spent a year at Auburn before transferring back closer to home. Yeah, she missed us, confided Perry, but we missed her, too. We're glad to have her close. Little William, who's now 9, displays a bit of the wild side. He's just crazy sometimes. I almost didn't agree to it, but we asked Santa Claus for a go-kart for Christmas. Two days later it was wrecked. I'm surprised it lasted that long.

"...I'm telling you that it is the longest three minutes of your life!" -- William Perry on the Tough Bowl
Perry's life isn't all bricks and kids. He manages to hit the road on a few adventures that may surprise you. There are the appearances he makes with others like Ditka, or just representing himself, signing autographs and being big. Then there's the Toughman competitions he enters.He's been in two, and has a 1-1 record. I did it the first time, he said because I thought it would be fun. It was, and all the people were really nice. But let me tell you about the fight - it's real, and if you don't train enough, you're in trouble. I thought I could go in there, since I've been lifting all these bricks and all, and that would be enough. I got beat… I got tired and then I got beat.
Perry's next appearance was at the Tough Bowl, a competition between AFC and NFC stars dreamed up by his friend Lawrence Taylor. As a Toughman veteran, Perry had a few words for his teammates before the first match - Look, you might think you know what's gonna happen, but you don't. I know, I've done it, and I'm telling you that it is the longest three minutes of your life -- it's long as hell -- and something's gonna happen. Get ready!
William weighed in at 422 for the first Toughman? this fall, but looked more like a svelte 380 in his latest, due to training and a diet. He won the second time out, helping propel his team to victory. Sure, I'll do it again - as long as it's fun.

OVERSIZE OPPORTUNITY
William has lent his name and frame to some of the biggest companies on the planet - Coca-Cola?, McDonald's?. He's still in the publicity game, and works with companies that range from a tele-radiology (reading x-rays from a remote location) hi-tech company, to something that's closer to our hearts at Realtree, an association with a licensee who makes camo clothing for big and tall hunters.
Remember the guy who liked the product so much, he bought the company? Perry's a partner in Oversize Outfitters, LLC, a Birmingham, AL based company that makes really big camo clothing. William's love of the outdoors, especially fishing and hunting, helped him notice an opportunity when it presented itself.

They sent me a shirt that was too big for me. Believe me, that doesn't happen much. I called them back, and we decided to be partners. They have great clothes, and nobody really makes them that big. Now, when I do appearances, I just tell folks ' If Oversize Outfitters can fit The Fridge, we can fit anybody - give us a call'. I think it's a great idea, 'cause it's a fun company, and big guys love hunting and fishing.
Keep an eye out for The Fridge - maybe you'll see him on TV on a favorite hunting show. There was a fella in Texas who I met at the SHOT (Shooting, Hunting and Outdoor Trade) Show this January. said Perry. He had a little TV show, and wanted to take me on my first turkey hunt this April, but I got too busy with some other appearances. I'm looking forward to going other places, 'cause mostly I've hunted right here in South Carolina. And since I've got all this great new gear, I'd like to get something as big as me!
That's pretty strong, William. Send us a picture for the Trophy Page when you do!!
Find The Fridge's company at www.oversizeoutfitters.com.
BIG CAMO QUESTIONS ANSWERED
BY OVERSIZE OUTFITTERS
Q) What sizes and Realtree patterns do you offer?
A) We have sizes 4X to 8X in Advantage and Realtree X-Tra Brown patterns.
Q) How do your clothes fit?
A) Our clothing patterns are patented, and are designed for the body types (morphology) of larger hunters. For example, our shirts are an American block cut, giving them longer seams and a wider body than standard garments in smaller sizes. We have generously extended the sleeves of our shirts and jackets by several inches, to prevent binding and to offset sleeve constriction over years of use. Our pants and bibs are roomier through the stride. Both the bibs and 6 pocket pants have slide straps to adjust for your particular build. Double stitching is utilized to ensure longevity and durability, so your clothes will fit well for a long time.
Q) Will the clothes shrink?
A) The T-Shirts are 100% cotton, and are therefore more likely to shrink than other products. We suggest buying up a size or two in T-Shirts to compensate. Other products, such as the button-up shirts and pants, are a poly-cotton blend, and will not experience much shrinkage. The Silkylene products are also unlikely to experience much shrinkage, as they are pre-treated to enhance their shape retention and odor control characteristics.
Q) What about fading?
A) There are a number of good fade-protection products on the market. It is also advisable to add a cup of baking soda to the first wash to help "set" the color of the clothes.
Q) Do you have rain wear?
A) Yes, we stock two separate kinds of gear for wet days. The first is a Mossy Oak patterned LaCrosse parka and bib suit, made of the very light and breathable Aeriform fabric. It is one the finest you will find on the market, in any size. We also have LaCrosse's Dura-Lite rain suits in navy blue. These are excellent for all outdoor pursuits. The rain gear is sized from 3X to 6X.
Q) Tell me about the long underwear.
A) It's made of Silkylene, which is a polypropylene fabric that has been pre-treated to avoid shrinkage and odor-retention. The fabric has superior capabilities for warmth and wicking, while providing excellent overall feel and comfort. We have both waffle and jersey styles, in gray and natural (pearl) colors, in sizes from XL to 6X.