Are You Looking to Wrap Your Vehicle with Realtree Camo?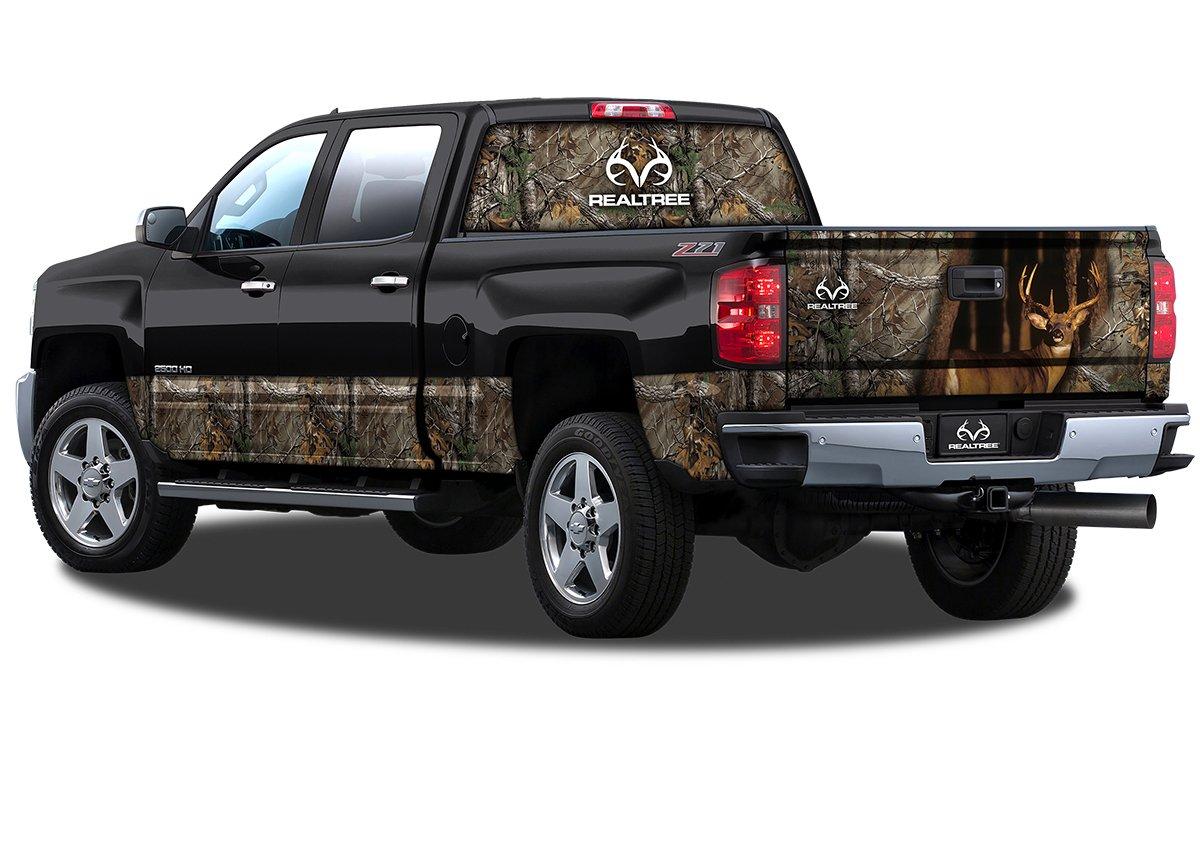 It's true that hunters, sportsmen, photographers and others who love being in the field usually prefer to blend in. After all, it's a lot easier to sneak around undetected when you closely resemble the forest or brush you happen to be in. But who wants their ride to blend in?
SEI-Stoltz Enterprises, Inc. offers camo wrapping that can transform your truck, boat, ATV, hunting and camping gear or just about anything you can imagine into a resounding statement about who you are and what you enjoy.
How It's Done
All you have to do is peel off the backing and stick the decal to almost any flat, non-porous surface to create that something special that makes you the envy of every one of your camouflage-loving buddies. But maybe it's not quite that simple. In reality, applying a large decal can be a little frustrating if you haven't applied pressure-sensitive film before, especially when you're trying to wrap it around a compound curve. But with a little planning, patience, attention to detail and carefully following the application instructions included with each kit, it can be done. The nice thing is that applying a camouflage pattern is extremely forgiving. If you mess up and have to patch in a piece somewhere, no one but you will know.
Surface preparation is the key. The application surface needs to be completely clean (wiping the surface with isopropyl alcohol after thoroughly washing with soap and water is highly recommended). It also needs to be as smooth as possible. Also, avoid stretching the vinyl. That's especially critical around compound curves. It's better to make small relief cuts in the material to get it to lay flat to those areas. And don't forget about patches, because with the matte finish, small cuts, patches and seams can't be seen from a few feet away.
See Camo Wrapping in Action
Quality and Durability
There's no question these graphics offer a unique appeal, but the real benefit is in their durability and the wide variety of available patterns, not to mention the fact that they're easily removed when you get ready to trade the vehicle in or you just want to change patterns.
Forgiving material allows the decal to be positioned, then removed and repositioned for precise application, provided it hasn't been positioned aggressively. You can position it and rub it down by hand to keep it in place and still remove it; however, aggressive application will lock the graphics in place. And once properly applied to a clean, rust-free surface, they won't come off under normal driving conditions, and rain, snow or even car washes shouldn't affect them.
Buy Here: Camo Accent Vehicle Wrap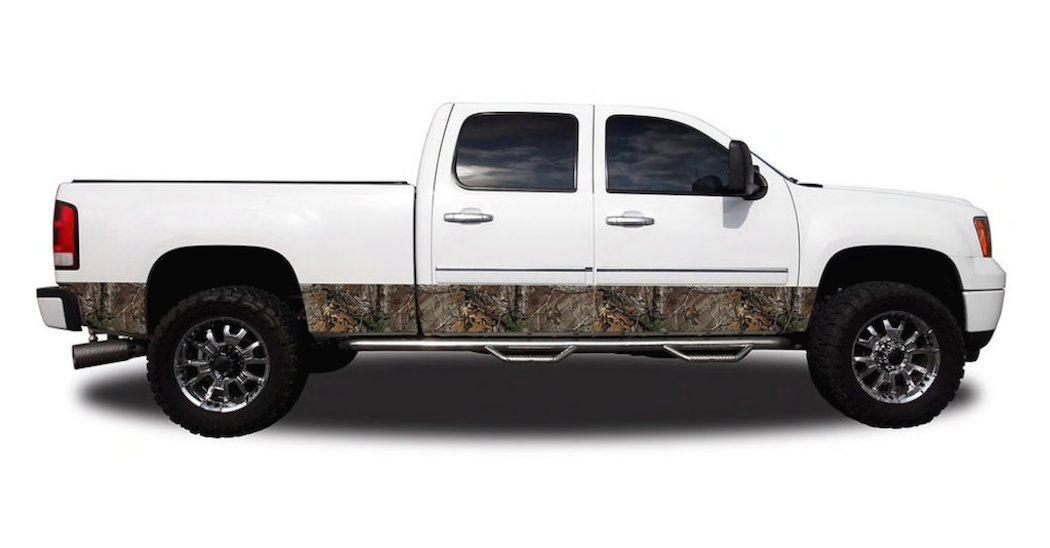 When you're ready to remove the graphics, they remove easily. Carefully use a heat gun to make it easier, depending on how long the graphics have been on. Do so and you shouldn't find any adhesive residue. Your paint looks just like it did before you first applied the decals. If you've ever worked with tapes or other products that leave adhesive behind, you can appreciate how important this feature is.
Wrapping It Up
While most hunters will probably want to cover their entire vehicle in the camouflage in order to blend most effectively, others may prefer to simply add a complement to their truck. This is a really nice way to add a distinctive outdoor personality to your vehicle.
These decals work, so be prepared for lots of attention — at gas stations, restaurants, the super market, or just about any place people gather. You'll be envied and admired. And just think how easy it will be to find your rig in the mall parking lot. You'll want to be sure you remember where you parked on your next hunting trip, though.
In summary, this is a superior product for adding image, concealment and protection to your vehicle or other outdoor gear. All these features add up to a great way to make your rig stand out from the crowd. While it's not for everyone, the relatively low cost and relatively easy application make this product a must-have for the avid hunter.

Editor's note: Visit the SEI-Stoltz Enterprises, Inc. website for more information.
Don't Miss: Realtree Camo Automotive Graphics
Are you a deer hunter wanting to learn how to accomplish your goals? Check out our stories, videos and hard-hitting how-to's on deer hunting.