Do You Dream of Going Westward?
There's no mystery here. While white-tailed deer are highly worthy game, but they lack a certain variety and normally don't offer the wide-open vistas and wild country the West offers in spades. The West can also require mental and physical toughness whitetails seldom ask of a hunter. Most importantly, most Western game is found on public lands open to all.
Every fall intrepid Nimrods make the journey West.
They do it to try their luck at taming the lofty mountains, sage-covered deserts and river-break prairies in the quest for majestic mule deer, elk, pronghorn and other western game.
Step 1: Pick Your Poison
Due to a wide variety of game, making a hunt decision can be the toughest proposition of all. Elk are an obvious draw, though mule deer, pronghorn, trophy-sized black bear and coveted game such as bighorn sheep, mountain goats and moose — if you're lucky enough to win a lottery drawing — are also popular. Elk are found in a greater variety of habitat each year, but drawing a tag in better areas has become uncertain. Even mule deer and pronghorn can require early application deadlines and luck in lottery drawings, especially if you're a rifle hunter. This is a fact of life, though exceptions certainly exist. In some cases a combo hunt — mule deer/pronghorn, elk/mule deer — are also possible and exciting.
Winning an elk, mule deer or pronghorn tag in headline-grabbing areas has become difficult. Two examples: Colorado owns more elk than any other western state, some 180,000 according to Colorado Division of Wildlife numbers; but tagging a world-class bull in over-the-counter areas is unlikely. Still, you can bowhunt Colorado elk every year if you'd like. At the other end of the spectrum, certain Arizona or Utah areas produce regular Boone & Crockett antlers, but drawing a tag in better hunt units assumes the qualities of a winning lottery ticket.
The perspective Western hunter must weigh desires and expectations and balance them with the realities of modern Western opportunities. If world-class trophies aren't priority, choose unlimited areas or states with shoe-in draw odds. Examples might include Colorado or Idaho unlimited areas for elk. Archery hunters also gain an advantage, places like Utah, Arizona or Idaho offering over-the-counter deer tags, Wyoming or eastern Montana super odds for winning pronghorn tags. Other states provide draw odds in the 50- to 75-percent range for all of these game animals, or herd-reduction cow or doe hunts that often go undersubscribed.
High-odds hunts don't necessarily mean a trophy is not in the cards. Some areas offer plentiful and quality animals but simply not world-record potential some hunters find necessary. There are middle-ground options where trophy animals roam public lands. Drawing a tag isn't difficult, but working hard for success is required. These hunts require research, a willingness to invest extra effort and a bit of luck.
Hunters dreaming of fame and glory face the prospect of sitting out more seasons than hunting — submitting numerous applications in key states (and laying down serious money) to increase odds of hunting semi-regularly. For those boasting available funds and financial portfolios, signing on with an outfitter can improve the odds of obtaining a tag consistently.
Don't Miss: 3 Kinds of Elk You Should Hunt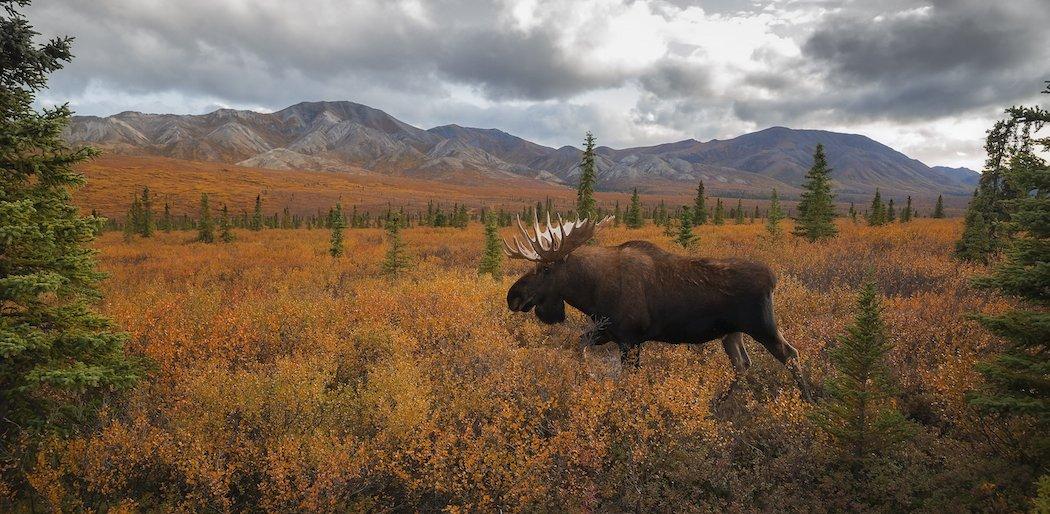 Step 2: Guided or DIY
There's a strong case to be made for guided hunts, namely, high-odds success. But earning that extra satisfaction of self-accomplishment is difficult to substitute. In the areas where I once guided elk hunters in New Mexico, public success rates run about 20 percent, while our camps regularly posted 50 percent success during the same dates. I could no more afford the hunts I guided than a summer home on lakefront property.
Going it on your own, unfortunately, is the only option for most of us. Do-it-yourself hunts also offer the opportunity for friends and family to share the experience. There's no need to show up handicapped by predetermined odds, though. The ambitious hunter with several hours time and an adventurous attitude can enjoy a rewarding and successful hunt just like the guided fellow. You must also show up ready to pack an elk from a deep canyon, sweat antelope pit blinds from hard-packed ground or climb into mule deer high country without the benefit of horses or mules.
Don't Miss: How to Elk Hunt on a Budget
Step 3: Scouting From Home
Desk-jockey research is where this operation begins, poring over record books and calling wildlife biologists. Don't expect the information you gather, or the questions you ask, to point toward a specific hillside or canyon. General information is good enough.
Purchase Forest Service and Bureau of Land Management/BLM maps, plus U.S. Geological Survey topographical plats of prospective areas that will help narrow down where you'd expect animals to live (i.e.: near water or an area with few roads). Again, state biologists familiar with local particularities can help as you get started.
Another good source of information is the Natural Resources Conservation Service (formally Soil Conservation). This agency compiles data on flora and fauna around the country, sometimes the very food game needs — another way talking to game biologists helps. This information is often so accurate you'll be able to pinpoint game feed down to a specific hillside or canyon. They also catalog water sources and sometimes specific animal populations.
Another fun and often profitable mode of scouting from home is aerial photograph sites providing a bird's-eye view of a hunting area. Look to TerraServer USA, GlobeXplorer, or US Geological Survey aerials. And never forget about the advantage of Google Earth. Simply download the application and start scouting from above.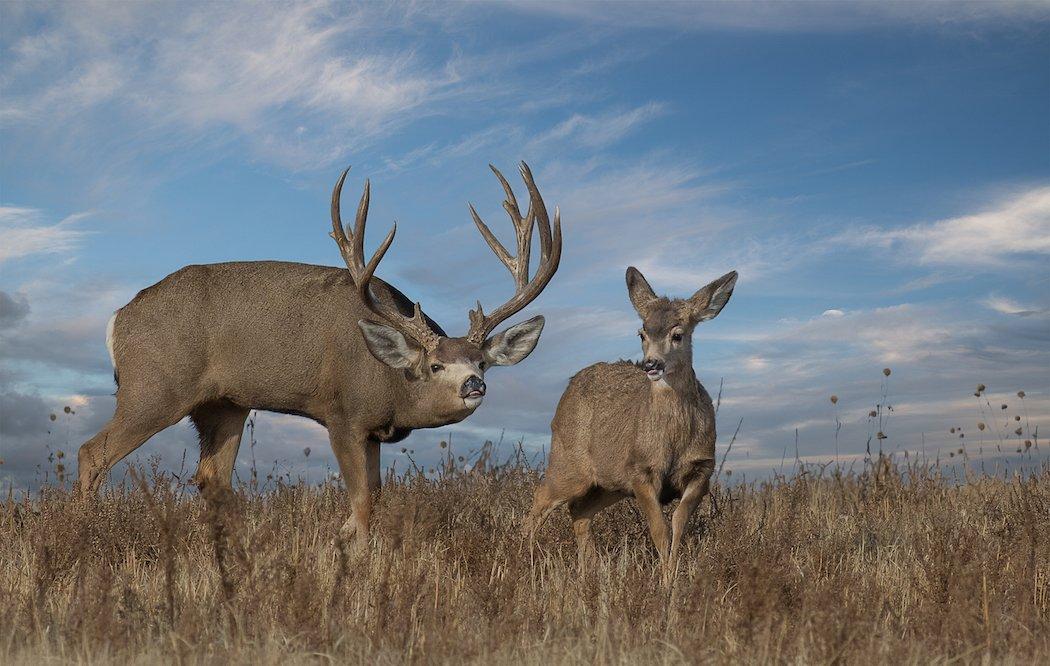 Step 4: In-the-Field Scouting
Finally, scout, scout, scout. Greedily save vacation days as time is your ally in western hunting. The more time you scout before season opener the more likely you are to succeed, showing up to discover good areas, subtracting those days from actual hunting, instead of beginning haphazardly and disoriented. You'll also be better acclimated to hunt harder when opening day arrives.
This also gives you an opportunity to talk to range cowboys, ranchers or Forest Service personnel you meet in your area, querying them about recent sightings. Carefully investigate stock ponds and meadows for sign, find good vantages and put quality glass to work mornings and evenings, looking for game itself.
Don't Miss: How to Go on a Western Big Game Combination Hunt
Step 5: Get in Shape
You should also have worked hard to get into shape and hone your shooting skills. Western big-game ground likely involves higher altitude, thinner air and more treacherous terrain than home. The better shape you're in the more ground you can cover, and the better your chances of reaching a bugling bull across a steep canyon before he clams up. Or a buck bedded high in an alpine bowl — the more fun you'll have. Walking around the block a few times weekly or pushing a lawn mower around the yard doesn't cut it. You have to get serious. The lower elevation you live in, the harder you'll have to push. Ask a big-game guide his No. 1 gripe and it'll be clients who can't keep up when a situation calls for immediate action.
Second on his list will be poor shooting. Make sure you can hit them when your hard-earned opportunity arrives. Learn to make longer shots. Make shooting a bow well out to 40 or 50 yards, or your rifle to 350 yards, your goal. Shoot from odd positions or without a rest to assure you can make the best of a fleeting opportunity. Remember, it's all about placing a sharp broadhead or bullet in the sweet spot, not brute power. You don't need an 80-pound bow or a mega-magnum rifle. And for goodness sake, buy a laser rangefinder and use it before every shot. The West can be deceiving, wide-open spaces and falling terrain tricking even the most accomplished shooter.
Step 6: Get the Right Gear
Optics makes the western hunter. Even when covering ground, you should stop often to scan the countryside for game. From the vast vistas afforded by the West, you'll want something in the 8x40 to 10x40 class. The West is big, glassing distances typically well beyond those your compact, shirt-pocket whitetail models are suited to. Learn to use binoculars effectively and you'll see more game. Let glass cover the long distances for you, carrying you effortlessly across deep canyons, off sharp mesa edges. When all else fails, when water proves unproductive, when calling's out of the question, glassing up game and stalking — spot-and-stalk — is your avenue to success. Stalking game takes practice, learning to move quickly and silently. Over-boot stalking slippers with padded soles are a boon, especially when bowhunting or still-hunting heavy cover. Try the Safari Sneakers from Crooked Horn.
You'll also need to carry a daypack and a few survival items. Western big-game country can kill you. Carrying the right gear keeps you out of trouble. A compass, maps and GPS unit should be at the top of your list, assuring you don't become lost. Also, consider an extra pair of socks, emergency space blanket, two compact flashlights and spare batteries, small backpack stove and pot stuffed with tea bags and instant soup, surveying tape to mark a trail back to downed game, plenty of water and food. Of course, you'll need a sharp folding saw, two knives and sharpening stone in case you get lucky. Skinning and quartering an elk, in particular, for packing is no small task. Keep a pack frame handy and be prepared to schlep your animal from a nasty place in a hurry to avoid meat spoilage in warm weather. If you're worried about packing meat you'll not venture as far out as may be necessary. Packing meat is hard work, but part of the dodge. It won't kill you, though it may seem like it at the time.
Don't Miss: 10 Backpack Hunting Basics for Western Big Game Hunting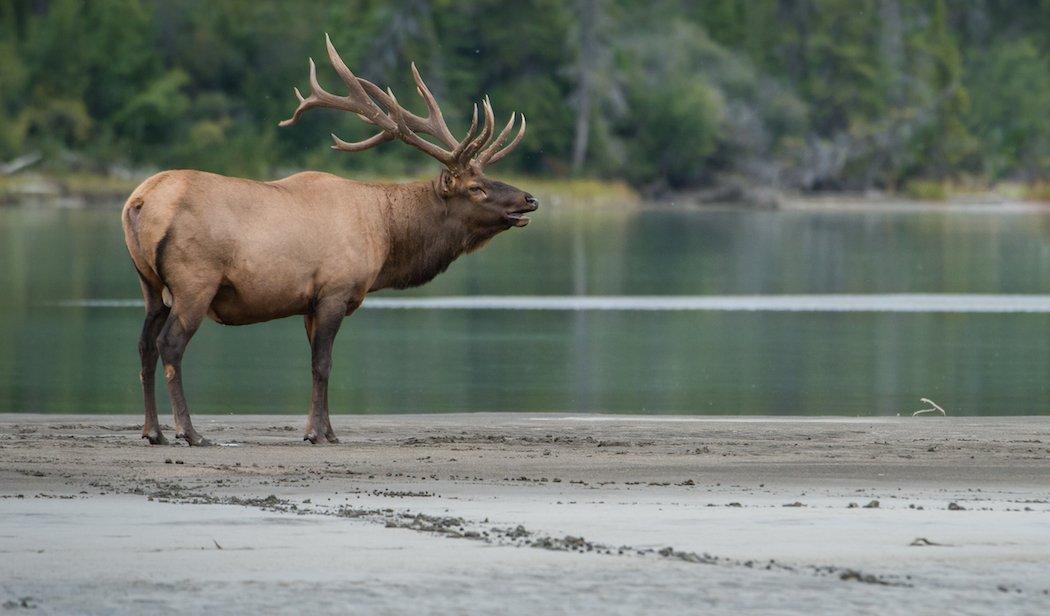 Step 7: Apply and Buy Tags
Over-the-Counter Licenses: Colorado and Idaho stand alone as places where you can simply purchase a tag without beating draw odds. In the Rocky Mountain State you can simply show up and buy a tag at most sporting goods and hardware stores. You won't be alone on these hunts, and you better have done your homework if you expect to beat crowds and achieve hunting success. Not all Colorado areas are on this system, with better areas on a limited drawing. Check regulations for options. The Gem State issues licenses on a first-come-first-serve basis, so you must make decisions early, tags issued August 1. Otherwise, licenses are there for the taking, and there are sometimes leftover tags. Check out the details.

Easy-Draw Options: The best elk areas are no longer a secret, so you will have to scan game and fish websites and draw odds to find a hunt with better than 50-percent draw odds. These aren't that rare, but buyer beware, as some of these areas are true wilderness and accessing worthwhile hunting can require backpacking or pack animals, or private-land issues can complicate access. Drop-camp options are often available through an outfitter, a real bargain when wilderness is involved. My top picks would be Montana, New Mexico, and Wyoming.

If you are only after meat (and elk meat is fine stuff) and a good time, check out cow hunts in nearly any western state, as most hunters want antlers and these hunts can be easy draws.

Going for Broke: If you're in the market for only the biggest antlers, and willing to sit the bench for a decade before drawing a tag, the best public-lands areas aren't exactly secret. Arizona automatically goes to the top of the list, with areas such as unit 9, 10, and 27 the best bets. New Mexico also has proven trophy ground, units 15 and all the 16s. Montana's Missouri Breaks region has emerged as a real hot spot for "book" bulls, while Nevada and certain Utah areas are real sleepers, with record-book bulls common, but non-resident tags very limited.
Step 8: Make it Happen
The mistake most hunters make while stalking is being too contemplative. Elk hunting, especially, is a completely different game than deer. Elk demand an aggressive approach, covering as much ground as possible, as quickly as possible. Only when you discover smoking-hot sign or hear bugling should you slow down, and this pace still little resembles the snail's pace of still-hunting deer. Elk aren't hard to see, relatively, so covering more ground is generally not a handicap. Even mule deer can require an aggressive mode. There's a lot of country out there, and it's easy for a buck to vanish into swallowing cover and never be seen again should you dally while making your approach. Get on them quick, slowing only to make the final approach.
Opening day might mean packing into a remote area in order to beat crowds. Locating remote or overlooked areas where other hunters won't interfere with your efforts is always smart hunting. Arrive there before good light to be in position. You can sleep during the heat of the day. Early seasons often provide short windows of opportunity, sometimes only the first couple hours after sunrise and last hours before sunset proving productive.
During early season hunts, hunters are always well-advised to guard water, no matter your game. Elk, mule deer, black bear and especially pronghorn all come to water regularly when it's hot and dry. Even in areas where water is abundant, or when persistent rain is part of your hunt, making water-hole hunting less productive, and elk can often be ambushed at wallows where they make regular visits. These situations give you the edge, provide close, standing shots more often than stalking.
Unless you've found a hot spot well off the beaten path, and timing is perfect, bugling to public-lands elk is best avoided. Mature bulls have been well-educated in this regard. Subtle cow calls can be your best bet for calling success. If you find bulls are not responding to your calls, simply "dogging" bugling bulls or spot-and-stalk ploys, slipping into range after spotting your animal, are best.
This is the time to make important discussions on where and how you will hunt, to begin diligent homework, to get into the best shape of your life. The cooling days of September and October, with frost on the meadow grasses, the river-bank trees afire with the colors of autumn, long plumes of steam rising from the nostrils of feeding muleys, and the eerie, distant whistles of rutting bulls may seem only a distant hope, but it will be here soon enough. Isn't it time you hunted the West?
Don't Miss: 3 Weird Elk Hunting Tactics That Work
Editor's Note: This was originally published July 31, 2009.
Are you a big game hunter wanting to learn how to accomplish your goals? Check out our stories, videos and hard-hitting how-to's on big game hunting.