Helping Children Through Adventures in the Outdoors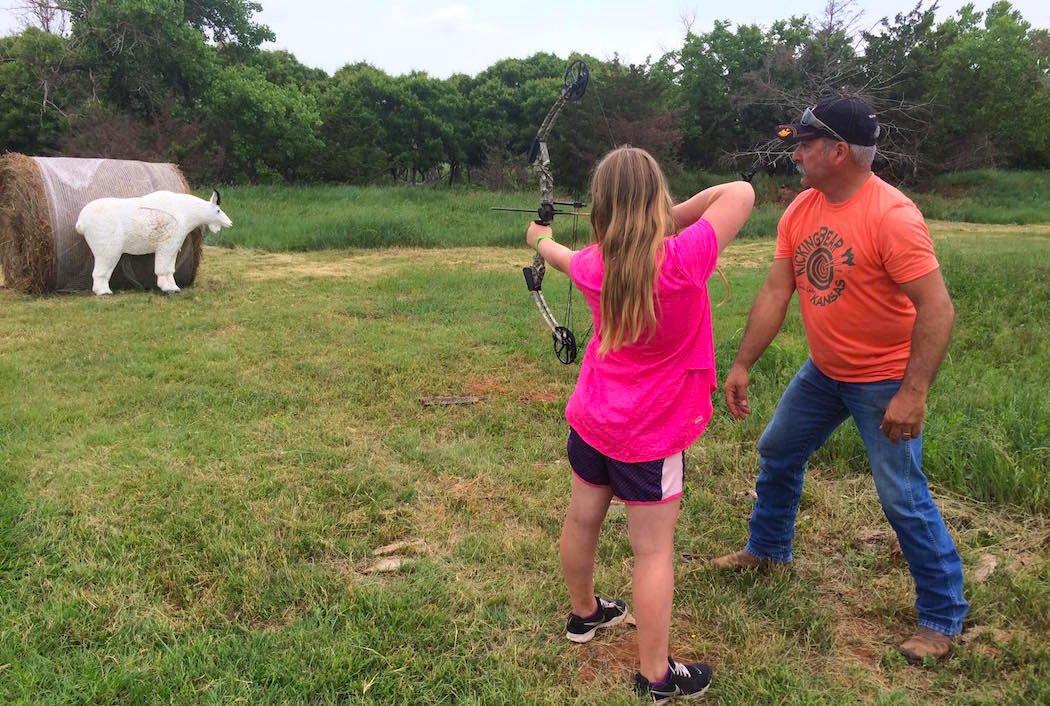 I've always said I don't know who or where I'd be if it weren't for the outdoors. It's had that big of an impact on my life. And I know I'm not the only one. There are millions of people around the world who have been changed, at least in part, by the outdoors. God's creation is something many hold dear, including Kicking Bear.
Kicking Bear is a non-profit, faith-based, Christian organization that reaches out to kids through the outdoors. Hunting, fishing, archery, shooting, camping and a number of other outdoors adventures are used as a tool to change these kids' lives for the better and instill in them a passion for outdoor-oriented hobbies. But, more importantly, these traditions are used to connect with these children and share with them a love for Christ and the Gospel — to believe Jesus Christ is the Son of God, accept Him as their savior, and repent and to be baptized.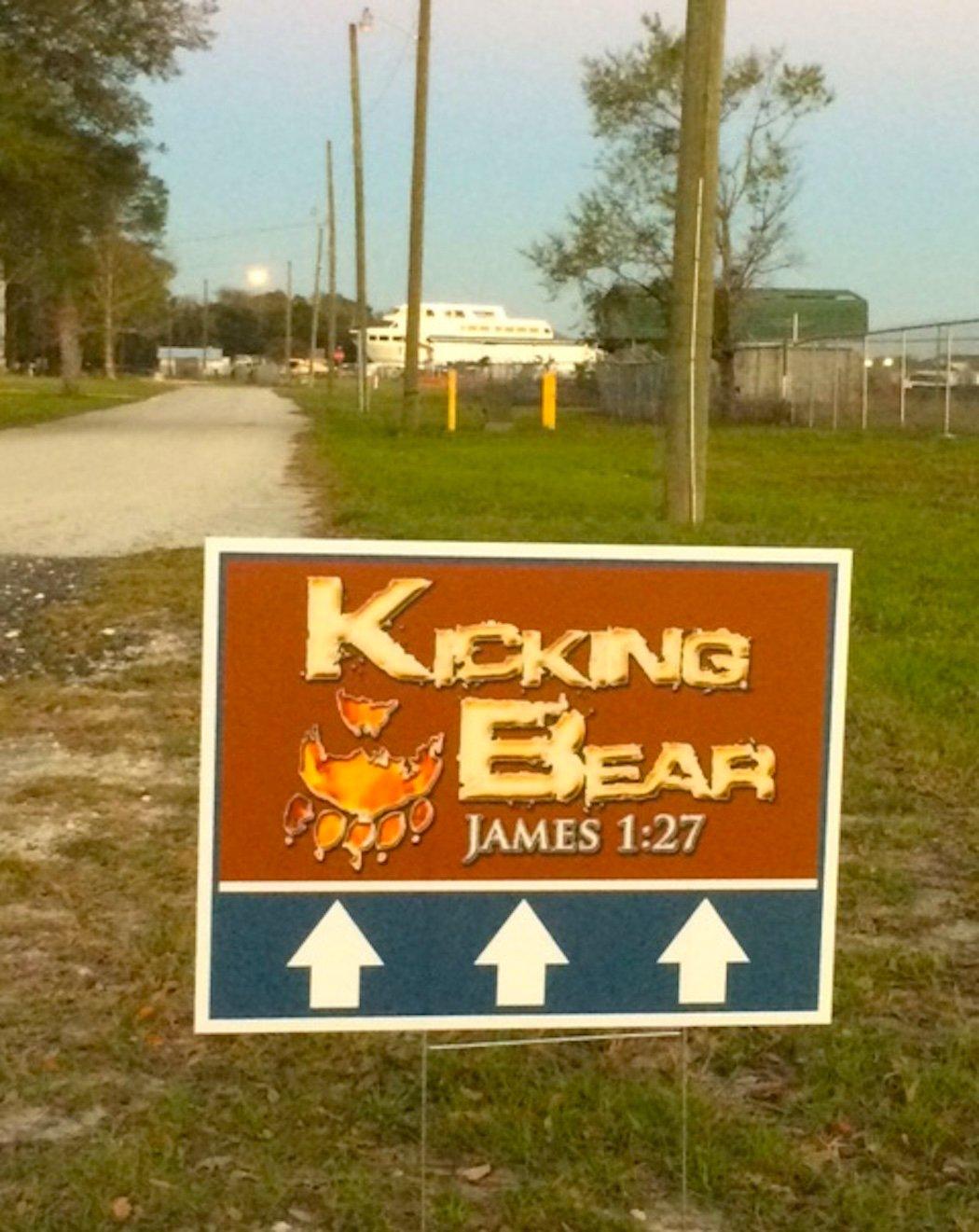 This organization is led by Ray Howell, his wife Karen Howell, and the rest of their incredible staff. They stand firm in their faith as well as their efforts to make an impact on children's lives throughout the country.
It's all about outreach for Kicking Bear. Their mission statement says it perfectly. The campouts, shoots and other events are a great way to introduce youth to the outdoors and to the sport of archery. The program's mission is to help underprivileged and at-risk youth, or any youth, who wants to get into the outdoors. Kicking Bear events are free to everyone who wishes to participate. By encouraging others to reach outside their homes, we can help break the cycle and put dreams in these kids' hearts that will change not only their lives, but their families' lives to come.
True to their form, they recently hosted yet another very successful camp. It didn't take long for the kids to become completely intrigued by the outdoors and studies of The Bible.
By 8 a.m., we had over 400 people registered for the first-time Fleming Island camp, Karen Howell said. Ray had done seven speaking engagements at two public schools and other youth groups prior to the camp. At 6 a.m. on Saturday morning, the trucks and cars came in with all of the volunteers. It was extremely humbling to see that many people coming to do the Lord's work.
Kids started to have a blast as soon as they got into the area with all the games and shooting areas that we had set up, Howell continued. So many kids who had come off the streets, got to shoot archery, BB guns, and throw tomahawks for the first time in their lives. You could hear shouts of excitement throughout the camp not only from the kids but from the adults, too. We even had a monster truck that the participants got to ride in. They were doing figure 8s and circles and all you could hear was laughter and joy. Later on in the day, we broke into all the big games such as sack races and tug-of-war challenges. By the way, the girls beat the boys during the first ever camp.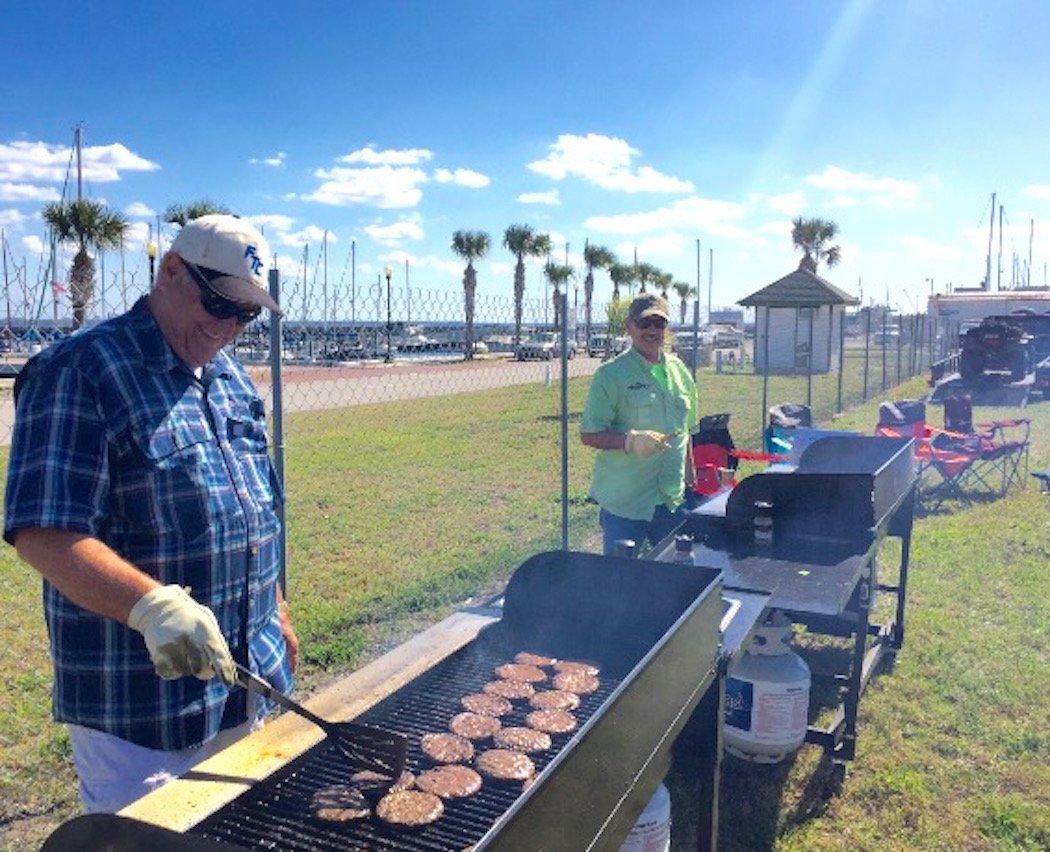 Howell went on to explain that volunteers cooked, hosted events and oversaw numerous outdoor activities the children were involved with. They even gave away prizes including hunting gear, fishing tackle, a bow, and even a four-wheeler. But most importantly, they shared their faith.
We gave the Lord's message during the camp, Howell said. It was amazing to see how many of God's chosen stepped forward. Ray was also asked to give the message at three Sunday services and it was wonderful to see so many new Kicking Bear families in attendance.
Kicking Bear is giving the youth of tomorrow an opportunity to experience and enjoy God's creation today. They also make it possible for children to make lifelong friends at these camps, connect with mentors, and build skills that will last a lifetime. This organization is giving these children opportunities they likely wouldn't receive without it. And for that, I whole-heartedly commend their efforts to make an impact on these children's earthly and spiritual lives.
If you're interested in volunteering your time for this organization, or if you know of kids in need who would benefit from attending one of their camps, click here for a schedule of 2017 events. Check them out on Facebook.
Are you a hunter thirsty for knowledge? Check out our stories, videos and hard-hitting how-to's on hunting.