How would you like to hunt bugling bulls in the Appalachian Mountains?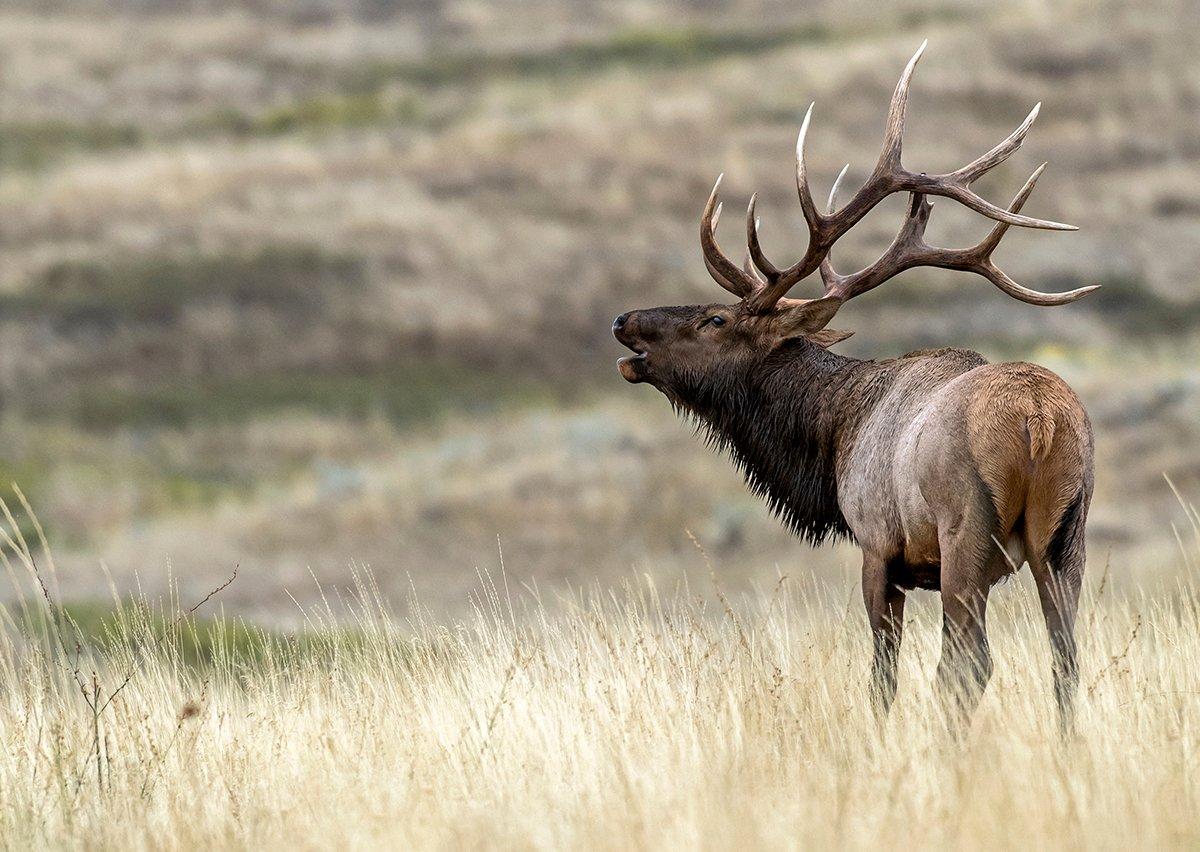 A 2019 Tennessee elk tag is available again this year through a raffle held by the Tennessee Wildlife Resources Foundation (TWRF). This raffle follows an incredibly successful effort from last year. The 2018 event raised more than $220,000 for the Tennessee elk management program.
The results from last year's raffle generated $224,840 in revenue and there was only one lucky winner, said Joey Woodard, TWRF executive director. Although there's still only one elk tag up for grabs, participants will have five chances to win valuable prizes this year and that should generate even more ticket sales to support conservation.
Since the elk hunt was implemented in 2009, the Tennessee Wildlife Resources Agency (TWRA) has donated a permit to a non-governmental organization (NGO) to join other participants who will be chosen from a computer drawing.
The Tennessee Fish and Wildlife Commission's decision to offer an additional conservation tag is an innovative way to raise additional funding for habitat management and restoration, Woodard said. We are proud to support the TWRA in this effort, and we have partnered with leaders in the outdoors industry to help us grow this initiative.
This year, a single ticket costs $20, three tickets cost $50, or 10 can be purchased for $100. They're on sale now until August 2. There is no limit on raffle ticket purchase availability.
The grand prize winner will have the opportunity to participate in the October 2019 rifle elk hunt in the premier elk hunting zone. It'll take place on the North Cumberland Wildlife Management Area. In addition to the elk tag, the grand prize winner will also receive a Best of the West Mountain Scout Rifle, with a Huskermaw Blue Diamond long range scope, and the option to have it filmed for an episode of The Best of the West Outdoor television series.
In addition to the grand prize, the TWRF has secured four other prize packages.
Raffle tickets may be purchased online directly from the TWRF website.
The deadline for purchasing tickets is Friday, Aug. 2, at 11:59 p.m. (central time). The electronic drawing will be held Aug. 5, and the winners will be announced at the commission's Aug. 16 meeting.
TWRF is a non-profit organization dedicated to promoting habitat conservation, responsible land stewardship, and Tennessee's hunting and fishing heritage for the benefit of Tennessee's outdoor enthusiasts. Please join the effort.
Don't Miss: How to Elk Hunt on a Budget
Check out more stories, videos and educational how-to's on big game hunting.