A look at the best whitetail hunting states in the Northeast
Our final 2020 Antler Nation regional roundup focuses on the Northeast. From the status on deer populations to public-land opportunities and everything in between, we've updated each state with the information you need to know this season.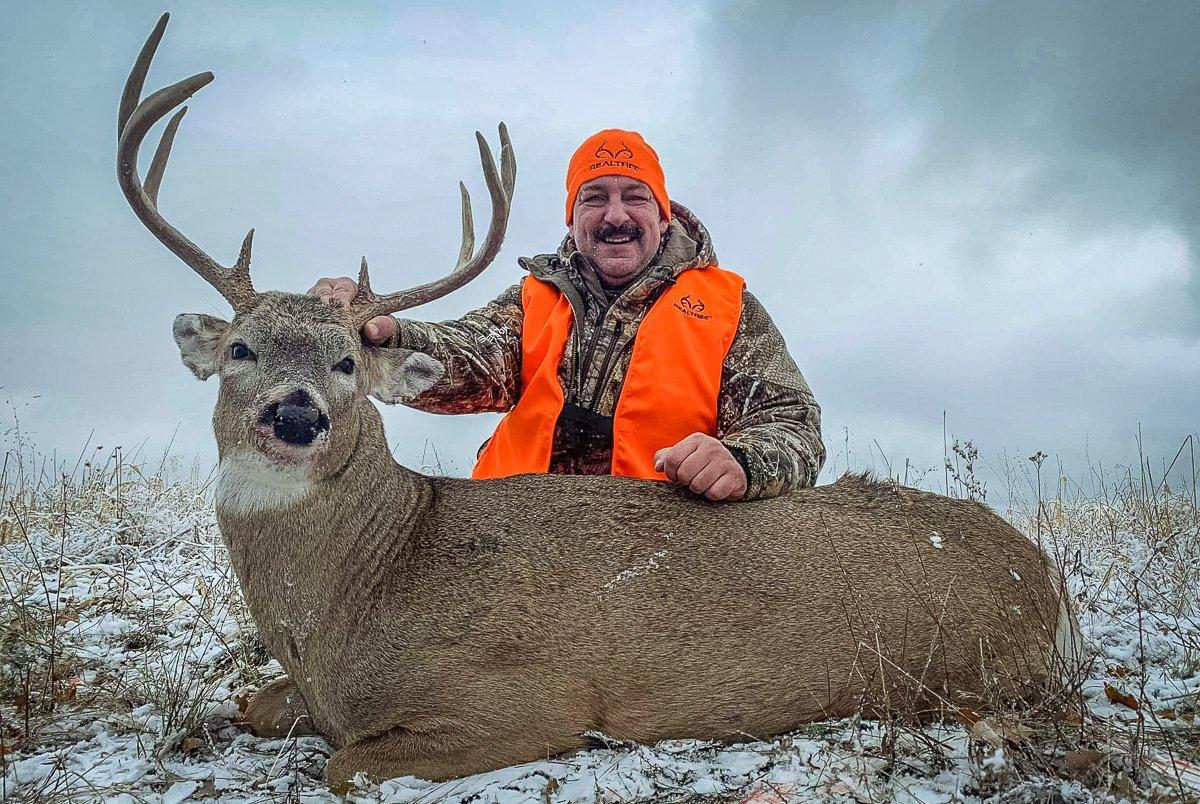 Mild winters and decent mast crops have helped put the deer herd in great shape over the past several years. State officials expect a solid harvest this fall.
Delaware is another small state, but one with diverse habitat. It's one of the few in the Northeast to provide a chance at a velvet buck, with an archery opener falling on Sept. 1.
Looking for a true heavyweight buck? They don't get much heftier than the ones in the big north woods of Maine. There, a 300-pound brute is possible. Overall, the state doesn't score well on our ranking system, but there's no denying Maine's deer hunting tradition.
If you can call it a Northeastern state (we did), this one is the crowned jewel. It's a rising star in big buck numbers, with a fair bit of public land open to hunting. Other than some isolated CWD cases, there's not much bad to say about Maryland.
This is a pretty tough place to be a deer hunter, and so it ranks low on our list. Still, there are some decent opportunities in Massachusetts, particularly in the suburbs.
Wildlife officials are making some big changes to the deer hunting here for the better, and that's a good thing. New Hampshire has always ranked highly for public opportunity, too.
Think there's nowhere to hunt in the Garden State? Think again. There's a ton of public ground, considering the overall land mass, and big numbers of deer. For years, the archery take has exceeded the firearm harvest.
This diverse state ranks near the top of the Northeast list. Tags are easy to get, public land is plentiful, and deer densities are good. There are a few big ones roaming around, too.
While it doesn't get the best grade, the PA deer hunting culture is second to none. There are a lot of deer hunters, and that makes it harder to find unpressured whitetails, but there's plenty of public ground, too.
The smallest state in the country doesn't get a great grade, but it certainly holds its own. If you can find a place to hunt, Rhode Island is a solid destination to fill the freezer.
The big woods deer camp is still a tradition here, though bowhunting in the suburbs might be more productive. Vermont flies a little under the radar, but deer populations and buck age structures are pretty good.
Expect rugged terrain and challenging hunting in West Virginia — but also lots of opportunity at some really good bucks. The southwestern counties, a few of which are archery-only, consistently crank out P&Y-class animals.
Don't Miss: 2020 Antler Nation Grades
Part 1: West
Part 2: Great Plains
Part 3: Midwest
Part 4: Southeast