THE RUT ISN'T ALWAYS KIND TO A HUNTER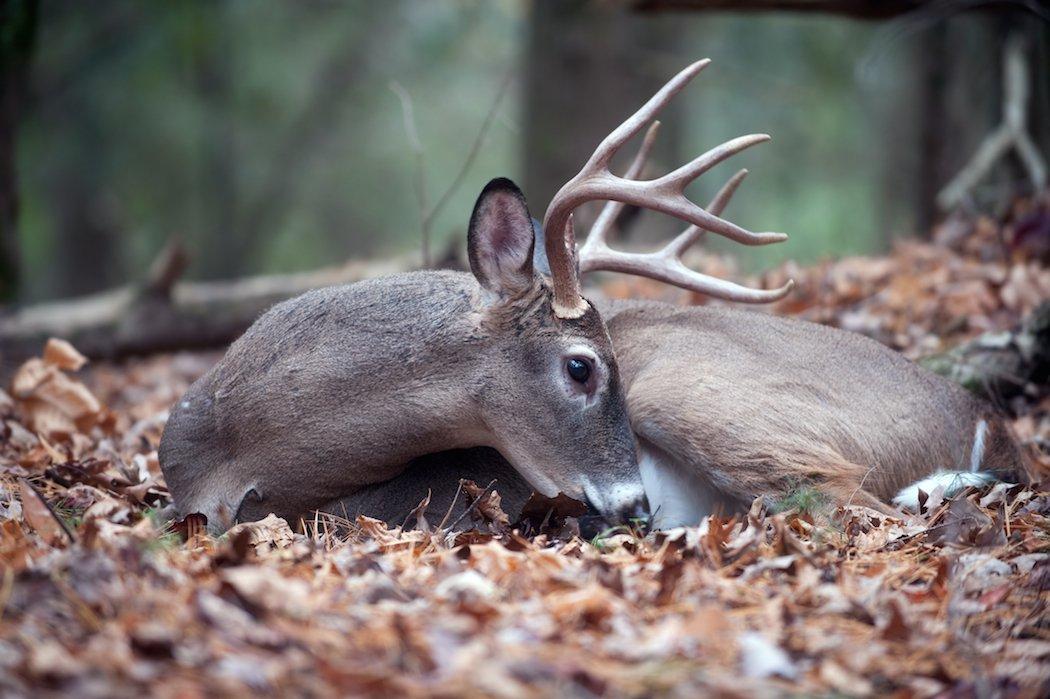 Everybody gets amped up and ready for the rut. Truth is, I'm one of them. That said, many hunters go into a rut hunt and come out on the flip side unsuccessful. While we often look at the rut as a tag-filling savior, it doesn't always play the role. The rut is a prime time to kill a good deer. But there are factors in play that can add up to failure. The following are some of them.
1. THE LOCKDOWN WAS IN PLAY
When does are in estrus, bucks are with them. That generally means both bucks and does are flat on their bellies for several days. They don't disappear like some people like to think. But they do become harder to target because they move less. The bucks won't start cruising again until they're finished with their does.
2. THE WEATHER WAS WARM
Hot weather is a bummer, especially during the rut. It kills the daylight activity. If temperatures climb above 50 degrees, you can all but write off any daytime movement. It's possible to witness some rutting activity. But most will occur under cover of darkness when it's cooler.
3. BUCK-TO-DOE RATIO WAS OUT OF WHACK
The ideal ratio is 1-to-1 (bucks to does). Very few hunters experience this, though. Most hunters deal with 1-to-2 and 1-to-3. That means bucks don't have to fight for does, except the first ones. Once the bulk of the does enter estrus, competition is minimal. After all, there's numerous does for every buck.
4. CAUTION WASN'T A PRIORITY
The rut isn't a fix-all. Deer hunters still have to hunt smart. Deer hunting is deer hunting. Don't underestimate bucks just because they're chasing does. It still takes skill, patience, and hard work to get a good deer. Mature bucks don't become mature for no reason.
5. YOU HUNTED OVER RUT SIGN
This is your tactic of choice during the pre-rut. This is not a choice tactic during the chasing and tending phases of the rut. Bucks abandon the pre-rut patterns where they put down most of their rubs and scrapes. And while they may not vacate that general location (because they probably won't), they will forget the patterns they were using. The focus shifts to finding does.
6. YOU DIDN'T HUNT THE DOES
As stated before, you should target does during the rut—not bucks. Target doe groups throughout the property you hunt. Bucks will be cruising from doe family to doe family in search of receptive females.
7. YOU BURNED OUT THE SPOT
One of the most common reasons for a bad rut hunt is that there weren't any deer to hunt. Pressure leading up to the rut can be disastrous. That's why I save where I plan to hunt the rut. I don't hunt that spot during the early season. Pressure during the early season and pre-rut will mess up a rut hunt before it ever starts.
8. THEY WEREN'T RUTTY
Yes, deer breed at roughly the same time each year. But peak dates occur at slightly different times. Furthermore, it is debated that several things (weather, temperature, and moon phase) play a role in how much of that rutting activity takes place during daylight.