Word is getting out. The Hoosier State is tops for Boone and Crockett record-book whitetails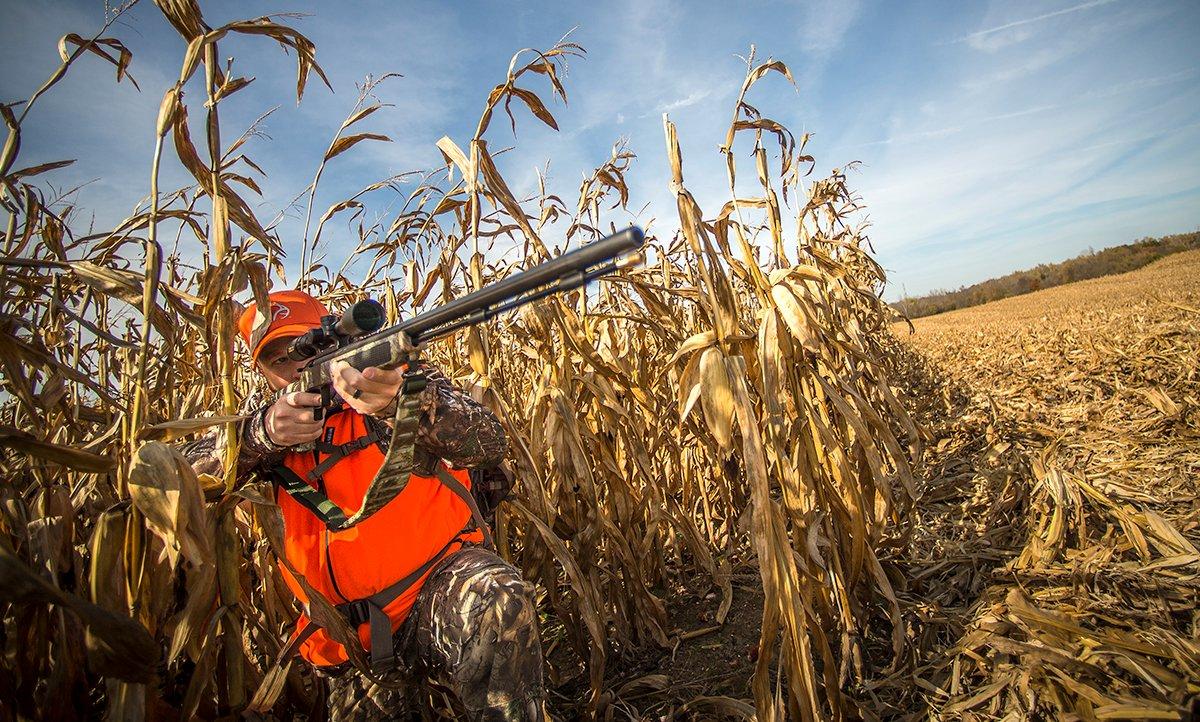 This past month, my TV crew and I road-tripped across Indiana, interviewing hunters for a documentary on big deer. We talked to dozens of guys who have hunted local farms all their lives and who recently shot massive whitetails. The smallest shoulder mount we filmed scored 170 inches; the largest was 220 nontypical. Racks that taped 180 and 190 inches were everywhere. I knew Indiana was good, but dang, man.
No wonder Indiana's No. 1 for record-book bucks today, I said to Sam as we wrapped up filming the story of his 202-inch drop-tine buck.
Really? he replied. Most people around here don't know that or even care what a buck scores. We just know we have big deer - lots of them.
Indiana's Rise to the Top
For the past 20 years, Indiana has been a sleeper state for record-book whitetail entries. About 2010, it exploded into the Top 10. In 2014, it became the No. 4 state. It rose to No. 3 in 2016 and 2017, and was No. 2 behind only Ohio in 2018. In 2019 and 2020, Indiana took the top spot, with 53 and 46 bucks, respectively, accepted into the B&C records.
Consider that those numbers don't include potential book deer shot in Indiana but never entered for B&C records, or the hundreds of mature bucks killed with a bow or gun that scored 140 to 160 inches. Not book deer, but animals any of us would be happy to tie a tag to.
One Giant Food Plot
Look around, we live in the middle of a giant food plot, said Randy Hunter, as we filmed the story of the 220-inch whopper he shot with a muzzleloader during December 2020 in Randolph County. Cornfields as far as you can see, interspersed with soybeans. Linked by strips of woods with creeks, and thick hedgerows and shelterbelts. Ninety-five percent of it is private land. Can you say prime whitetail habitat conducive to limited hunting pressure?
(Don't Miss: Photo Gallery: From Buttons to Booner)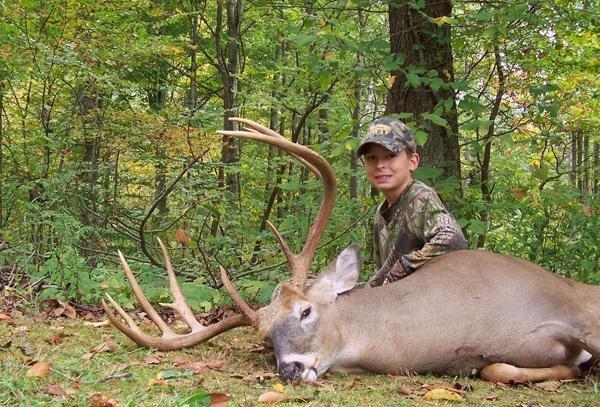 The Game Changer
Indiana always had strong whitetail genetics and an unlimited food supply for deer. And like most states in the day, it had liberal buck bag limits. Twenty years ago, the Indiana Department of Natural Resources made a bold, visionary move to improve the health of the state's deer herd and the age structure of bucks.
Established in 2002, the one-buck rule functions as its name implies. Whether you shoot a buck during bow, gun, or late muzzleloader season, it doesn't matter, as that's the only buck you can legally harvest in a season.
In 2010, as the Hoosier State's deer herd continued to grow, the DNR authorized more liberal doe days, which have complemented the one-buck rule nicely. If you want protein for the freezer, shoot a doe, but let the young meat bucks walk. Hunters have gradually accepted this mindset, because today it's possible to shoot a mature 140 or 150 buck anywhere in Indiana, and the opportunity to tag a 170- or even 200-inch deer is not out of the question.
From 1980 through 2002, Indiana hunters entered 209 whitetails into the B&C records. From 2003 through 2020, after the one-buck rule was implemented, hunters entered 683 bucks into the book. That's almost 500 more trophy bucks.
Sleeper No More
To put a big exclamation point on the discussion, consider the 211-4/8-inch monster Indiana hunter Dustin Huff shot with a crossbow this past November in Decatur County (read the Realtree Huff Buck Exclusive here). When asked by Boone and Crockett if Indiana's bold deer management plan played a part in harvesting the world's second-biggest typical whitetail, Huff said, Oh yeah, the one-buck rule has really opened things up. We're no longer a sleeper state.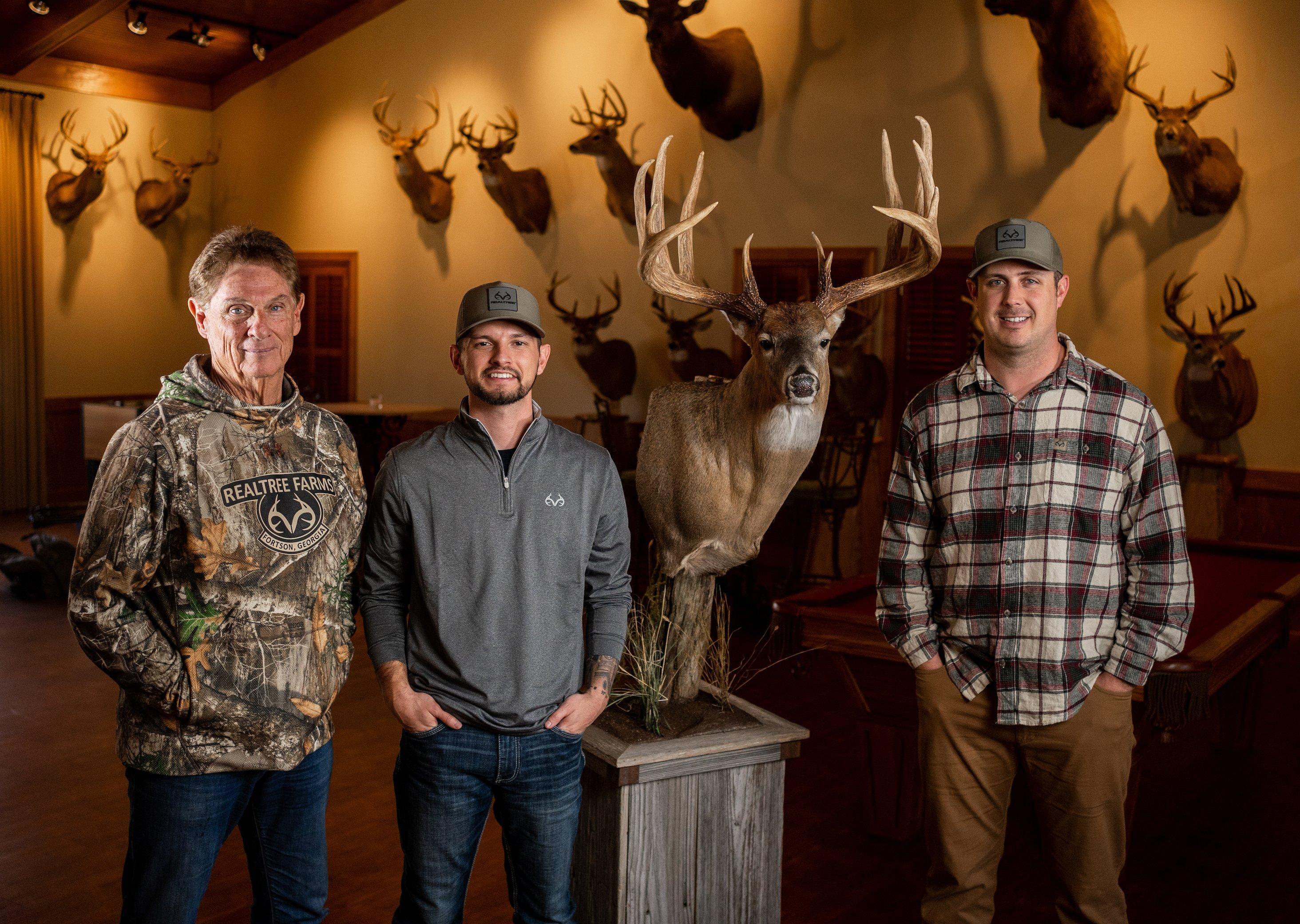 (Don't Miss: 2022 Midwest Deer Hunting Forecast)