Check out Antler Nation's 2022 grades for Indiana, Iowa, Nebraska, Ohio and more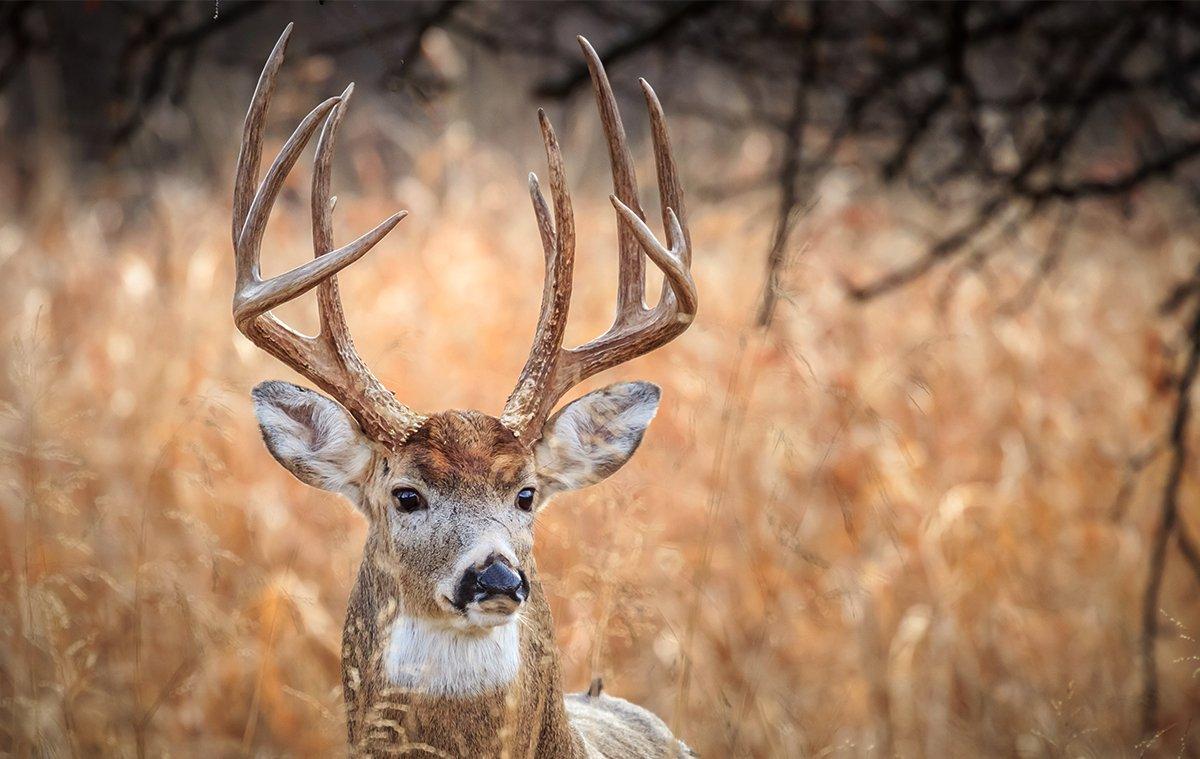 The Midwest is the home of big bucks. Some hunters who live here take it for granted. But folks who live elsewhere dream of going there one day. It's an awe-inspiring place. I was one of those hunters. But in the past decade or so, I've hunted half of the region and can attest to the ups and downs in the Midwest. Here's the 2022 Midwest deer hunting forecast, with much additional information in the associated links.
Illinois
Illinois was once a great state for deer hunting. It still is, but it'd be a lie to say it's as good as it was at its peak. However, some believe it's starting to improve again, at least in some ways.
Indiana
One of the most impressive states in the region, or even the country, Indiana is another top-shelf whitetail state. It doesn't get quite the accolades as Kentucky or Ohio, but the quality is there. Good deer densities, solid age structures and big whitetails are found throughout the state.
Iowa
Iowa is a top-three state for bowhunting whitetails, especially if you want to hunt a place with excellent genetics, great soil quality and slightly less pressure. Like anywhere, the public land can be crowded, but much of it is still good. And if you find a slice of private property, it might hold a Booner.
Kansas
Kansas is getting hit harder each season. In fact, in the past year or so, much of the state that was a guaranteed draw became a two-year year wait. That means more hunters are vying for a shot at a Sunflower State stud. If you can find a piece of private land or an overlooked pocket of public ground, there's still a good chance. But overall, the state is declining because of heavier pressure.
Michigan
Likely the worst state in the Midwest, Michigan isn't the crown jewel of the region. However, it's pretty good compared to some states in the Northeast and Southeast. So it has that going for it. Despite the negatives with the Wolverine State, big deer exist there, although most of those remain quite pressured and highly stressed during the season.
Minnesota
Another state that would rank much higher if only for a few net-positive changes, Minnesota is still a great destination. It offers superb deer habitat, solid numbers, decent age structure and more. It's certainly a place to try if you can find a spot to hunt.
Missouri
Located in the heart of the country, the Show-Me State is a serious contender. It's diverse from north to south and east to west. Still, the northern half of the state holds bigger deer, thanks to better genetics and habitat.
Nebraska
The Cornhusker State is only 3% public, but for an over-the-counter state, it holds promise. It's a solid destination for those who want a prairie or prairie-ag-style deer hunt. That said, you might try it during bow season, as gun hunters tend to scour the public land.
North Dakota
NoDak doesn't get the credit it deserves. Although certain tags (namely rifle opportunities) can be somewhat difficult to obtain, it still offers ample hunting. Bowhunters have higher odds of getting a tag. The deer population is still largely unknown, though. However, numbers seem to be quite good throughout much of the state. Overall, North Dakota offers an excellent hunt.
Ohio
The Buckeye State might be the best overall whitetail state in the country. With reasonable tags, great deer densities and a mature buck age structure, it's hard to pass up.
South Dakota
Although it's getting more difficult for nonresidents to hunt South Dakota, the state is still an excellent destination. Tags are tougher to come by, but if you get one, odds of taking home a Pope & Young deer are pretty good. This state is doing a lot of things right.
Wisconsin
Wisconsin is a paradoxical whitetail state. You never hear about it in the news. At least, not like Kansas, Nebraska, Missouri and nearly every other Midwestern state. Nonetheless, it has put more record-class whitetails in the books than any other state, regardless of the metrics. Even the most recent figures show it's still king of the big deer woods. That's pretty cool.
Overall, the Midwest is still the Midwest — it's incredible. For those who want to experience it, this year is an excellent time to try. For folks who already know it, most areas are as good as ever. It's shaping up to be a good season.
(Don't Miss: 15 Fascinating Facts About Whitetail Biology and Behavior)