Build muscle memory and hone your form without a target with this go-anywhere archery practice tool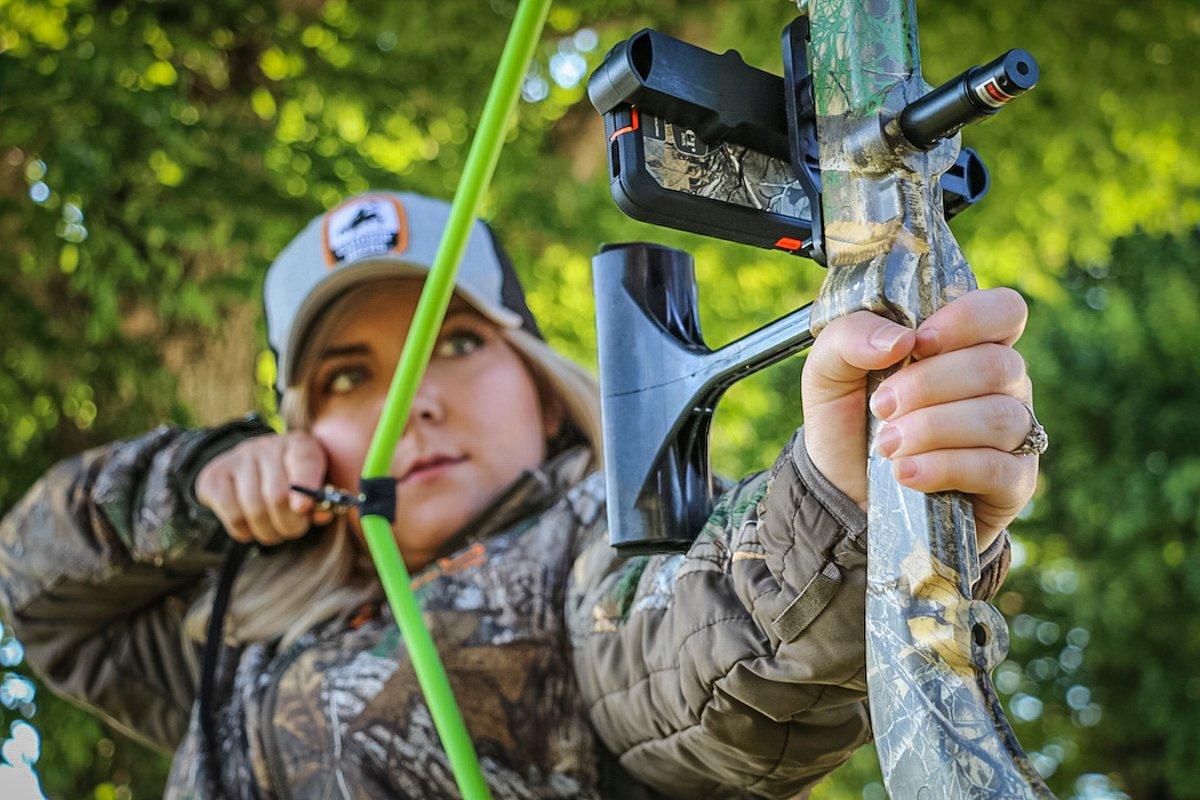 Being a good archer is all about consistent form, which requires muscle memory. And to build muscle memory, you need repetition through practice. Trouble is, it's not always convenient to set up a target and shoot arrows.
Enter AccuBow, the first augmented reality archery training device, no arrows required. I tested it, and here is the lowdown.
Product Specs
Bow junkies love specs, so here's what you need to know about the AccuBow:
Bow weight: 4.2 pounds
Draw length: 21-34 inches
Draw weight: 10-70 pounds (with 6.5 rotation dial revolutions)
Axle-to-axle length: 32.25 inches
MSRP: $169.99 (AccuBow only) / $224 (phone mount and warranty included)
Personally, I like that this bow feels real. At a little over 4 pounds and 32 inches axle to axle, it's the same size as a modern hunting bow, with a pragmatic shape and style. It isn't going to feel like your new Mathews Vertix, but it's designed to be as realistic as possible, which makes practicing with it more effective.
Gear Included
The main unit
D-loop attachment for your release aid
Dry-fire dampening rod
Hand grip (like most modern, ergonomic grips)
Laser sight (not legal for real bowhunting, mind you)
Level bubble
Resistance band (bow string)
Resistance dial (bow cam)
Stabilizer port (accepts real stabilizers)
Phone mount accessory (fits most smart phones)
AccuBow app (digital download)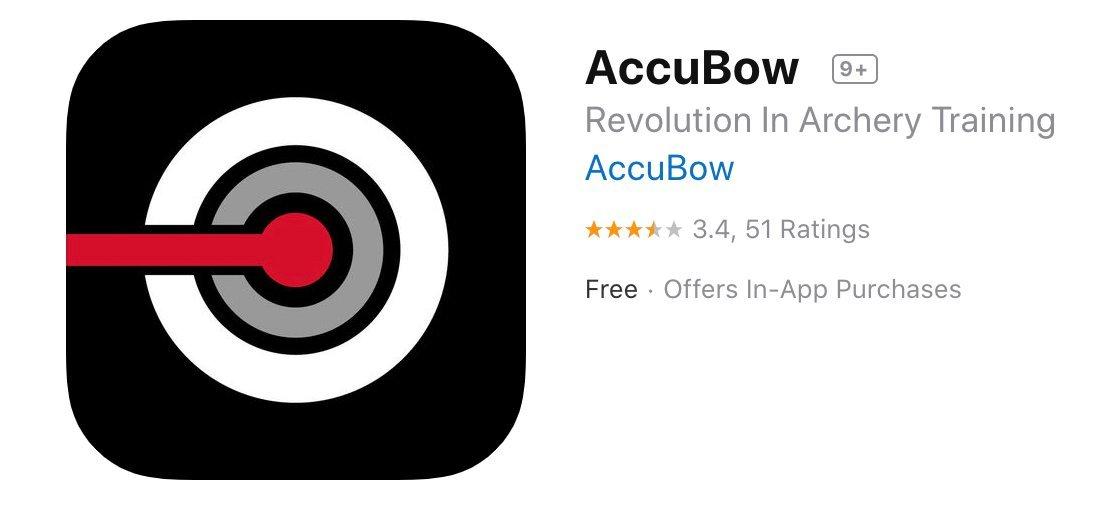 The available phone mount accessory is for virtual archery practice. It's easy to install. The bracket rests at a 45-degree angle, meaning the phone will be horizontal during use. You may have to remove some phones — such as the iPhone plus models — from the case for them to fit. But in most cases, that OtterBox case in Realtree EDGE will look pretty as you shoot digital bucks, buffs and bushytails.
Key Features
Augmented reality is a key feature of the AccuBow, and it adds a little spice to the practice regimen. I really enjoyed it. It allows you to practice virtual bowhunting, target archery and more with an incorporated scoring system so you can compete with yourself, and track your performance over time. I think this is a key feature that's especially important for youth and new bowhunters.
The practice modes include:
Bowhunting
Bowfishing
Bow sight customization
Olympic target shooting
Moving target
The hunting modes have a variety of real-life challenges that include elements like wind direction, wind speed, big deer and more. They make the practice realistic, and even introduce a touch of adrenaline. If you choose to use your phone and phone mount, download the AccuBow app, available on the iPhone App Store and Google Play for Android phones. It's user-friendly.
Special Considerations/Takeaways
Keep the following in mind if you decide to purchase an AccuBow:
Laser activation: Unscrew the laser assembly from the AccuBow. Remove its battery cover, and then pull the battery isolator tab. Replace the cover and reinstall to activate the laser.
Phone mount: In some cases, this is sold separately. Check to see if the phone mount is included before purchasing. This phone mount expands to secure most iPhone and Android models.
Adjustments, maintenance and repair: Be very careful anytime you're working with the inner components. Handle the resistance dial with care.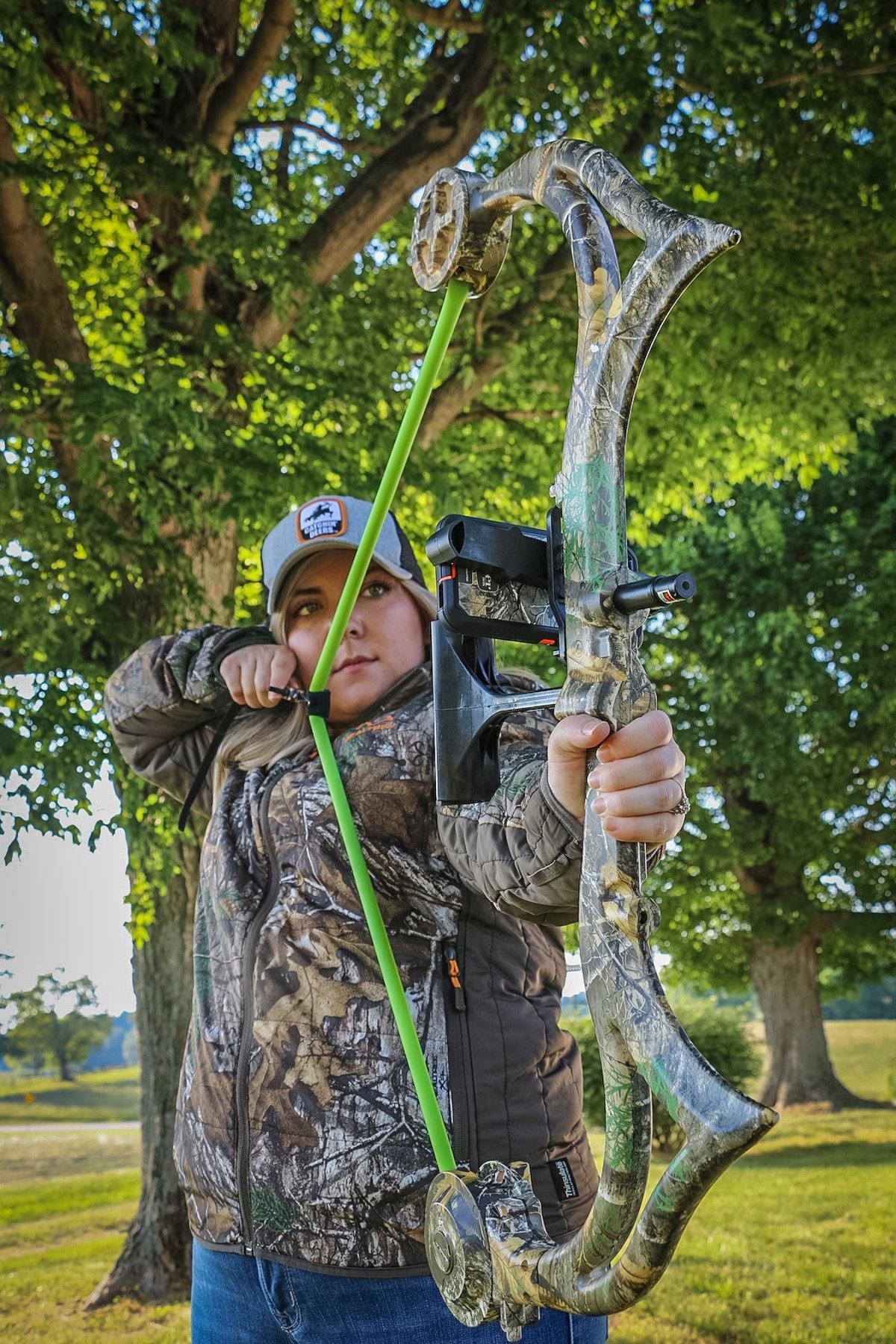 Test Conclusion: AccuBow Solves Problems
Everyone has different improvement goals. While this product is more limited in teaching proper draw form, grip and stance (without third-party instruction), it shines at teaching and reinforcing other valuable archery skills including focus, holding form, stamina, stability and strength. The laser pointer training technique helps you to see whether or not you're aiming properly. It is a great tool for shooters with target panic, as it improves your focus and form, but reduces the anticipation that comes from firing arrows.
Repetition is the key to archery practice, and the AccuBow works indoors or outdoors, day or night. I tested it inside and it worked just fine. I didn't even annoy my wife during the process. In fact, she tried it out for herself and put her own stamp of approval on it.
This product impressed me most in the strength-building department, though. The muscles we use to draw a bow are specialized, and the AccuBow excels at working those, ultimately building them up so you can either increase draw weight or pull your current poundage with more ease. I noticed a small strength increase during the short test period.
Adjustability makes the AccuBow versatile and great for most age groups. Go to AccuBow.com for more information. Click here for tutorials and instructional videos.
Don't Miss: Tested: Midway USA Stealth Clothing Line
Check out more stories, videos and educational how-to's on bowhunting.